Current Obsessions: The Enduring Allure Of Italian Marble Countertops
August 07, 2017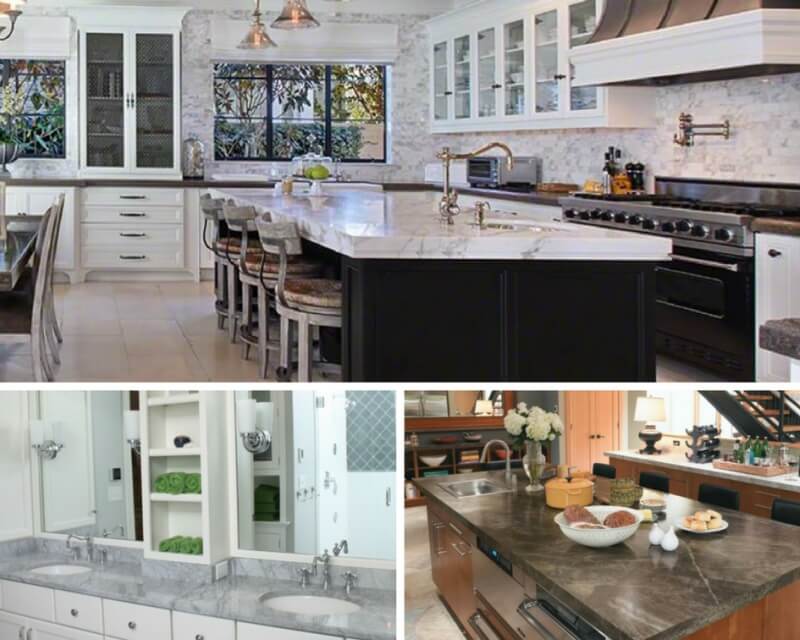 With a multitude of countertop options available, marble remains one of the most popular, a favorite choice for upscale home renovations. Although any kitchen or bath renovation is sure to increase your home's value, marble countertops offer a high return on your investment.
The more you learn about marble countertops, the more you'll come to appreciate their versatility. For the ultimate in refined style, however, Italian marble stands above the rest.
Marble is quarried in many locations throughout the world, but there's nothing like Italian marble for beauty, durability, and purity. For one thing, you'll be carrying on a centuries-old tradition of using Italian marble in the home — after all, it's the material of ancient statuary, Roman temples, and classical art.
Italian marble is timeless, and equally suited to both traditional and sleek, contemporary design styles. MSI carries a range of spectacular Italian marble colors; here are a few to inspire you.
Carrara White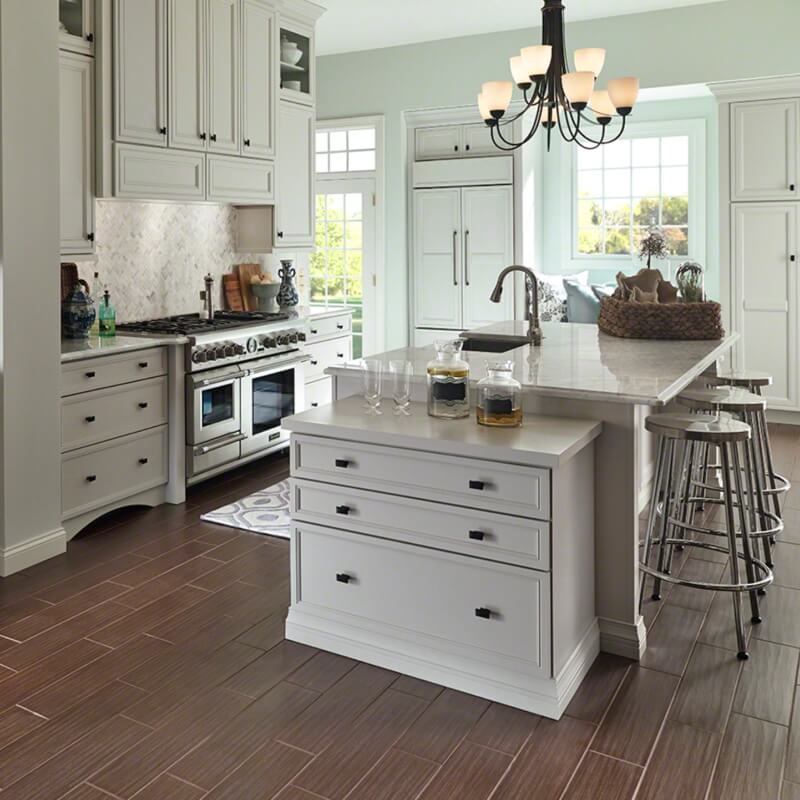 Featured: Carrara White Marble
White kitchens are a growing trend. They're peaceful, they're timeless, and they highlight the perception of cleanliness — an important trait for a kitchen. Carrara White Marble countertops are the perfect complement to a white kitchen, with its pure white background; scattered veins and specks of gray add dimension. Marble is well suited to a variety of edge treatments, as well.
Sequoia Brown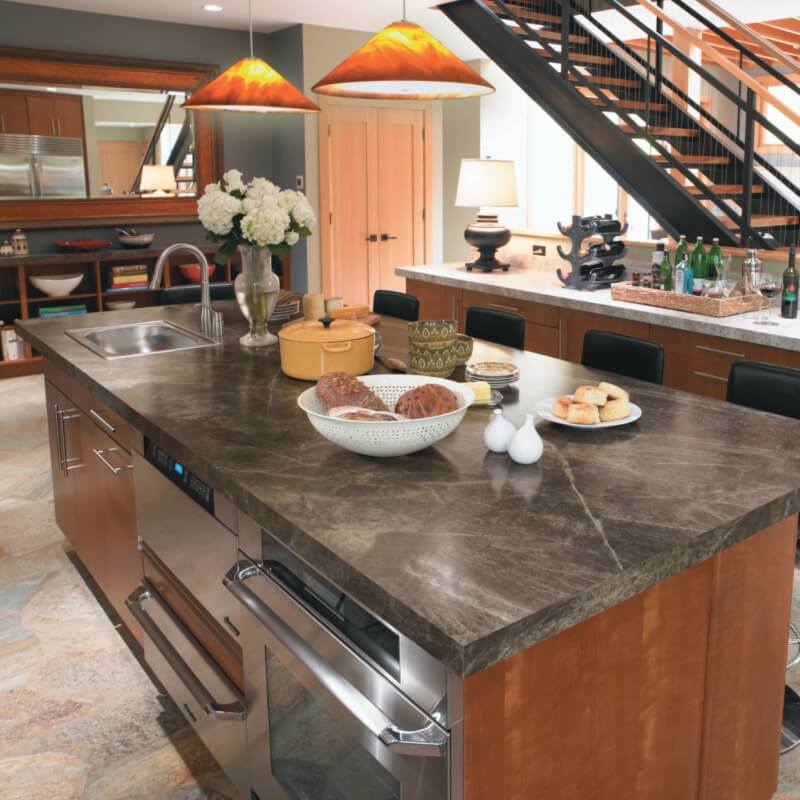 Recreate this look with MSI's Sequoia Brown Marble (Photo Credit: Houzz)
This contemporary kitchen's focal point is the Sequoia Brown Marble countertop on the center island. Featuring warm shades of brown, it provides a bit of classic tradition to an otherwise modern, creative design. It's well suited to match many other materials – wood cabinetry, stainless steel appliances, and even other colors of marble.
Calacatta
Featured: Calacatta Marble
One of the most recognizable types of Italian marble, Calacatta Marble adds the look of pure, elegant luxury wherever it is installed. It's available in both honed and polished finishes to complement a wide range of décor styles. It features pure white with gray-gold veining. This marble is ideal for large installations such as this kitchen island, tying together all of the rest of the room's elements of décor.
Statuary Venato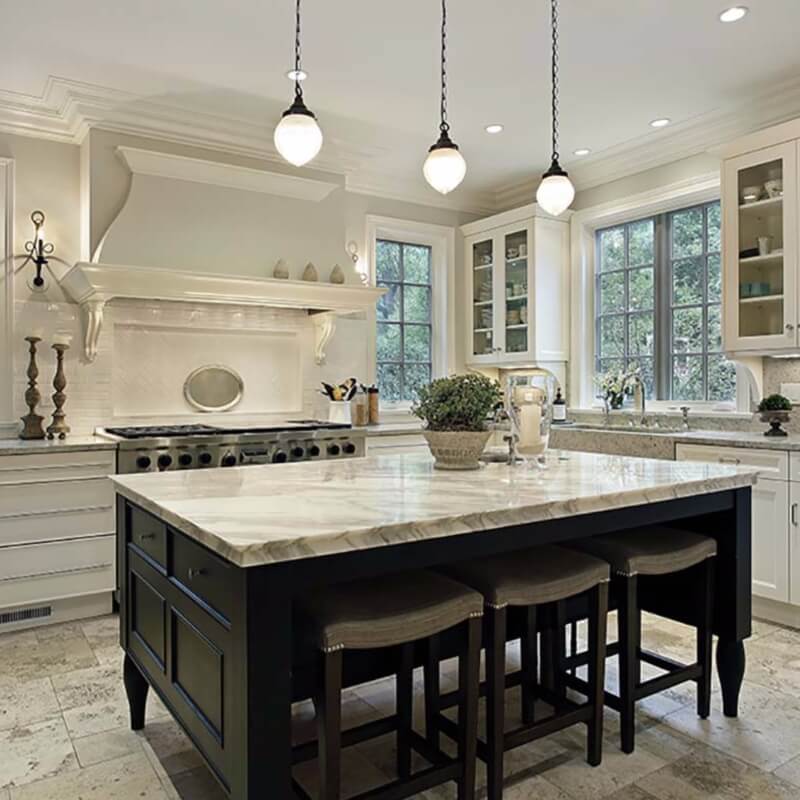 Featured: Statuary Venato Marble
Coordinating a countertop with glossy black cabinetry can be tricky. Statuary Venato Marble, however, is perfect for the job. It features a bright white background accented with bold, gray veining, and it's reminiscent of ancient, classical marble installations. You don't need to treat it like you're in a museum, however; it's more durable than it looks.
Grigio Adriatico
Get this look with MSI's Grigio Adriatico Marble (Photo Credit: Houzz)
The soothing gray shades of Grigio Adriatico Marble make it a great choice for bathrooms such as the one shown here. Marble can be used even on a busy, hard-working bathroom countertop without concern about staining or etching, if it's properly sealed and treated with common sense. It's well worth the effort!
Have you fallen in love with Italian marble? Are you already picturing the possibilities within your own home? Now's a great time to visit MSI's marble slab collection and see what's new. You may be amazed at the variety we have to offer, all with the quality and beauty MSI is known for.