Get Premium Natural Stone Pavers From MSI
August 19, 2022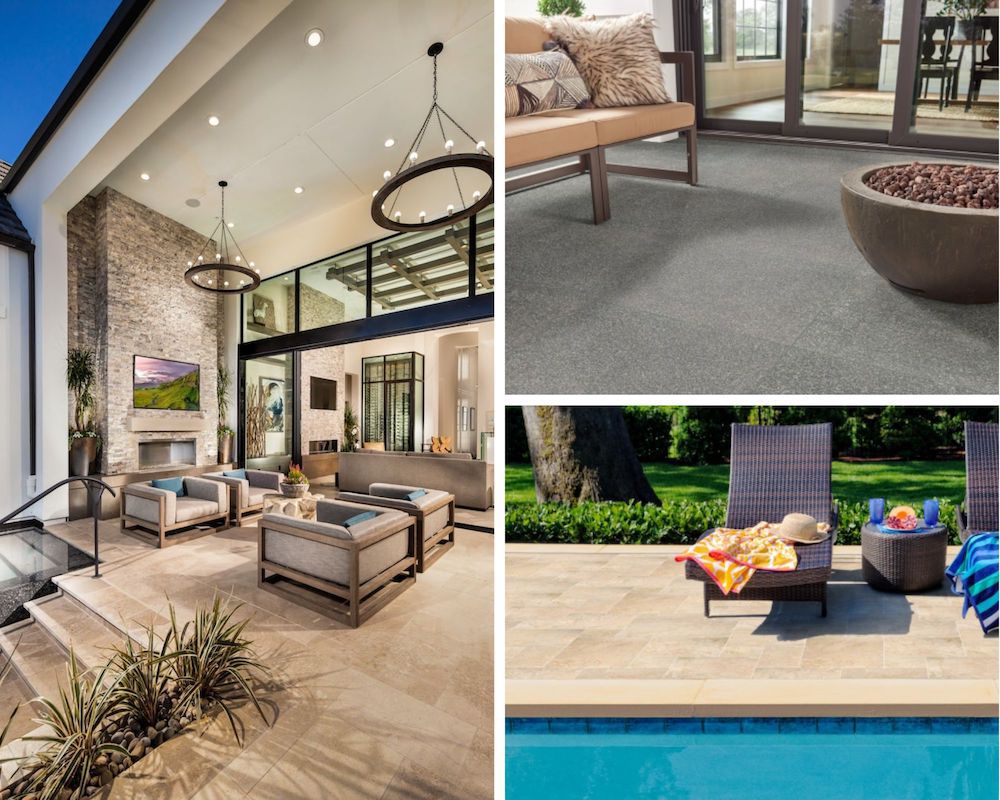 Stone pavers have an abundance of advantages for your outdoor area.
These natural materials come from the earth, and each have properties and characteristics unique to them, which we will discuss in this article. Whether you're talking about granite or travertine or some of our other options, there is an opulence and textured appearance that feels timeless!
And after all, when it comes to our outdoor landscaping installations, don't we want a timelessness every time we step outside?
Natural stone can captivate guests and give your hardscape personalization and grace. The low maintenance nature of natural stone pavers means if they crack, they're easy to replace. Because they have smaller joints, their sand joints are much less likely to have seed germination. Cleaning them is also a breeze because you never really have to. What can be better than that?
Furthermore, this stone when used outdoors ages gracefully. Because of its long lifespan, natural stone pavers are not pigmented, which enhance their gorgeousness. Additionally, they are not made from concrete, so they look nearly as good as new even after 100 years! What a relief to know you are investing in pavers that will stand the test of time and delight onlooks at the same time. What an advantageous combo!
Let's take a look at some natural stone varieties like travertine, granite, slate, quartzite, marble, and limestone that you can implement for outdoor patio tile. Hopefully, this turns the wheels of inspiration for your next design overhaul. While this can be a big decision, each stone has its own standout features that speak to a variety of aesthetics.
Perhaps the problem won't be deciding on natural stone, but on which natural stone to choose! After all, it's a privilege to have some options when given the chance to renovate your property.
Let's dive in.
Marble

Aegean Peal is a tumbled marble paver that uses neutral colors that represents elegance and texture. The tumbled finish lends itself to amazing options for outdoor use. The soft veining gives way to an undeniable charm.
Granite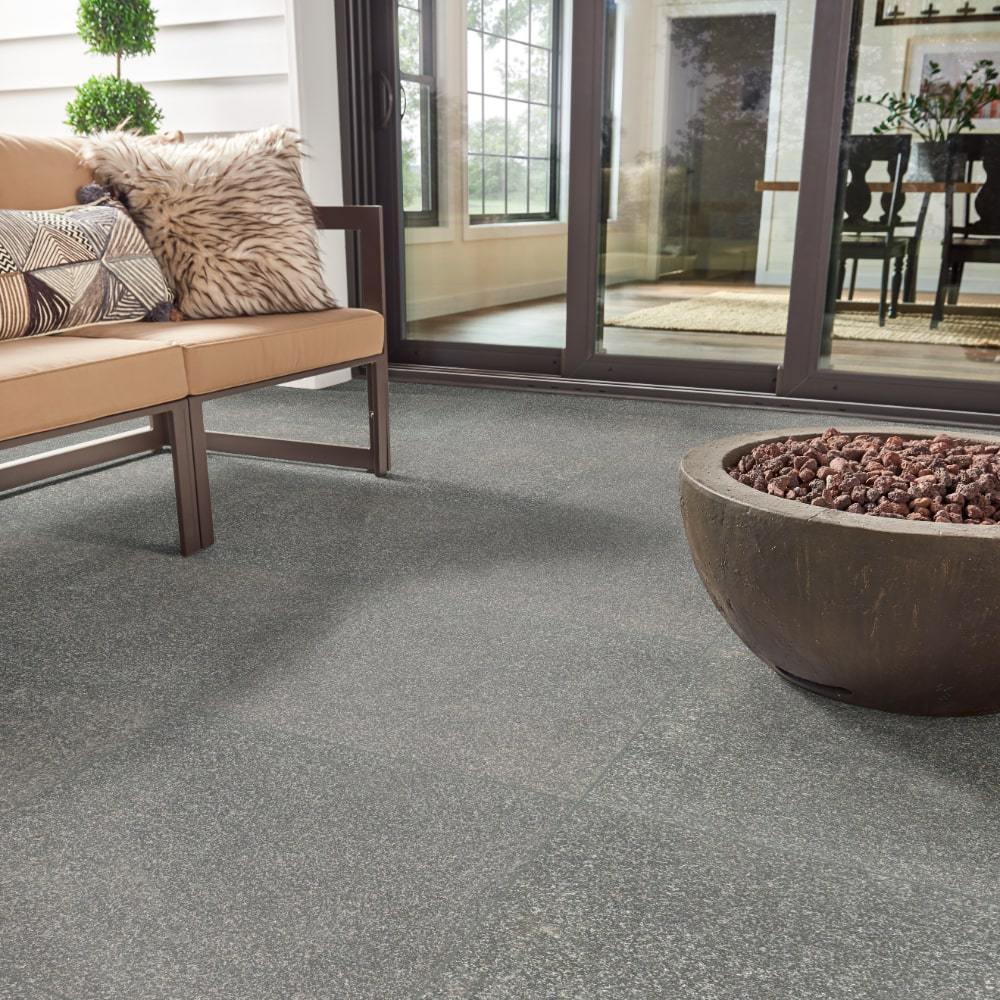 Gray Mist Granite is a stunning natural stone in a dark hue that can integrate into any space or landscape. Its darker color will even hide some dirt and outdoor residue, which can enhance its appearance and save you trouble cleaning in the long-term. While darker than other options, granite is a powerful and grounded choice, especially in this darker color. Stunning, even!
Travertine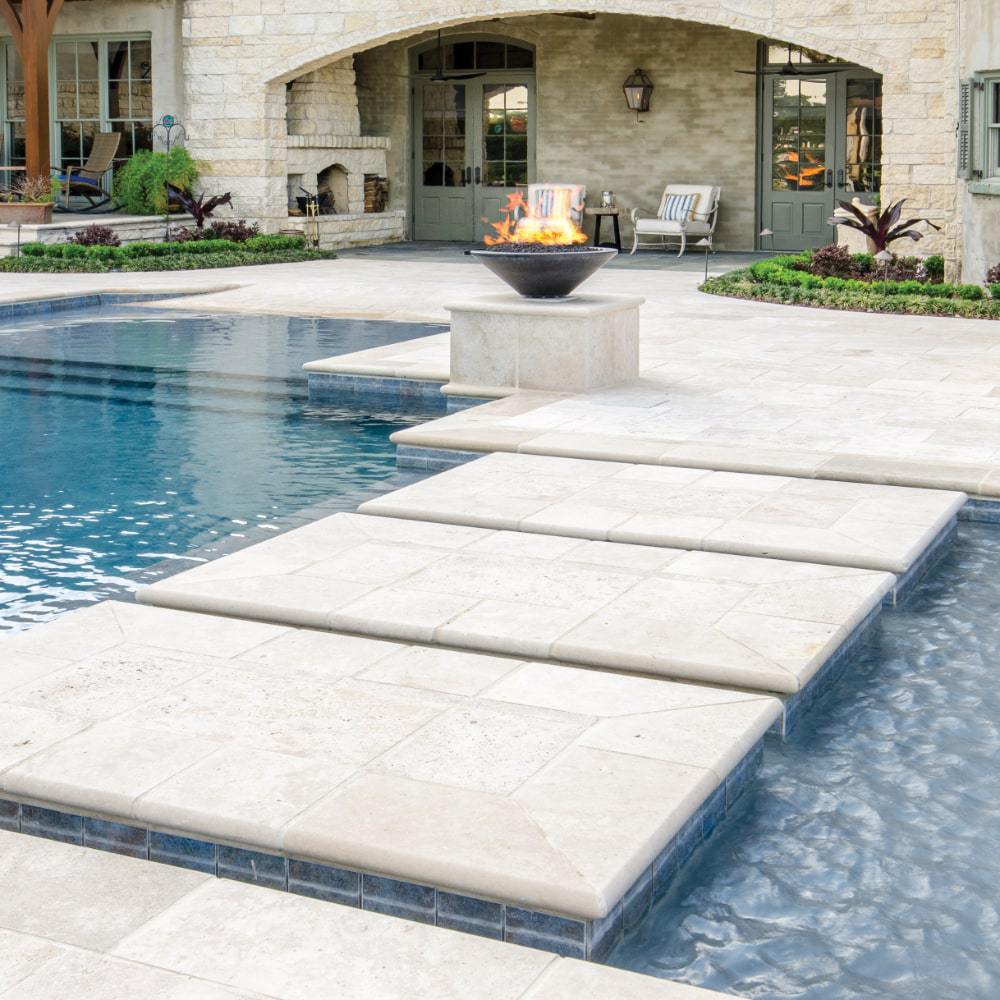 Tuscany Beige is total class and style with warm cream and tan coloring that embraces rustic sophistication. Perfect for pool tile and other outdoor installations, Tuscany Beige will enhance your home and landscape tenfold with true captivation and grace. Its coloring is actually ideal for serene pools where you spend long summer days doing laps or lounging with good friends.
Slate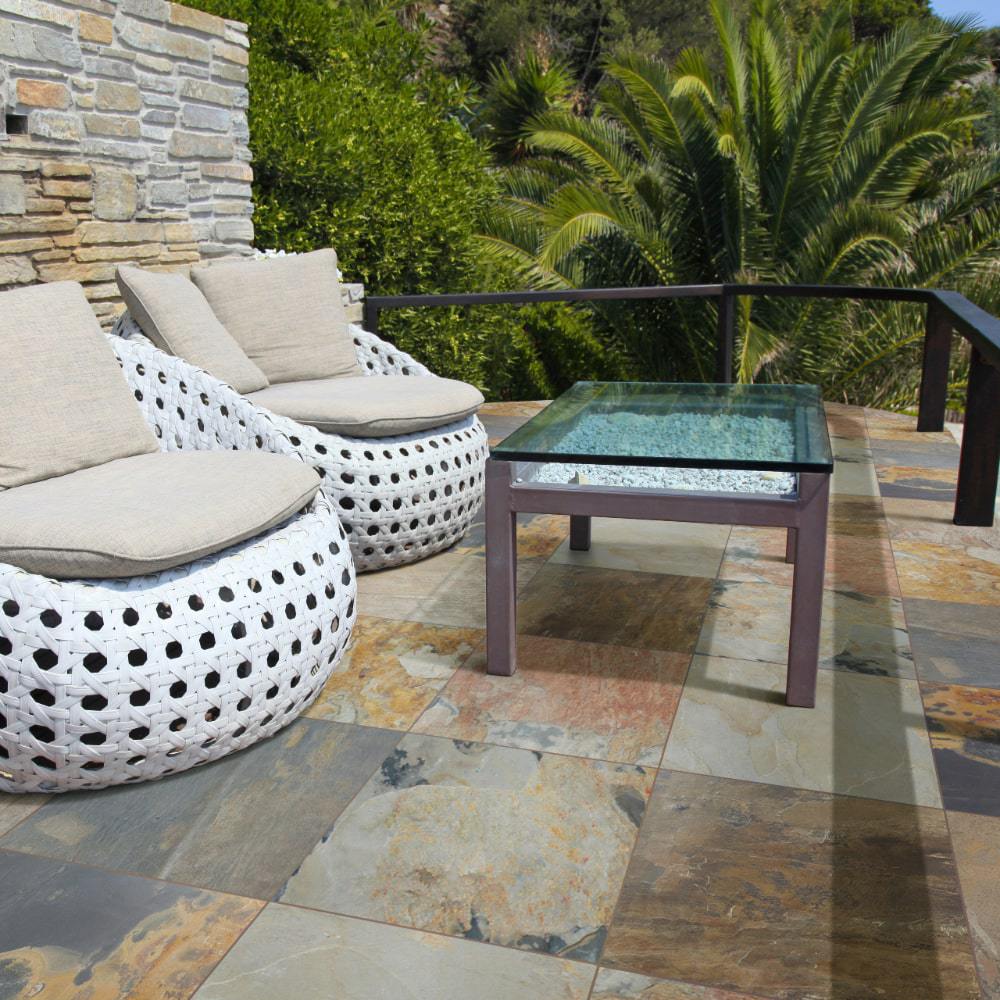 Autumn Slate, originally from India, consists of multicolored tiles available in over 20 compositions and sizes! Recommend for warmer climates that don't have outdoor freezing temperatures, the nuance and eclectic coloring will wow dinner party guests time after time.
Quartzite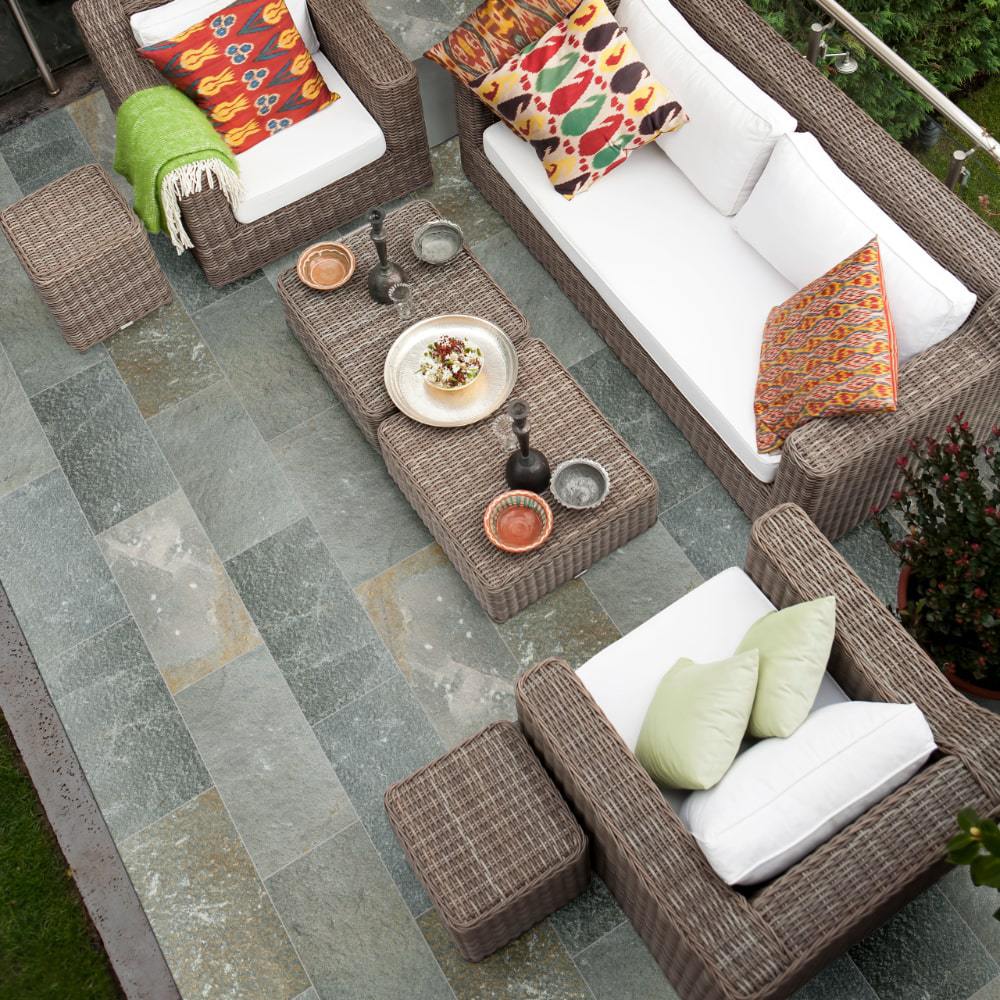 Golden White Quartzite is available in a variety of patterns. This design cultivates a sophisticated look, peppered with grays, creams, white-and-rust veins. Perfect for patio pavers while enjoying a cocktail party outdoors with friends and family!
Limestone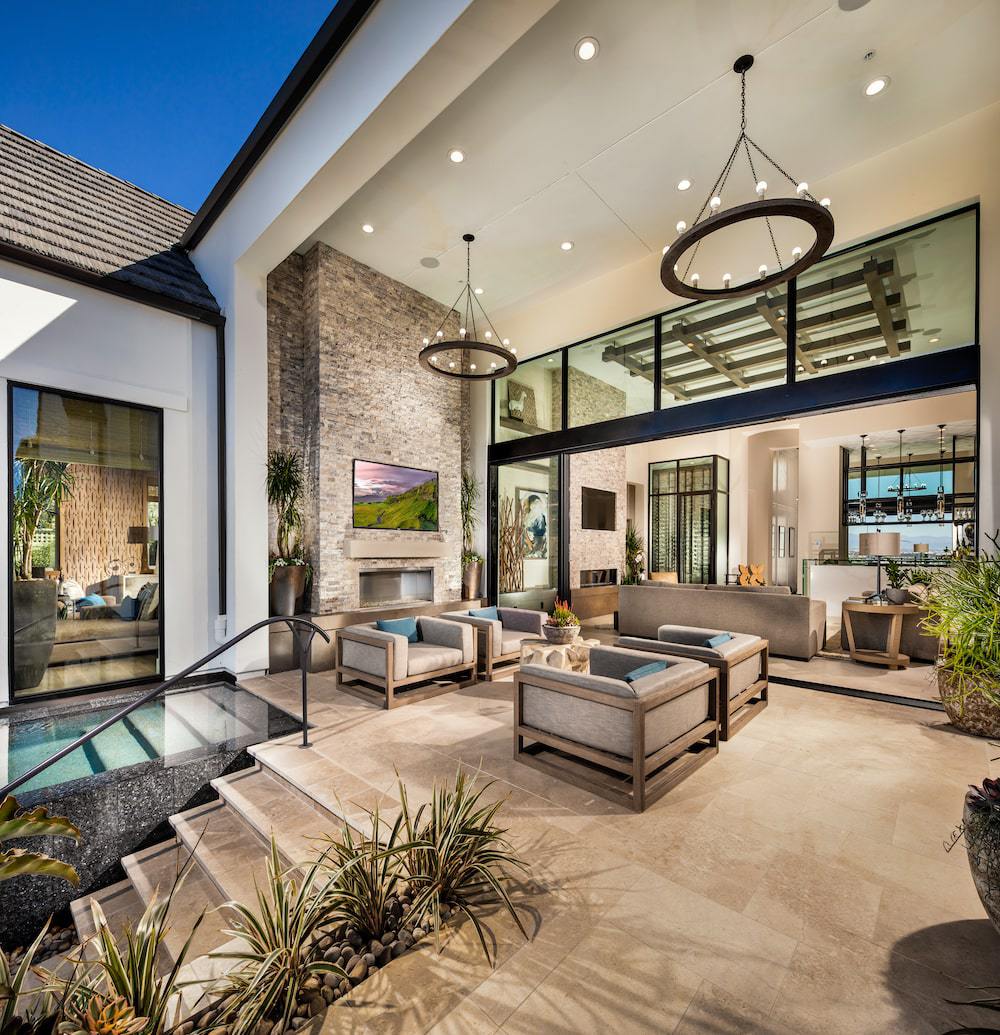 Pearl Pavers evokes a warm beige tone that is irrefutably welcoming and inviting. Complimenting a variety of outdoor landscaping and furniture, Pearl Pavers is a limestone pick that is sure to win the hearts of homeowners everywhere. With the right soft outdoor lighting and décor, wouldn't you want to spend hours outside admiring this design?
If you want to see for yourself how natural stone pavers look in various outdoor installations, the video below may be a perfect reference. Revealing decks, driveways, and so much more—it's hard not to get excited when seeing up close your natural stone options. Here you can see the nuance at both a micro and macro perspective—detailing just a handful of picks to enhance your property with a classy style.
If you don't want a natural stone variety for your outdoor area, there are other options, too. Porcelain pavers are a hit with many that want a different look and feel to their landscaping picture. The benefits of porcelain for the outdoors are immense. They are great picks for driveways as they don't crack or break when you "drive over" them. Porcelain pavers are resistant to heavy loads, anti-slip, have a low water absorption, easy to clean, and are resistant to chemicals.
In the end, natural stone pavers are an ideal investment for your home. They will pay for themselves in the long run because of their high value and quality. Their natural traits give way to true elegance and sophistication, visible to the naked eye as organic, unique, and even genuine. And the design options simply sweeten the deal because it's almost impossible to choose just one. Imagining your driveway, patio, pool, or other outdoor area with a handful of these natural stone varieties is incredibly rewarding, not to mention inspiring.
As if there weren't enough benefits to natural stone pavers—well, there's more. This type of stone is eco-friendly and sustainable since our planet has such a supply available to all of us. They regenerate themselves and have a long-lasting life cycle. You can even reuse them as reclaimed paving.
MSI is a committed innovator in the world of interior design and natural stone paving. We are your top source for all related questions, and we would love to be of assistance. Contact us and let us know if we can answer any of your stone or porcelain paver inquiries and concerns. We're here to help you create the home of your dreams.
For immediate assistance, use the chat function on our website in the lower right corner of each page!