Outdoor Tile Guide — Porcelain, Slate, Travertine And Quartzite
September 15, 2017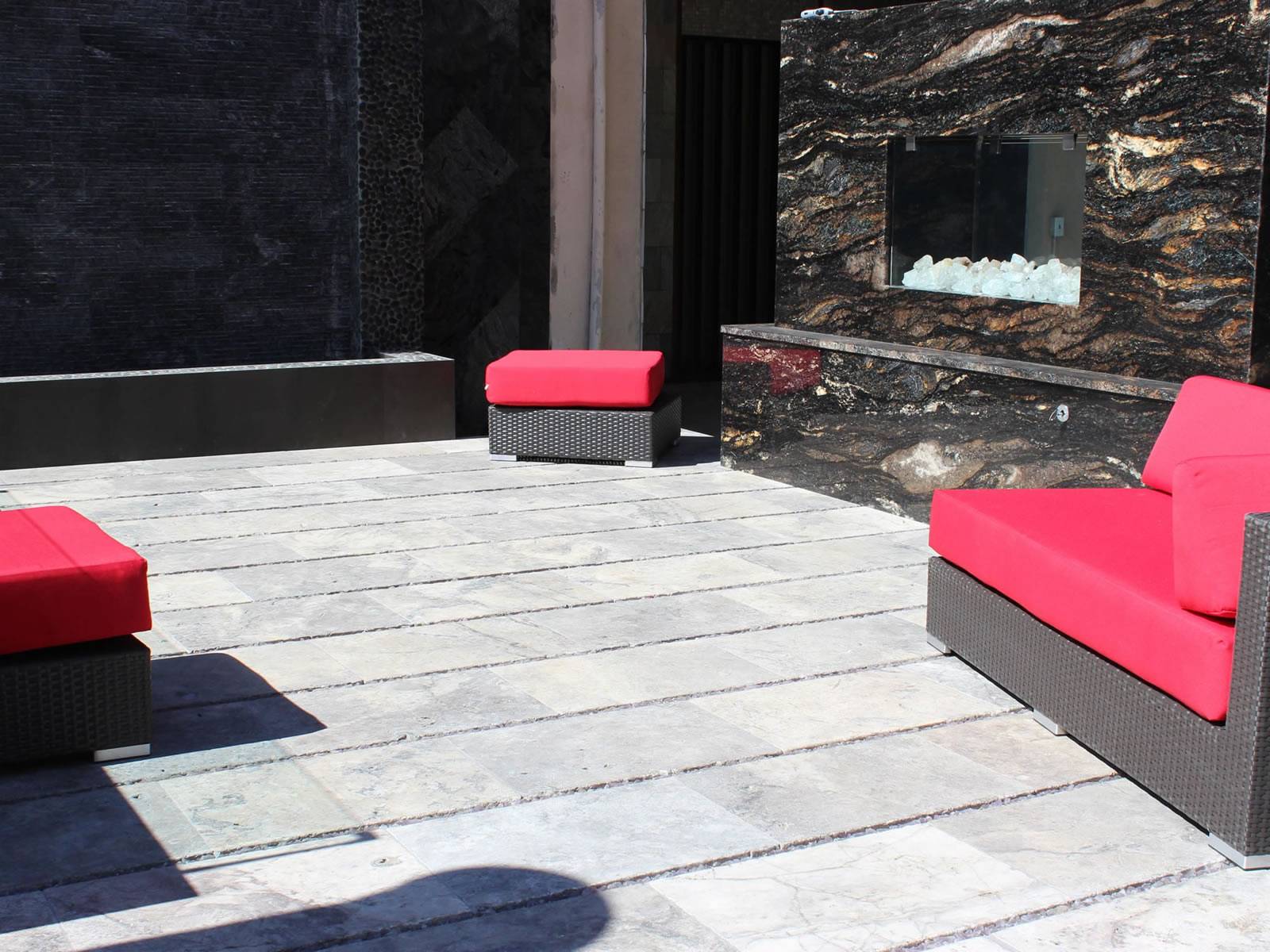 You've worked hard to design the perfect outdoor living space, so why cover it with boring, industrial-looking concrete when you can enhance it with beautiful tile? The right tile pavers give your patio, pool deck, or walkway an upgrade, converting it to a relaxing, luxurious retreat.
Unlike concrete, pavers have a softer, natural look that harmonizes with your landscaping. The various tones, combined with divots, textures, and chiseling around the edges perfectly matches the great outdoors. A more refined tile choice creates a stylish extension of the living area.
Here are four of the most popular materials and outdoor tile flooring ideas. Keep in mind, though, MSI offers many more options, allowing for a full range of creative installations!
Ivory Onyx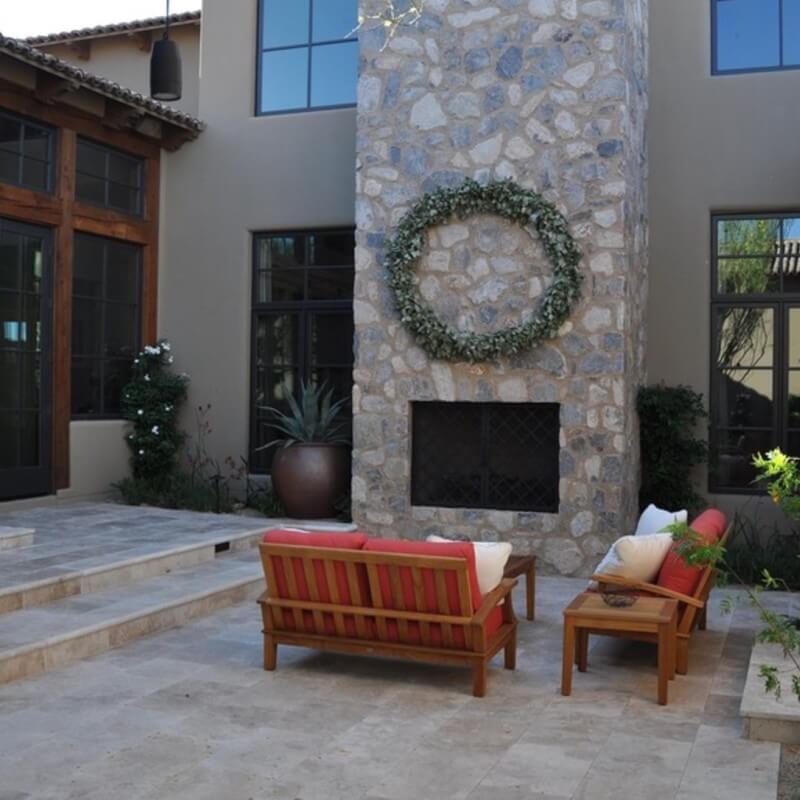 Recreate this look with MSI's Tuscany Ivory Onyx Travertine (Photo Credit: Houzz)
Your home's outdoor spaces can be used in many ways, from al fresco dining to a cozy space to enjoy a fire under the stars. A classic such as Tuscany Ivory Onyx Travertine tile pavers creates a smooth transition from your indoor space to the outside area, perfect for those who prefer refined to rustic.
These pavers feature subtle veining in tones of cool ivory, and are available in a variety of edge treatments. As shown in this photo, it's available in a precut, pre-selected kit containing all the various sizes you'll need for the popular Versailles pattern.
Rustic Gold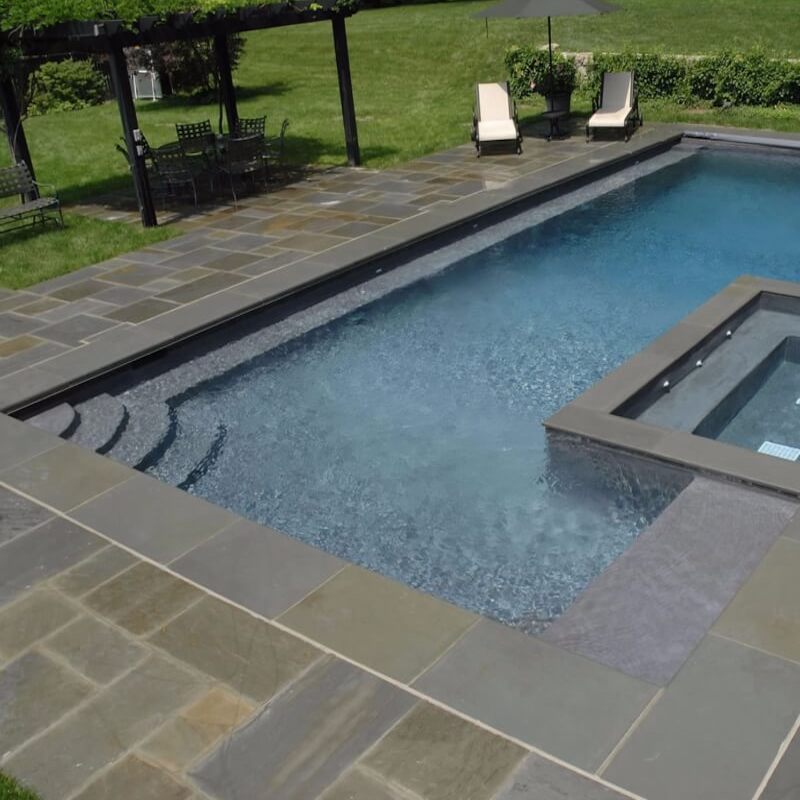 Featured: Rustic Gold Slate
Don't neglect your pool deck – plain concrete in-ground pools are so outdated. One great option is Rustic Gold Slate natural tile, which looks just as good wet as it does dry.
Its natural texture prevents slips and falls under wet conditions, and in shades of gray, gold, and brown it blends in beautifully with the surrounding landscape. Many different sizes are available to help you customize your installation.
Quarzo Gray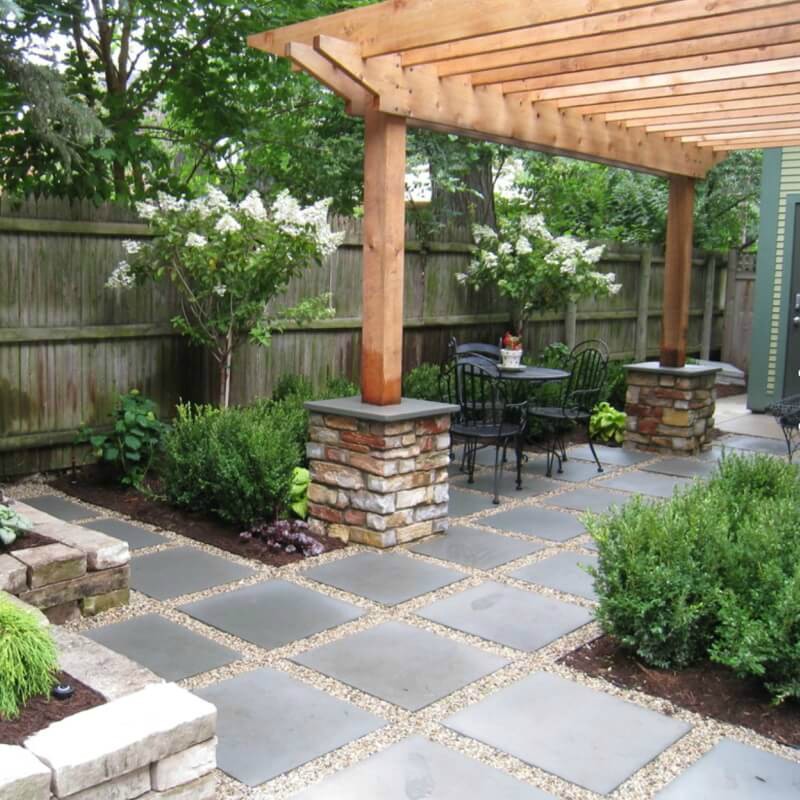 Get this look with MSI's Quarzo Gray Porcelain Pavers (Photo Credit: Houzz)
Create a zen-like, artistic outdoor garden space with evenly spaced paving tile beneath a pergola – we've got the proper paver for the job. Quarzo Gray Porcelain Pavers are available in 13" x 24" and square 24" x 24" sizes, and resembles natural quartz with subtle variations in shades of gray.
However, this is manufactured porcelain tile with rectified edges, which means each tile has exact, straight sides and thickness, and a matching appearance. This is the ideal option to satisfy your inner perfectionist.
Golden White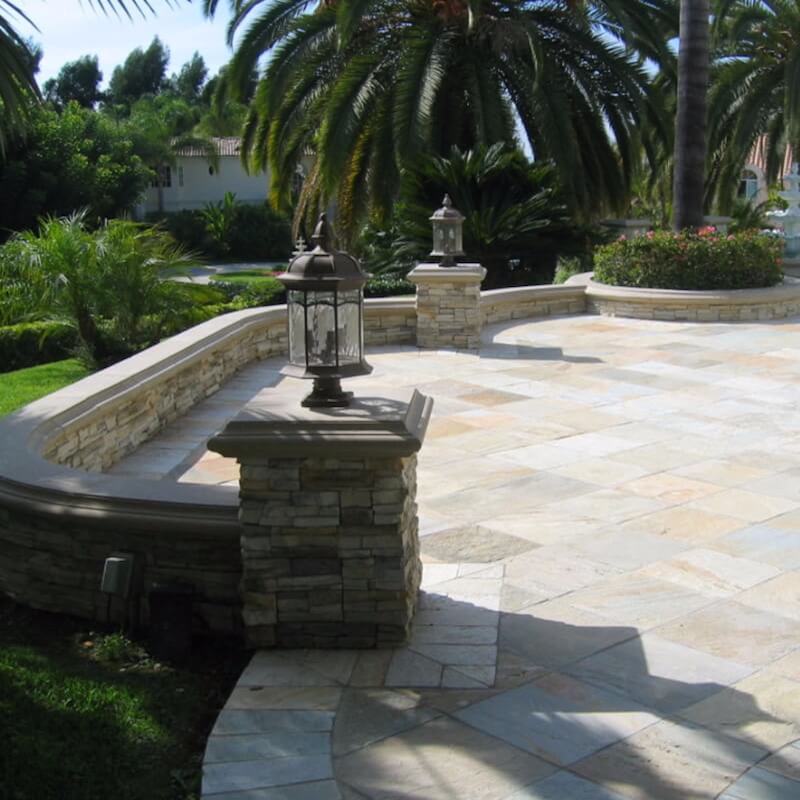 Create this look with MSI's Golden White Stacked Stone (Photo Credit: Houzz)
A patio created from Golden White Stacked Stone, made with quartzite, is the optimal balance between civilized luxury and the rustic beauty of Mother Nature. In shades of soft gray and cream accented with fiery rust, these pavers have great contrast and are stunning when installed in various patterns such as the beloved Versailles.
A kit is available for easy assembly, no need to order different sizes and hope you've got enough of each for the whole project.
Did you know about MSI's Inspiration Gallery? It's the place to go and find many hardscaping ideas using these pavers, as well as other surfaces including stone ledger panels and more. Even better, you can browse this gallery without leaving the comfort of your home. Let MSI help you create the outdoor living space of your dreams.
READ MORE ABOUT OUTDOOR SPACES with PAVERS AND PORCELAIN TILE:
Porcelain Pavers Vs. Natural Stone Pavers
The Advantages of Porcelain Pavers
Your Guide to Pavers – Porcelain, Travertine, Slate & Quartzite