5 Stunning Backsplash Designs For Your Kitchen And Beyond
June 03, 2020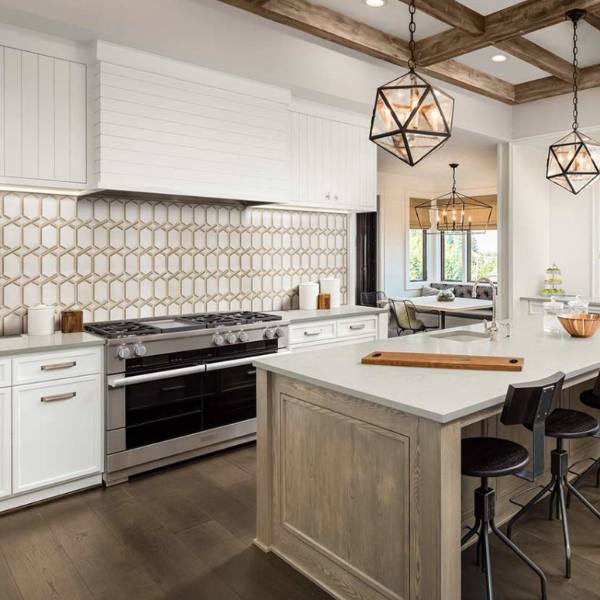 When you walk into your home, you don't want to feel like you're stepping into any random home on the block. You want to step in and get that immediate sigh of comfort and familiarity. You'd be surprised how backsplash designs can create that feeling.
Your backsplash, whether in your kitchen or bathroom, is a place for you to bring in your personal style. It's an area you can customize while tying together the entire room's design.
Coming up empty on backsplash inspiration? Try these amazing designs.
1. Carrara White Ellipsis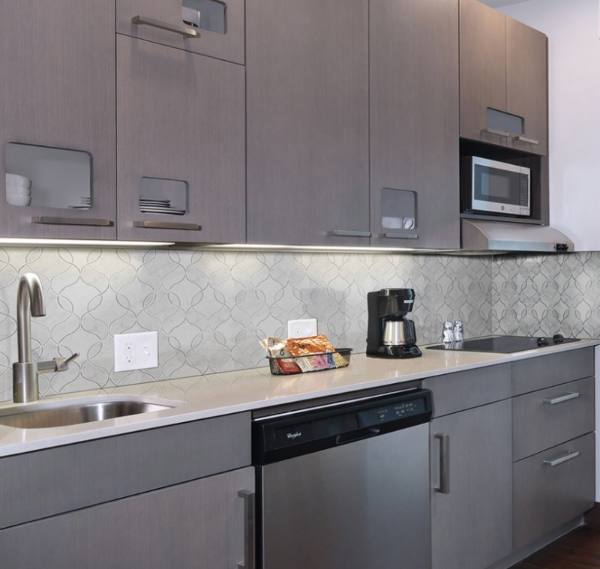 Not every backsplash has to be colorful or ornate. Sometimes you want the soft curves of sophistication. No look does this better than the Carrara White Ellipsis backsplash.
The genuine white marble incorporates understated yet elegant gray designs. The backsplash tile is perfect for a contemporary or traditional kitchen.
2. Danza Arabesque Marble Wall Tile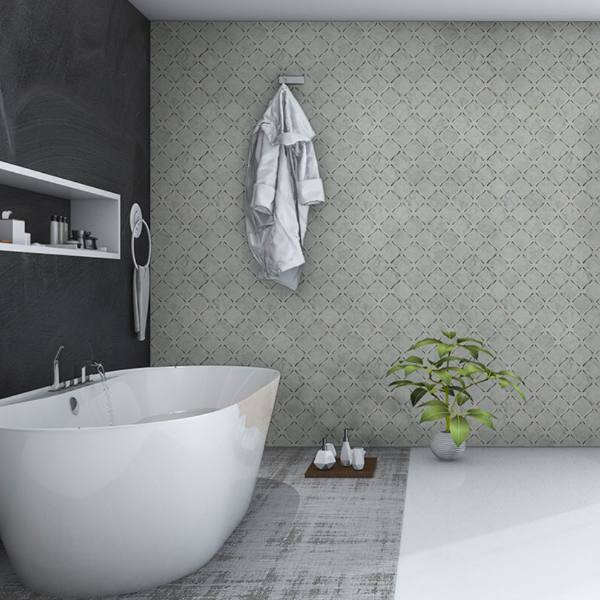 Who says your tiles have to be laid out as standard squares or horizontal rectangles? Maybe it's time to look at it from a new angle.
The Danza Arabesque Marble Wall Tile features diamond-shaped tiles. The textured edges allow each tile to stand out on its own, creating a mesmerizing background. If you want to mix it up, this tile also comes in multiple colors so you can customize your own design.
3. Hexagono Nero Polish Mosaic Backsplash
Beautiful geometry is one of the core principles of a stunning backsplash. To make it your own, though, why stick to standard shapes?
The Hexagono Nero Polish design uses mosaic tiles shaped like hexagons, made with the luxury look of black marble. As an extra twist, the tiles also have designs that make them look like 3D gemstones. Above all, though, the top trick this backsplash plays on your eye is being so stylish that you won't believe it's yours.
4. Mixana Porcelain Wall Tile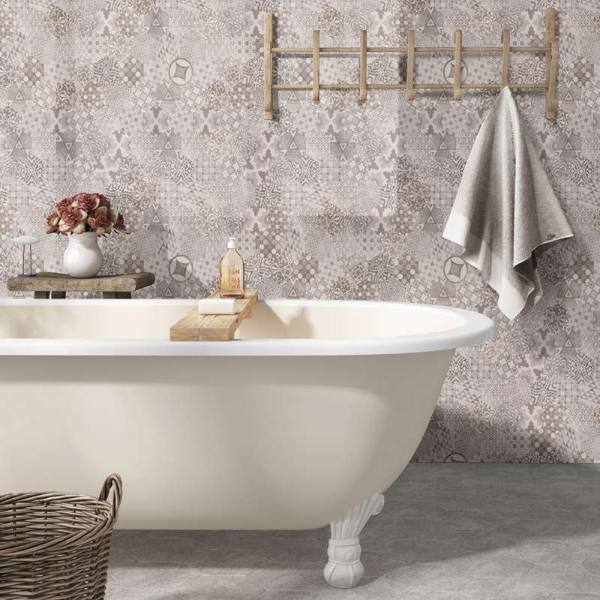 When it comes to backsplash designs, everyone has their own preferences. Some want simple and elegant. For others, every eye-catching detail in their backsplash is an opportunity to express their style.
If you lean toward the latter, the Mixana Porcelain Wall Tile is your speed. This tile features gorgeous designs that make your backsplash look textured and inspired. All the while, the light gray color complements almost any room's color scheme.
5. Royal Link Marble Water Jet Backsplash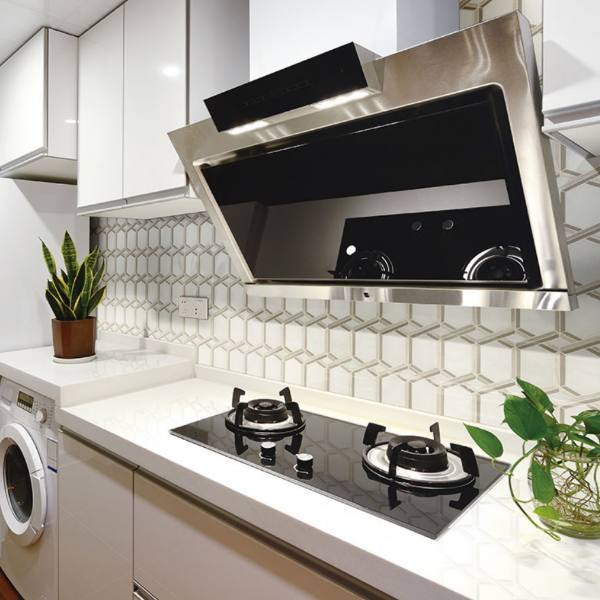 For a great backsplash, you don't need to incorporate new colors and designs. Sometimes simple shapes will give you the luxurious and trendy style you want.
This is exactly what you'll get with the Royal Link Marble Water Jet Backsplash. The tiles have a simple hexagon shape, but they create the illusion of linking and overlapping with each other. The result is a cohesive and stylish backsplash that fits perfectly into your kitchen's look.
Finding the Perfect Backsplash Designs for Your Home
From kitchens to bathrooms, a great backsplash is your opportunity to create that look that makes you say, "I'm home." The challenge is defining your style and finding the perfect fit. Start with the ideas above to find your inspiration. Then visit an MSI dealer near you to explore the possibilities.
READ MORE ABOUT MSI BACKSPLASH TILE
5 Must-See Mosaics Offer Bold New Backsplash Options
5 Perfect Quartz Countertop And Backsplash Pairs
5 Unique Patterns For Your Kitchen Backsplash
A Comprehensive Guide To Bathroom And Kitchen Backsplash Tile