New Stacked Stone: 8 Of Our Fastest Growing Favorites
February 16, 2021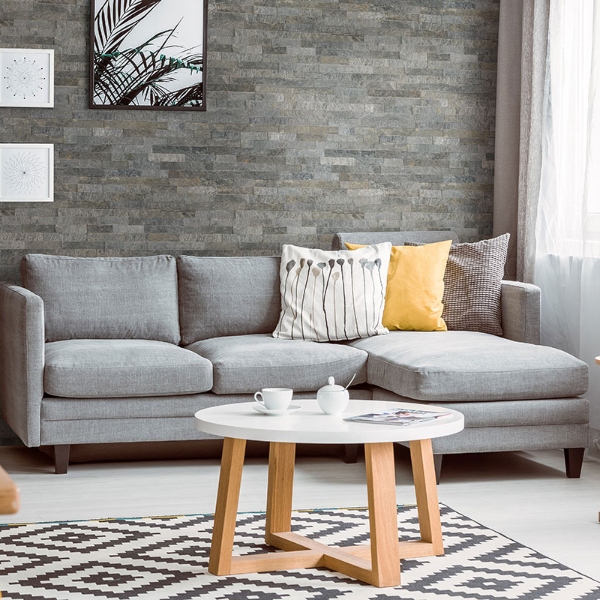 If you're looking for a way to elevate a space in your home by adding visual interest, there's no better way to do that than with stacked stone. With a variety of textures, colors, shapes, and sizes to choose from, you can seamlessly incorporate this natural material to enhance your space no matter your style preferences.
MSI's Rockmount collection of stacked stone tile provides the perfect way to add visual interest for a wide application of projects — from kitchen backsplashes to fireplace surrounds and more. The best part about Rockmount Stacked Stone Panels? They are lightweight and grout-free, making them easy to install to quickly enhance the appearance of your space. To inspire your next home improvement project, we've compiled a list of eight of our fastest-growing favorites from the Rockmount collection.
Royal White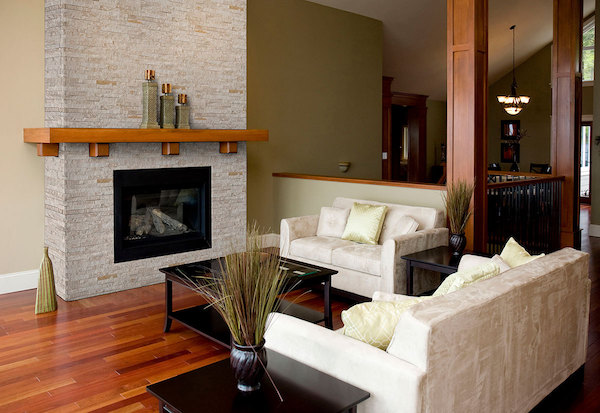 Stacked stone has become increasingly popular because of its ability to seamlessly blend in while still elevating a room. Royal White Splitface Stacked Stone offers you texture and dimension in a subtle creamy quartzite. With its white hues and pops of natural beiges, this premium stacked stone can complement any home decor or style while adding another layer of dimension and interest to the space. Whether you're looking to build a beautiful accent wall that is the focal point of your kitchen, or you'd like to incorporate royal white stacked stone as a fireplace surround, backsplash, or shower surround, you won't be disappointed.
Mayra White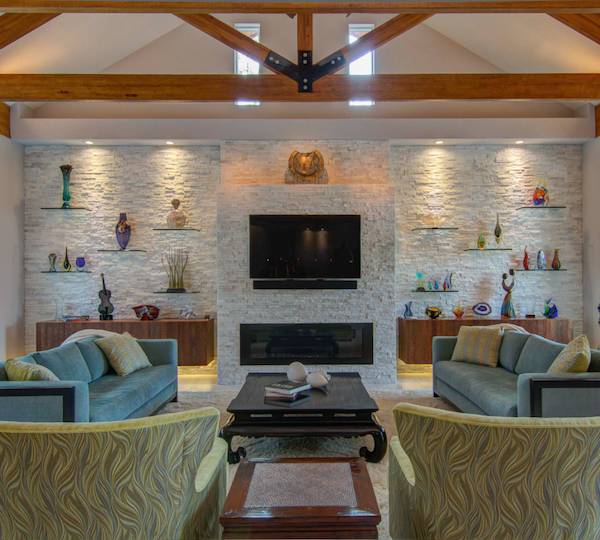 If you want an added sense of drama and texture in a room in your home, you might be having a hard time narrowing down the ideal stacked stone tile. Mayra White Splitface Stacked Stone is a beautiful option crafted from genuine limestone that is both modern and chic — the perfect solution to enhance any kitchen, bathroom, living room, outdoor living space, or another area of your home with a sophisticated touch. With its sleek snowy white color palette, these luxurious stacked stone tiles offer a timeless beauty that will never go out of style, allowing you to enjoy their appearance for many years to come.
Glacial Grey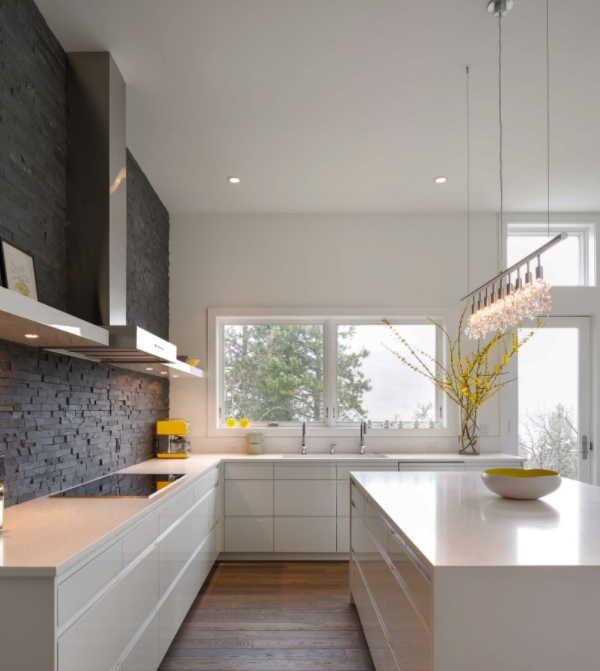 When people think of a neutral color palette, they often expect something to be plain and boring — but that's certainly not the case with Glacial Grey Splitface Stacked Stone. Crafted from fine marble, this stacked stone offers a neutral color palette of gorgeous grey hues that are far from boring! The rough texture and uneven edges of the stacked stone create dimension in the space that lends timeless beauty to whatever home improvement project you have up your sleeve! Whether you choose to incorporate these ledger panels as the base of your kitchen island or as the focal point of your living room as a fireplace surround, the beautiful grey hues are sure to not disappoint.
Sedona Grey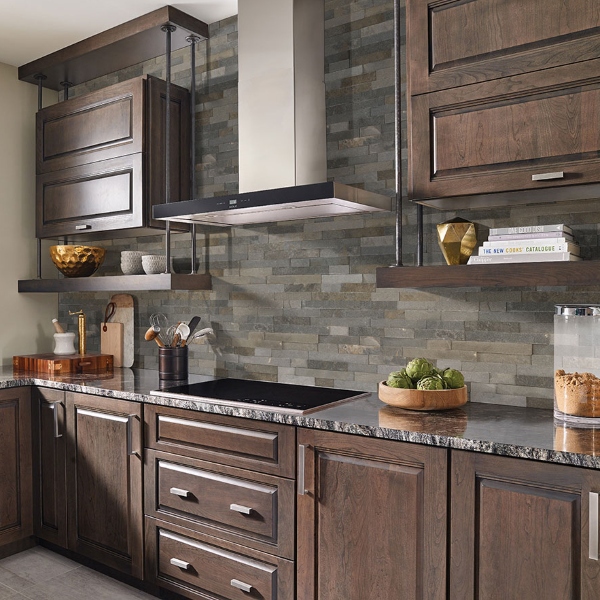 For stone wall tile that is sure to be a crowd-pleaser, there's only one option to consider — Sedona Grey Splitface Stacked Stone. With its multi-dimensional appearance that blends varying shades of gorgeous grey stones, you'll easily be able to create a timeless focal point for both interior and exterior home improvement projects. With the colors randomly varied throughout the stone panel, there's no better way to add depth and interest to your home. From entryway accent walls to outdoor living spaces, Sedona Grey stacked stone panels are the ideal option to create a polished, yet edgy look no matter the application.
Premium Black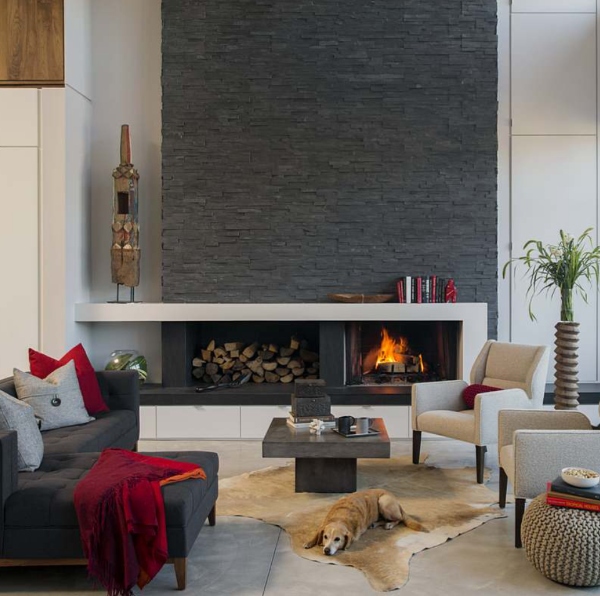 We all like to have a sense of mystery now and then. Why not create a moody vibe in your home? Or you can contrast the light and bright tones in your space with Premium Black Splitface Stacked Stone panels that are crafted from fine quartzite. The chic black tones are carried throughout the stones, but the varied depth allows them to appear in varied shades of luxurious black tones. With its one-of-a-kind look and feel, Premium Black stacked stone is an unparalleled choice for a sophisticated stacked stone backsplash or clad architectural features such as retaining walls. For a dark and dreamy vibe, look no further than Premium Black stacked stone.
Sunset Silver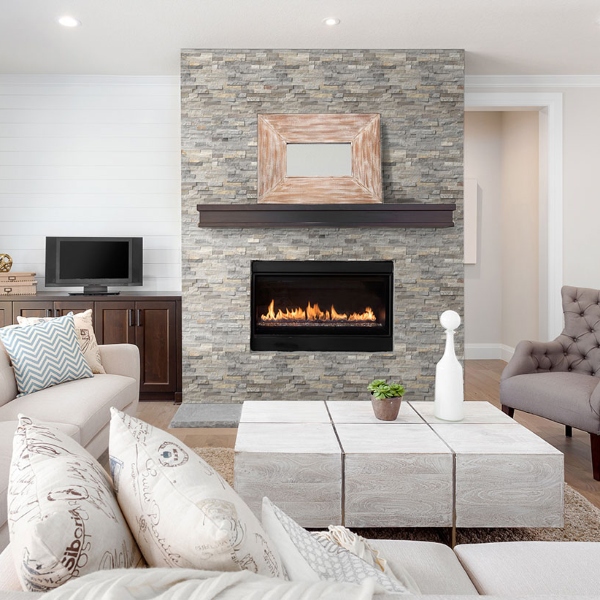 As one of our favorite options, Sunset Silver Splitface Stacked Stone offers an array of colors that enable it to seamlessly blend into any space no matter the design or decor aesthetic. Crafted from fine quartzite with gorgeous grey hues, these stone panels can transform any space from drab to fab in no time at all. They stand out from other natural stones in their class because of the sophisticated color palette that creates an organic appearance. No matter how you plan to incorporate stacked stone panels into your design, Sunset Silver should not be overlooked as a possible contender.
Arabescato Carrara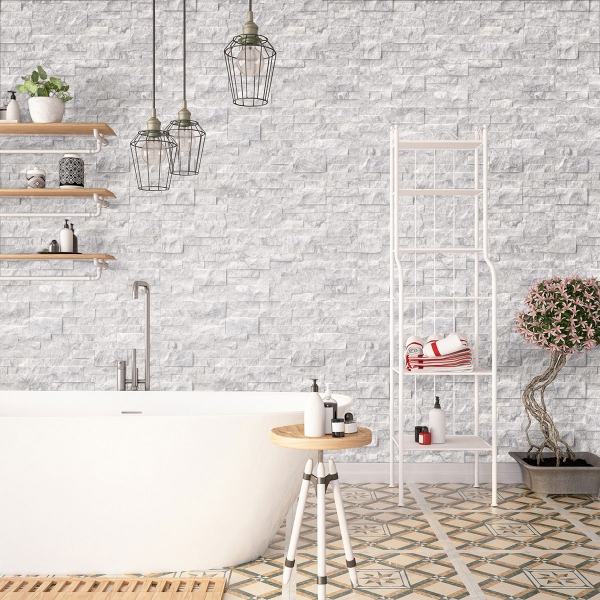 There's something dreamy and calming about stacked stone panels in a white-cool color palette. That's why Arabescato Carrara Splitface Stacked Stone is such a popular choice for applications in both kitchens and bathrooms! Crafted from marble, these stones offer varying shades of grey and white hues with natural grey veining throughout for additional movement and depth. Whether your kitchen has dark contrasting cabinets and fixtures or light and bright elements, Arabescato Carrara stacked stone suits them both beautifully and will leave your friends and family with their jaws dropped as soon as they step foot into your spectacular space.
Silver Canyon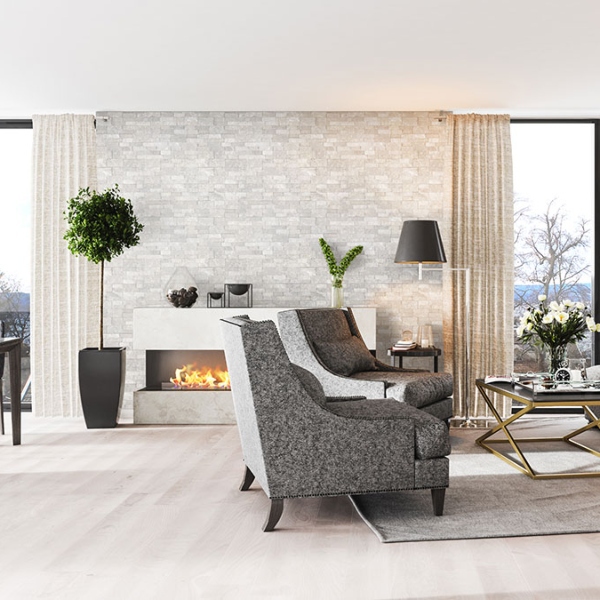 For a sense of dimension without all the rough edges, there's no better choice than Silver Canyon Splitface Stacked Stone. With its dusty grey hues, this fine marble stone is a much sought-after option because of its ability to blend beautifully into an existing space. The randomly set stones add both depth and interest, while the neutral color palette is anything but bland. For a timeless and sophisticated stacked stone that can be used to enhance your home's fireplace or create an accent wall in your entryway, you'll want to consider installing Silver Canyon stacked stone.