Here'S How A Tile Backsplash Protects Your Bathroom Walls
April 23, 2018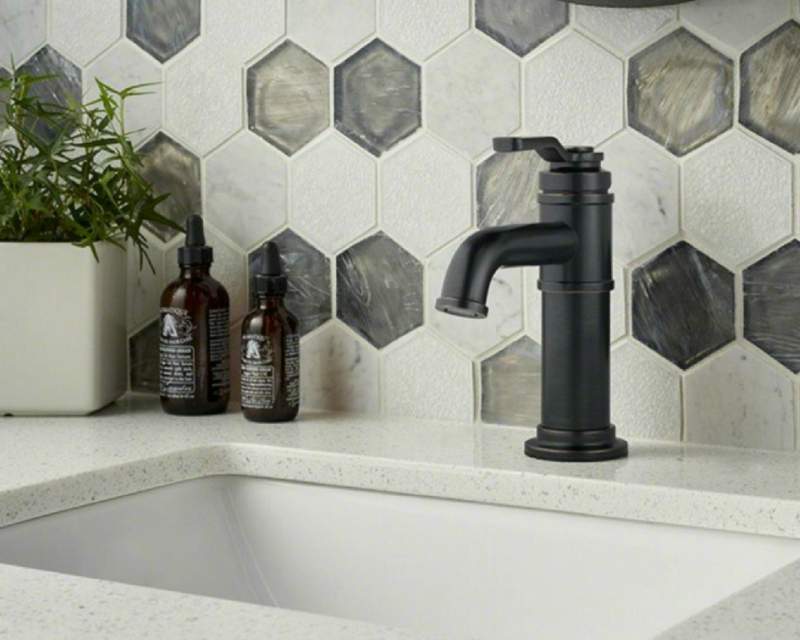 Backsplashes are one trend currently on the rise. Not only are new beautiful backsplash styles emerging, but also people are remembering once again just how much these tiles protect the walls in the bathroom.
Originally, backsplash tile was designed to protect walls from moisture, splashes, dings, chemicals, and cleaners since these things can damage drywall, discolor paint, or wear off the paint entirely. Today's backsplash tile protects plus adds an element of style that enhances the bathroom!
From easier cleaning to added protection, you'll get all of these benefits whether you choose natural stone, ceramic, porcelain, or glass tile. Here are a few of our favorite bathroom backsplash tiles that'll keep your walls in great condition for years to come!
Carrara White Basketweave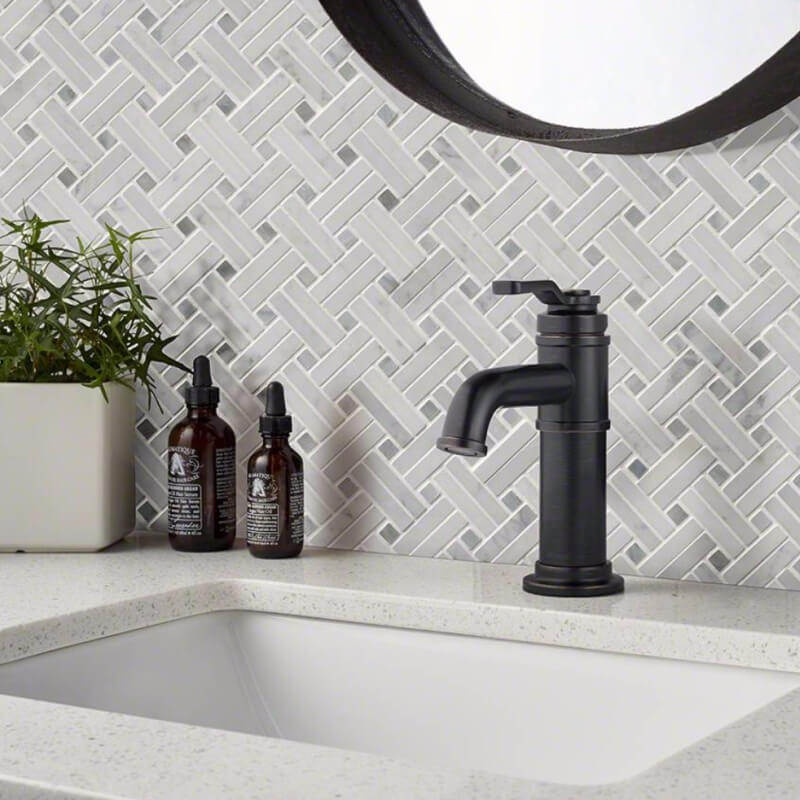 Featured: Carrara White Basketweave Pattern Marble Mosaic
For an elegant, classic look, clad your bathroom walls in Carrara White Basketweave, a luxurious, polished marble imported from Italy. It features frosty white marble with grey hues in an embellished basketweave pattern.
The backsplash installation is easy since it comes in pre-arranged, mesh-mounted sheets. In this guest bathroom, the marble mosaic adds visual interest and movement, while the oil rubbed bronzed faucet and mirror and select accessories are kept simple. An entire wall installation ensures that your drywall is protected from whatever splashes happen or products are used at the sink.
Paradise Bay Blend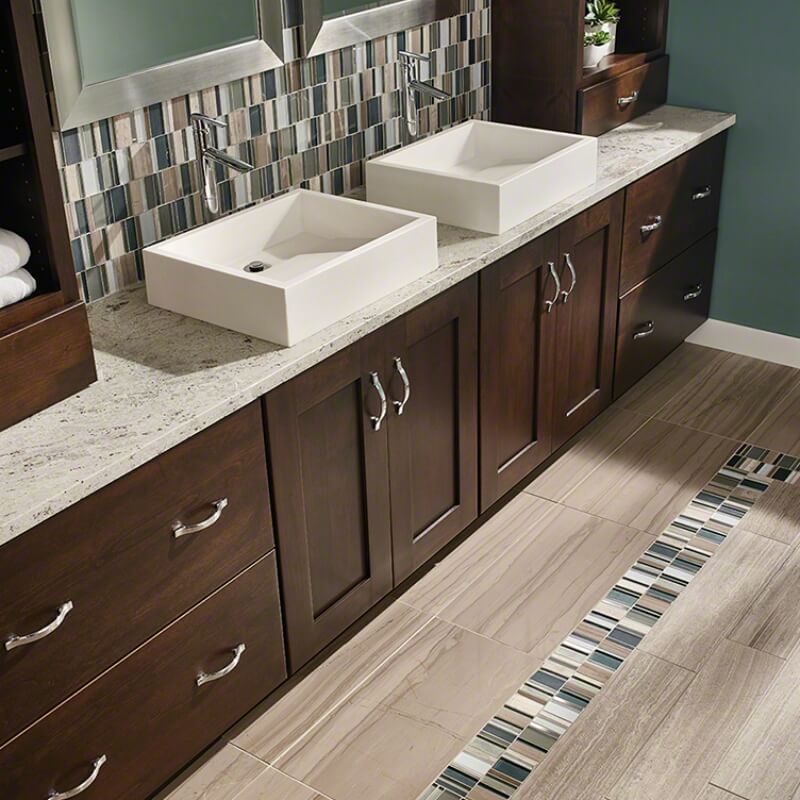 Featured: Paradise Bay Blend 8mm Mosaic
When you want a colorful, contemporary backsplash design, select Paradise Bay Blend for your bathroom walls. It combines beautiful glass with natural stone in warm taupes and creams with cool grays and blues. The mixture of materials and various widths of tile give it a graphic, modern appeal.
In this master bathroom, the mosaic tile brings together the other elements in the room, from the rich wood cabinetry to the neutral countertop and flooring to the vibrant blue-green wall color. Not only is it protecting the wall from things like water and toothpaste, but it also creates a stylish impact on the space.
Dove Gray Diamond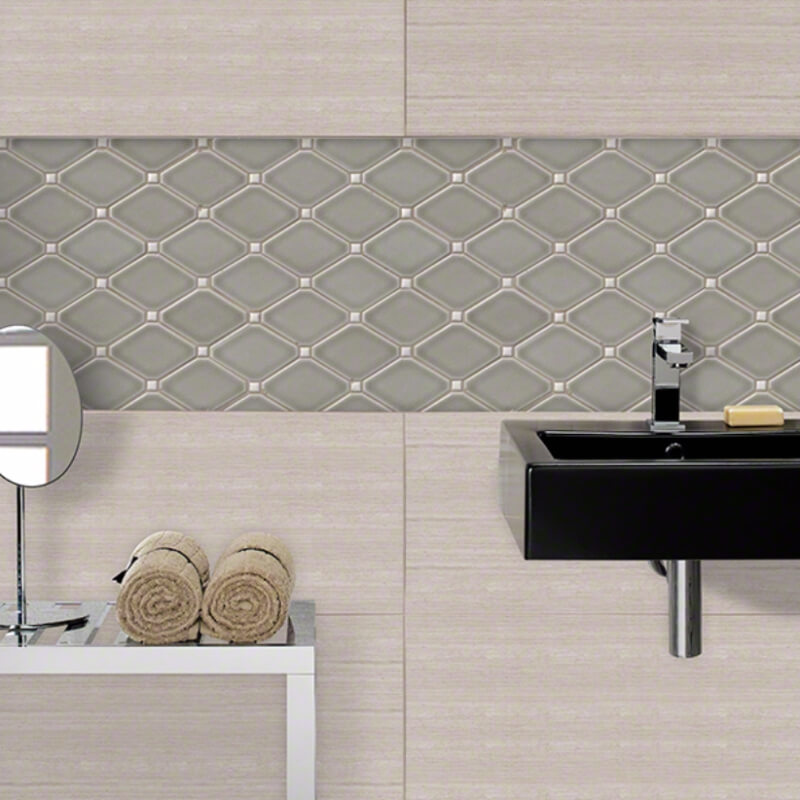 Featured: Dove Gray Diamond 8mm Mosaic
To add an elegant touch to your bathroom, decide on Dove Gray Diamond. This beautiful ceramic tile in a mid-tone gray with white accents comes with 12 chips per sheet for easy installation. While it may be used in more traditional designs, the strip of the mosaic between the large-format printed tiles adds a graphic element to this modern bathroom. The floor-to-ceiling install of the ceramic backsplash tile and porcelain tiles will also keep this bathroom wall fully protected.
Dymo Pattern White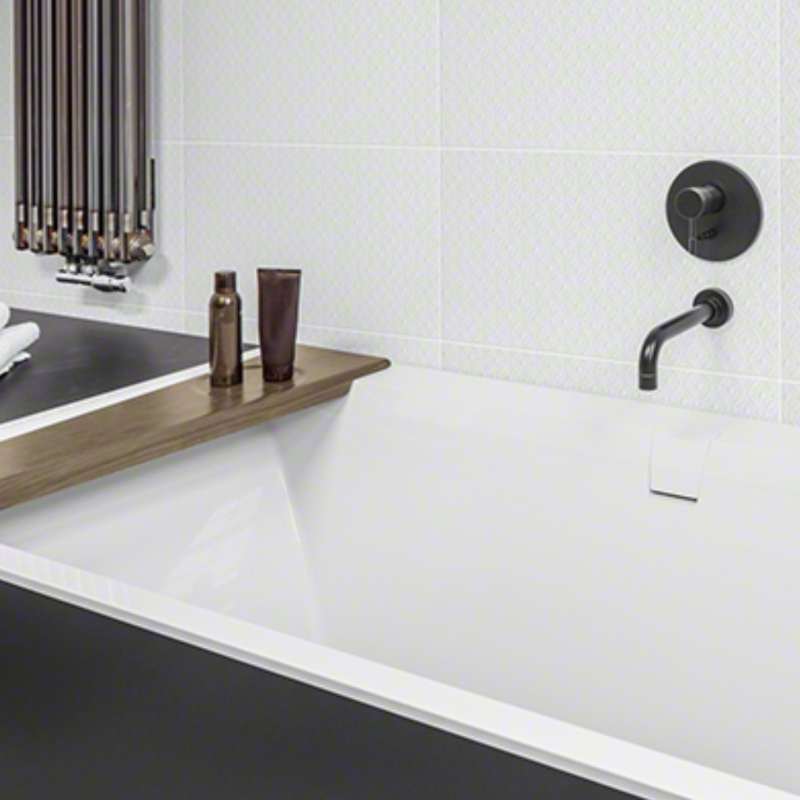 Featured: Dymo Pattern White 12x24 Glossy Ceramic
For a modern, luxurious feel for your bathtub surround, consider something like Dymo Pattern White. This ceramic tile features a subtle, tone-on-tone pattern. While the white, glossy wall tile creates a sophisticated, timeless look, it's the 12x24 large-format size that gives it a modern edge. You won't have to worry about moisture from long baths or hot steamy showers damaging your walls, and cleaning will be even easier thanks to the larger tiles and less grout lines.
Greecian White Hexagon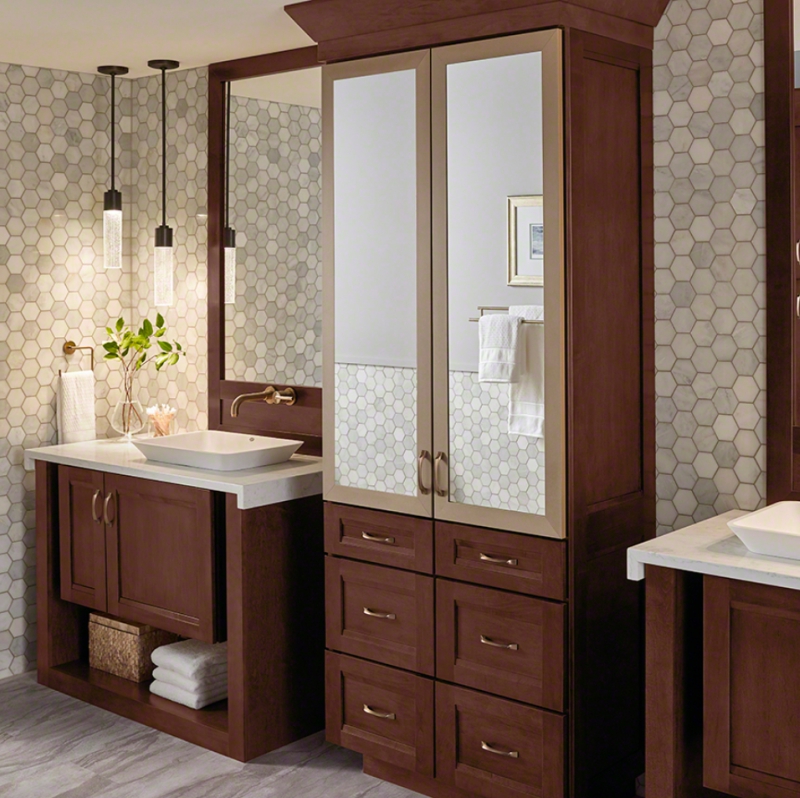 Featured: Greecian White 3" Hexagon Polished Mosaic
When creating a design with timeless appeal, you can't go wrong with wanting marble. Greecian White Hexagon is a polished, 3-inch marble mosaic with 20 chips per sheet and includes the timeless tones of gray and white. The hexagon shape continues to be a strong trend for mosaic tile, and it adds such softness and lightness in contrast with the darker wood tones in this master bathroom. These homeowners loved it so much that they carried it across the walls, and for good reason!
While it's still your choice to wallpaper or paint the walls in your bathroom, adding a backsplash will give you optimal protection no matter how big or small your space may be. MSI offers a huge selection of backsplash tile in various sizes, colors, and materials. To learn even more about the benefits, check out this article on going beyond the basic functions of a backsplash.
READ MORE ABOUT MSI BACKSPLASH TILE
Gorgeous 3d Backsplash Tiles For Kitchen And Bath
How Long Does Backsplash Tile Last?