Ceramic Tile Vs. Porcelain Tile
January 15, 2017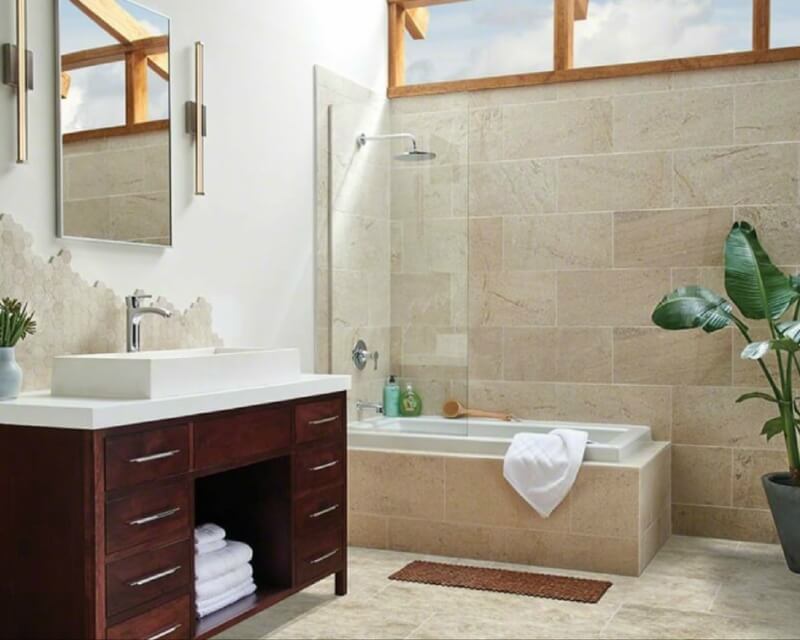 Ceramic and Porcelain tile are popular choices for flooring, backsplashes, walls and other surfaces within the home – but do you know which is better for your project? In order to choose the best product, you'll first need to know the similarities and differences between the two. Each has benefits and drawbacks that may help make up your mind – but no matter which MSI product you choose, you can be certain of getting a product that's second to none in beauty, quality, and durability.
Both ceramic tile and porcelain tile are manufactured materials, crafted from clay and baked in a kiln. Ceramic and porcelain tiles can be any color, and may resemble other materials such as natural stone or even wood tile. The major difference is that porcelain tiles are denser, manufactured of white clay with fewer impurities, and in many cases the color and pattern runs all the way through instead of being printed on the surface. So which is right for you?
Care and Installation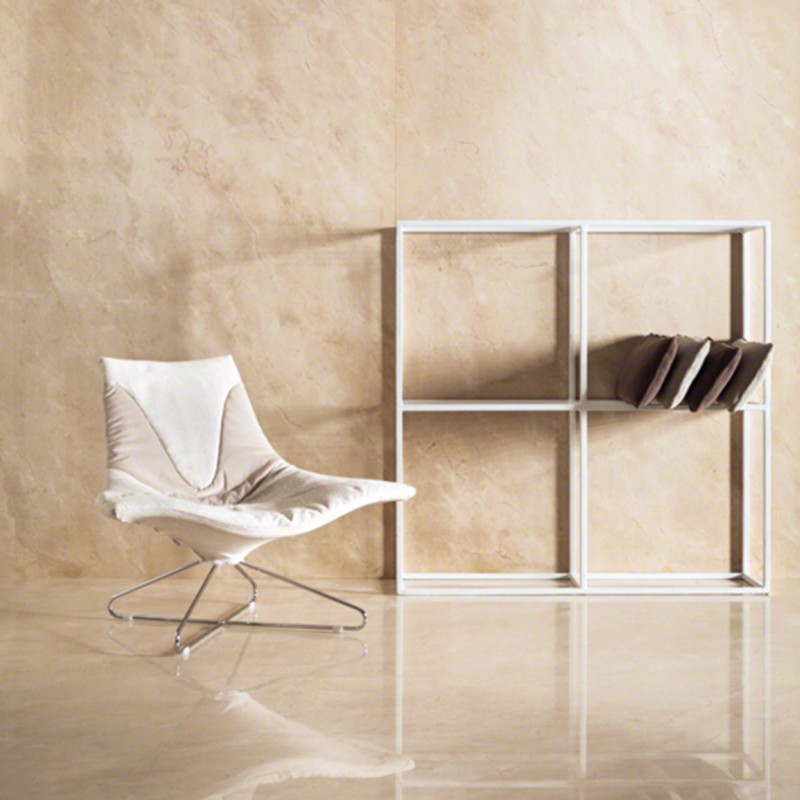 Featured: Crema Marfil Porcelain Tile
The process of installing either type of tile is similar. Ceramic tile may be a better option for DIY installers, as it is easier to cut. If you're installing tile in an area where many cuts are required, you'll appreciate the lower density of ceramics. Care and maintenance are the same as well, but keep in mind that porcelain tile is less prone to chipping.
Price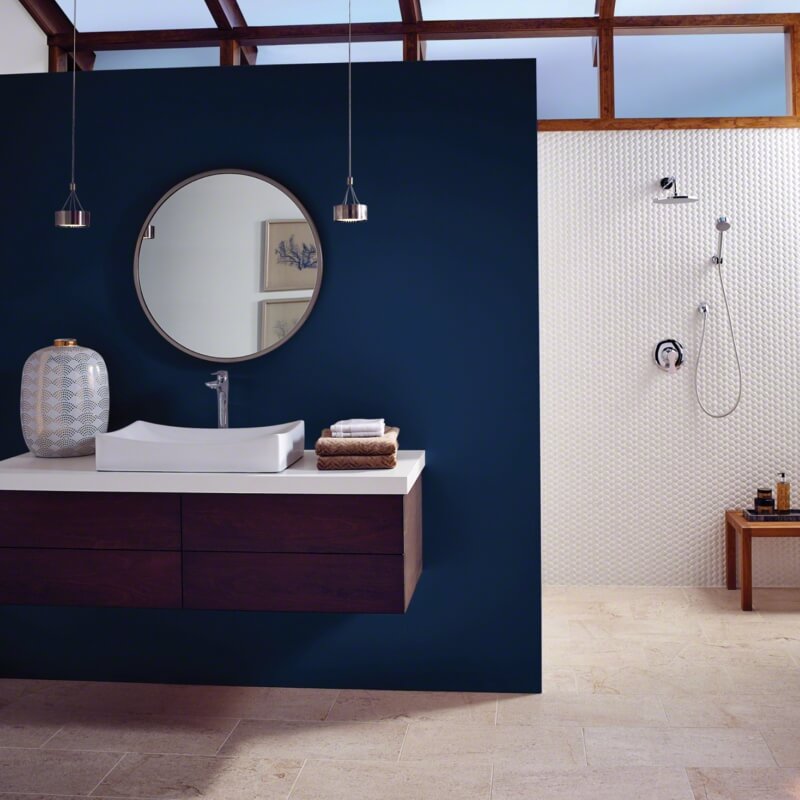 Featured: Whisper White Arched Herringbone Ceramic Tile
If you're on a budget, ceramic tile may be the more attractive option because it is generally less expensive than porcelain. And despite the lower price tag, it's available in many stylish colors and patterns. When it comes to MSI's collection, however, price is not an indicator of quality. Both ceramic and porcelain tiles are much less expensive than marble, travertine, slate, and other natural stone tiles.
Use in Outdoor / Wet Environments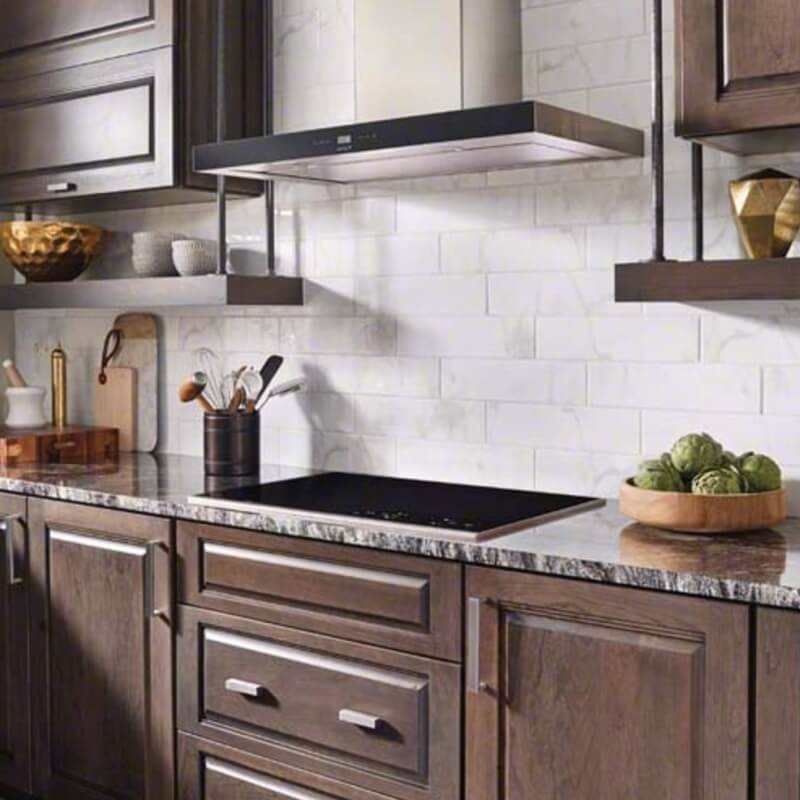 Featured: Classique White Carrara Ceramic Subway Tile
Since tile is often installed in rooms where water is an issue, such as bathrooms, kitchens, laundry rooms, or mudrooms, it's important to know that porcelain tile is much more water-resistant than ceramic floor tile. In fact, porcelain is nearly waterproof. This also makes it a better choice than ceramic for outdoor installations, although if your climate is prone to freezing, you'll want to make sure to choose a porcelain tile designed for outdoor use.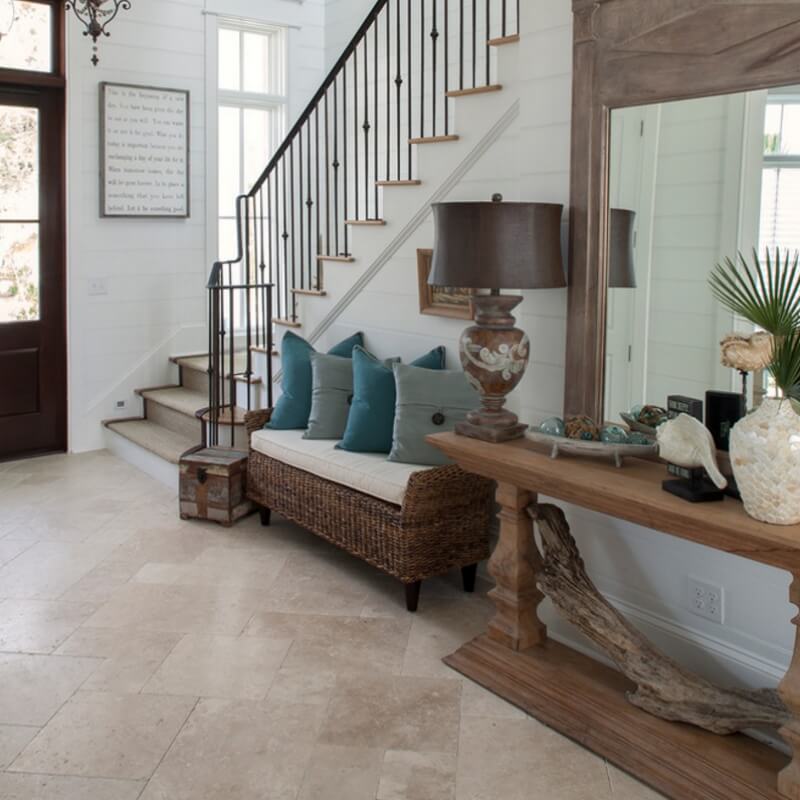 Featured: Beige Travertino Porcelain Tile
Porcelain is a harder surface than ceramic, and is therefore a better choice for high-traffic or commercial use. This is less of a concern for ceramic or porcelain wall tile, backsplashes, and other vertical surfaces. This hardness can be a drawback, though – as indicated earlier, ceramic is easier to cut during installation.
Size and Design Options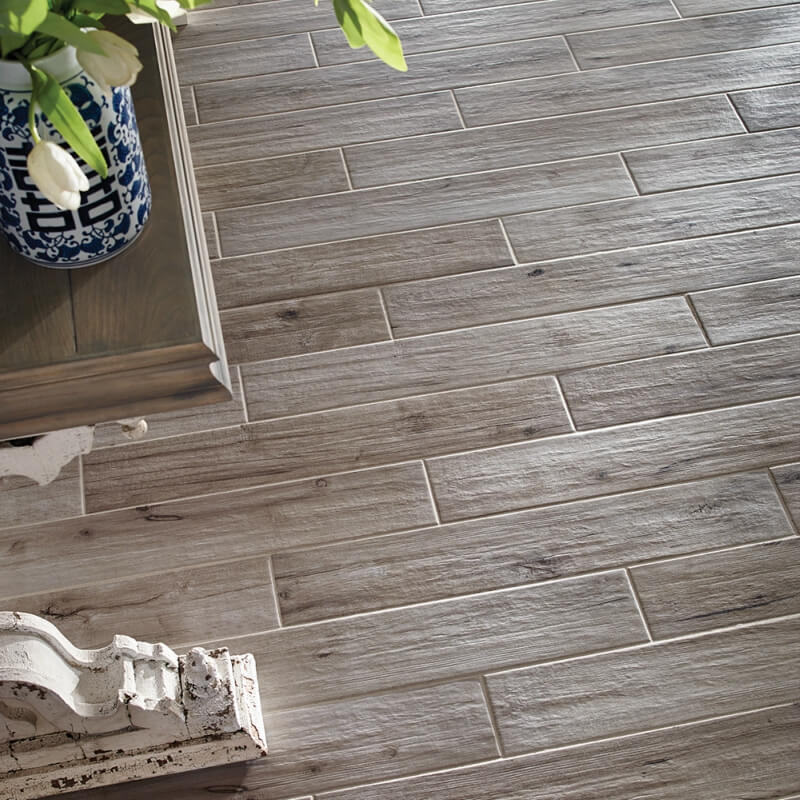 Featured: Fog Palmetto Porcelain Tile
Porcelain's hardness allows for more variation in design and tile sizes, as it's easier to cut porcelain tiles small or use over-sized tiles without risk of breakage. However, MSI has some exciting shapes in ceramic tile, such as the picket shape, arabesque, hexagon, herringbone, and more. Inkjet printing is used for both porcelain and ceramic tiles, making it possible to create wood look tile or mimic stone, fabric textures and other materials. Currently there is more variety of simulated surfaces available in porcelain.
Your choice of porcelain vs. ceramic tile will depend on many factors. Will you be installing it yourself? If installing on a floor, how much foot traffic will it withstand? Is water-resistance an issue? Whether you choose MSI's porcelain or ceramic tile options, you can be assured you'll never have to sacrifice beauty in order to meet your other requirements and preferences.
READ MORE ABOUT THE DIFFERENCES BETWEEN PORCELAIN AND CERAMIC TILE
Porcelain Tile Or Ceramic Tile: Which Is Best For Floor Tile?
Porcelain Tile That Looks Like Slate Vs. Real Slate Tile
Porcelain Tile Vs. Ceramic Tile - Is It the Same Thing?
Porcelain Tile Vs. Ceramic Tile For Heavy Traffic Walkways