Porcelain Vs Ceramic Tile: What's The Difference?
March 12, 2021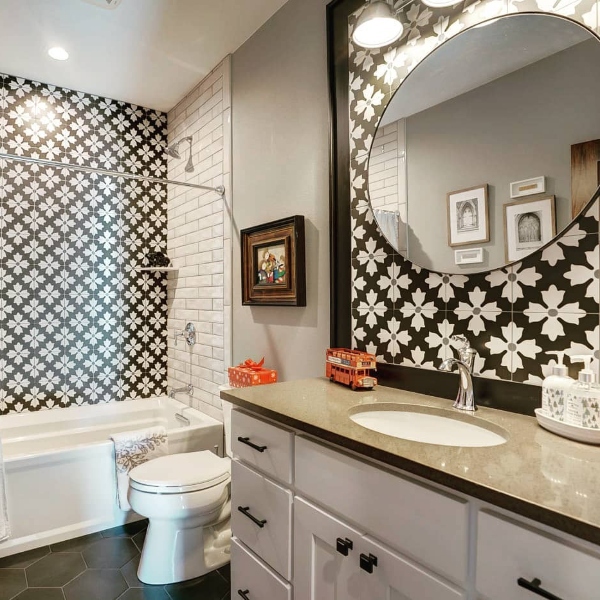 Whether you're choosing new tile for a beautiful backsplash or fabulous floors, making a decision about porcelain vs ceramic tile can be a tricky one. That's because these two materials are both manufactured and also made from the same material, which makes it more difficult to discern the difference.
You may have even heard these tiles used interchangeably, yet salespeople will tout the distinctions between the two. To help you understand which tile is best for your next project, you'll learn more about the differences between porcelain and ceramic tile with these top seven topics.
Manufacturing Differences

Both porcelain tile and ceramic tile fall under the main category of ceramics because they're both manufactured from natural earthen clays that are then hardened by heat. However, porcelain occupies its own category in the tile industry since it meets specific criteria.
Porcelain tile is made from fine kaolin clay, which is more pure than the majority of ceramic clays, that's mixed with quartz and feldspar. It's fired at higher temperatures that range from 2,200 to 2,500 degrees Fahrenheit. Ceramic tile is crafted from coarser clay that includes less fine kaolin clay and doesn't contain some of the additives found in porcelain clay. It's fired at temperatures much lower than porcelain with it being no hotter than 1,650 degrees Fahrenheit.
Water and Heat Resistance Differences
The way the tiles are manufactured affects its performance for things like porosity and heat resistance. Porcelain offers excellent water resistance with a rating at 0.5 percent or less, which makes it more impenetrable and less prone to water infiltration. Because of this, it can be used indoors but also outdoors in areas with mild climates. It almost always includes a surface glazing treatment that consists of a liquefied glass coating for added hardness. Ceramic tile offers good water resistance with a rating greater than 0.5 percent, which means it may be slightly more susceptible to water infiltration and isn't recommended for outdoor use in any climate. However, the differences between ceramic and porcelain are minimal if the ceramic is also glazed but more noticeable if left unglazed.
Both materials offer excellent heat resistance, so you may want to consider it for a countertop installation, too. Porcelain is less likely to crack under extreme heat, whereas ceramic can become damaged, cracked, or even change shape when exposed to extreme heat.
Color and Design Differences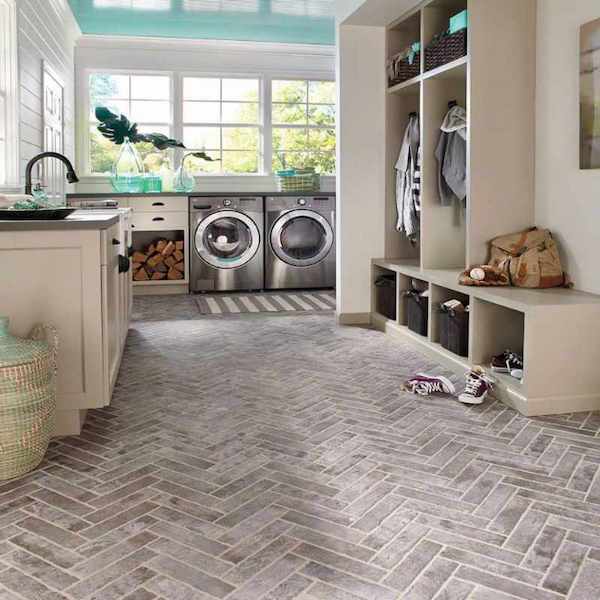 Porcelain and ceramic tile are available in various colors, tile patterns, and finishes, and one of the most popular designs is the ability to mimic natural stone and hardwood. The texture not only helps duplicate a more realistic look and feel of the natural materials but also helps prevent slippage for bathroom or outdoor applications. This gives consumers the ability to feature wood look tile without the worry of water. Of course, other options include brushed, gloss, high-gloss, matte, and terracotta. Custom-painted tile is another unique choice.
Cost Differences
Both materials have quite a surprising range in terms of price points, but porcelain tile is a more expensive item since it costs more to manufacture. Prices start higher than ceramic and range from $3 to $35 per square foot, and porcelain tile that looks like marble will likely cost more. Ceramic tile ranges in price from $.50 to $35 per square foot and typically runs on average 60% to 70% the price of porcelain. Nevertheless, porcelain and ceramic costs will be about the same for high-quality designer tiles. As always, budget and the size of the installation may come into play as to which material is chosen.
Installation Differences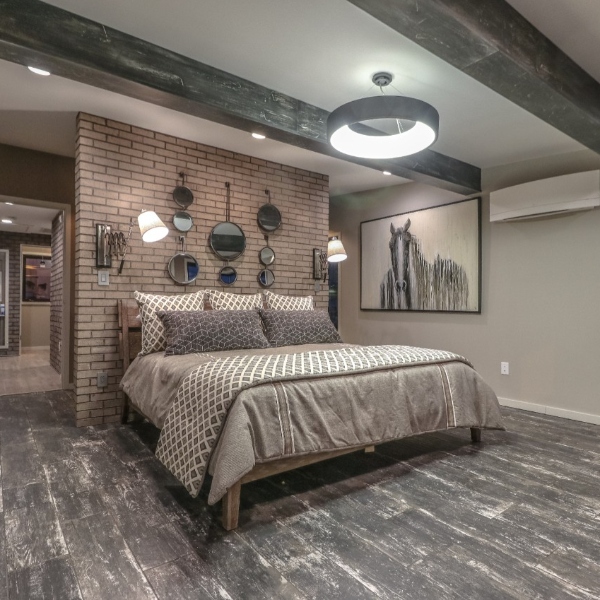 Both tile types are installed similarly, but how they're handled during the installation process depends on their densities. Porcelain and ceramic are both adhered to a cement board underlayment and set using a mortar-based thin-set adhesive. Once set, the joints are then filled with mortar-based grout that is sealed against moisture after it's dried.
Because porcelain tile is more brittle, it's recommended to have an experienced installer so that they can cut the tiles properly using a wet tile saw. Professional installation costs range from $60 to $120 per hour, which can add up quickly to the overall cost. Although ceramic tile is less dense and less durable, it's a softer material that makes it much easier for DIYers to tackle the cuts using a snap tile cutter or wet tile saw. Professional installation rates range from $60-100 per hour, but you can save big if doing it yourself.
Care and Repair Differences
Cleaning porcelain and ceramic tile is easy with regular sweeping or vacuuming as well as damp-mopping using a mild water and soap solution monthly for porcelain and weekly for ceramic. The grout between the joints of the tiles will need to be sealed periodically in order to protect it against stains and mildew. With unglazed ceramic tile, you'll want to seal the entire tile instead of just the grout.
When it comes to chips, porcelain is a better choice because of its stronger, denser material and solid color throughout. This means that if a chip does happen, the damage will be almost invisible due to its through-body composition. But with ceramic tile, chips will certainly be visible because of its top glaze and different color underneath it. The less-dense clays used for ceramic also contribute to more cracks and breaks in the tile.
Resale Value Difference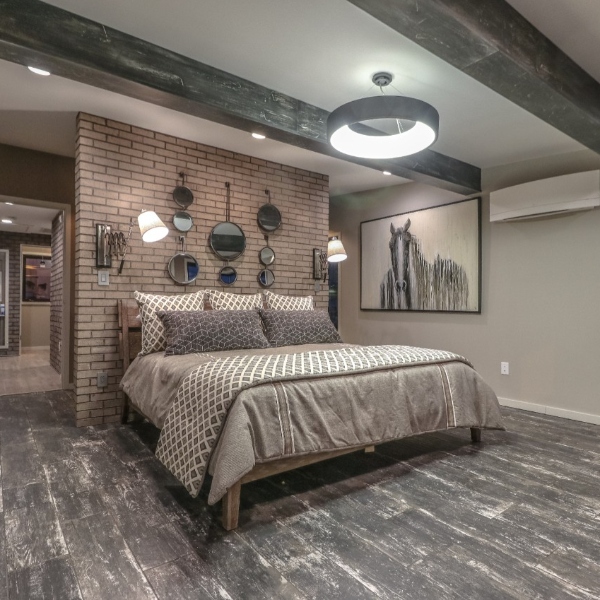 When it comes to resale value, you may be comparing porcelain or ceramic tile and stone. Know that both tiles are durable and will last a lifetime when well taken care of and properly maintained. However, porcelain tile is harder and wears better, but its hardness leaves it more susceptible to cracking if a building has structural shifts. While ceramic tile is softer and doesn't offer the same wear as porcelain, it does resist cracking from structural shifts better. You may see a better return on your investment with porcelain due to its added durability, longevity, and higher price.
Picking Porcelain or Ceramic
When it comes to choosing porcelain tile or ceramic tile for your next project, you really can't go wrong with either. Budget, water absorption needs, and application type will really determine which product you choose. Of course, picking the perfect modern tile may come down to a particular style or color that appeals to you more. Just remember that porcelain tile can be used indoors or outdoors with mild climates, while ceramic is only rated for indoor flooring, wall, and counter installations.
READ MORE ABOUT THE DIFFERENCES BETWEEN PORCELAIN AND CERAMIC TILE
Porcelain Tile Or Ceramic Tile: Which Is Best For Floor Tile?
Porcelain Tile That Looks Like Slate Vs. Real Slate Tile
Porcelain Tile Vs. Ceramic Tile - Is It the Same Thing?
Porcelain Tile Vs. Ceramic Tile For Heavy Traffic Walkways