Porcelain Tile That Looks Like Slate Vs. Real Slate Tile
November 27, 2018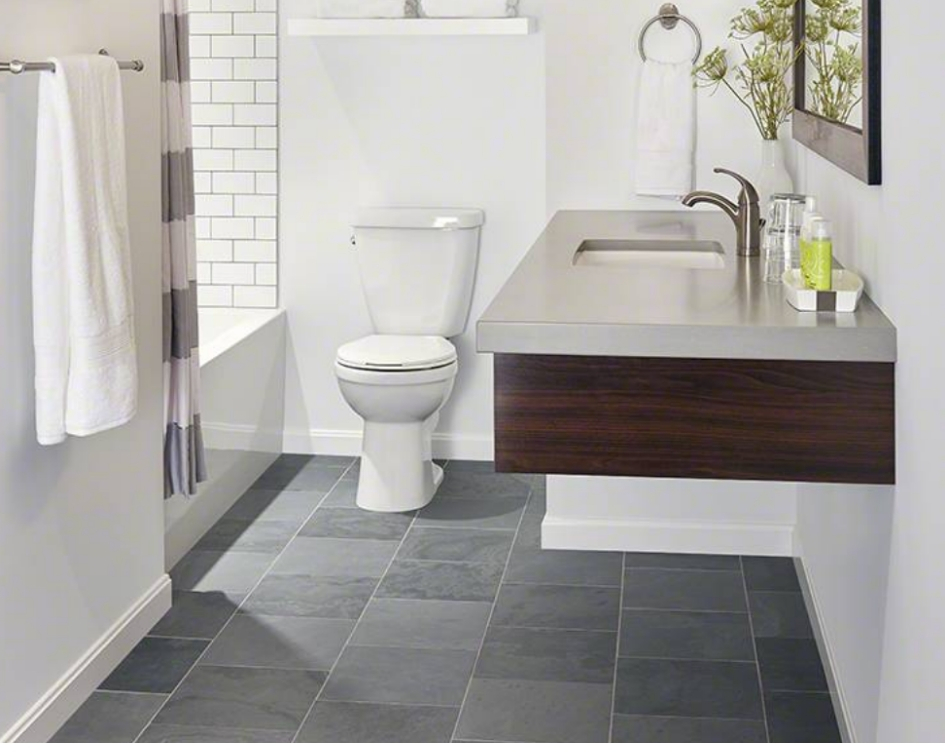 Slate is one of the most iconic natural stones used in the United States. It is often used to create gorgeous outdoor living spaces, wandering paths, warm kitchens, and inviting foyers. And now, that same striking look of real slate is replicated in porcelain tile.
It is often said that imitation is the sincerest form of flattery. Is it any wonder that new printing technologies have allowed for the creation of realistic natural stone looks to be created in porcelain tile? It isn't that natural slate tile is passé—it's just that for some projects, a slate-look porcelain tile may be more suitable than natural slate.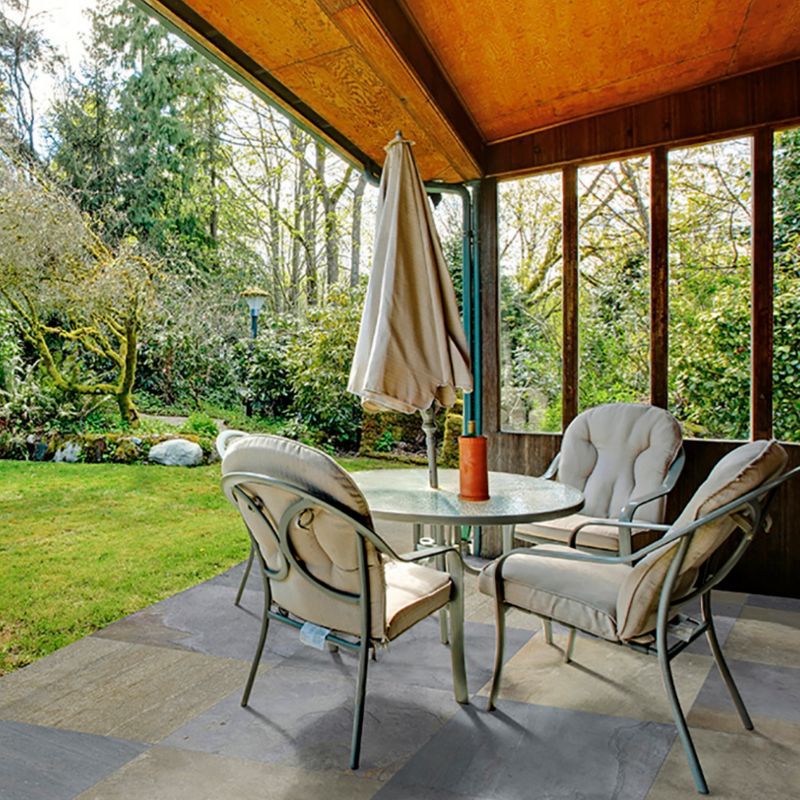 Featured: Pedra Azul Arterra Porcelain Pavers
Both slate and slate-look porcelain tile can be suitable for indoor projects and outdoor projects. Take for example our Arterra collection, which was designed to bring the rustic look and character of real slate to a durable porcelain paver. In this charming outdoor space, Pedra Azul Arterra Porcelain Pavers blend in with the natural landscape perfectly. The seemingly random hues and veins are the hallmark of a real slate paver, but unlike natural slate, this patio will never need sealing.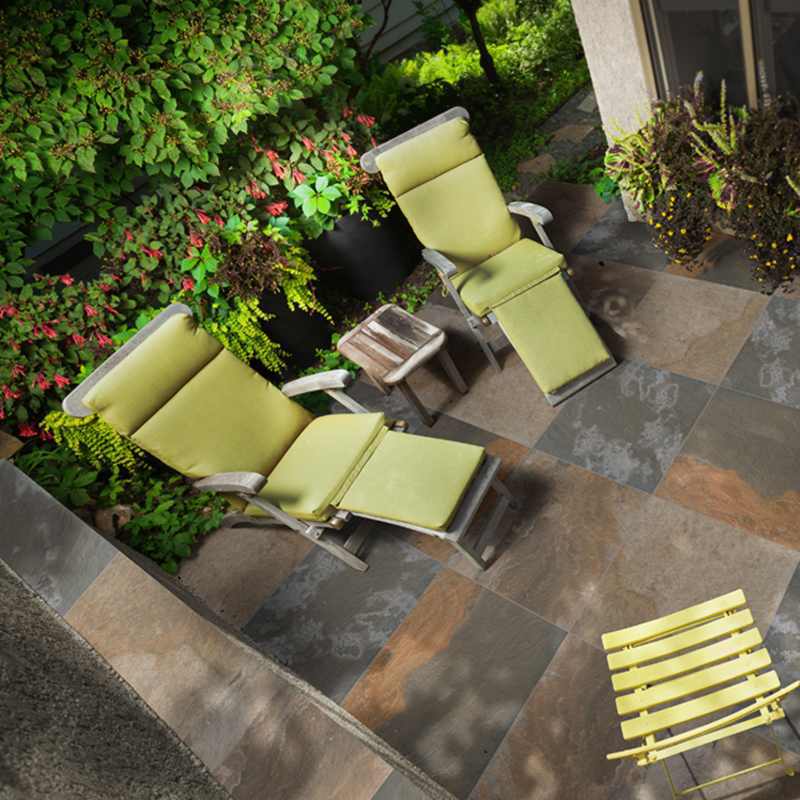 Featured: Mystique Multicolor Arterra Porcelain Pavers
One of the things designers and homeowners alike love about real slate is the wide range of colors found in every tile. Real slate is character-rich, each piece having a its own personality. And, as you can see here, our Mystique Multicolor Arterra Porcelain Pavers replicate the look of nature's touch perfectly. For larger patios, another benefit of using a porcelain paver over natural slate is the price point—porcelain is a budget-friendly option that may allow you to create a larger and more grand space for less out-of-pocket.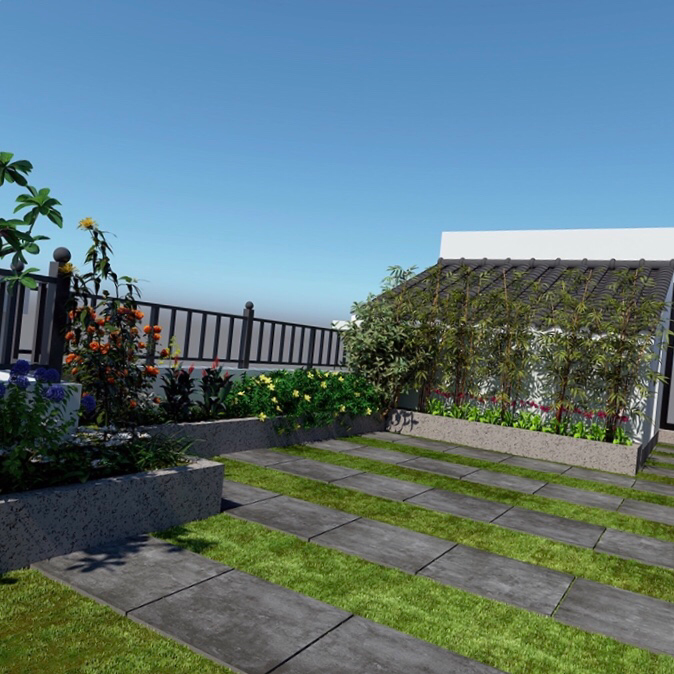 Featured: Beton Antracite Arterra Porcelain Pavers
Even more modern colors are available, including the on-trend Beton Antracite Arterra Porcelain Paver, with its clean lines and subtle inflections. This tile creates an appealing and stunning contrast to the softness of the landscape in this backyard with a view. The slate-look porcelain paver would also be a perfect choice for creating a harmonious modern indoor/outdoor living area.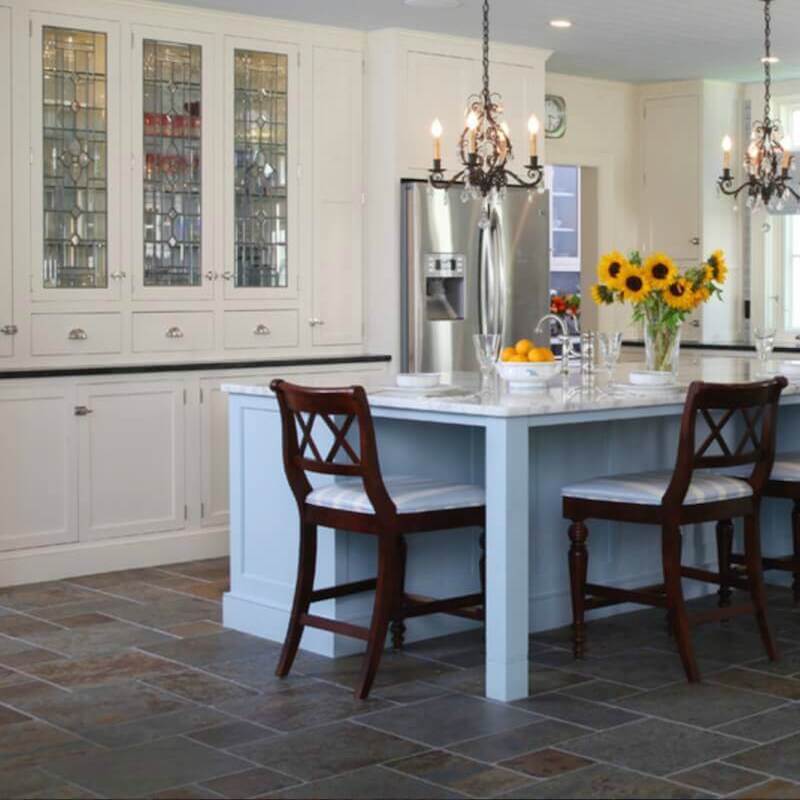 Create this look with MSI's Multi Classic Slate (Photo Credit: Houzz)
Now that we've covered slate-look porcelain tiles, let's take a closer look at natural slate tiles and their applications. Slate in a kitchen gives instant texture, warmth, and character. In this chic family kitchen, the designer chose classic Multi Classic Slate Tile. And, if you are concerned about cleaning slate tile flooring, don't be. Keep it sealed properly, and cleanup is a breeze.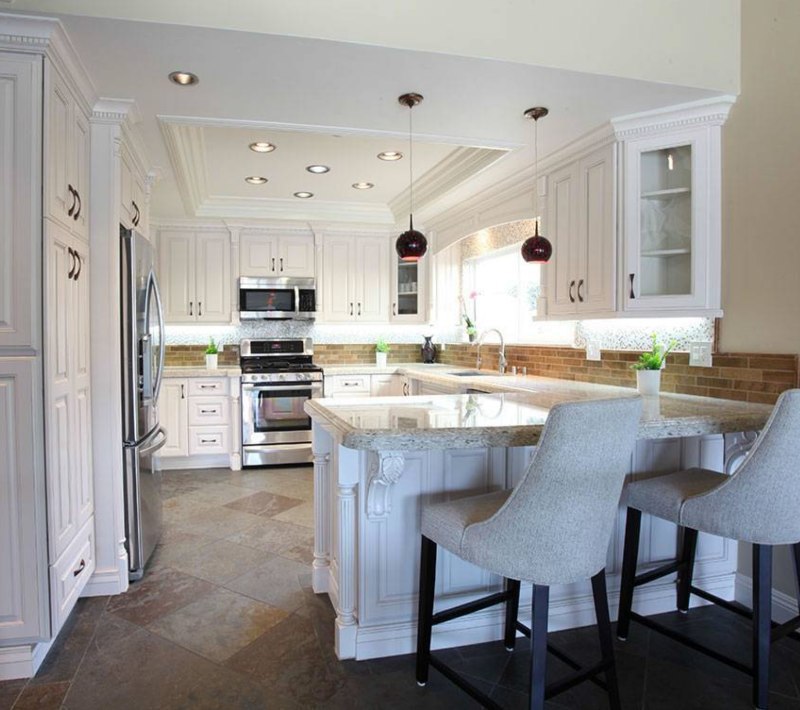 Featured: San Rio Rustic Slate
The most inviting designs seem to marry colors, textures, and patterns together effortlessly. White kitchens can sometimes tend to feel a bit sterile and pristine. A great counterbalance to that is our San Rio Rustic Slate Tile, which is quite at home among the contemporary finishes of this kitchen. The charm of the floor tile is accentuated by laying it in a diamond pattern.
Both real slate and slate-look porcelain tiles share the colors, textures, and overall appeal. They can both be used indoors, or outdoors, for flooring projects, patios, retaining walls, and more. The big differences between them are the price point and maintenance. Porcelain tiles never need sealing, and they are resistant to staining, and they are generally a more budget-friendly option than natural slate tiles.
READ MORE ABOUT THE DIFFERENCES BETWEEN PORCELAIN AND CERAMIC TILE
Porcelain Tile Or Ceramic Tile: Which Is Best For Floor Tile?
Porcelain Tile Vs. Ceramic Tile - Is It the Same Thing?
Porcelain Tile Vs. Ceramic Tile For Heavy Traffic Walkways
Ceramic Tile Vs. Porcelain Tile