Check Out These 7 Instagram Worthy Rooms Featuring Waterproof Flooring From MSI
July 15, 2022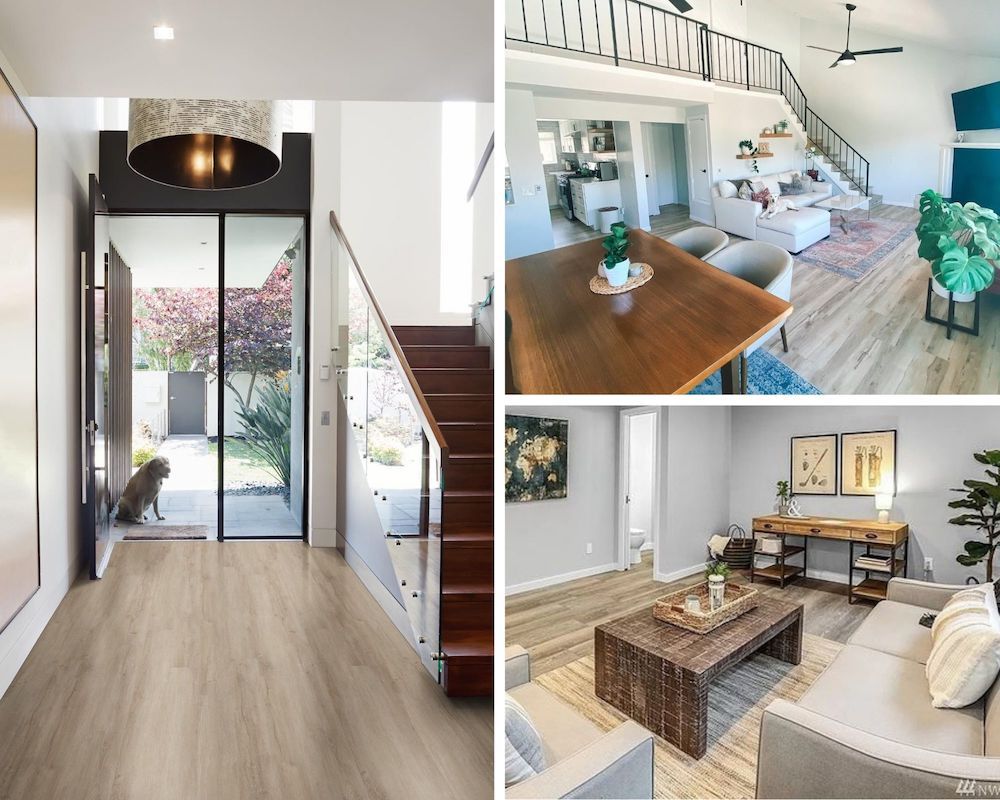 When it comes time to upgrade foundational elements of your interior design, you'll definitely want to consider modern options like luxury vinyl flooring and porcelain tiles that pair incredible function with sophisticated aesthetics. These waterproof flooring materials are strong, durable, and designed to stand up to a lot of use.
They're also crafted to mimic other types of flooring, including gorgeous hardwoods and natural stone, providing you with the form you desire and the function you need. How will MSI waterproof flooring look in your home, and what benefits will you enjoy when choosing these cutting-edge materials? Read on to find out why waterproof flooring is all the rate on social media right now.
Why Choose Luxury Vinyl Flooring?
Modern homeowners are sure to enjoy the many benefits of luxury vinyl tile, starting with waterproof materials that work just as well in kitchens, bathrooms, and mud rooms as in other living areas less prone to moisture and spills. The rigid core offers strength and durability, while layered vinyl resists wear.
Even so, this flooring is softer and less chilly underfoot than wood or stone, and it doesn't have the same echo quality as other hard flooring types. Interlocking planks make for easy installation. With high-quality patterns, colors, and textures, luxury vinyl flooring looks so similar to your favorite hardwood and stone varieties that no one will be the wiser.
Benefits of Porcelain
Like newer luxury vinyl floroing, this material can easily mimic wood flooring and natural stone. Ideal for both indoor and outdoor use, porcelain tiles are made from incredibly resilient kiln-fired clay.
This material is fade-resistant, easy to clean and maintain (no sealing necessary), and offers a green alternative to deforestation and quarries — which is why porcelain is so prominent on the snaps of eco-conscious Instagram influencers.
Cozy Fauna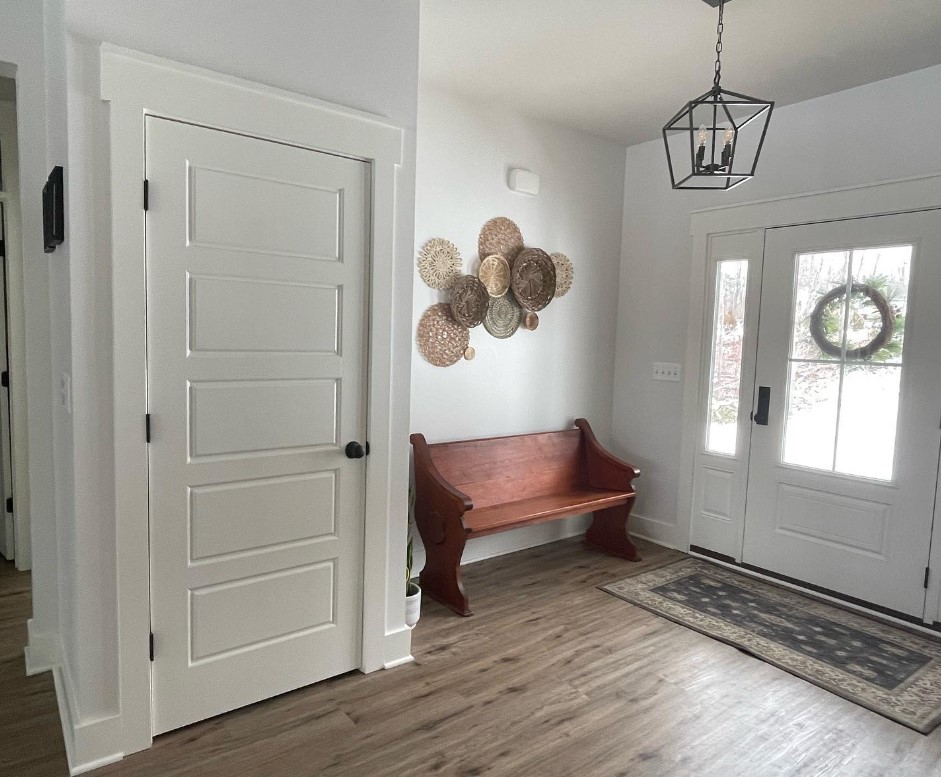 Photo Credit: @ecn107 on Instagram


If you're interested in water-resistant materials for your busy household, porcelain pavers in Fauna deliver a wood look that can stand up to spills and messes without fear of warping or rot. Designed to resemble a warm, mid-tone wood with light graining, Fauna is the perfect option for a welcoming entryway and throughout the house.
As premium surfaces go, this porcelain variety offers a realistic wood look that lends warmth to an all-white entryway and pairs beautifully with traditional design elements like wooden furniture, a decorative rug, and industrial hardware and fixtures in black.
It also features MSI's proprietary anti-slip technology to prevent accidents when people have wet or muddy shoes.
Beachy Akadia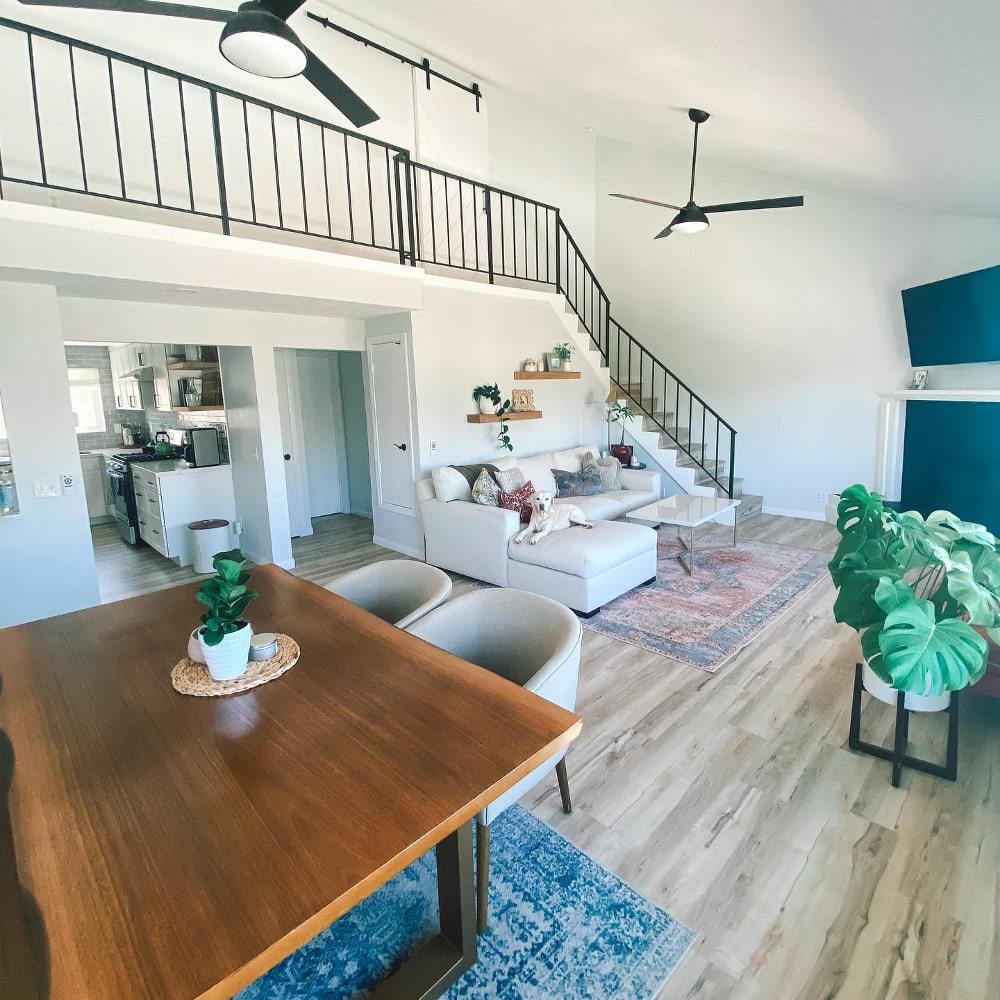 Photo Credit: @casa_de_sass on Instagram
Every square foot of Akadia imbues your coastal design with a beachy appeal, thanks to creamy beige tones and soft, brown veining that bring the appealing tranquility of dunes and driftwood into your home.
This luxury vinyl flooring offers the ideal complement to whitewashed walls, ivory seating, and warmer wood tones for tables and shelving, all offset by standout fixtures and hardware in black.
Pristine Whitby White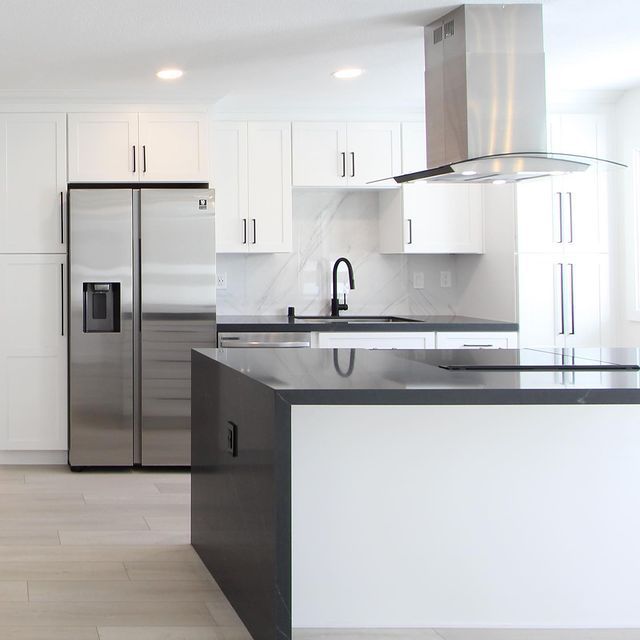 Photo Credit: @black_orchid_interiors on Instagram
Luxury vinyl planks can be made to look like all kinds of flooring, including modern, weathered wood. Whitby White is a prime example, with a blend of white and light gray background marked by delicate, barely-there graining and knots.
If you want the prestige and luxury of wood — with a trendy twist for a modern black and white kitchen — this flooring delivers a lovely counterpoint to an expansive waterfall island in Nero Marquina marble. It also holds up to the splash zone around your kitchen sink and splatter from the stove.
Versatile Mountains Gray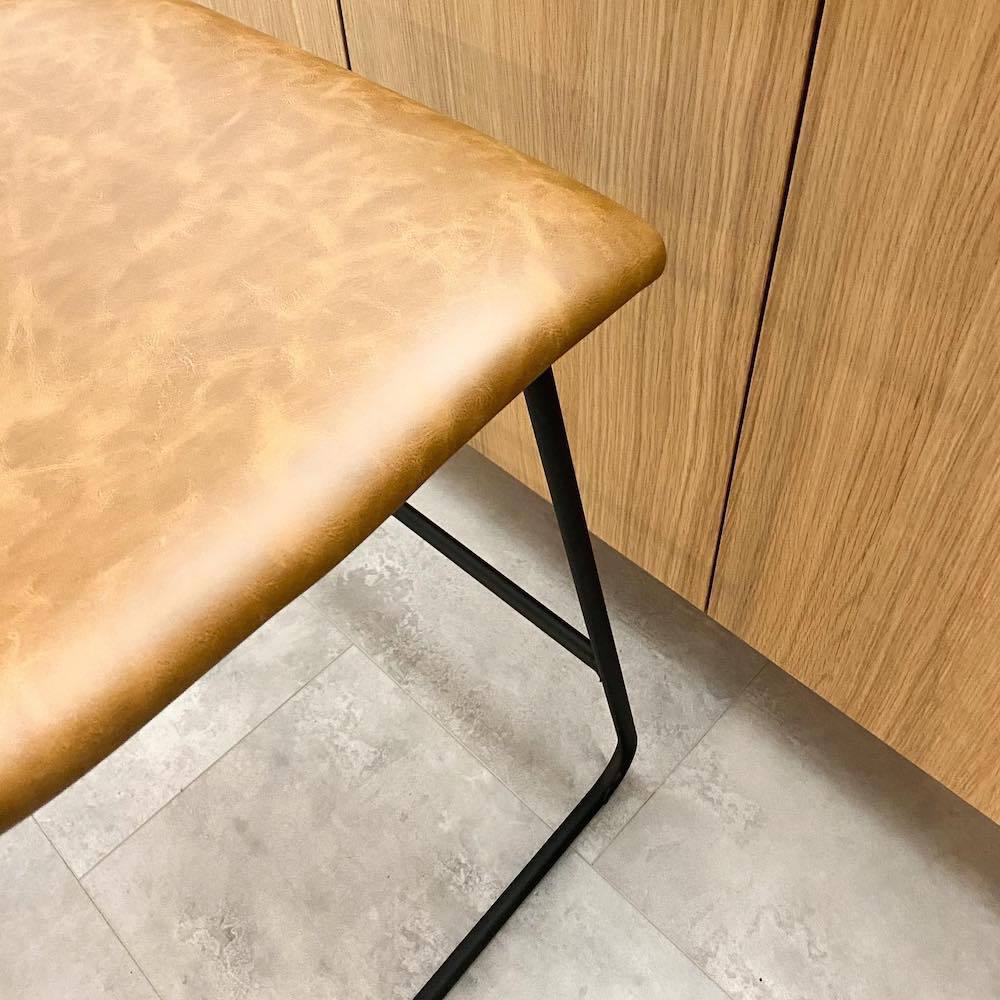 Photo Credit: @fruitlandfixer on Instragram
The stone-look of LVT Mountains Gray offers the appeal of travertine or limestone but in trendy hues of beige and gray. Unlike the sheet vinyl of old, this material mimics the texture of genuine stone with MSI's exclusive PietraTech™ finish, which features a rugged, concrete-like quality that is taking social media by storm.
Because of the mixture of warm and cool tones, this LVT works not only with white, black, or colored cabinetry but also with rich wood tones and luxe leather furnishings.
Modern Finely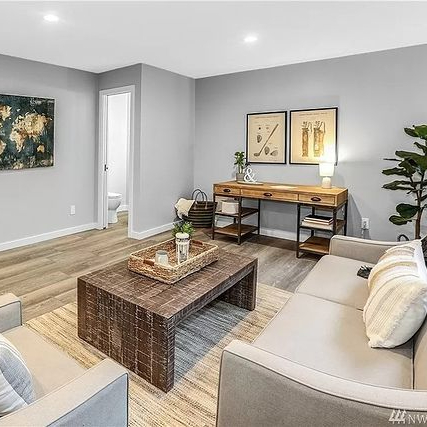 Photo Credit: @cfm_floors on Instagram
Warm, sandy hues dominated interior design in the early 2000s, but over the last few years, cool grays have become the interior neutral de rigueur. With that being said, it's all too easy to go overboard with gray walls and weathered wood flooring options, creating a palette that feels washed out and institutional.
Finely vinyl flooring offers an opportunity to warm up a trendy, gray space with beiges, greys, and browns that blend seamlessly with cooler tones but add a hint of much-needed warmth. When paired with similarly colored couches and darker wood accents, this makes for a soothing and sophisticated space that is far from spartan.
Luxuriant Barrell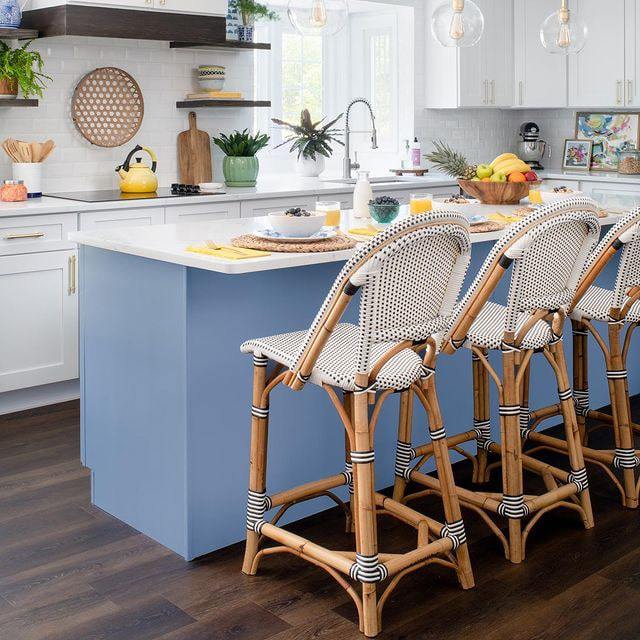 Photo Credit: @kate_decorates on Instagram
Even with all of the benefits of luxury vinyl flooring, you might naturally be concerned about dirt, grime, and wear and tear in high-traffic areas of the home. The simple solution is darker flooring, and Barrell fits the bill with rich, chocolatey tones that will hide the detritus of daily life in a busy home so you don't have to spend your whole day mopping.
Best of all, this elegant, wood-look flooring creates an eye-catching contrast with bright white cabinets and looks stunning next to an island in trendy blue. It grounds lighter room designs but works equally well with more masculine or traditional design styles.
Soothing Sandino

Photo Credit: @homeimpmarketing on Instagram
The color of this premium surface can best be described as raw cashew in color, with beigey browns and gentle graining. Sandino is ideal for a sophisticated, adult living space featuring cream walls, darker wood elements, and glass and metallic accents.
Even if you have kids and pets running amok, the impressive wear layer ensures an Instagram-worthy look for years.
Picking the Perfect Flooring for Your Home
With so many exceptional options to choose from, selecting the best flooring for your home improvement project can be overwhelming. To find some new inspiration, check out our latest social media mentions in the "Everlife on Instagram" section at the bottom of this page.
This is where MSI's flooring visualizer tools come in handy, allowing you to see how your flooring of choice will look in particular rooms (kitchen, bathroom, etc.) and how it will pair with your countertops, backsplash, and other materials.
If you're interested in learning more about MSI's expansive collection of luxury waterproof flooring, or you want to find a local dealer, simply contact us with questions or enjoy the convenience of our live chat feature.
Discover More About Waterproof Flooring From MSI
What Is The Best Luxury Vinyl Flooring For Bathrooms?
Get The Look And Warmth Of Wood With Waterproof Flooring
MSI Luxury Vinyl Flooring Product Overview
Waterproof And Pet-Friendly New Luxury Vinyl Flooring
Whitewash Vinyl Flooring Planks From MSI