How To Choose The Right Backsplash Tile For Your Quartz Countertop
May 13, 2021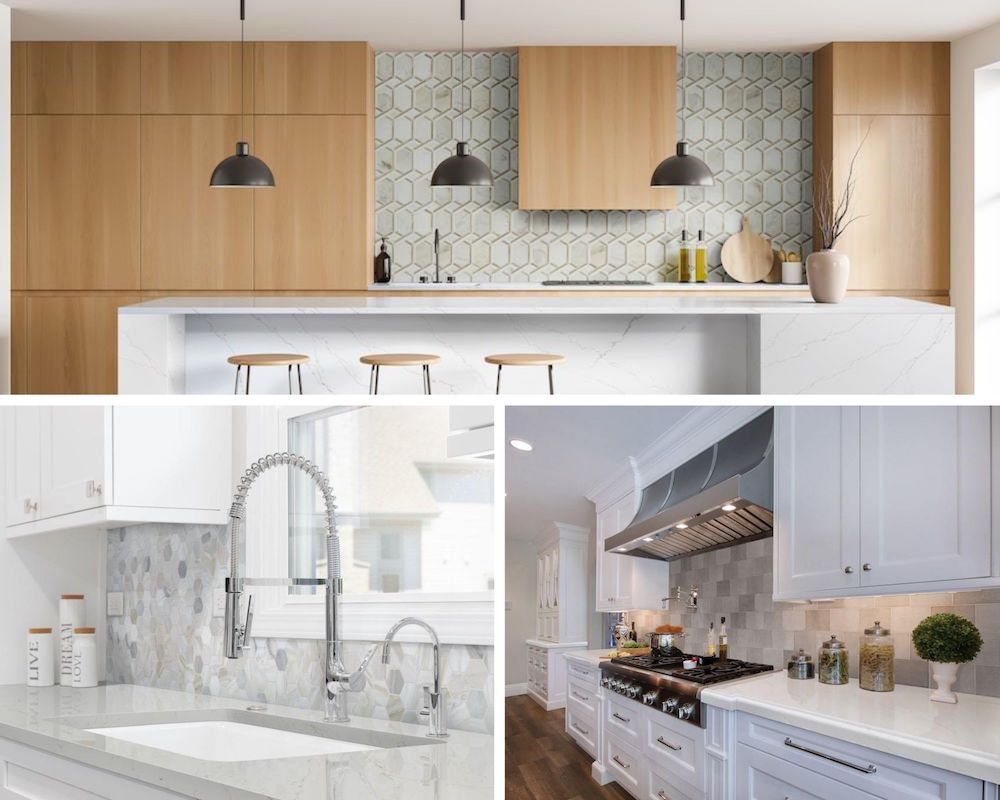 Once you've selected quartz as your kitchen or bathroom surface of choice, it's time to consider a coordinating backsplash to go with your new quartz countertop. Now, you may be absolutely ecstatic to select a backsplash, but it can get daunting with all of the stunning options available. It's an important decision to make, too, since it protects your walls from things like splashes, spills, grease, and other messes. Here are some helpful tips for choosing a backsplash tile that works well with your new quartz counter.
Choose Counters First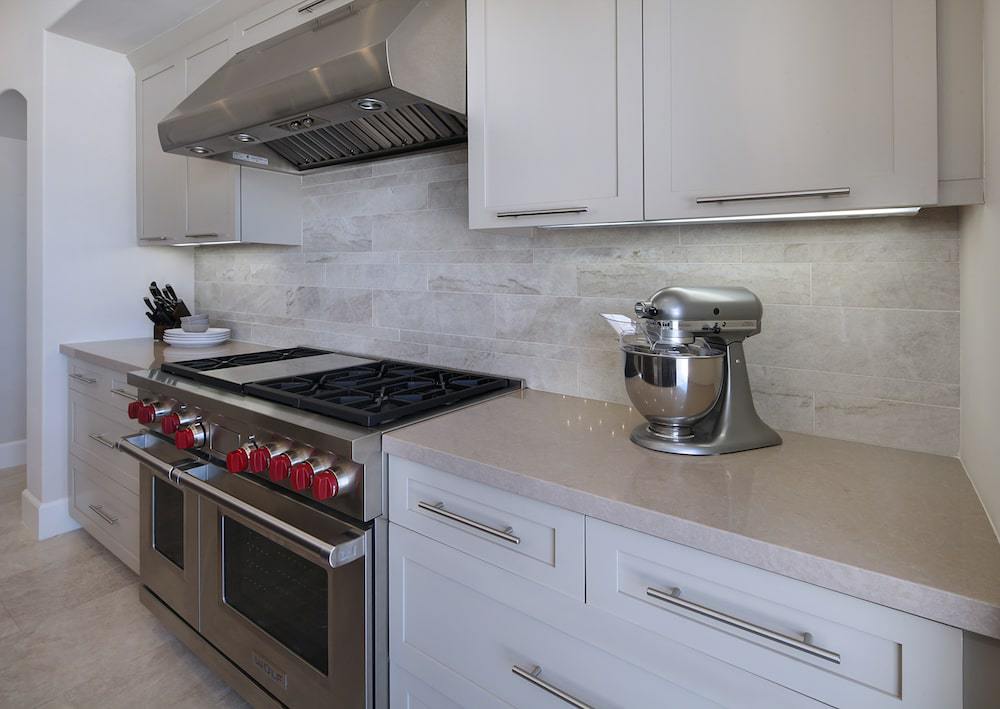 Cashmere Taj Mahal Quartz
When starting a kitchen or bathroom remodel or new build, you'll want to select your countertops first instead of the other way around. That's because they are typically one of the most expensive items in that space, create bigger visual impact, and are not so easily replaceable. You'll want to first narrow down the quartz countertop colors and patterns you love the most before perusing the endless backsplash options. If you have the quartz slab installed first, then you can play around with various backsplash idea options in your actual space.
Establish Your Budget
Your beautiful new quartz counters will take up a good portion of the budget, so be sure to set boundaries for how much you want to spend on your backsplash. Of course, you could continue your quartz countertops up the wall, but that may be out of the price range for some. So, decide how much tile you'll need by determining which areas will be covered. Having the backsplash run up to the kitchen cabinets or bathroom ceiling can make a difference in total cost.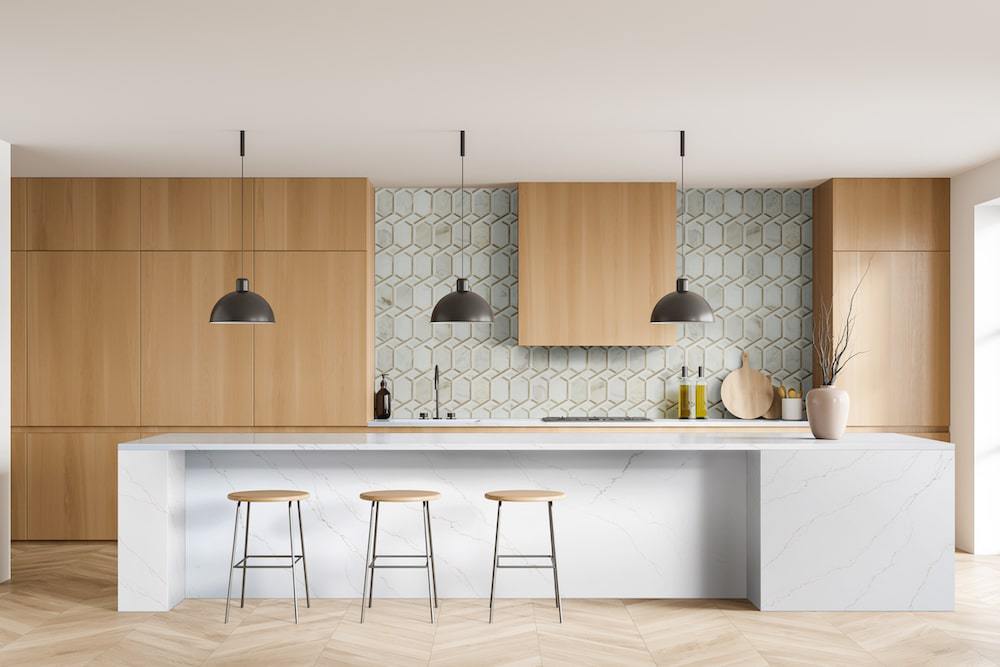 Calacatta Miraggio Gold Quartz
When you decide to only cover part of the wall, you may open up some room in the budget for higher-end materials like marble. Starting with a solid white quartz countertop means you can choose any pattern or material, such as these beautiful basketweave mosaic tiles. Since it's only installed up to the cabinetry and comes in mesh-backed sheets, it helps save money on materials and installation while still looking fabulous in this sophisticated, traditional space.
Fashion the Focal Point
Creating a focal point in a kitchen or bathroom helps draw the eye toward a spectacular piece or incredible view. If you have statement-making surfaces or backsplash designs installed, then make sure that only one feature of the two is the primary focus of the space. Having both plain and simple may be too boring, but both products with busy patterns or bold colors will be too overwhelming. You need to strike the right balance between the surface and tile materials.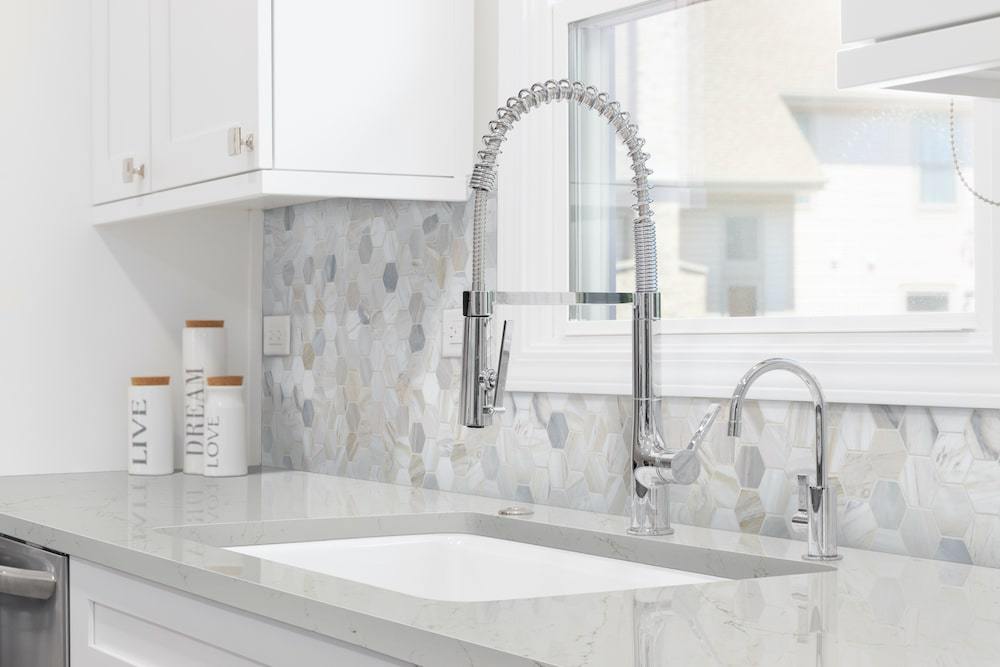 Calacatta Delios Quartz
However, if you're building around a center island, window, or stovetop in the kitchen or a bathtub, shower, vanity, or window in the bathroom, then you'll want to either have your counter or backsplash fade into the background or brighten up the design depending on how dark or light your focal point is.
It's clear that these homeowners love wood, and so the center island with its wood cabinetry and wooden coffered ceiling serve as quite the center of attention. However, the back wall certainly isn't boring even though it's light and neutral. The Midnight Corvo quartz is a nice gray color that blends in with the oversized range, while the lower white kitchen cabinets are given a bit more interest with the white textured upper cabinets and hood range. The herringbone patterned marble backsplash is the perfect white and gray color combination, but the pattern, while subtle, is another interesting design layer.
Make a Match
For a cohesive design, you'll want to match some of the details in your kitchen. Matching details like a color, finish, or edging will help bring it all together. Whether it's from an accent color or veining in the countertop, these hues will provide inspiration for your backsplash palette. It doesn't necessarily have to be a bold pop of color either. Drawing from the various whites or gray or gold veins contributes to a neutral kitchen design. When you have a polished or concrete finish, these kinds of decisions will provide direction for your backsplash. Especially with a polished quartz countertop, glass tile matches nicely because of the counters matching glossy look. And, if you have more ornate countertop edges, then take inspiration from that by choosing a tile with a similar shape.
In this stunning kitchen, the homeowners chose a luxurious Calacatta Laza marble look quartz and paired it with gray glass tiles in the classic subway shape. The color pulls from the veining pattern, while the material and finish matches that of the polished countertop.
Play with Pattern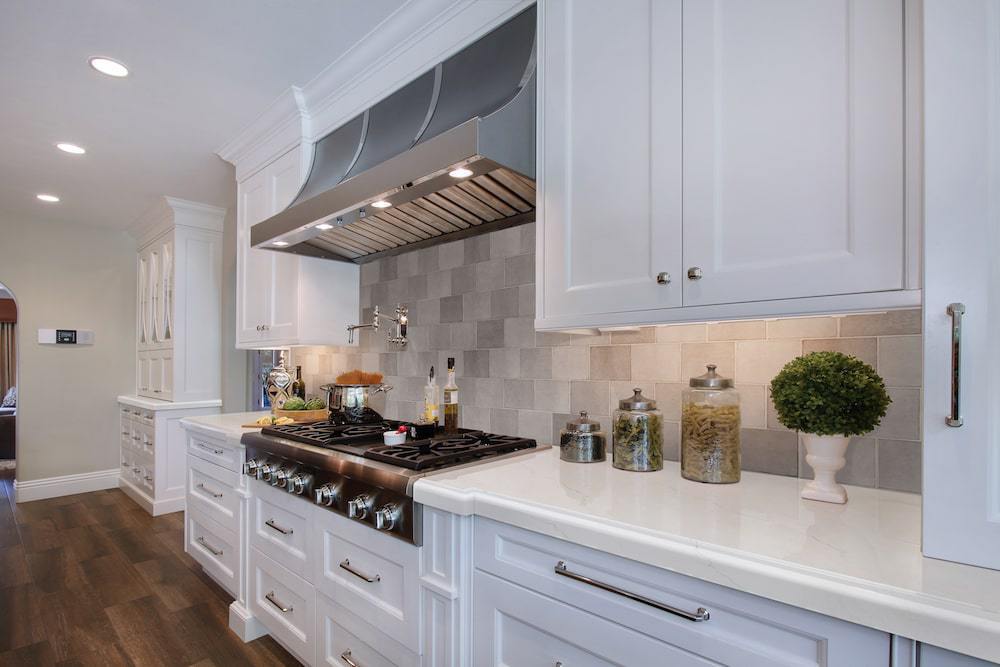 Calacatta Miraggio Quartz
If you tend to pick out clothes with pattern or just want a kitchen or bathroom that's as bold as your personality, then why not play with pattern in your backsplash! A lot of quartz comes in solid colors, so this is the perfect opportunity to select a lovely colored or neutral countertop and pair it with tile patterns that are the statement piece of the space.
Even if it's a white or black backsplash, it will bring a lot of character when it's in a bold pattern. This bathroom features a black, white, and tan color scheme, which are all neutral colors, but the backsplash brings all of those hues together in an eye-catching, encaustic-style floral pattern. The homeowners loved it so much that they carried it into the shower to get even more of that pretty pattern!
Choose the Right Backsplash
Interior designers especially know that a backsplash serves as more than just a beautiful design statement, whether it's a bold or subtle one, and there are endless styles to choose, from modern tile to traditional shapes. So if you're not sure which decision to make first, remember to start by picking out your quartz countertop to later make the backsplash selection even easier. Staying within budget, figuring out your focal point, matching a detail, and considering pattern will all help you choose the right backsplash tile for your quartz surface.
Need help deciding which backsplash goes best with your quartz counter? Chat with us online now, visit one of our many MSI showrooms nationwide, or find your nearest authorized MSI retailer to view your choices.
READ MORE ABOUT MSI BACKSPLASH TILE
Geometric Pattern Backsplash Tiles
How Much Wall Tile Do I Need? A Guide To DIY Backsplashes
How To Clean Stubborn Grime From Your Kitchen Backsplash