Popular
Video: New Bathroom Surfaces Tool
September 23, 2017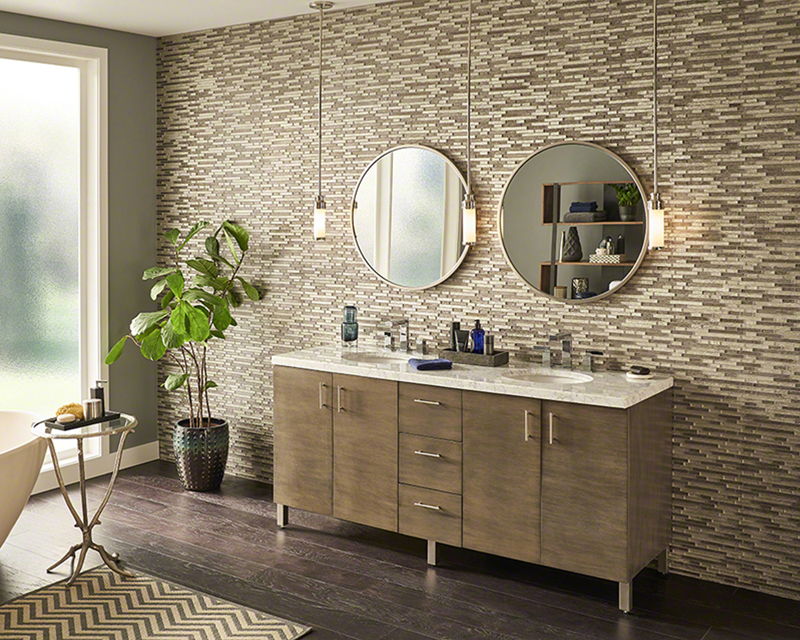 We know a couple who for years were so self-conscious about their outdated home that they stopped inviting friends over (their dinner parties were once the talk of the neighborhood). They had the budget, but something always derailed their plans to make the updates they wanted. It wasn't until an opportunity came along—a dream job for her in California—that it became a priority. Unfortunately, it was a buyer's market.
Since protecting their investment was non-negotiable, their kitchen and bathrooms had to be remodeled before listing their home. Despite an ambitious timeline and the stress of the family's 6-month bi-coastal lifestyle, everything eventually fell into place. Clearly, not all home improvements are a mad dash. For some, knocking down walls, expressing their personality, and bringing their vision to life is an every-other-weekend adventure.
Tools to Help You Choose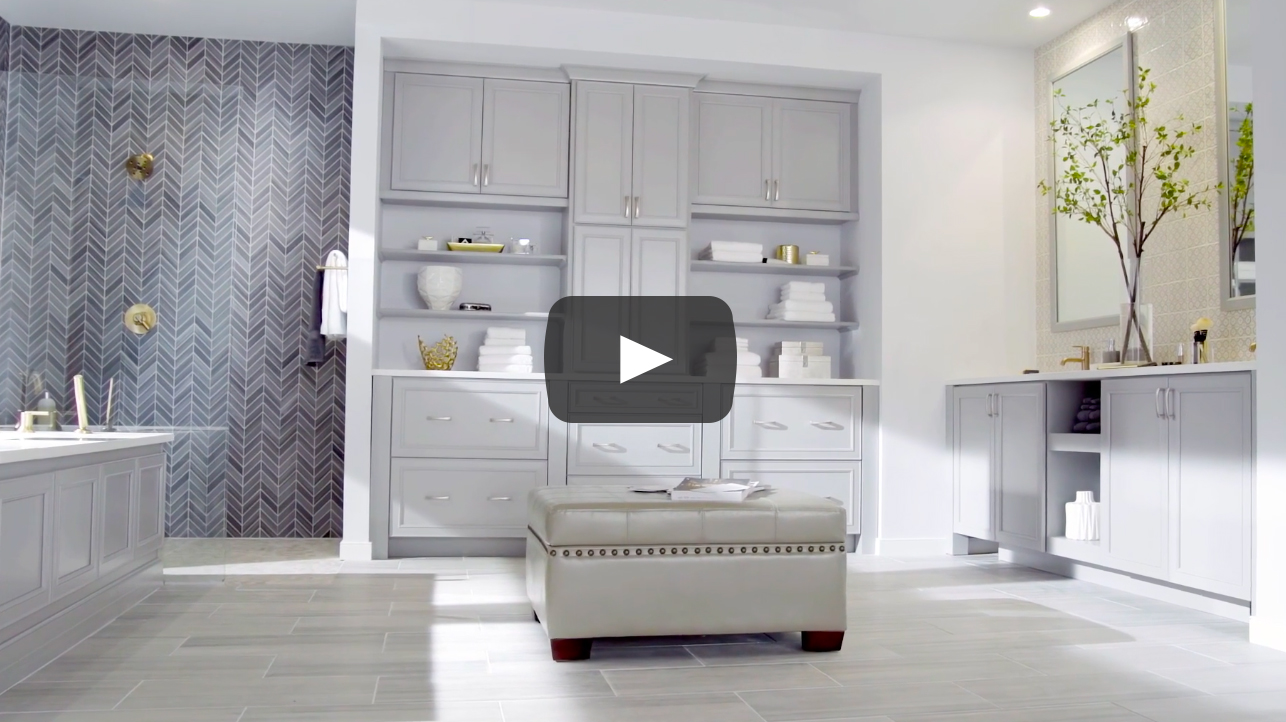 Play Bathroom Surfaces Selection Video
A big assortment of surfaces – no matter how pretty to look at — can be daunting – especially if you haven't zoomed in on the style you're after. Unsure of whether your design personality is classic and elegant, down-to-earth and practical, high-drama and glam, or straight-up modern?
We've created a Bathroom Surfaces Selection Video to help you pinpoint the looks you love and to simplify the selection process. It features breakaway trends, design tips, maintenance advice, and a bevy of drop-dead gorgeous bathroom ideas to inspire you. (Oh, and if you missed our Kitchen Surface Selection Video, it's worth a watch too.)
Around-the-Clock Inspiration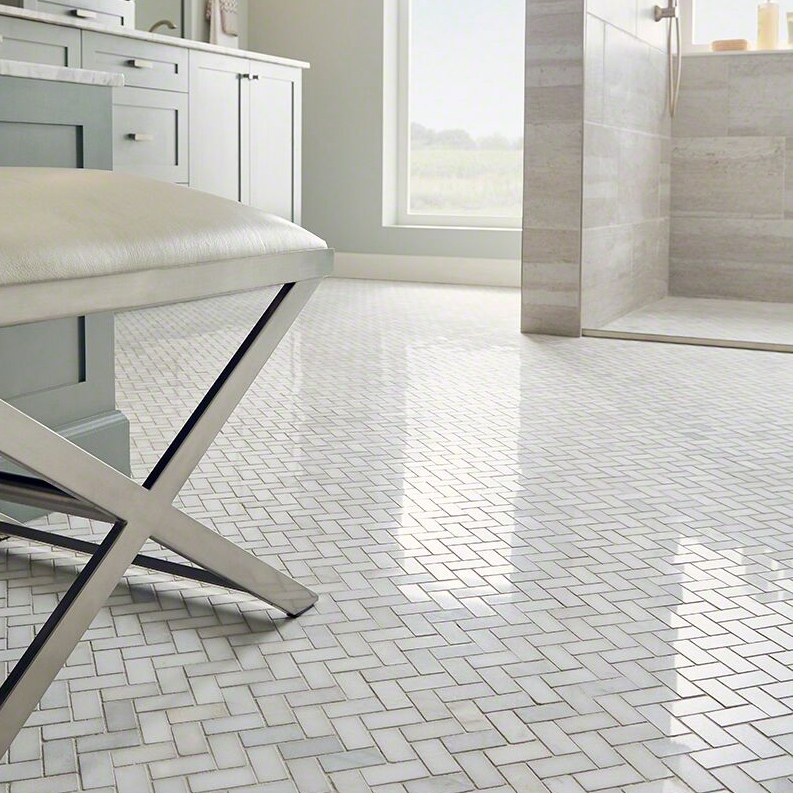 The luxe look of polished marble on the floor makes our heart happy – especially when it's Grecian White Herringbone Pattern.
Whether you're a decorating newbie or you're obsessed with all things trending on Houzz, Pinterest, and HGTV (hello wood look tile, shiplap, white marble look quartz, and subway tile), there's never been a better time to access around-the-clock inspiration for your dream bath remodel.
The high-style selection of international surfaces we launch on the regular? Our design and product teams curate every floor, wall/backsplash, and countertop collection with your remodel in mind.
Is the look current? How durable is the material? What's the maintenance like? How much volume do we carry to ensure it's budget-friendly? Rest assured, if it's in our inventory our experts have put it through its paces.
Imagine This. Imagine That.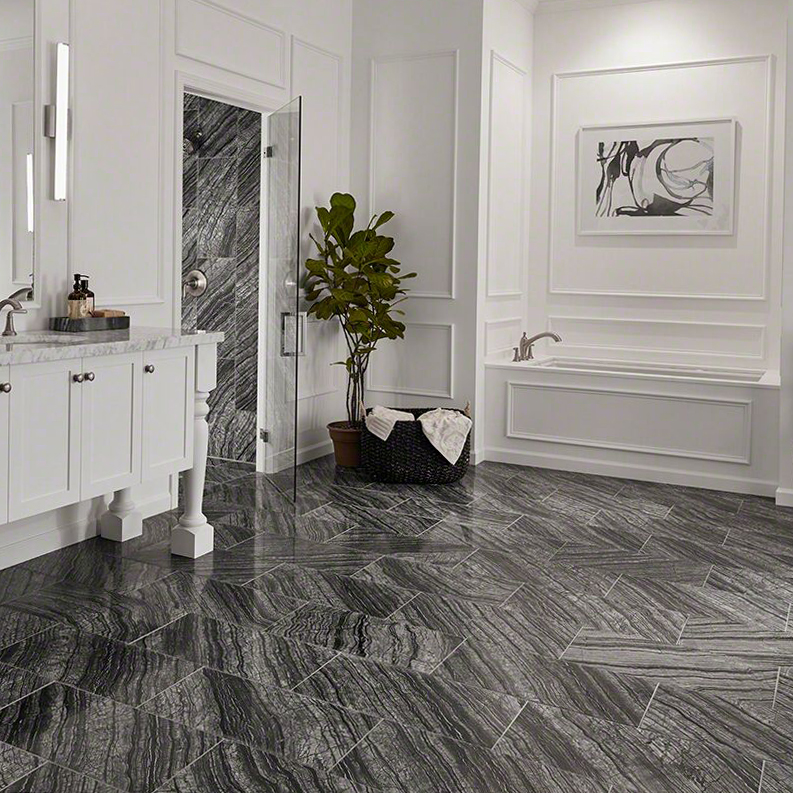 Black Oak Marble tile on the floor and shower give this high-contrast black and white master bath serious design clout.
Another tool we highly recommend is our Bathroom Visualizer. Place the faves on your shortlist on virtual trial by mixing countertops, flooring, and wall/backsplash tile with different cabinet choices. It's a fun (and slightly addictive) way of testing the styles you've narrowed down. Still unsure? Order samples. There's nothing like the clarity of an in-home comparison to bring you closer to achieving the bathroom of your dreams.
For more bathroom remodel ideas, take a peek at our Top 5 Design Trends and our Pinterest board.