Which Cleansers Are Safe To Use On Inkjet Printed Backsplash Tile?
November 07, 2018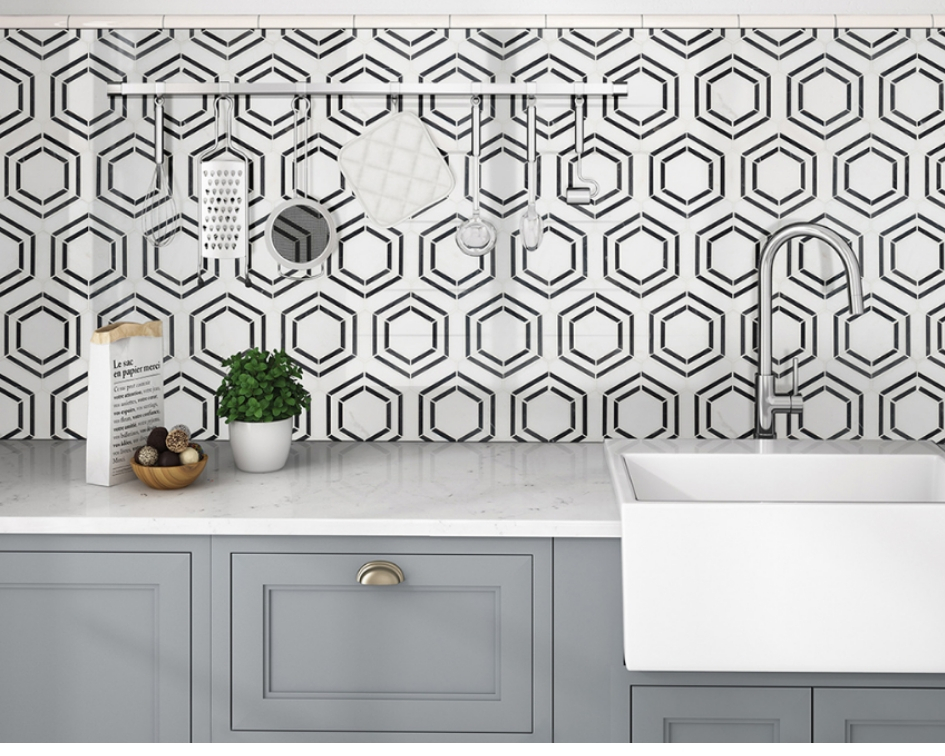 The introduction of inkjet printing was a total game-changer for porcelain and glass tile. It allows manufacturers to authentically reproduce nearly any surface material — including marble, wood, brick, and even textiles. It's a way to enjoy the best of both worlds, because you can create the look you want for your backsplash tile without worrying about labor-intensive upkeep.
With the intricate patterns created with inkjet technology, it's understandable that homeowners are hesitant to use just any cleanser. The concern, of course, is that harsh chemicals or abrasives could damage the tile. However, its ease of care is one of the reasons that inkjet-printed backsplash is so popular. Even using glass tile for flooring is a current trend. Despite its beautiful coloration, cleaning it is no different than cleaning most other glass or porcelain wall tile on the market.
There are two basic types of inkjet-printed tile: glass and porcelain.
Back-Printed Tile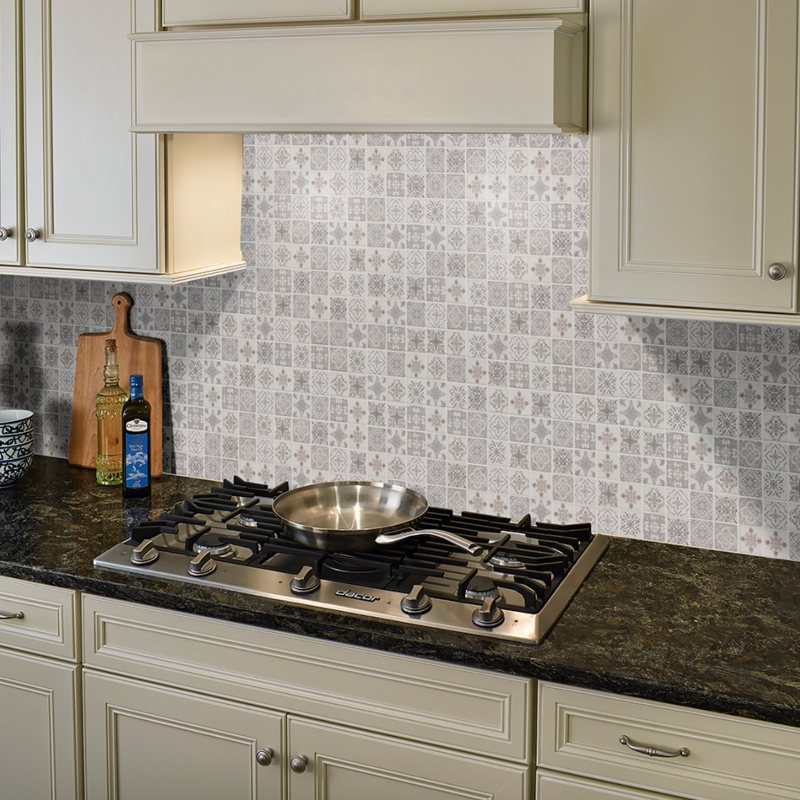 Featured: Anya Blanco 2x2x6MM Ceramic Tiles
The manufacture of most glass inkjet-printed tile involves printing the underside of the glass to create any desired effect, such as mottled natural stone or crystalline iridescent surfaces reminiscent of mother-of-pearl. This creates a glistening 3D effect that is reflective and elegant.
Surface-Printed Tile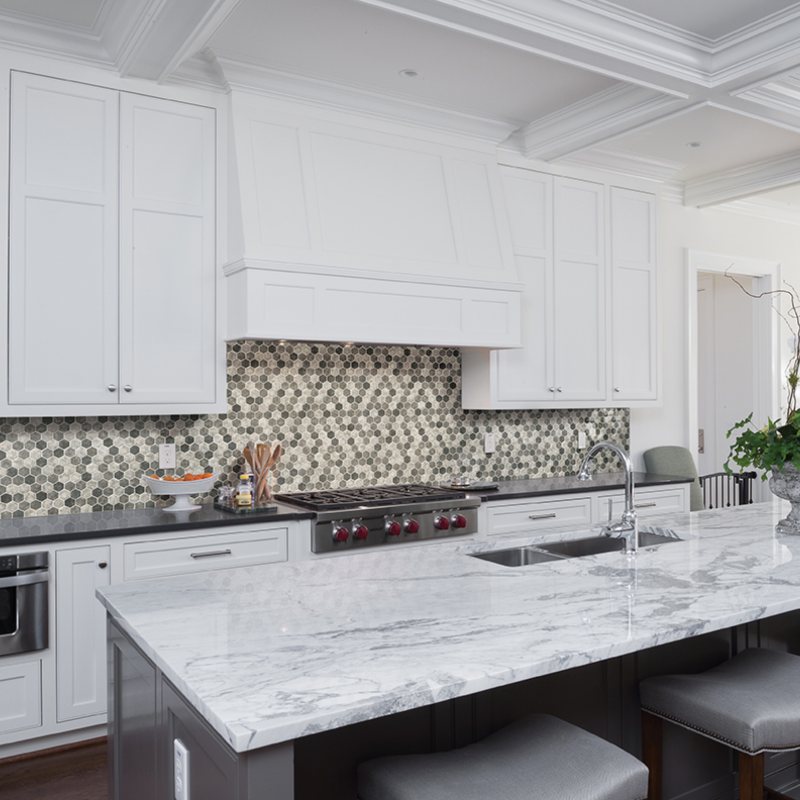 Featured: Urban Tapestry Hexagon 6MM Glass Mosaic Tiles
Porcelain and ceramic tile, as well as some types of glass tile, are printed on the surface and then glazed for added protection and finish. Therefore, maintaining inkjet printed backsplash tile is similar to caring for any type of glazed tile. It's extremely durable, resistant to chipping, scratching, and staining.
So, how do you clean inkjet-printed tile? Regardless of the tile material, make sure your cleansers are non-abrasive. The simplest cleanser for backsplash tile is a spray bottle with equal parts vinegar and water. Spray on the tile, leave for about 10 minutes, and wipe off. You could also use a mild cleanser such as dish soap.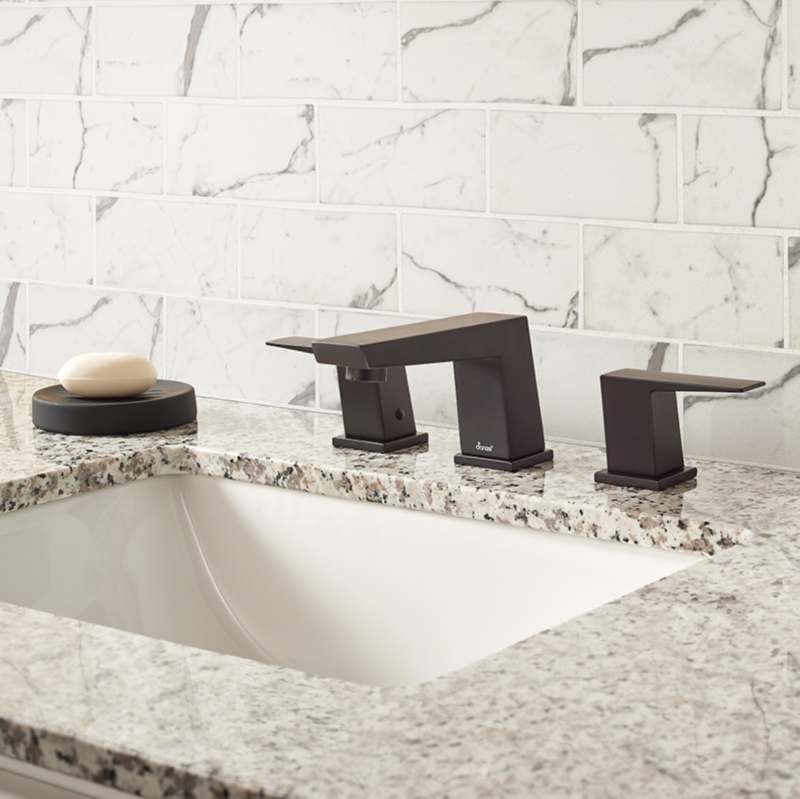 Featured: Statuario Celano Hexagon 6MM Glass Tiles
For more stubborn stains, such as those caused by hard water or grease, rub the tiles with a soft cloth or brush, rinse, and wipe dry. If more cleaning is needed, you can make a paste with baking soda and water, then apply vinegar. Wait until it finishes bubbling, then rinse and wipe dry.
Toothpaste is another common cleanser used to remove dirt and stains from tile. Although it is abrasive, it isn't likely to cause damage. To be safe, however, use the gel type instead of opaque paste.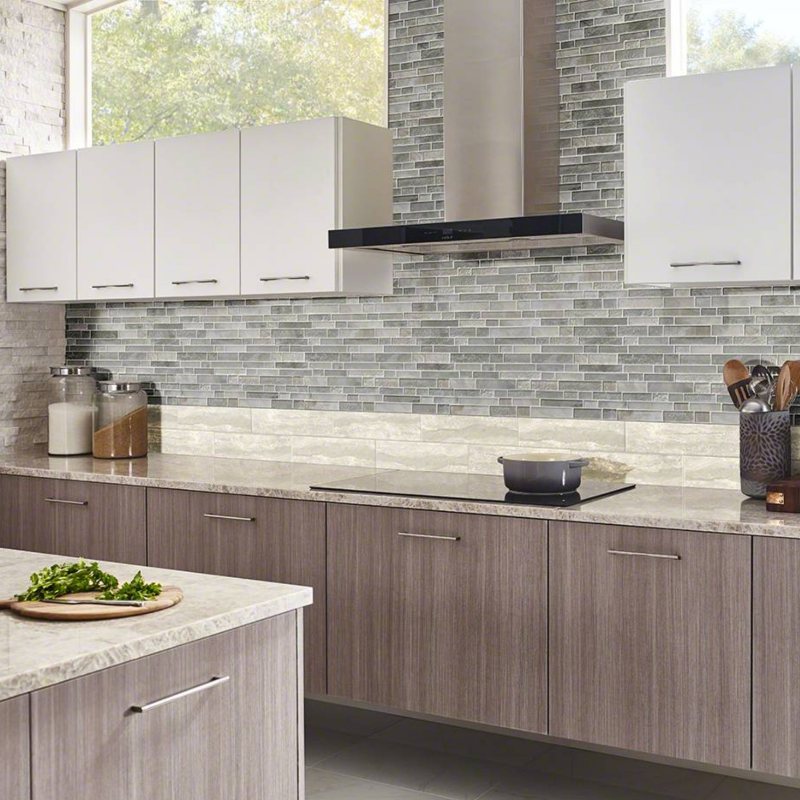 Featured: Savoy Interlocking Pattern 8MM Glass Tiles
One of the reasons inkjet-printed backsplash tile has become popular is its easy care. Although it closely replicates other coveted surface materials such as natural stone or wood grain, it's much easier to maintain and more resistant to stains and damage. Therefore, while you should make sure to clean it safely using mild, non-abrasive cleansers, you'll find the process simple and quick.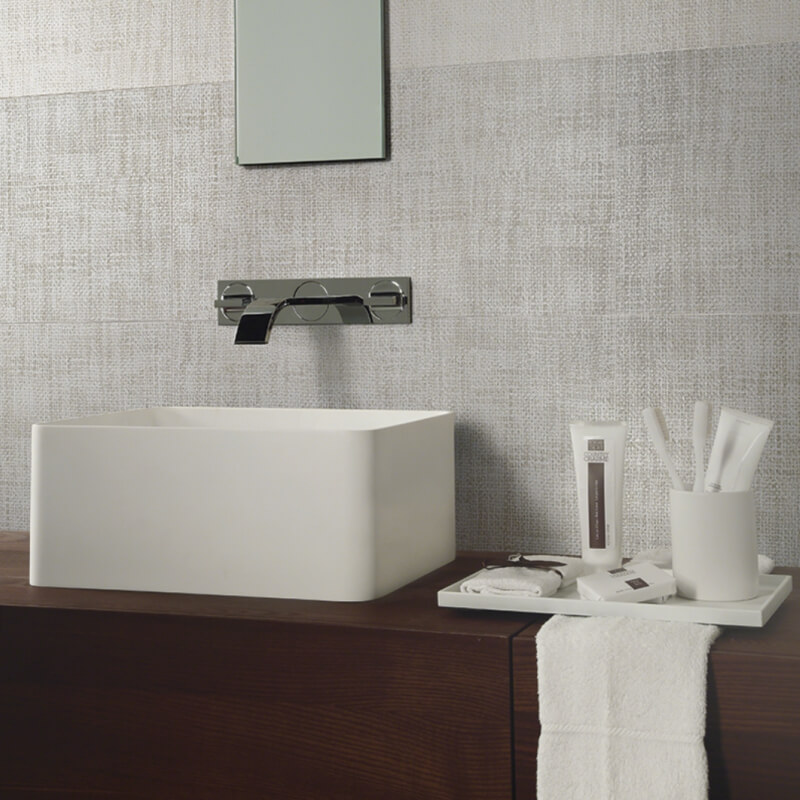 Featured: Tektile Crosshatch Gray Porcelain Tile
Be sure to visit MSI's web gallery to browse all of the inkjet-printed backsplash designs available in sparkling glass and durable porcelain. You'll be amazed how difficult it is to tell apart from the real thing, and how versatile printed kitchen backsplash tile can be.
More Cleaning Tips
How To Clean Your Luxury Vinyl Flooring To Keep It Looking New
The Best Way To Clean Stains From Porcelain Tile Flooring
Tips From The Trade: How To Easily Seal And Clean Travertine Tile
Tips From The Trade Tips For Cleaning And Maintaining Wood Look Floor Tile
Mosaic Monday: How to Clean and Maintain Glass Mosaic Tile
READ MORE ABOUT MSI BACKSPLASH TILE
Unique 3d Backsplash Tiles For Kitchen And Bath
Update Your Kitchen Or Bath With An Affordable Ceramic Tile Backsplash
Visualize Luxury Vinyl Planks, Backsplash Tiles, And More With Our Bathroom Visualizer