Current Obsessions: Classic Bathroom Style
December 31, 2016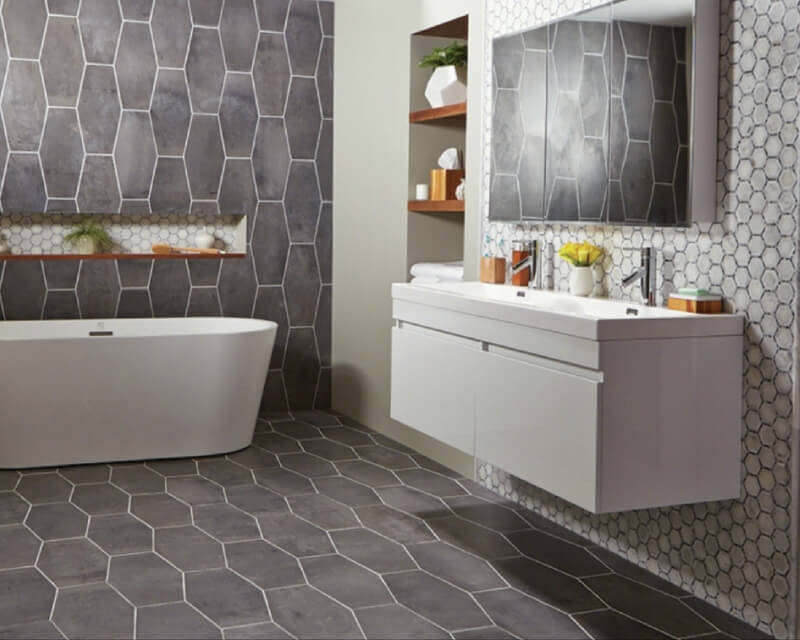 Traditional materials, including subway tile and marble tile, are now being used to generate a new twist on classic bathroom styling. A blend of natural stone, porcelain or ceramic tiles, and quartz creates an updated look in a timeless design. This new classic design style is perfect for transitional, contemporary, and modern homes where an elegant and luxurious bathroom retreat is desired.
Homeowners and homebuyers continue to choose materials that have a timeless quality. The idea is to select materials that create a backdrop that can be quickly updated with new accessories and new paint colors, without changing out countertops, backsplash tiles, and floor tiles. Choosing classic materials for bathrooms and kitchens is a wise investment that will stand the test of time.
So let's examine the top 3 traditional materials in today's bathroom designs, and explore modern interpretations of classic looks that are anything but boring or plain.
Subway Tiles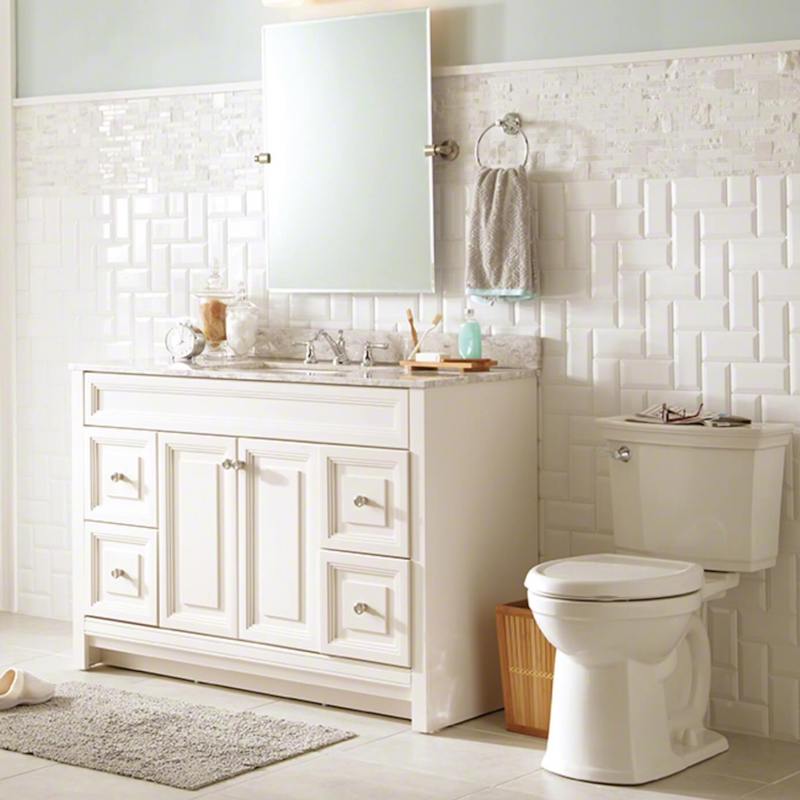 Featured: White Glossy 3x6 Subway Tiles
Polished glossy white subway tiles are quintessentially classic and timeless. In this bright and airy transitional bathroom, the non-traditional installation design of White Glossy 3x6 Subway Tiles brings an unexpected texture and character to the space, making this white bathroom warm rather than sterile. The choice of the mosaic border, the classic vanity, and the simple white floor tiles make this bathroom an instant classic that will be fresh for decades to come.
White Bathrooms
Flipping through interior design magazines, it is clear that white bathrooms and kitchens are in high demand. Fresh, clean, durable, and bright, white materials make spaces appear more expansive and have an air of cleanliness. In this spa-like retreat, white walls, cabinetry, fixtures, and the expansive Stellar White Quartz countertop contrast beautifully with the wood grain on the floor. Here, the designer chose to run the grain of the wood in a continuous pattern right up the bathtub surround, creating an inviting space that draws your eye forward to the view outside. Again, this bathroom exudes a timeless character with its mixture of classic and contemporary styles.
Hexagon Tiles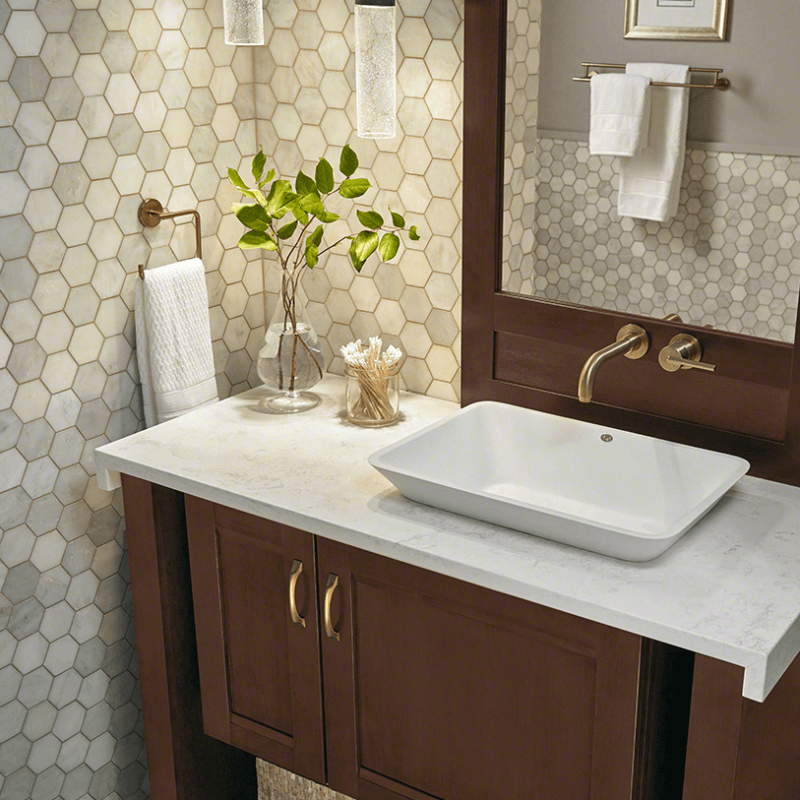 Featured: Greecian White Hexagon Marble Tile
What tile is more classic and timeless than white and gray marble? For thousands of years, natural marble has been the premiere choice of architects, builders, designers, and homeowners, so chances are this is a trend that is here to stay. Creative shapes, as seen in this polished Greecian White Hexagon Marble Tile, are a perfect design choice. Here, the natural tones and striations of the marble add the character desired to balance a more contemporary vanity and fixtures. To update this bathroom in the future, swapping out the vanity is all that will be required.
The selection of materials is always the toughest part of any design project. In bathrooms, lighter colored materials that are easy to clean and maintain, durable, and of course beautiful, are a perfect choice. For the best return on your investment, choose wall tiles, floor tiles, and countertop materials that have a classic and timeless nature. To define your new contemporary classic style, combine traditional materials with more contemporary and modern vanities, fixtures, and accessories to create your perfect bathroom retreat.