Translucent Beauty – The Art Of Glass Mosaics
September 25, 2013
One of the easiest and most effective ways to elevate your space is with the application glass mosaics. Mosaics are used for backsplashes above sinks and ranges as well as bathrooms, showers, and fireplaces for design statements or accents.
Mosaics have been a part of interior design before even the concept of "interior design" came to fruition. For thousands of years, man has placed pebbles, pieces of terracotta, and later pieces of glass closely together to create patterns and decoration to enrich his environment. In primitive times, mosaics were used to convey messages or mark special places. Sometimes ancient mosaics were unstructured displays, meant to showcase the material itself, and other times they were arranged for artistic expression in spirals and other geometric patterns.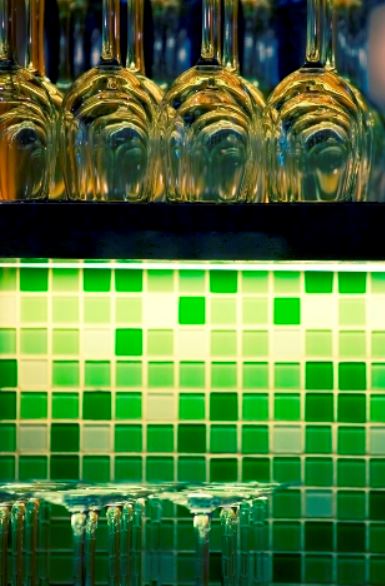 Today, mosaics are largely a decorative way to bring permanent artwork to the home while giving a nod to one of the oldest art forms. The beauty of today's mosaics manifest in two ways: material and installation technique. Though a single glass
mosaic tile
is stunning in itself as it reflects and captures light, it is all the more striking when paired with the right complementary and contrasting colors and when arranged in a pleasing pattern.
Fortunately, creating a beautiful backsplash in your home does not mean you need to be an artist yourself, as mosaics are now available in pre-arranged displays that take the guesswork out of executing a great design. Fossil Canyon Crackle Glass and Treasure Trail Glass Mosaics are perfect examples – design professionals have already chosen the shades that work best together to construct a striking palette.
Likewise, Brown Blend and Pebble Beach glass mosaics are an example of how we can play with size and shape of the mosaic's glass pieces in a seemingly random pattern that would be much harder to accomplish from scratch.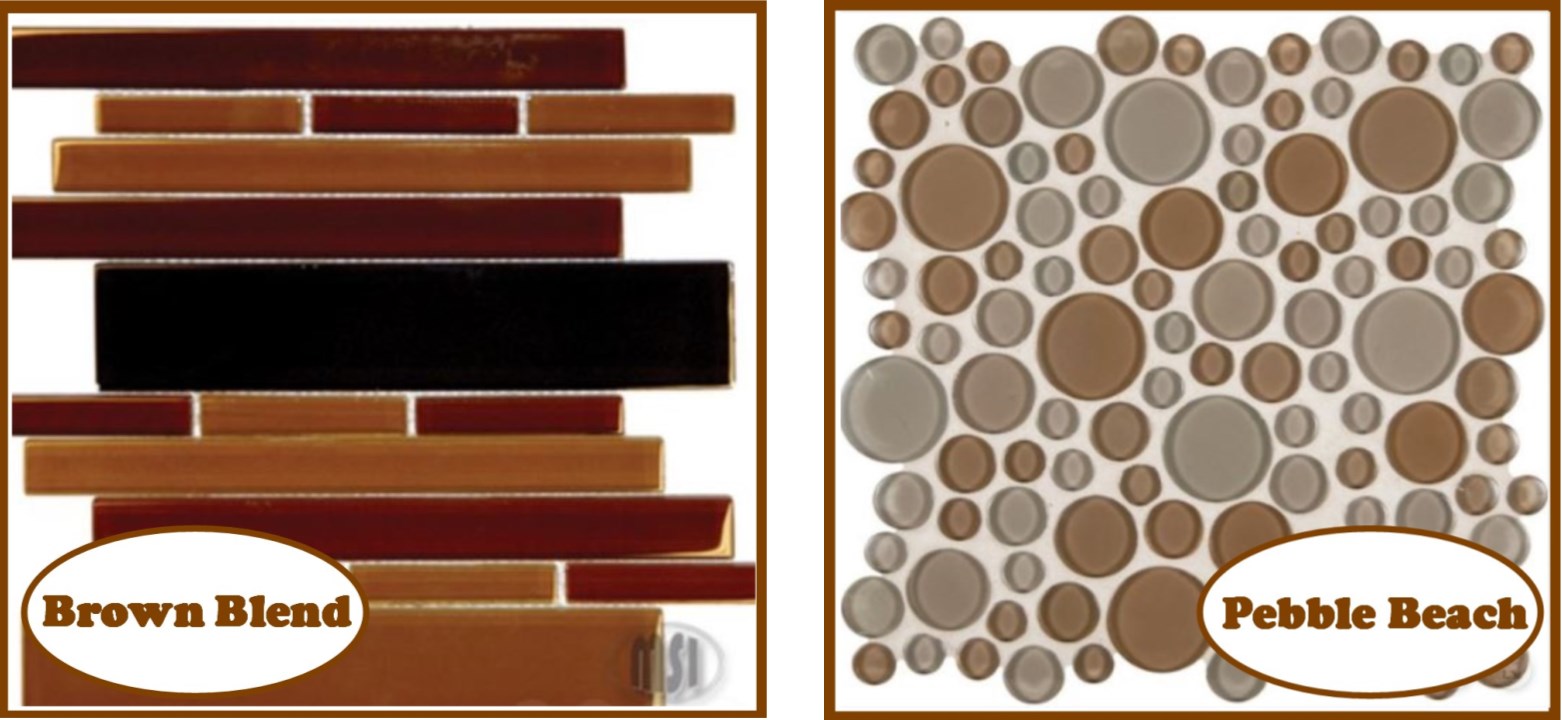 Mosaics are available in hundreds of colors, patterns and sizes, which makes it easier than ever to completely change the look of a room. Mosaics are literally tiny pieces of artwork that can create dramatic themes (think Ice Floe Blend Interlocking in an ultra-modern, chic kitchen or Ayres Blend Glass Mosaics for a rustic or urban look). What's more, mosaics are a relatively inexpensive investment in artwork that will also improve the value of a home.
MSI has been bringing premium surfaces to residential and commercial since 1975 and carries a comprehensive line of wall tiles and mosaics including glass, metal, porcelain, and stone mosaics. The line also includes moldings, borders, & sheets in various sizes and finishes. Visit the MSI Kitchen Visualizer today to explore many of the mosaics available for your next project.