The Cost Of Maintaining Your Marble Countertops
February 20, 2017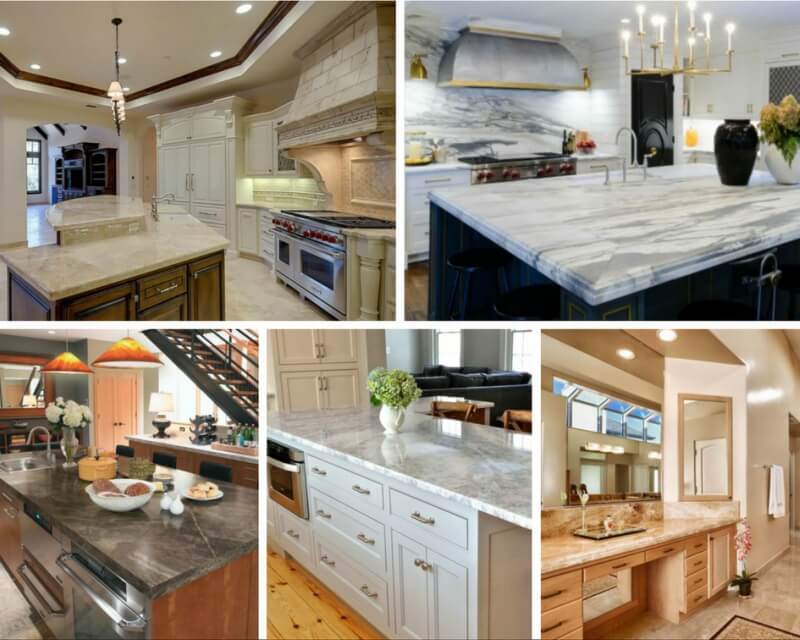 Despite the high-quality lookalikes and alternatives, there's nothing like marble for the surfaces inside your home. If you agree, and you've been dreaming of including marble countertops into your plans, perhaps you've heard that it's finicky, difficult, and expensive to care for.
While it's true that marble does come with a set of precautions and care instructions, it's not so fragile that it belongs only in show homes – it belongs in yours, with all the normal, day-to-day living you'll enjoy with your family.
How much should you set aside in your budget for stone care and maintenance? You'll be surprised at how little it really costs for your marble's daily care.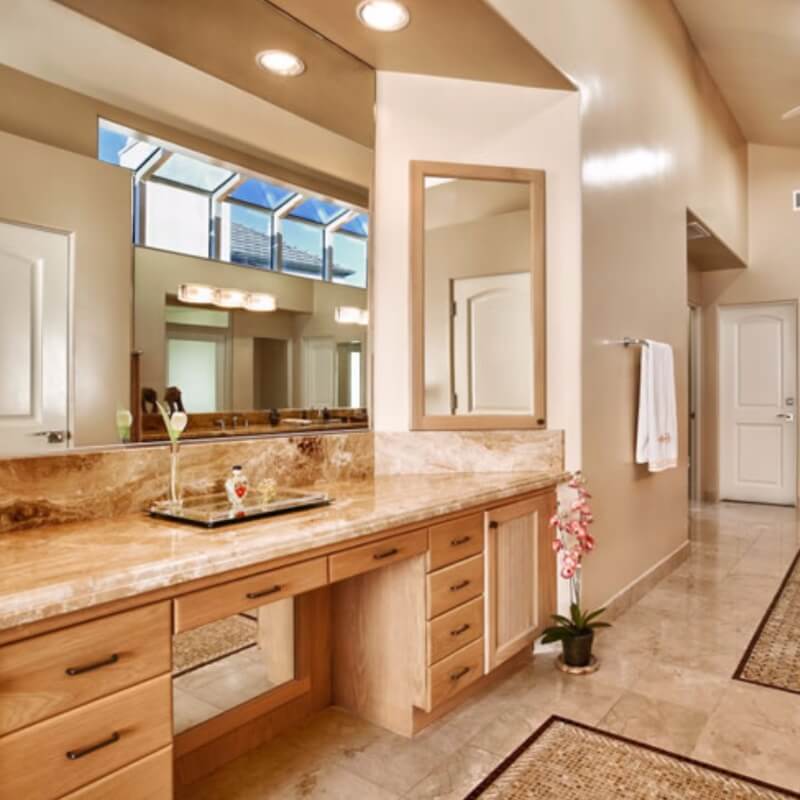 Featured: Breccia Oniciata Marble
Mild dishwashing liquid will set you back about $5, or less if you get it on sale with a coupon. Yes, you can use the same soap you use for washing your dishes. Make sure it contains no abrasives, bleach, lemon juice, or other acidic ingredients.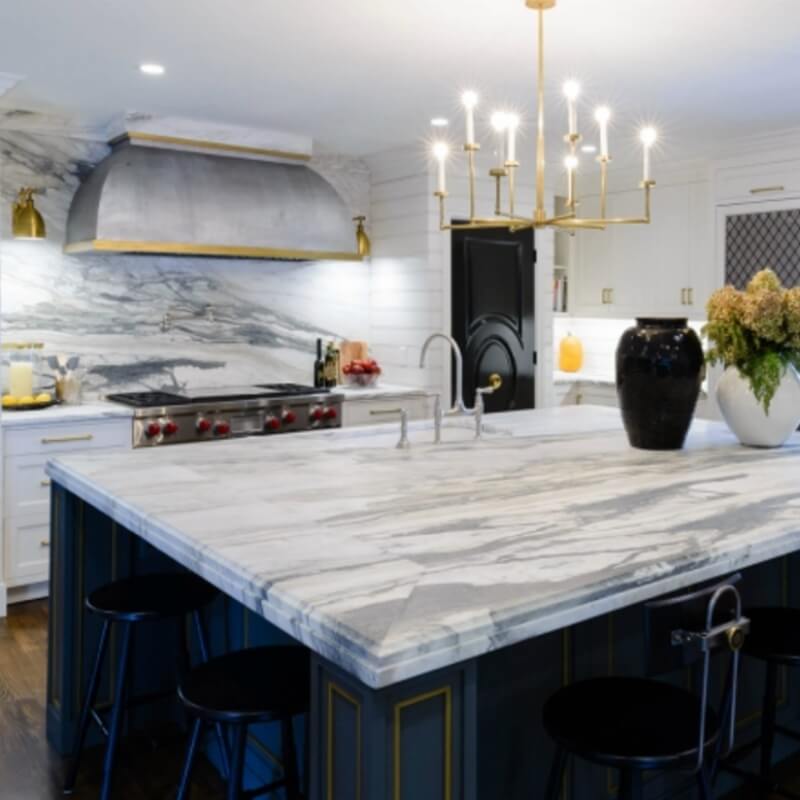 Featured: Calacatta Black Marble (Photo Credit: Houzz)
The best, simplest way to clean your marble countertops is to mix about a tablespoon of dish soap with water in a spray bottle – available at your grocery for about $3. Swirl gently to mix. This solution will last you for weeks, depending on how much marble you need to clean, and how often.
You'll also need four to six absorbent, non-abrasive towels. Soft kitchen towels will do, as will hand towels for the bath. This is a $10 investment that will last for years.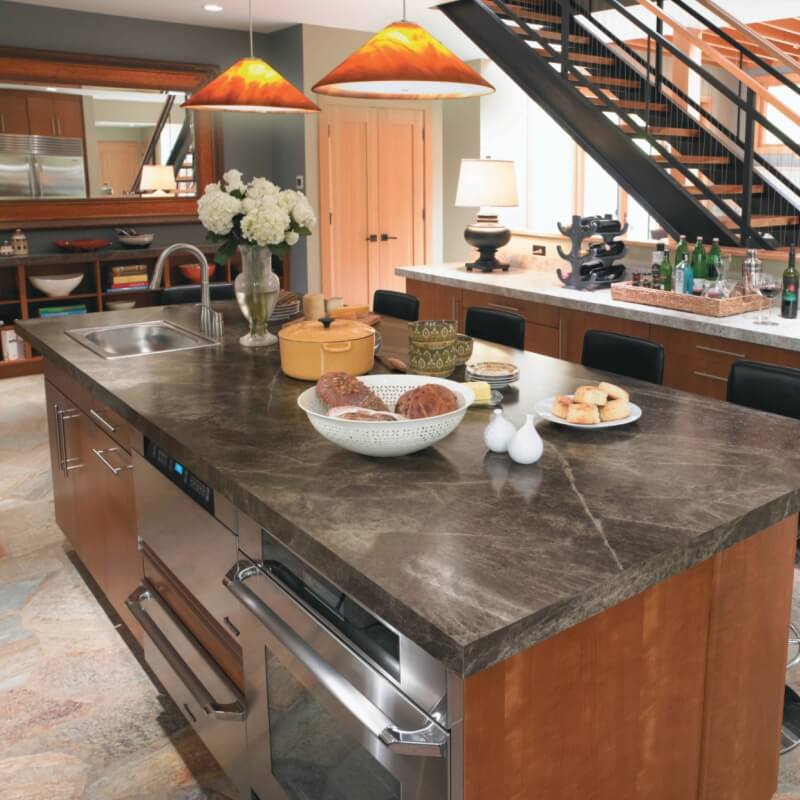 Featured: Sequoia Brown Marble (Photo Credit: Houzz)
Optional Purchases
Along with cleaning supplies, there are a few other purchases that will ease your marble maintenance.
• Decorative Trays: The best way to keep stone countertops clean is to avoid getting it dirty in the first place. Spend $5-25, depending on your taste, to purchase a decorative tray on the bathroom counter to store your cosmetics, bottles, and soaps instead of placing them directly on the marble. The same goes for kitchen counters, particularly if you are cooking with acidic ingredients such as vinegar or tomato sauce. Trays can also catch drips and prevent scratches.
• Cutting Boards: Chances are you already have a cutting board or two; if not, a basic wooden model costs about $5-10. It goes without saying, you should avoid chopping or otherwise preparing food directly on marble countertops.
• Silicone Baking Mats: If you bake pies, cookies, biscuits or other foods that require a rolling pin, you'll appreciate a $15-20 silicone baking mat. It keeps your dough off the counter, so all you'll need to do later is brush off a few stray bits of flour.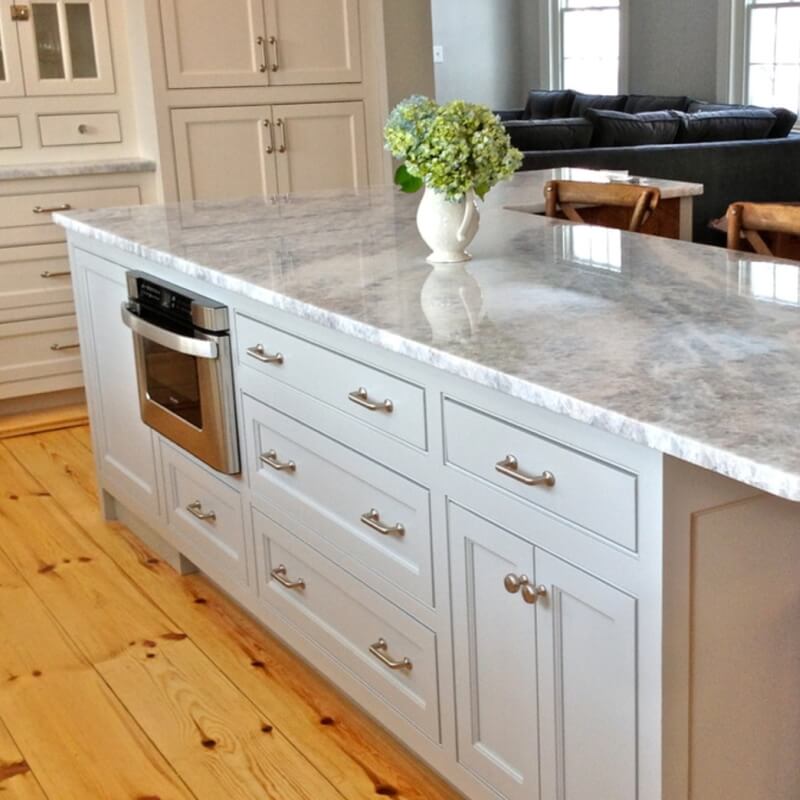 Featured: (Photo Credit: Houzz)
Sealing Your Countertops
Perhaps the biggest investment in marble care is the sealer. You'll want to apply sealer at least once a year, or perhaps twice a year if you have light-colored countertops such as MSI's Crema Cappuccino Marble, or are concerned about heavy usage. Many different products are on the market, at an average price of about $35 per quart, which treats up to 1,000 square feet.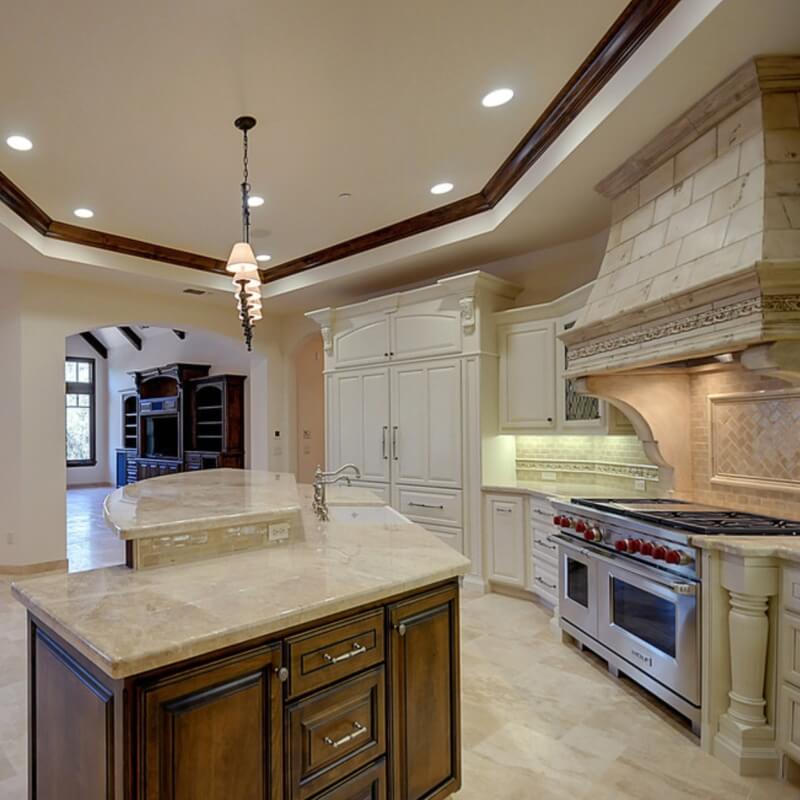 Featured: Crema Cappuccino Marble (Photo Credit: Houzz)
It's a lot simpler, and more inexpensive, to maintain even the finest Italian marble countertops than many people believe. You'll find that the additional steps, and minor purchases, soon become an afterthought compared to the beauty and value that marble countertops add to your home.