Current Obsessions: The Guide To Picking Your Perfect Quartz Countertop Edge
March 13, 2018
When it comes to quartz countertops, what you see in the sample is what you get. Unlike granite, where each slab is unique, quartz slabs are uniform. Every slab of, say Midnight Majesty, looks alike, which takes the guesswork out of choosing the perfect countertop for your family.
How, then, do you make quartz countertops your very own? Edging, that's how.
Countertop edges can be simple and contemporary, ornate and classical, or somewhere in between. Edges, in a way, are your personal stamp on quartz, a way to make a uniform slab look special and unique.
Take a look at our Countertop Edge Visualizer tool to see different edge designs and imagine which quartz colors and edge would look best in your home!
Take it Eased-y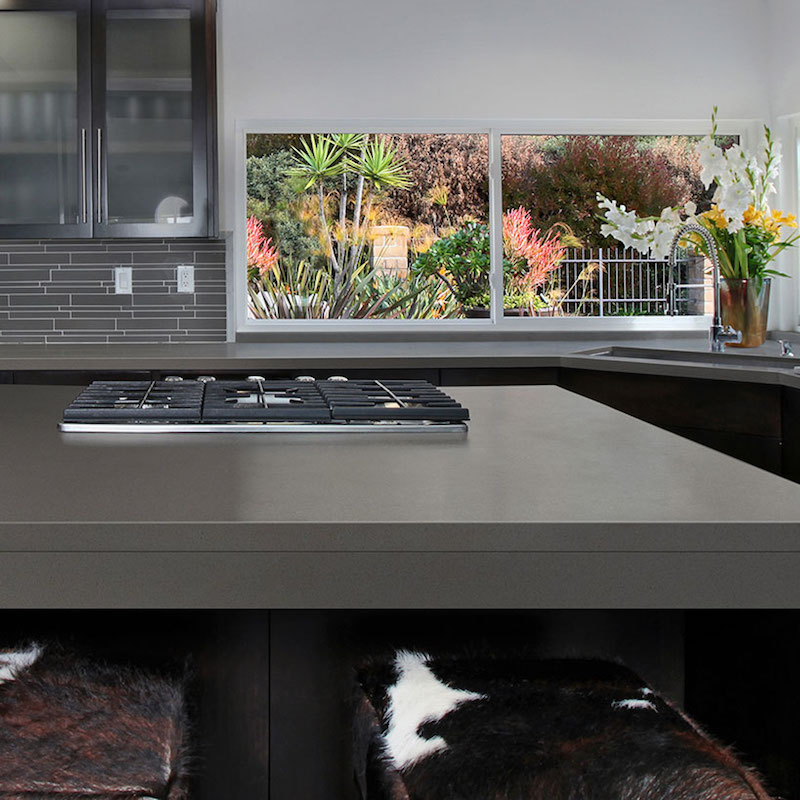 Featured: Manhattan Gray Quartz
An eased edge gives a slight curve to a 90-degree angle, easing the harsh lines that can look cold and dangerous. This is the most common type of edge that works well in contemporary designs. Eased also makes dark quartz countertops, like Manhattan Gray Quartz, look thick and substantial. What's more, this simple edge is easy to clean, because dust and crumbs have nowhere to rest.
Bullnose Basics
A bullnose edge looks like, well, the edge of a bull's nose, a semi-circle that ends in straight lines. Bullnose edges are great in traditional kitchens, where soft and cozy is the feeling you're going for.
Half Bullnose is Better Than None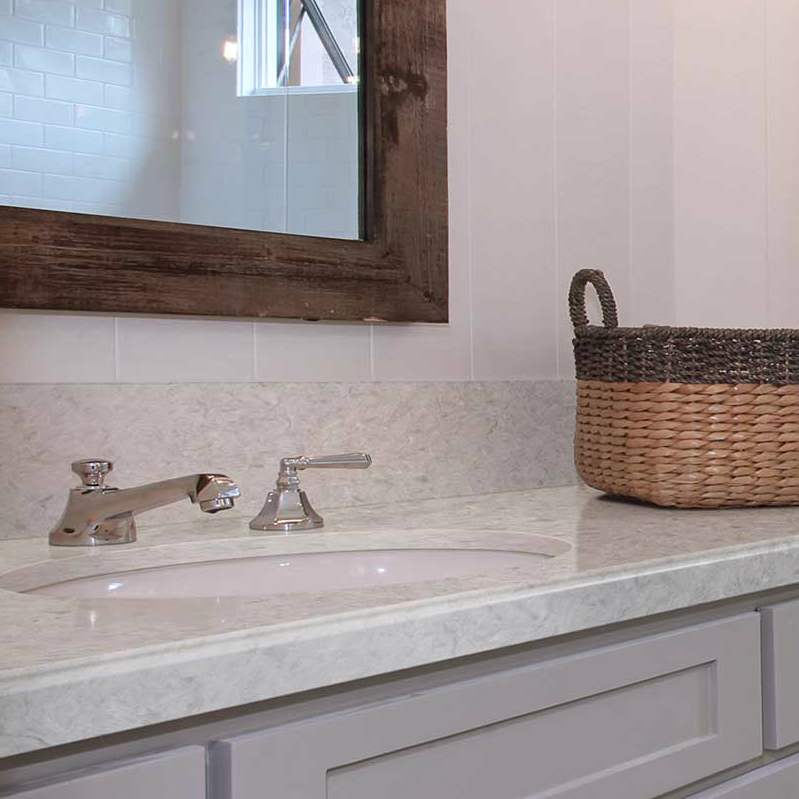 Featured: Rolling Fog Quartz
A half bullnose looks like a bullnose edge sliced in half horizontally. The top has a ½-inch roll and the bottom has 90-degree(ish) angle, combining traditional with contemporary. The edge is soft to the touch and easy to care for. As an added bonus, it makes quartz countertops look thicker, giving you more bang for your design buck. Plus, it looks great with white quartz countertops, too!
Wonderful Waterfall
You can almost hear water splashing when you finish your countertops with a waterfall edge, a collection of three, rounded tiers that look like waves. Waterfall edges are a sight to behold, an ornate finish that makes your quartz counters look like a sculpted work of art. They're a little harder to maintain, because the ridges can collect dust. But this beautiful edge is worth a quick dusting with a microfiber cloth.
Ogee is a Classic
Ogee's signature "S" shape creates a decorative edge on countertops in classic and traditional kitchens and baths. Ogee edges typically consist of two curves, which can make a counter look slender and elegant. This ornamental edge takes a little work to keep clean and crumb-free; but it's worth it.
Want to see more options for countertop edging? Use MSI's Countertop Edge Visualizer tool to get a clear idea how each edge will enhance your particular design.