Tips From The Trade: Will Sealing Your Slate Tile Change Its Color?
June 03, 2017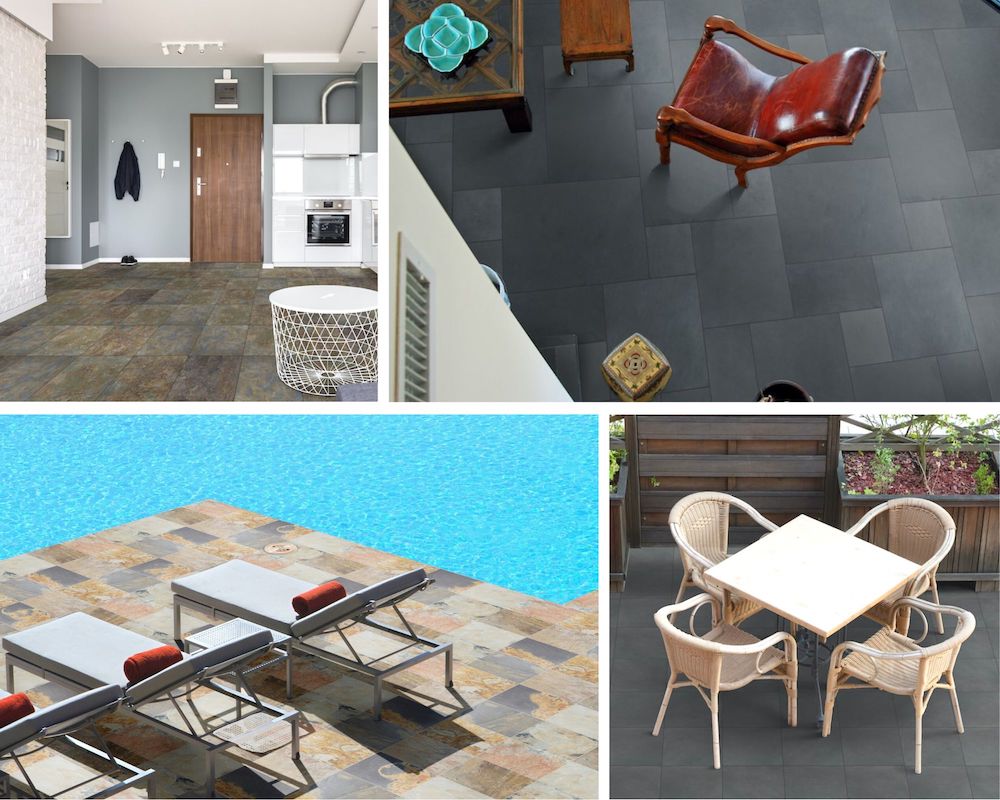 Slate is one of Mother Nature's gifts to us, in gorgeous shades of gray, rusty-red, and brown. It's distinctive, and when you browse slate tile in a showroom or online gallery, it has a lovely matte texture — but that's just half of the story.
There are so many great places to use slate tile, including bathrooms, kitchens, outdoors, and other wet areas. To protect your slate tile from water and spills and keep them looking their best, slate needs to be sealed.
Here's a question many homeowners considering slate tile want to know before making their purchase: Will applying a sealer change the slate's color and texture?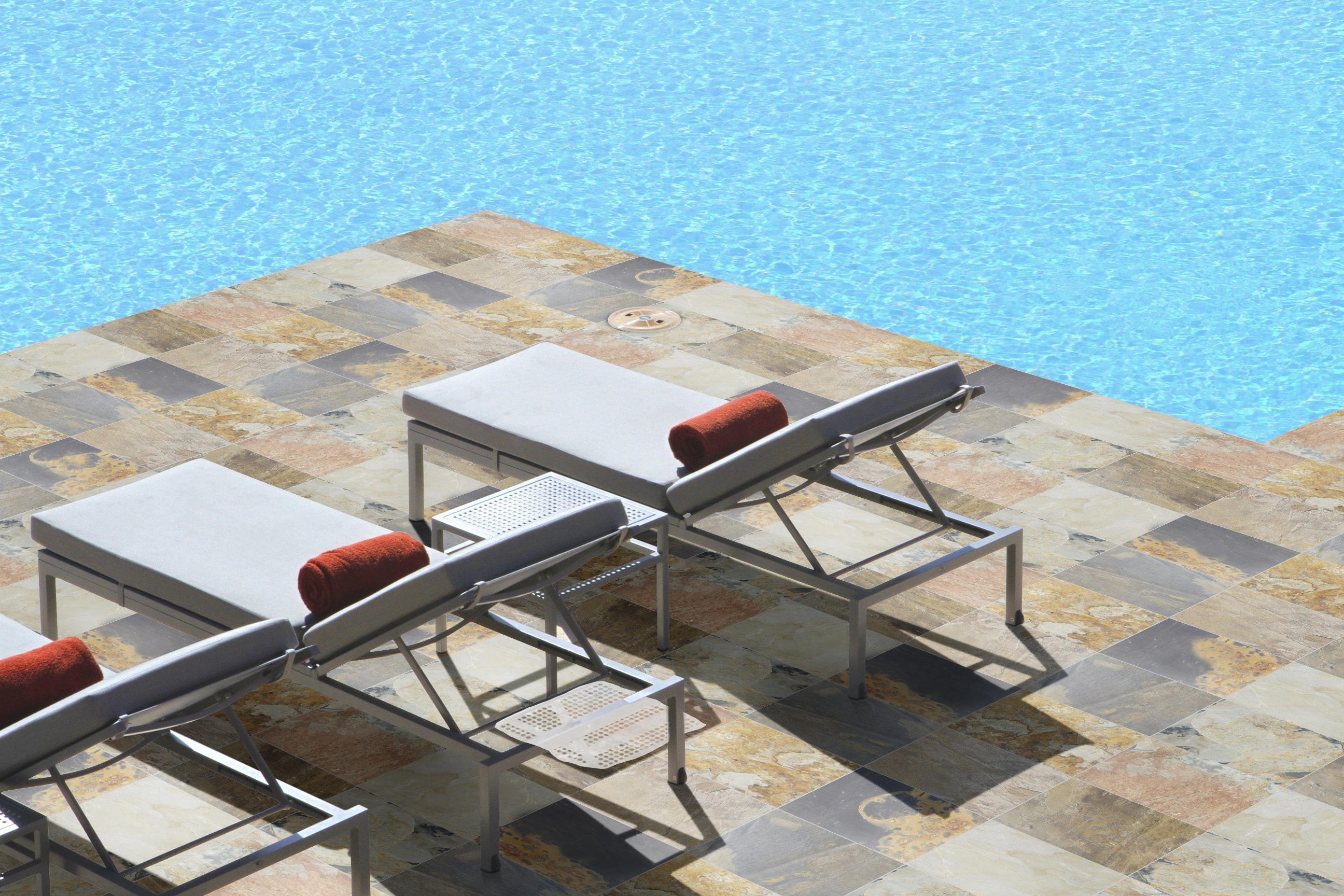 Autumn Slate
The short answer: It's up to you. Some homeowners want to avoid the change, preferring the original appearance of their natural stone tile. Others hope to achieve it, enhancing the color and sheen of their tiles by giving it a glossy coating. Here's the lowdown on the different types of sealers, and what they can do for your slate tile.
Impregnating Clear Sealers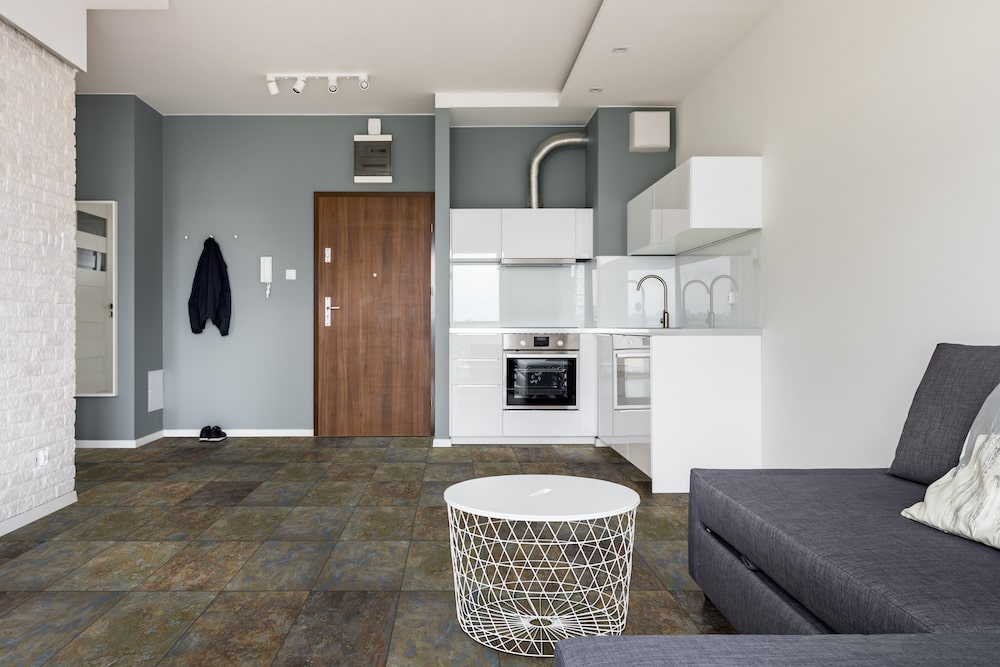 San Rio Rustic Slate
If you want to keep the original appearance of your natural stone with no change to the color or texture, an impregnating clear sealer is the way to go. We recommend a water-based sealer, which penetrates deep into the porous stone and basically disappears. More than one coat may be necessary to seal your slate tile properly. You can test this when it's dry by dropping a bit of water on the tile surface to see how well it beads up.
Application is easy; just pour the sealer onto the stone and use a towel to spread it around evenly. Allow it to penetrate for about ten minutes, applying more sealer if needed as the stone absorbs it. You want the surface to remain wet but not to have puddles of sealer. The slate will darken when wet but dry to its original color and texture.
Enhancing Sealers
The benefit of an enhancing sealer is to brighten the colors of the slate tile, which can be dull and chalky in its natural state. It also adds a slight shine to the tile. These sealers are solvent-based but are applied the same as a water-based clear sealer.
The main difference is that while a clear sealer disappears when dry, the enhancing sealer will retain the "wet" look. Be sure to test the sealer on a spare tile, so you can judge the resulting appearance before using it on your entire installation.
Topical Glossy Sealers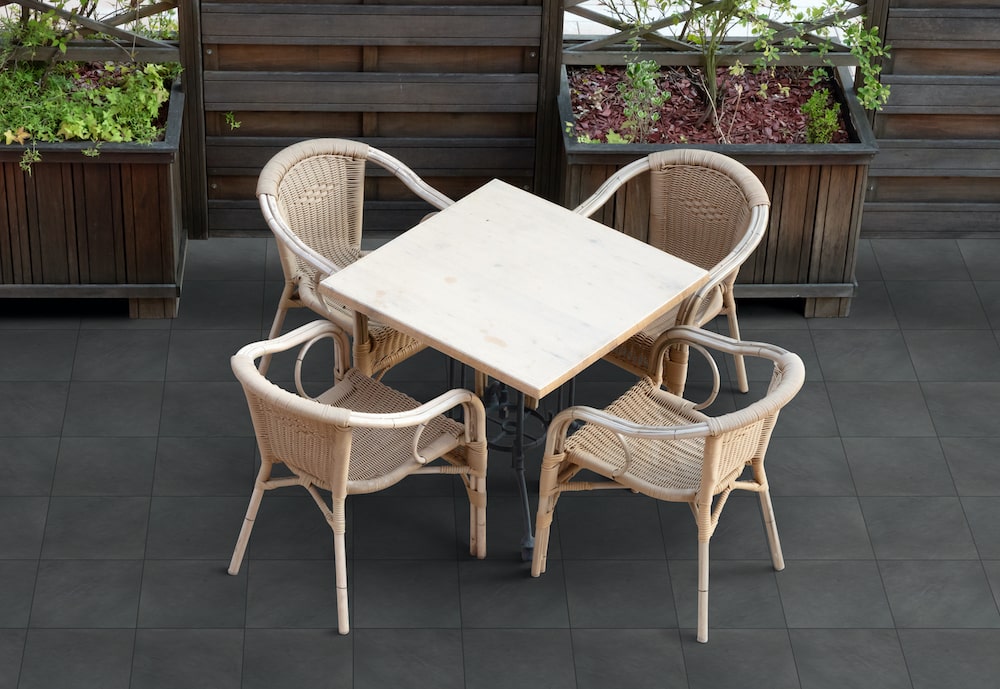 Montauk Black Slate
If you adore the look of glossy, polished slate tiles, you'll want to apply a topical glossy sealer. Water-based and solvent-based sealers are available. Solvent-based sealers are more long-lasting and durable, but you'll want to make sure the room is well-ventilated before application or use a respirator.
An added benefit of the topical glossy sealer is that it protects the tile from moisture and stains better than the other two choices. On the other hand, scratches and scuffs on slate flooring may be more visible, and every couple of years you may need to strip the sealer and re-apply.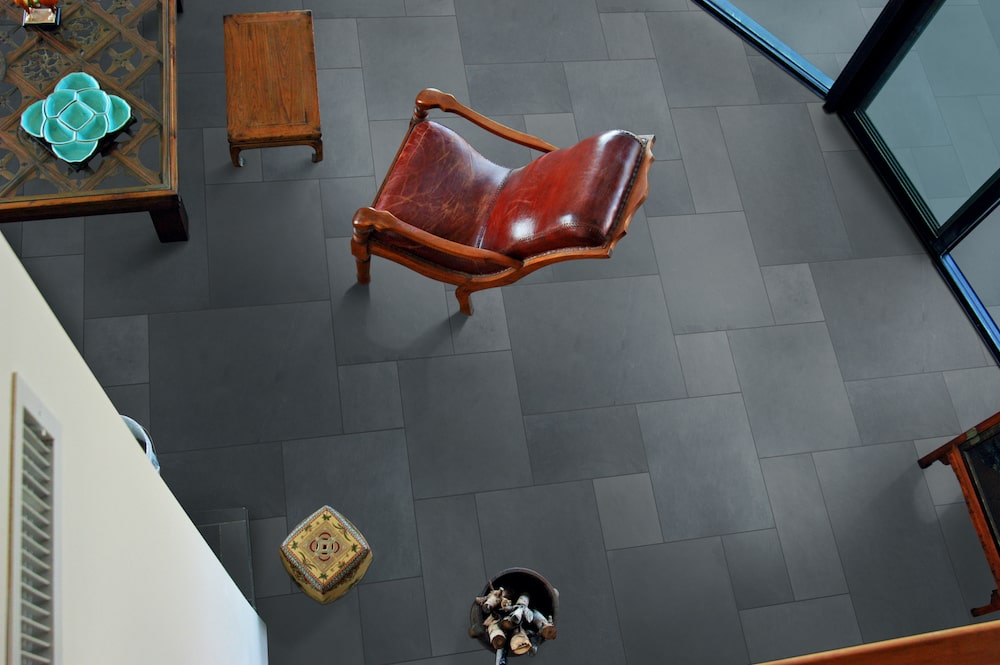 Montauk Blue Slate
Application of topical glossy sealers is a bit different from the other two types of sealer. You must apply a light coat to one section at a time, and you can't touch the surface until it's completely dry. A second coat may be applied after the first is completely dry, which can take up to four hours. This will help you achieve that shiny surface many homeowners love on their slate tile.
Slate tile is a beautifully versatile material and can become so much more than the bare, raw slate direct from the quarry. Sealer is not an optional part of stone care and maintenance, so you'll need to do some research.
Whether it's a solid gray, or dramatic in colorful variation, it's your choice how you would like the final product to appear. Take some time to look over the various sealers and the effects they achieve, and you may be confident that the final installation will be exactly what you had in mind.
Have you fallen in love with slate flooring? We'd love to help! Chat with us online, visit one of our showrooms, or find an MSI authorized dealer near you.