Tips From The Trade: Prefabricated Quartz Countertops
December 30, 2016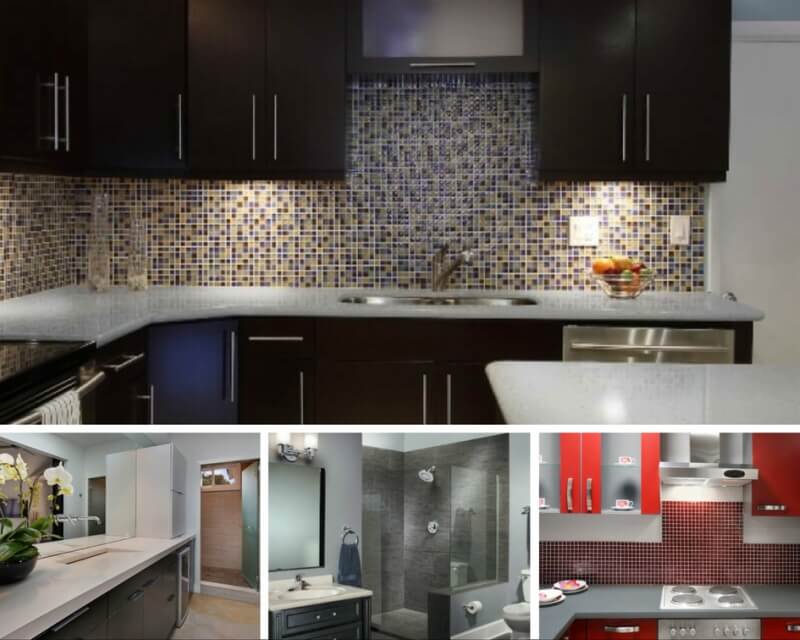 Prefabricated quartz countertops are pre-cut with edges already finished. They can give your kitchen a true upgrade, with all the durability, easy maintenance and beauty of quartz, while cutting the labor costs and lag time of custom slab installations.
Prefab quartz slabs also come in a variety of colors, designs, thicknesses, and sizes. So instead of waiting weeks for your dream counters to be manufactured, honed, edged, and cut to individual specifications, you can install prefab quartz countertops in a fraction of the time. In fact, many distributors already have prefab quartz counters in stock, ready to be delivered. But don't think all prefabricated countertops are exactly alike. Rather, prefab counters can come with three different types of edges, giving them a custom look that feels like they were created just for you.
Another aspect of their custom look is style. Naturally, one style of quartz does not fit all. If you're going for a contemporary look, then solid quartz with a simple edge provides a sleek fashion statement. If you're dreaming of a traditional space, then quartz countertops with more colors, flecks, and perhaps an ornate edge will delight. To meet all your specifications, MSI has 30 prefab quartz colors and three different edges to give your home a quick and elegant makeover. Use them on counters, backsplashes, accent walls and even floors.
Let's take a quick tour of a few of MSI's most popular prefabricated quartz choices.
Coronado Quartz
Coronado Quartz makes you feel like you're looking through a clear river to the tiny pebbles below. Coronado combines hues of rust, merlot, gold, and ocher that contrast with taupe to create a calming and natural feel. This style on counters will warm kitchens, and looks lovely with cherry and other dark-wood cabinets.
Shadow Gray Quartz
Sink into this deep, graphite gray quartz, flecked with onyx, iron, and pewter. Install it on kitchen and bathroom counters, floors, and backsplashes to create a sophisticated and contemporary solid surface. Shadow Gray Quartz plays particularly well with simple, solid cabinets, giving a pop to traditional white kitchens and warming contemporary kitchens with red lacquer cabinetry.
Canvas Quartz
Canvas Quartz combines a soft beige background with tonal beige flecks that add variation and depth to counters and backsplashes. The soft and calming color provides a great contrast to dark cabinets, and brings a contemporary element into your traditional space.
Iced White Quartz
Who knew that white could be so complex and interesting? Iced White Quartz is a polished slab featuring soft shades of white with gray accents that sparkle in both natural light and the glow of hanging pendants. But don't think that Iced White is cold and sterile. In fact, it adds depth and interest to white kitchens, pairing well with stainless appliances. Iced White also provides a delightful contrast to dark cabinetry.
Ash Gray Quartz
Ash Gray Quartz is a mid-tone gray quartz with darker gray flecks that dance in the background, creating character and depth. Gray, which is still the "it" color with designers, looks lovely in white kitchens, marrying well with stainless steel appliances and polished chrome pulls and knobs. And don't forget Ash Gray when you're picking backsplashes. It looks fabulous behind stainless ranges.