Affordable Options For Vein Cut Stone In Ceramic Tile
April 24, 2019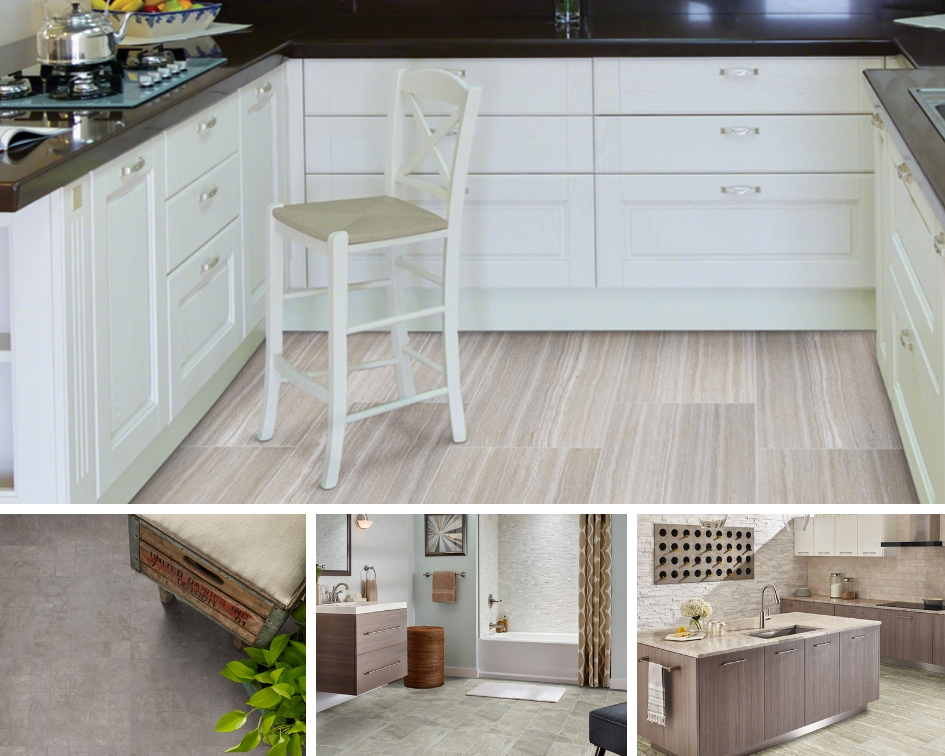 Ahhh. The elegance of natural stone; and the next level of luxury? Vein cut stone! Vein cut stones are sliced in the opposite direction as a cross cut stone, revealing a definitive linear pattern. Take for example a natural marble, if you slice it one direction, there are swirls, clouds, and veins that churn into the vision most of us have in our minds for natural stone. But when the marble is sliced in the other direction, an entirely new design is revealed—one that by today's standards as a more contemporary or modern appeal.
As beautiful as a natural vein cut stone is, it isn't for every budget or every lifestyle. The good news is that you can achieve the luxurious look of vein cut stones in budget-friendly ceramic tile! Today's state-of-the-art manufacturing processes allow the realistic recreation of natural vein cut stone in easy-care ceramic. As a bonus—ceramic tile never needs sealing, and it cleans up easily with just water and a touch of dish soap. Let's explore some of the fabulous vein cut looks in our Essentials Ceramic Tile collection!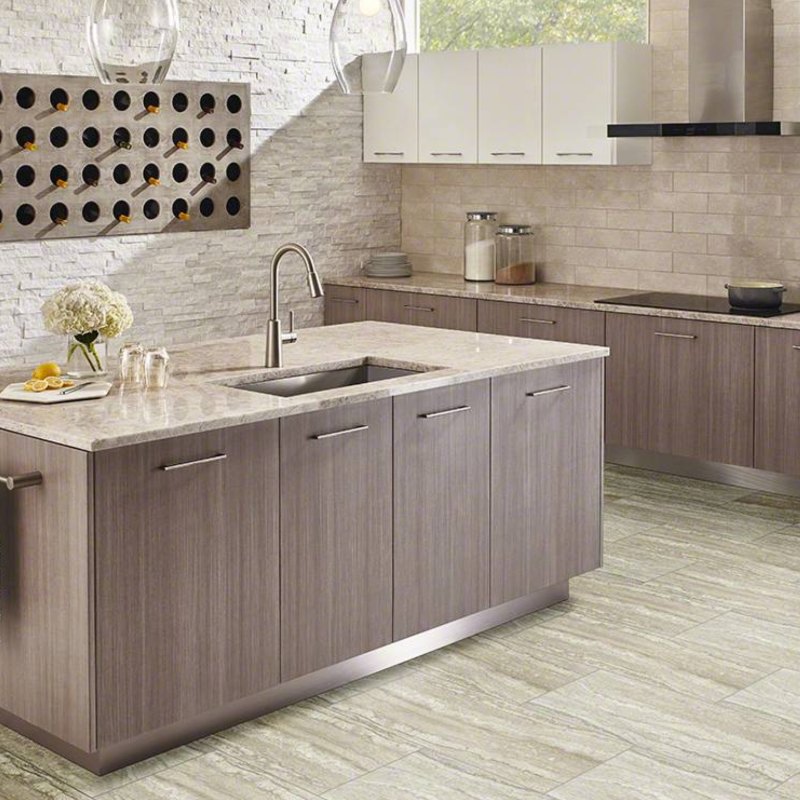 Featured: Essentials Sigaro Ivory Ceramic Tile
Do you love contemporary design? This entertainer's dream kitchen is filled with texture and subtle patterns that marry beautifully with our Essentials Sigaro Ivory ceramic tile flooring. The linear pattern partners well with the vertical lines of the cabinetry and provide a grounding element to the other textures and patterns in the room.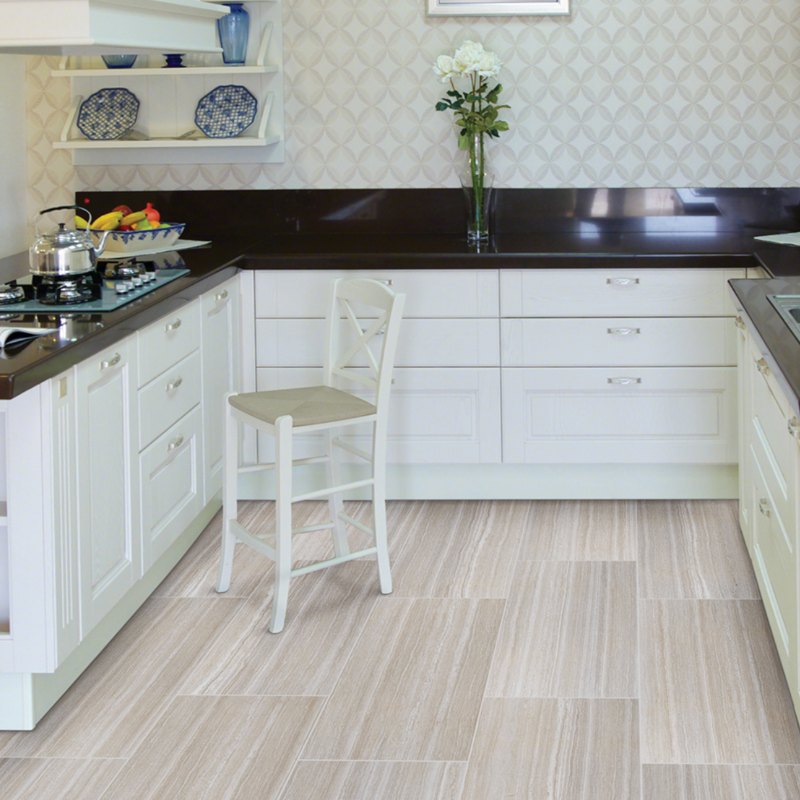 Featured: Essentials Charisma Silver Ceramic Tile
If you prefer a more traditional look? We've got you covered. Vein cut's linear pattern may at first glance appear more modern than cross-cut design, but as you can see in this kitchen, our Essentials Charisma Silver vein cut tiles are right at home. Running these large format tiles lengthwise in the room can make a smaller space feel more expansive.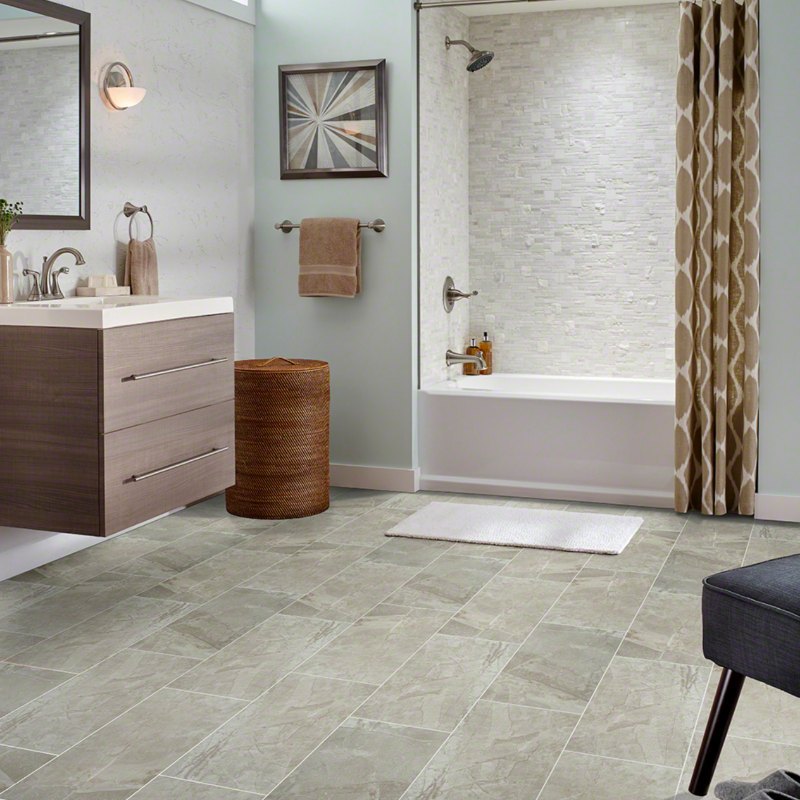 Featured: Essentials Vision Glacier Ceramic Tile
Bathrooms take a lot of abuse, day in and day out, making the space ideal for ceramic tiles. Our Essentials Vision Glacier ceramic tile's pattern isn't as linear as some of the other vein cut products. Instead, the distinctive pattern exudes a charming vibe that complements this modern bathroom design. The colors in Vision Glacier are timeless, paving the way for a modern vanity, backsplash tile, and accessories.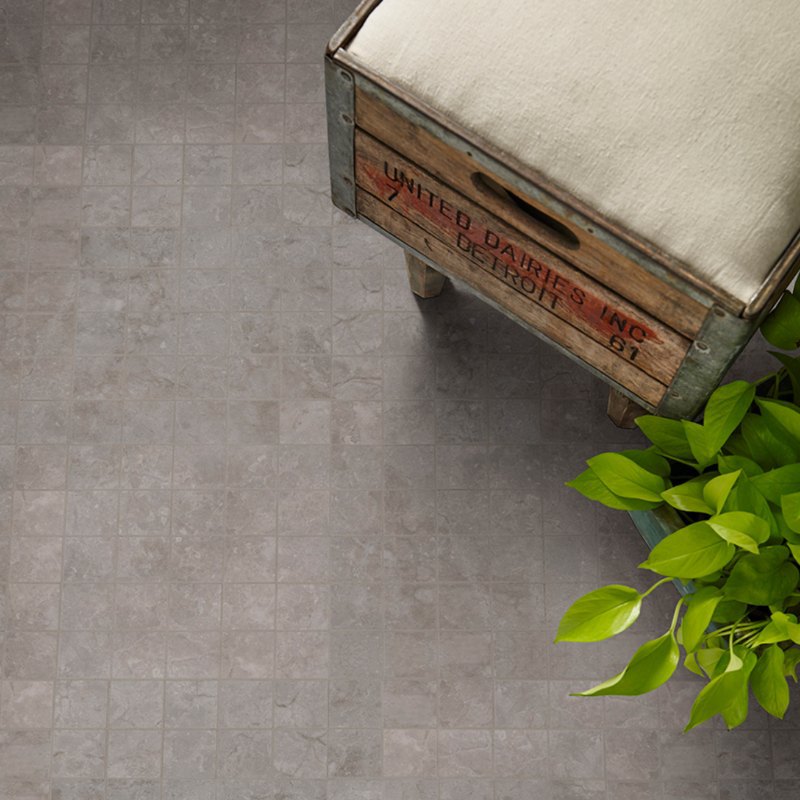 Featured: Essentials Ansello Grey Ceramic Floor and Wall Tile
Durable, budget-friendly, and easy-to-clean floors are a must for kitchens and bathrooms. But don't overlook the potential time-saver ceramic floors can be in other high-traffic areas of your home. Do you have a den or teen space with a carpet that shows wear? How about updating it with our Essentials Ansello Grey ceramic tile? The soft, cool neutral tones of Ansello Grey complement a wide range of styles and may even disguise footprints.
If you long for the luxurious look of vein cut natural stone, consider one of the vein cut tiles from our Essential Ceramic Tile Collection for your next project. Ceramic tiles can be just as beautiful as natural stone. With a variety of colors and patterns available, you can select a tile to be the star of your room, or to act as a subtle influence that sets the stage for other elements of the design to shine.