Our Top 10 Stacked Stone Panels
September 02, 2021
Did you know that decorating your home the right way can improve your mental health? Studies show that decorating for psychological comfort can make your home into a relaxing and healing place.
Stacked stone accents are one of the best ways that you can make your house a home. Here, we're going to take a look at some of MSI's best stacked stone options. Read on to learn about the styles that you can choose for accent walls, fireplace surrounds, and more.
Our Top 10 Stacked Stone Panels
1. Cosmic White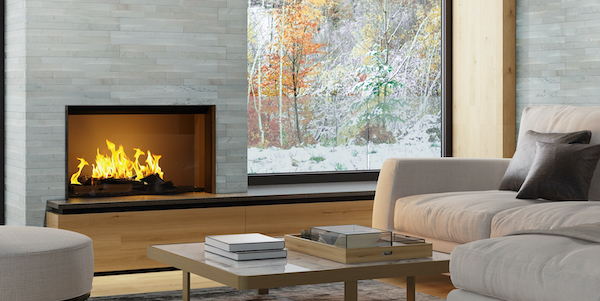 White is beautiful in its simplicity. Warm cream stone panels go with every other aspect of your decor. This makes Cosmic White one of the most versatile options that our Rockmount Collection has to offer.
This simple style is characterized by consistent soft white hues and textured appeal. The stones are layered at uneven depths to provide an interesting and unique texture.
Since the rest of your wall is flat regardless of the colors you paint it, Cosmic White will always stand out while blending in. You can use it in any room that you want or in multiple spaces. Since it goes with everything, you can install it in many different rooms to create a cohesive home interior.
2. Cosmic White 3D Wave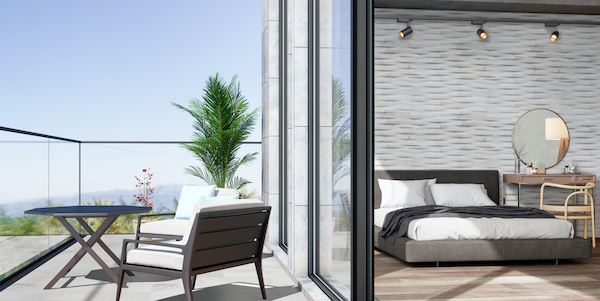 Cosmic White 3D Wave is similar to the original Cosmic White option because of its color. However, it features longer and thinner horizontal panels than the alternative. This gives it a more subtle appearance that fans of quiet decor will appreciate.
Like the original Cosmic White, these ledger panels have varying depths to add texture. However, their surface is much smoother, which gives it the feel of marble. The layering is also more subtle as a result of this, giving Cosmic White 3D wave a timeless aesthetic.
3. Cosmic Black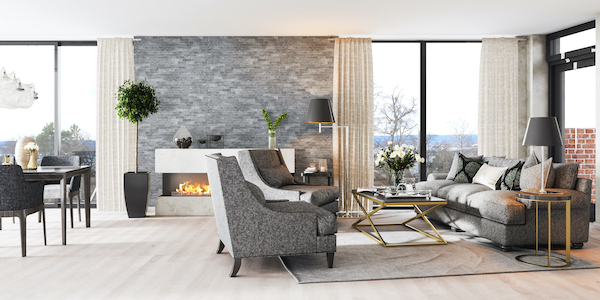 Like the original Cosmic White, Cosmic Black is a split faced stone that works awesome in any decor scheme. Its texture and layering are similar to its cream-colored counterpart, but the unique hue makes it an interesting addition to any space.
Cosmic Black stacked stone is rough and unpolished. It's mostly a light coal color but has some gray and white flecks throughout this stone. The overall smoky appearance makes it an ideal choice for fireplace surrounds.
4. Cosmic Black 3D Wave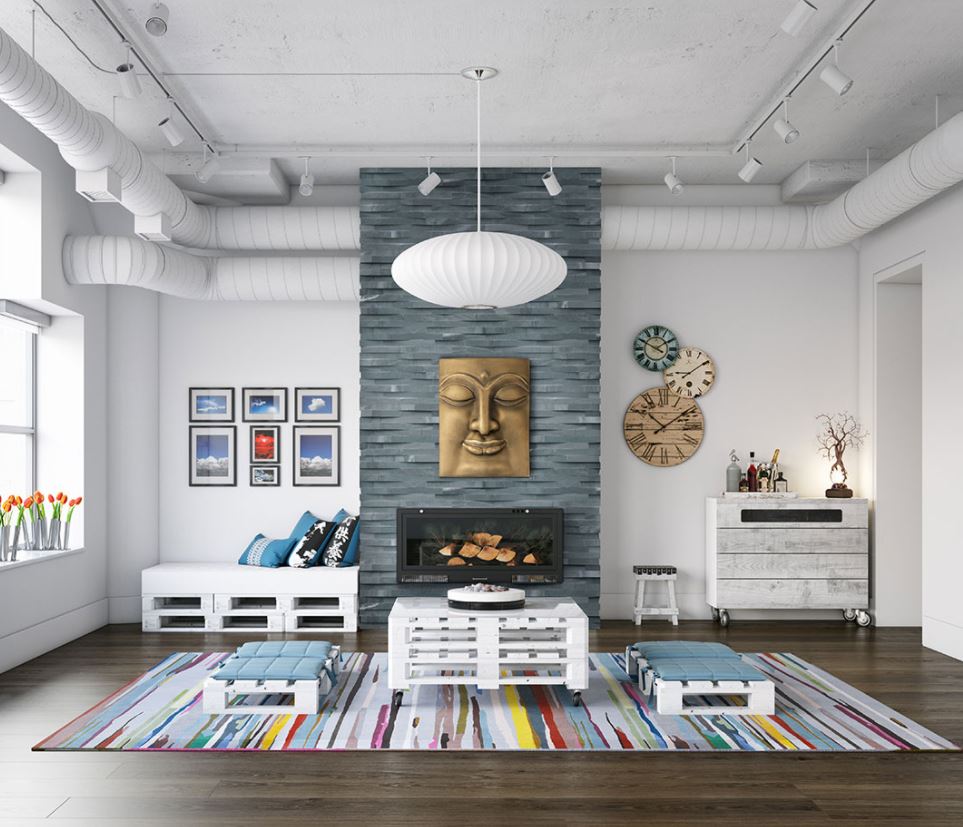 Accent walls made from Cosmic Black 3D wave keep the same appealing hues as the original Cosmic Black has. They have larger areas of white and gray that go across entire stones. This provides even more contrast than its original counterpart has.
Like Cosmic White 3D wave, this stone has long and thin horizontal panels. It also looks more like polished marble than rough natural stone. Pair this accent wall in a room next door to one that has a Cosmic Black fireplace surround- it's sure to draw your space together.
5. Marquina Nero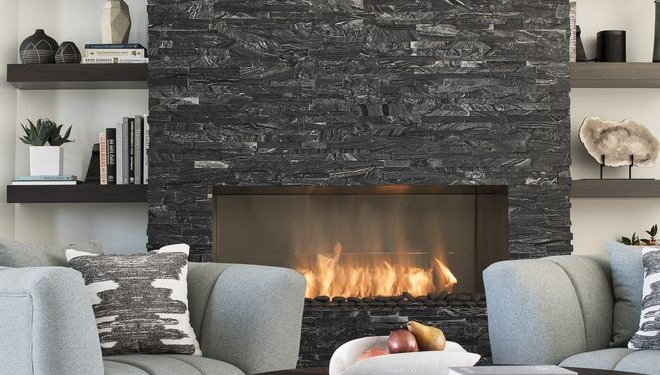 Photo Credit: @homebunch on Pinterest
Looking for a truly unique and dramatic stacked stone tile? Marquina Nero may be the best option for you.
This gorgeous design features high-contrast black stones and bright white accents. These accents come in the form of thick organic lines scattered randomly across each stone. Thin white veining complements these bright accents to make them even more dramatic against their black backdrop.
This is one of MSI's top designs for dynamic homeowners. It also looks amazing when paired with a natural granite or quartz countertop in midnight black or bright white.
6. Arctic White Multi Finish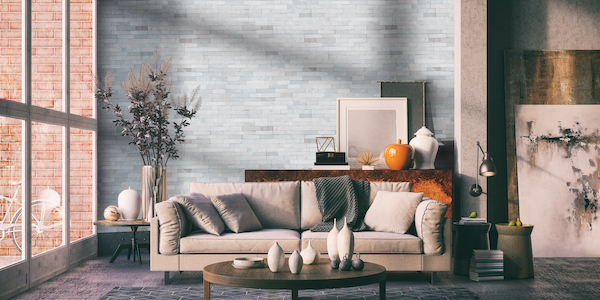 Are you looking for stacked stone veneer that has many different finishes? If you like both rough and polished stones, Arctic White Multi Finish may be the right choice for your needs. Rough stones like those on our original Cosmic White design sit beside polished, perfect marble-look ones.
For added contrast, there is also a horizontal finish in some stones and a slightly raised bumpy pattern in others. The different finishes are installed randomly throughout your wall to keep you and your visitors visually engaged for a long time.
7. Arabescato Carrara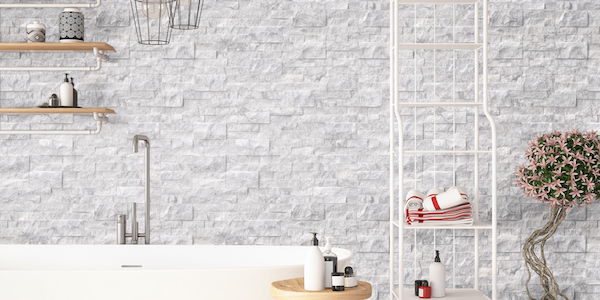 If you're looking for something rough, bumpy, and natural, Arabescato Carrara is an amazing accent wall option. This stone has the appearance of unpolished marble with thin gray veining organically scattered throughout it. The stones lay unevenly and are layered for an elegant and dynamic look.
Additionally, this option is one of the few that offers stones of uneven sizes. While some other stacked stone options are slim and narrow or wide and rectangular, Arabescato Carrara features both. The lack of continuity provides an even more engaging appearance that will stand out boldly anywhere.
8. Alaska Gray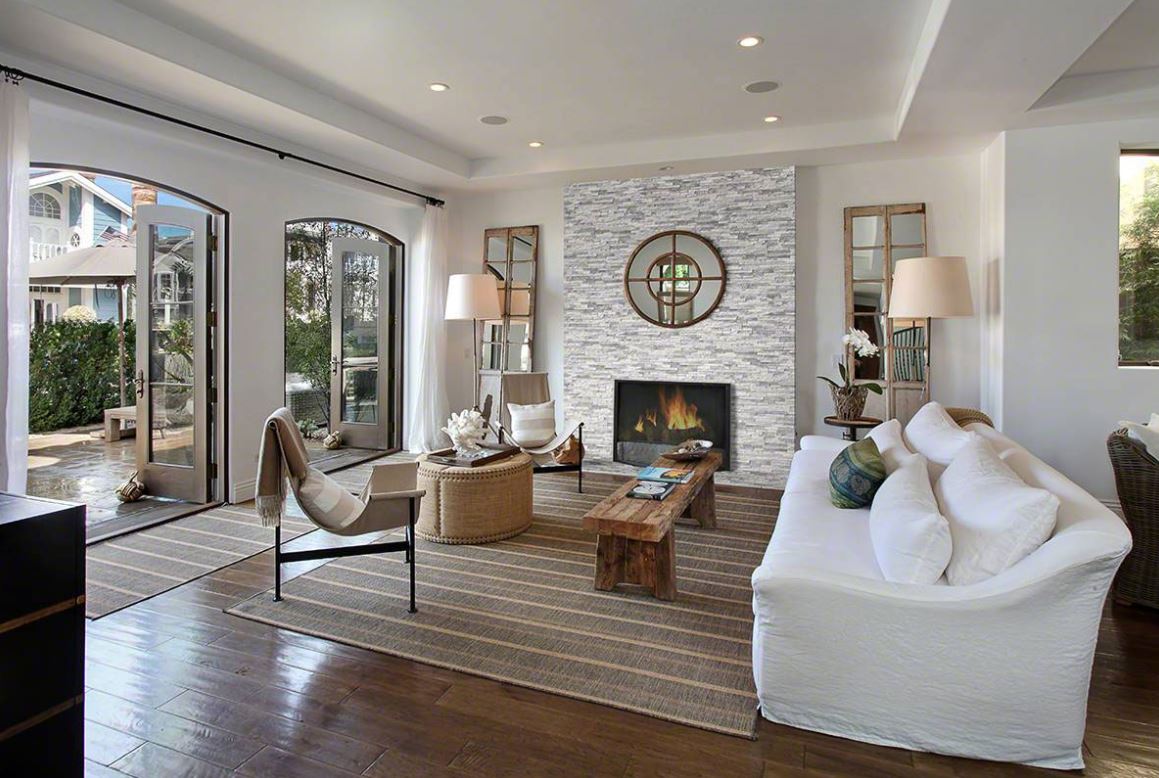 Alaska Gray is another natural-look interior wall possibility. The stones are uneven lengths and depths while still having a consistent overall aesthetic.
This is the perfect option for those who want cooler colors to go in more modern and contemporary spaces. Alaska Gray's cold white and cool gray surface looks amazing under fluorescent lighting.
If you're curious how it will look under your lighting scheme, you can upload a picture of your room to our website and view what it will look like in under 5 seconds. In fact, you can do this with any stacked stone option that we offer!
9. Silver Canyon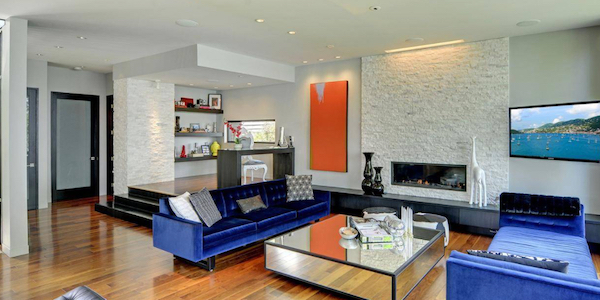 Photo Credit: @turnquistdesign on Houzz
Silver Canyon is yet another cooler natural stone option for contemporary-minded homeowners. Its jagged, uneven lines and the multitude of white shades make it perfect for anyone who wants a bold and dynamic addition to their space.
Like all stacked stone options from MSI, you can do far more with Silver Canyon than simply creating an accent wall. It's perfect for backsplashes, especially because of its cooler hues that match kitchens and bathrooms perfectly. You can also use it for retaining walls and other clad architectural features.
10. California Gold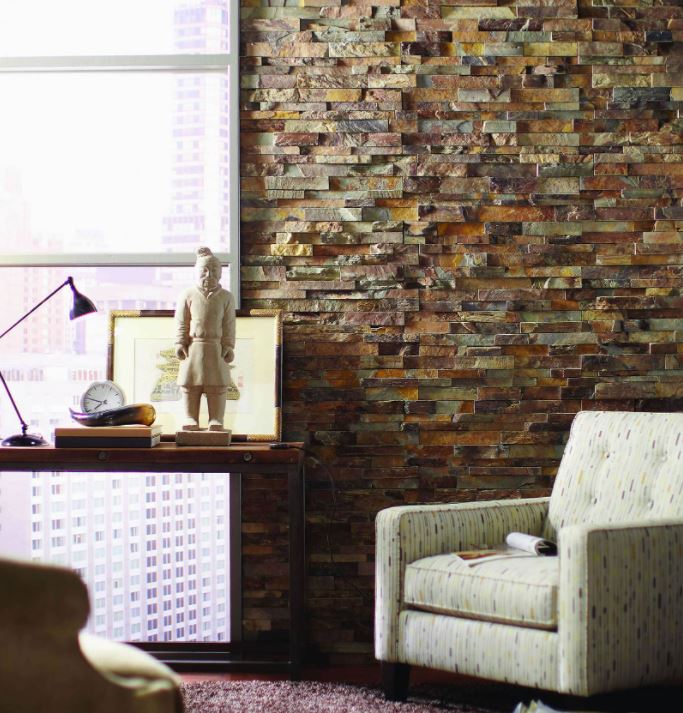 Finally, California Gold natural stone ledger panels provide an appealing color combination that most homeowners love. Unlike the other options we've discussed, this option is made up of rich browns, golds, and reds. It's warm, inviting, and perfect for those who want a welcoming environment.
This is the ideal choice for fireplace surrounds. It also pairs well with any warm white stacked stone, so you may like to use it as an accent wall in a room that also incorporates Cosmic White's rough tile.
Invest in Stacked Stone Wall Tile Today
Now that you know ten of the top best stacked stone options that MSI offers, it's time to learn more. Look at the many options available on our website to determine which tile aesthetic will look best in your home.
You can also use our stacked stone visualizer tool to see what these colors might look like in your own home. We are happy to answer any remaining questions that you have about the many ways to use stacked stone for your next project. This includes questions about durability, pricing, and using our home visualizer tool. Contact us today to discuss the best wall tile options for your home.