The Kenzzi Collection: Timeless Encaustic Porcelain Tile
July 05, 2019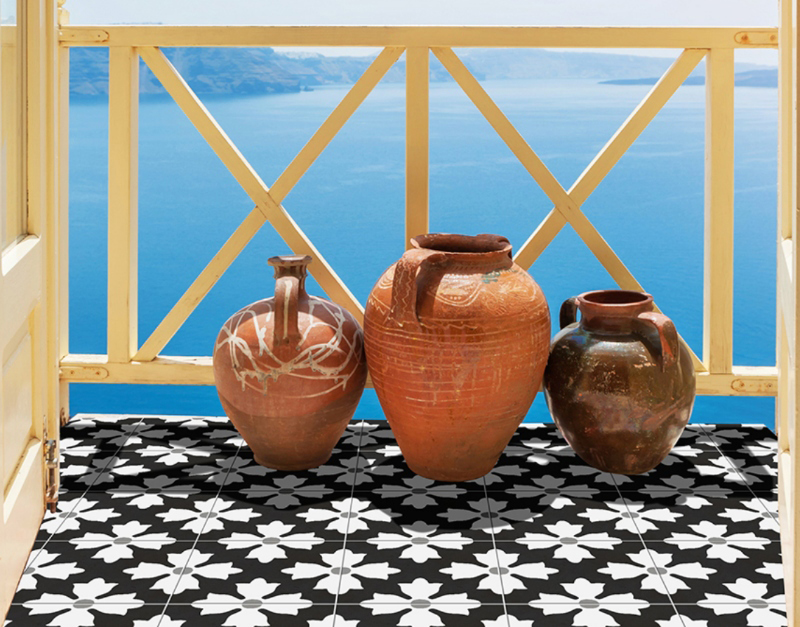 The term "encaustic tile" refers to a specific type of tile manufactured with cement, then compressed. Porcelain tile is made from a fine-grade clay and fired in a kiln. However, since porcelain tile can be made to resemble its cement cousin, the lookalikes are often called encaustic too.
Encaustic tile dates back to the 1870s, when it was first manufactured in the south of France. The process was perfected in Spain, and thanks to its Mediterranean influence it was produced in a variety of unique, colorful patterns. Historically, encaustic tiles have been more popular in Europe, but in recent years they've gained popularity in the U.S. as well.
The process of manufacturing encaustic tile is mostly done by hand, so you can imagine it comes with a hefty price tag. It's also time- and labor-intensive to maintain because it needs frequent sealing, sometimes up to once a month, and even then it is prone to stains. Cement tile is not waterproof like porcelain tile, even when it has been sealed properly. Despite these issues — or, perhaps, because of them — encaustic tile, which has a distinctive matte finish, is popular among the royals and the rich and famous. Its upscale cachet can't be denied!
Fortunately, you can get the classic, elevated look without the negative issues with MSI's Kenzzi collection. It offers a similar style with an updated look in a porcelain tile that is much easier to manufacture and a cinch to care for.
Mixana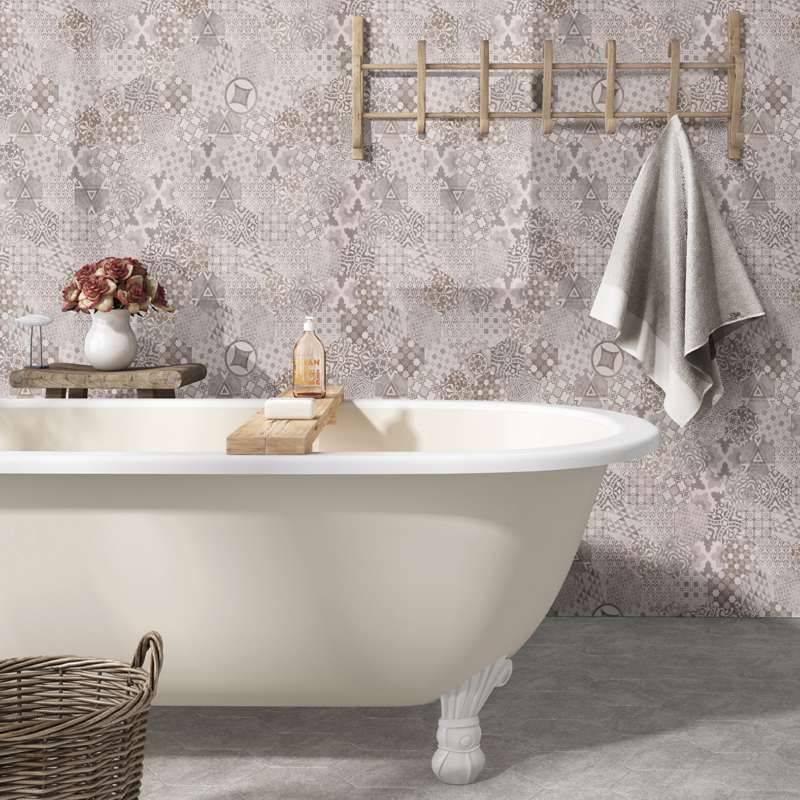 As you might expect from its name, this Mixana porcelain wall tile mosaic features an elegant mixture of tile patterns, all in easygoing shades of beige and gray, often known as "greige." It creates a lovely patchwork look, and each tile has a slightly weathered patina; it almost looks as if you've reclaimed old-world cement encaustic tile and upcycled it in your home.
Paloma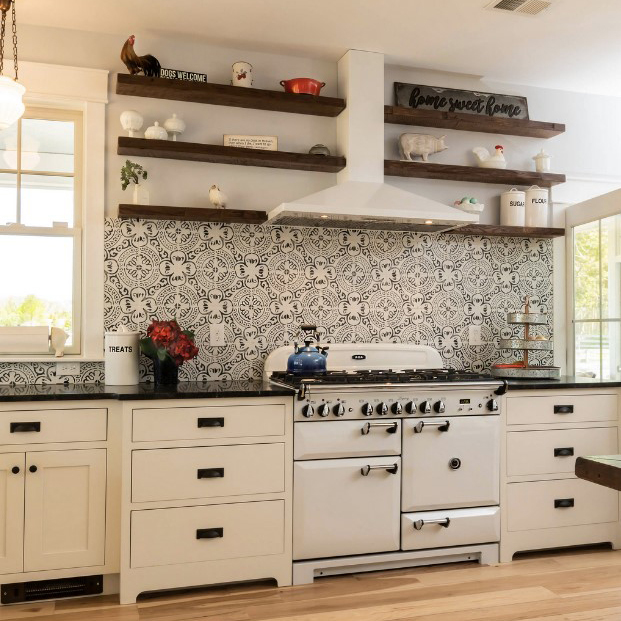 Image Courtesy of Houzz
Kenzzi Paloma porcelain tile has a vintage look and feel that's equally at home in a contemporary setting. Featuring a bold black pattern on a pure white background, it appears to be hand-painted by an artisan. However, it's durable and easy-care enough to be installed even as tile flooring.
Zoudia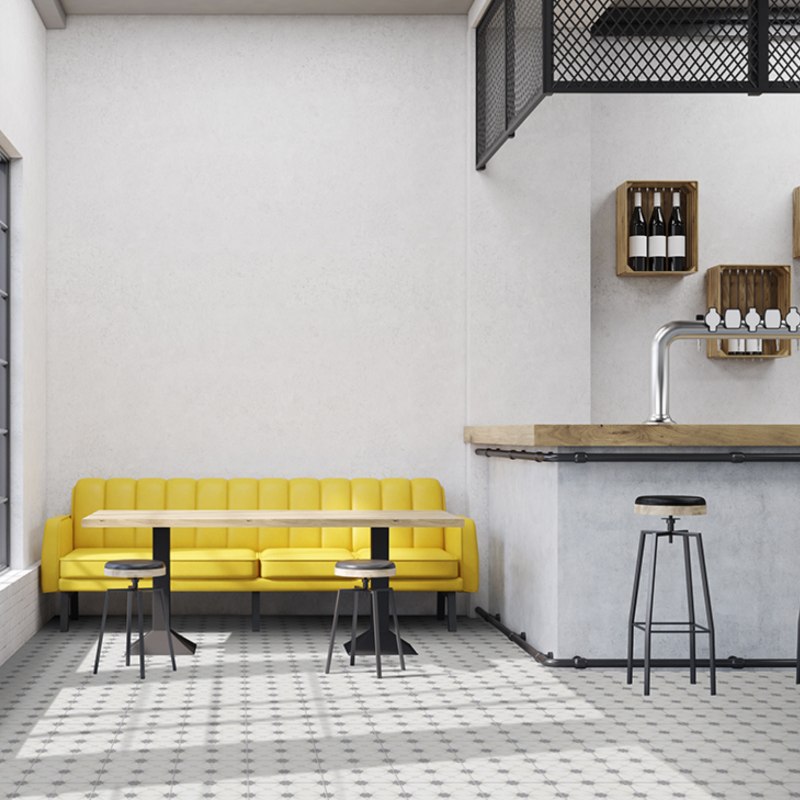 If you love the way geometric patterned tile fits together to create a larger interlocking mosaic, check out Zoudia porcelain tile. It has the classic matte finish of old-fashioned encaustic tile with a new, modern twist. In shades of gray, beige, and white, it will complement any décor.
Indigo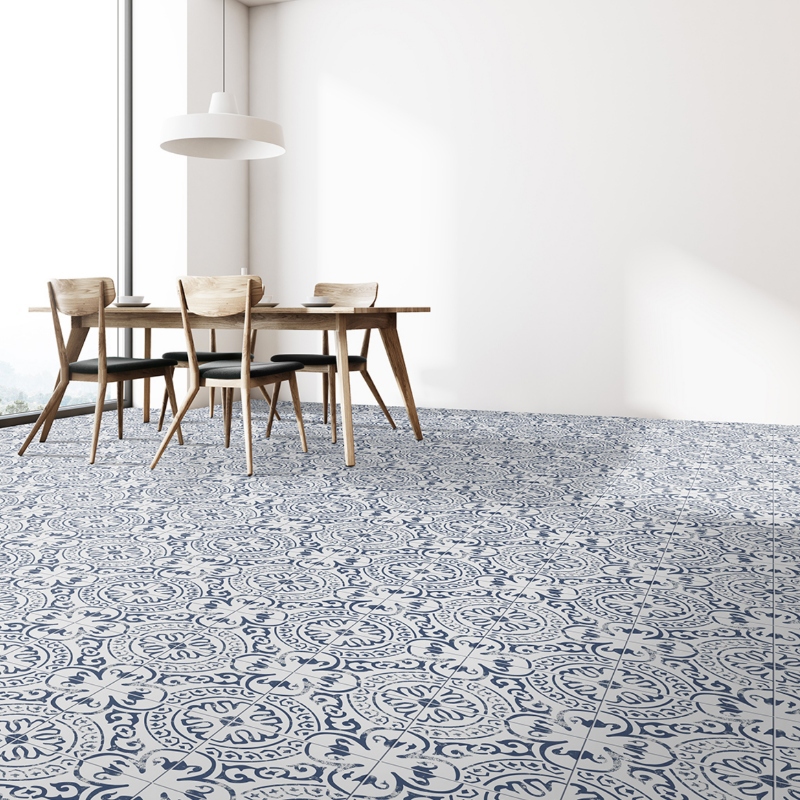 Get the handmade, artisan look for less with Indigo from the Kenzzi collection. It features the same pattern as Kenzzi Paloma in time-weathered dark indigo blue and white instead of black. Used as a backsplash, accent wall or as flooring, you'll love its European aesthetic.
Azila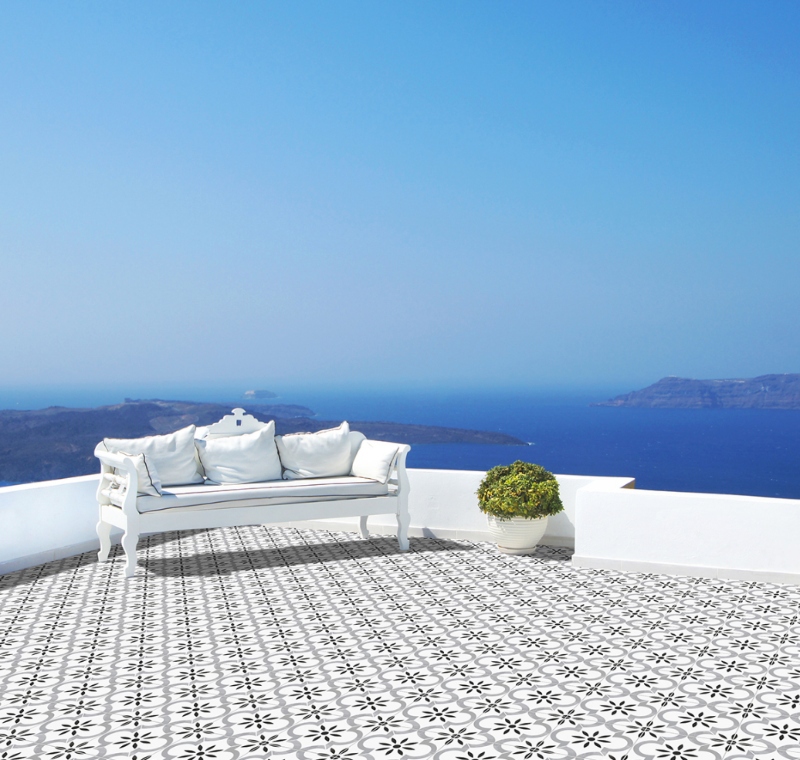 Bold and beautiful Azila porcelain tile features the Moroccan-influenced Arabesque shape in medium gray, accented by a black starburst pattern on a white background. Unlike many types of tile, the porcelain tile in the Kenzzi collection is strong enough to withstand an outdoor installation — so you can imagine how well it would wear in your kitchen or bath.
We love the distinctive, regal look of cement tile, but not the hard work of maintenance or the price tag. With the Kenzzi collection, you can get the same look for much less. Intrigued? Try out some backsplash designs and flooring options on MSI's kitchen visualizer and see what it can do for your own castle.
READ MORE ABOUT THE BENEFITS OF PORCELAIN TILE
The Best Way to Clean Stains From Porcelain Tile Flooring
The Coast Is Calling with Trendy Porcelain Tile
The Commercial Side Of Porcelain Tile: Exquisitely Simple, Beautiful & Practical