Current Obsessions: 5 Gorgeous Natural Travertine Tile Showers
July 01, 2017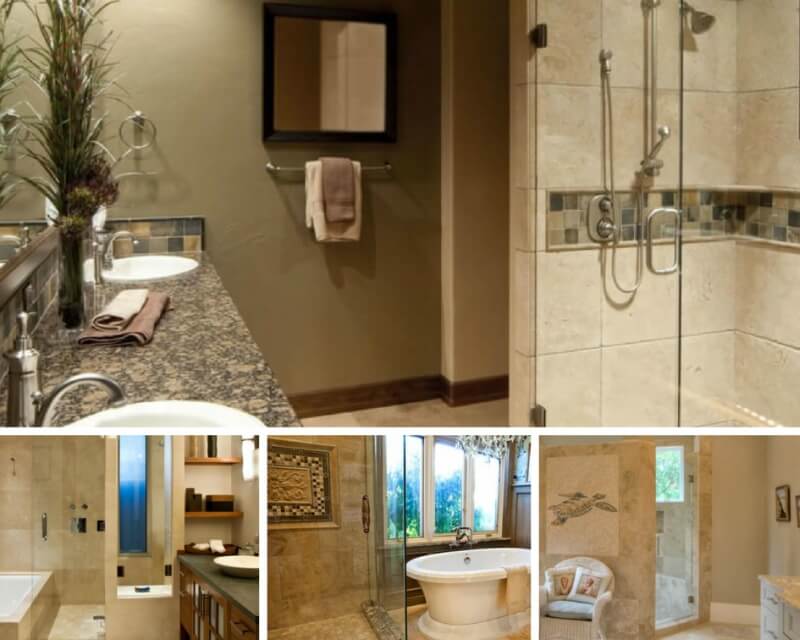 Travertine tile is earthy yet elegant, and is sure to steal the show in natural stone bathrooms. Travertine, often called travertine marble, is a form of limestone created by mineral springs, especially hot springs.
Travertine is formed by the precipitation of carbonate minerals that form a concentric scheme and a pitted surface, which can then be polished to a high shine. It exists primarily in tan, white and cream hues, but travertine can be found in many colors, ranging from grey to coral red.
The ancient Romans mined travertine deposits to construct temples, monuments, and Rome's noted Colosseum, the world's largest travertine building. Today, travertine is often used for patios and garden paths, as well as showers. Sealed properly, travertine tile is also a fashionable choice for bathrooms and kitchens.
On top of that, this natural stone is a prized home surface that can add value to the home when installed during a bathroom renovation. So if you're looking to update your bathroom with a classic look that has lasting value, take a look at how travertine tile makes these showers true showstoppers.
Philadelphia Antico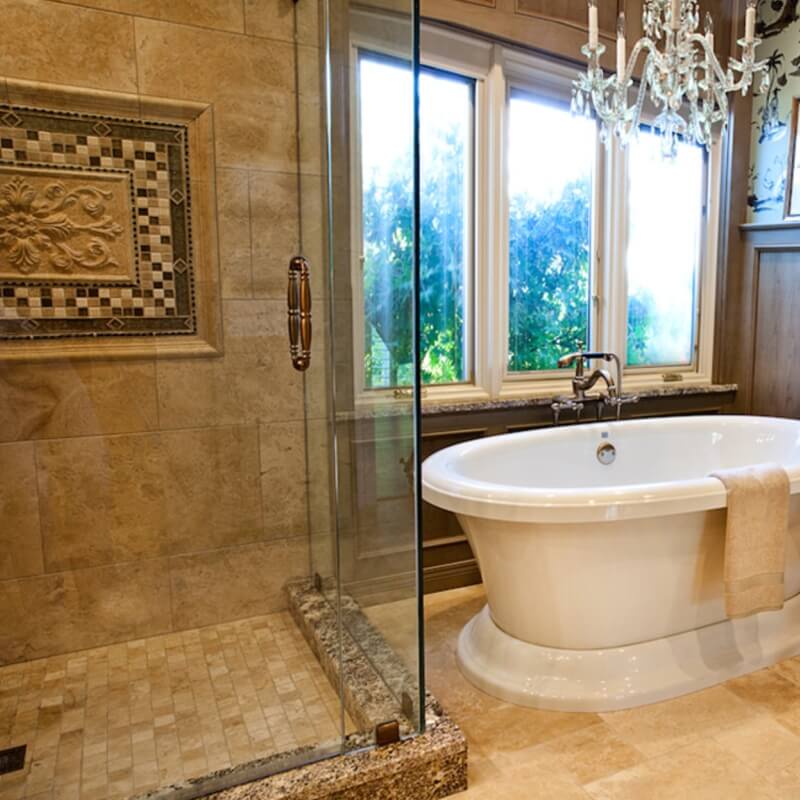 Featured: Philadelphia Antico Travertine
Philadelphia Antico Travertine is a complex travertine that contains a mix of heather, smoke, and pewter with warm undertones. It is highlighted with specks of deep jet and frosty white. This travertine is imported from Turkey and proves to be a wonderful choice for flooring in mild climates.
Lay large tiles close together and grout lines virtually disappear. The white highlights play well with white bathroom fixtures, and the darker tones perfectly complement oiled-rubbed bronze hardware.
Classic Tuscany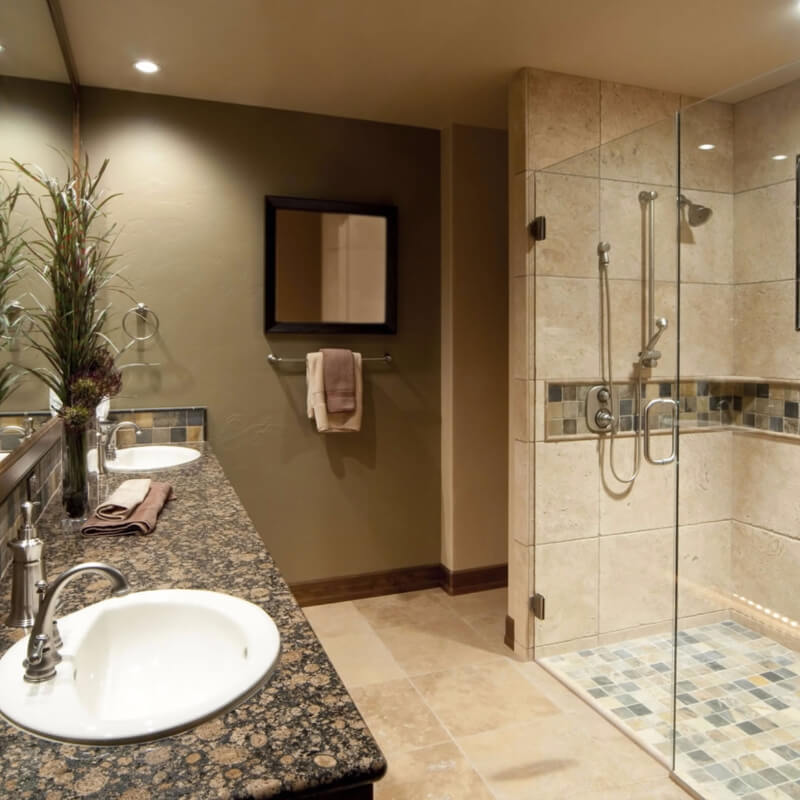 Featured: Tuscany Classic Travertine
Tuscany Classic Travertine is a mix of beiges, browns, and soft whites that look great no matter what lovely and slip-resistant finish you chose – honed, unfilled chiseled, or tumbled.
This natural material works best on shower walls or bathroom and kitchen backsplashes. The faint, dark swirls provide a soft background for darker bathroom design components, like tile stripes on shower walls or granite on vanity countertops.
Durango Antique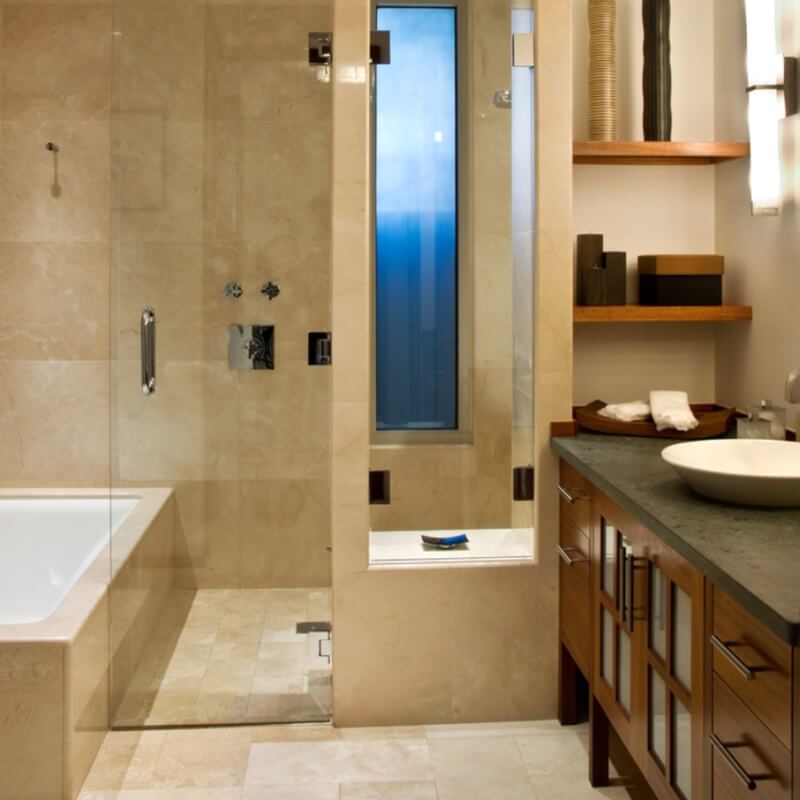 Get the look with MSI's Durango Antique Travertine (Photo Credit: Houzz)
Durango Antique Travertine is mined in Mexico and is a combination of creams, beiges, and taupes. It can feel at home in rustic or elegant decors and looks lovely with cream or white fixtures.
Durango Antique also pairs well with glazed wood or white cabinets, and looks great with other materials like granite, marble, or porcelain. This travertine is so soft-looking, you can use the same tile throughout your bathroom without it looking dull or overwhelming.
Tuscany Walnut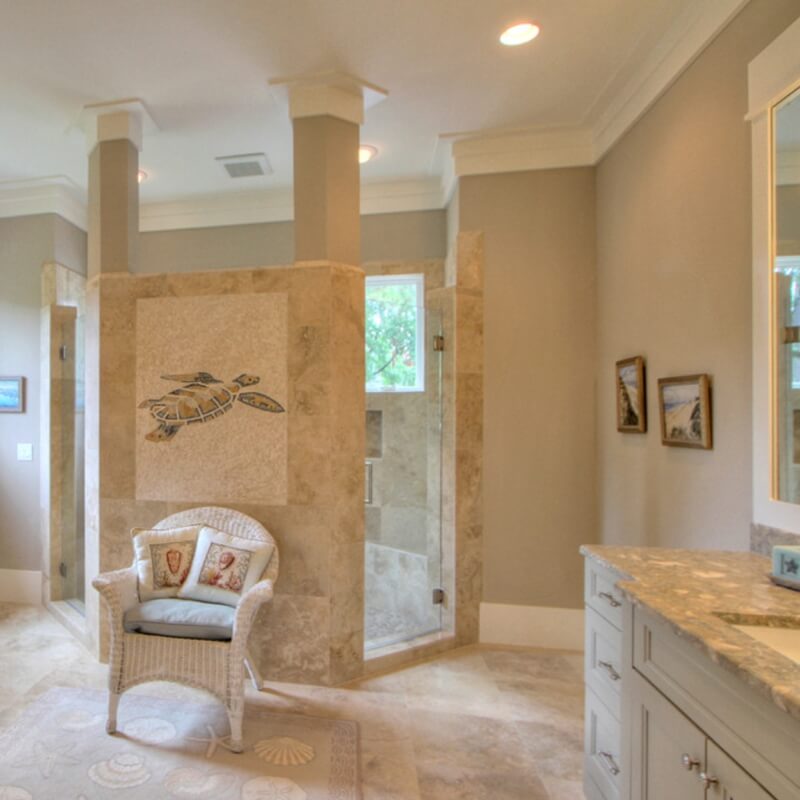 Recreate this look with MSI's Tuscany Walnut Travertine (Photo Credit: Houzz)
Tuscany Walnut Travertine distinguishes itself with light walnut tones, and is available in mosaics, interlocking and basketweave patterns. It is available in several finishes, including honed, tumbled, and brushed, which are great matches for areas that otherwise would become slippery when wet.
Durango Caramel Basketweave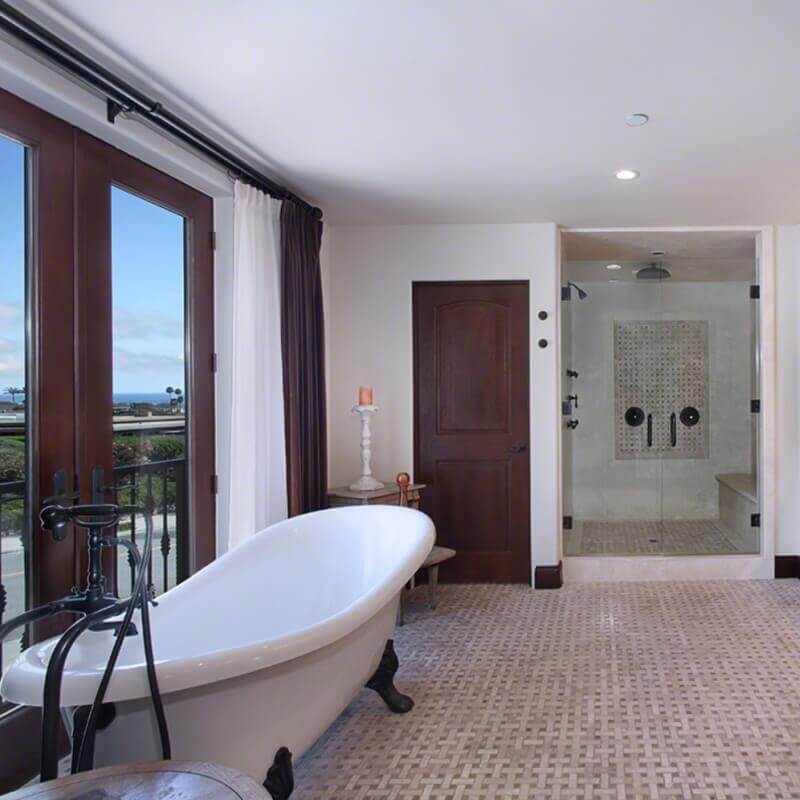 Recreate this look with MSI's Durango Caramel Basketweave Travertine (Photo Credit: Houzz)
Durango Caramel Basketweave Travertine Tile, which comes from Mexico, is a darling combination of honed neutrals including creams, beiges, and tans. The basketweave pattern is an eye-catcher that adds a gorgeous design accent wherever it's installed.
This travertine tile looks fabulous on bathroom shower walls as well as kitchen backsplashes. It plays well with light or dark wood cabinets, as well as high-gloss finishes like stainless steel or polished marble.