Beautiful Backyard Walls Featuring Stacked Stone
March 23, 2021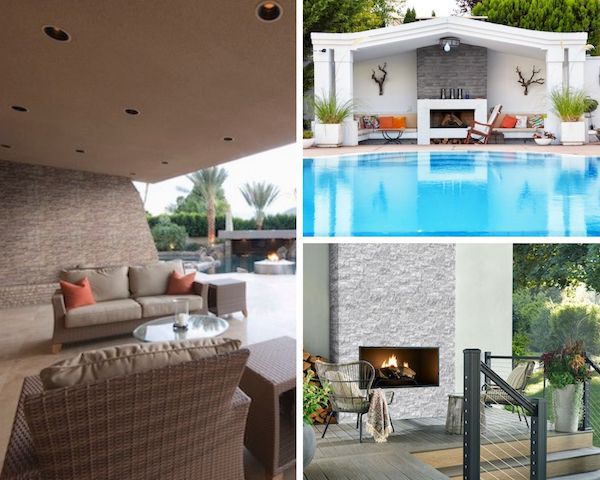 A rock may seem like just a rock, but when it comes to stacked stone, it's so much more than that. There's no easier way to take your hardscaping to the next level than by incorporating the texture, dimension, and beauty of stacked stone panels into your landscape. But with so many stacked stone options, how can you determine which is the right choice to bring your vision to life and elevate your landscape. We've outlined the key benefits of stacked stone hardscaping and our favorite options for adding stacked stone elements into outdoor space.
Need help envisioning how you can use ledger panels to create a visual impact in your backyard? Take a look at Rockmount Stacked Stone for inspiration:
The Benefits of Stacked Stone Hardscaping
It's no surprise that you're considering stacked stone to elevate the look and feel of your home's landscape. With a myriad of benefits, you can incorporate it into your backyard in a variety of ways to bring your vision to life. Here are a few of the benefits you'll experience from stacked stone hardscaping:
Creates Definition Within the Space
A backyard is often a large, open space — and without any sort of defining lines or boundaries, the area can seem overwhelming. Incorporating a stacked stone wall within your backyard can help you define the various areas into outdoor "rooms." With a stone wall, you can separate your seated patio area from the garden as well as other areas like a pool.
Adds Dimension and Visual Appeal
Stacked stone tile can add visual appeal and dimension to your backyard, which is a great option when you have a large backyard. Use beautiful retaining walls to add layers to your landscape or garden to stack your flowers, plants, and herbs in a stunning display. Not only will this create a beautiful appearance, but will allow your plants to flourish as they receive optimal sunshine.
Improves Your Backyard's Irrigation
A major benefit for many homeowners is that a stacked stone retaining wall can improve your backyard's irrigation by trapping and directing water where it's needed. The added structural integrity prevents the erosion of your landscape. Along with properly watering your greenery, a beautiful retaining wall can prevent water runoff from pooling near your basement or driveway.
Enhances the Appearance of Your Landscape
With an abundance of outdoor furniture paired with your outdoor fireplace with a backdrop of greenery, your backyard can look very busy. The contrasting colors can be extremely distracting, making it difficult for you to relax and enjoy your outdoor living space. Adding a stacked stone wall tile creates a neutral backdrop that can help balance the existing color scheme and highlight the areas that you wish to accentuate.
Improves Safety with Fire-Resistant Structures
If you're looking to add an outdoor fireplace to your backyard, look no further than stacked stone. You can have peace of mind knowing your family will enjoy many nights surrounding the fire enjoying homemade pizzas and late-night chats. Because rock is flame-resistant, stacked stone tile offers a safe solution to create an outdoor fireplace.
Create a Beautiful Backyard with Stacked Stone
Here are a few of our favorite options to elevate your landscape using stacked stone wall tile.
Arctic White Marble Ledger Panels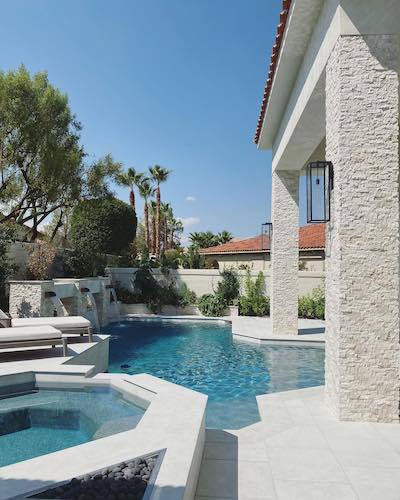 When you close your eyes and picture your dream backyard, what do you envision? If your dream landscape features lush greenery paired with a striking and dynamic white backdrop, you're going to want to consider Arctic White marble ledger panels. These split-face finish stacked stones add texture and dimension to your exterior design project. You won't be disappointed when you opt for these dreamy and creamy white stone options to complement your landscape.
Arabescato Carrara Stacked Stone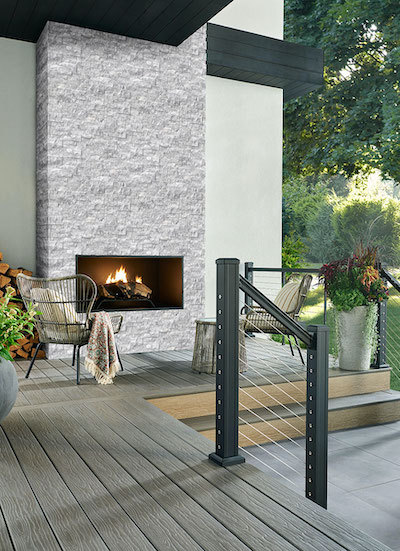 One of our favorite stacked stone options is Arabescato Carrara ledger panels in multi-dimensional gray hues. With the textured split-face panels adding texture to your stacked stone wall tile, you won't want to stop admiring its beauty. Highlighting a mix of light and dark grays offers a contrasting canvas for your landscape without being as striking as a stark white. Arabescato Carrara stone is ideal for fireplace surrounds, accent walls, architectural features, and other outdoor design elements.
Durango Cream Stacked Stone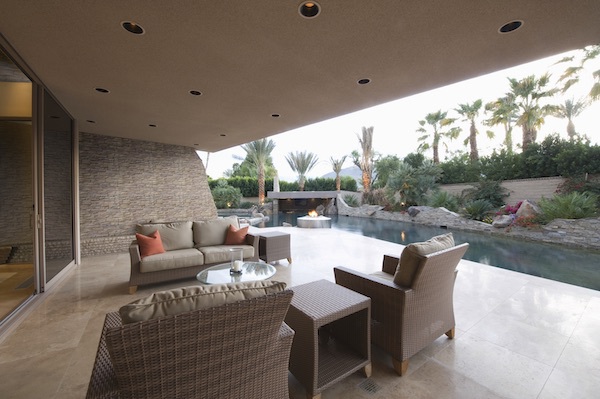 Sometimes you want to incorporate a design element into your backyard that is both appealing without taking away from the beauty of your foliage and landscape design. Instead of creating a focal point for your backyard, use Durango Cream stacked stone to seamlessly blend into your existing space — and elevate it to the next level. The warm grey-beige tones create a stunning appeal that is perfect for any hardscaping project.
Glacial Grey Splitface Stacked Stone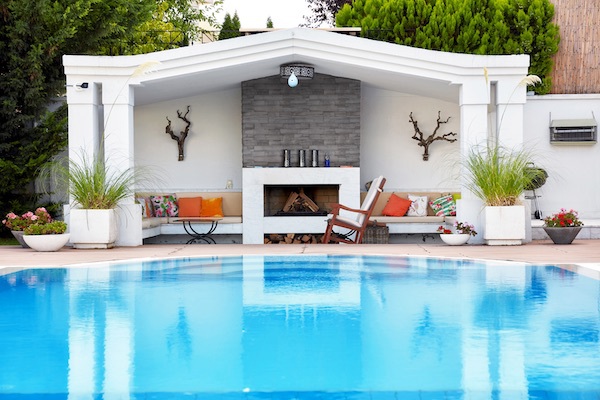 Made from fine marble, there's nothing quite like Glacial Grey split-face stacked stone panel with its gorgeous gray hues to make a space feel classy and clean at the same time. To create a sophisticated stack stone wall, these ledger panels add both depth and interest that offer timeless beauty. Whether you want to use this marble stacked stone as an accent wall, fireplace surrounds, or architectural features, you won't be disappointed in your choice.
Iceland Gray Stacked Stone Panels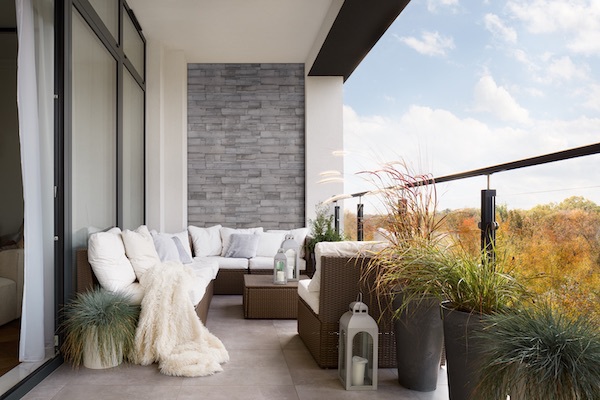 There's nothing like Iceland Gray stacked stone panels to add a little bit of flair to your backyard. Featuring cool silvery gray tones, these one-of-a-kind ledger panels are crafted from natural travertine and are sure to take your backyard to the next level. From outdoor kitchens and fireplace surrounds to garden retaining walls and other architectural features, you won't be disappointed in this elegant and durable stacked stone offering.
Relax in style with an outdoor living space that is one-of-a-kind. MSI's assortment of hardscaping materials, including stacked stone tile, can help you bring your dream-space to life. Whether you want to create a layered and multi-dimensional garden, build an outdoor fireplace, or add beautiful architectural features to your landscape, MSI can help you create your ideal outdoor space.