Mosaics: Wake Up Your Room With Wall Tile
November 22, 2016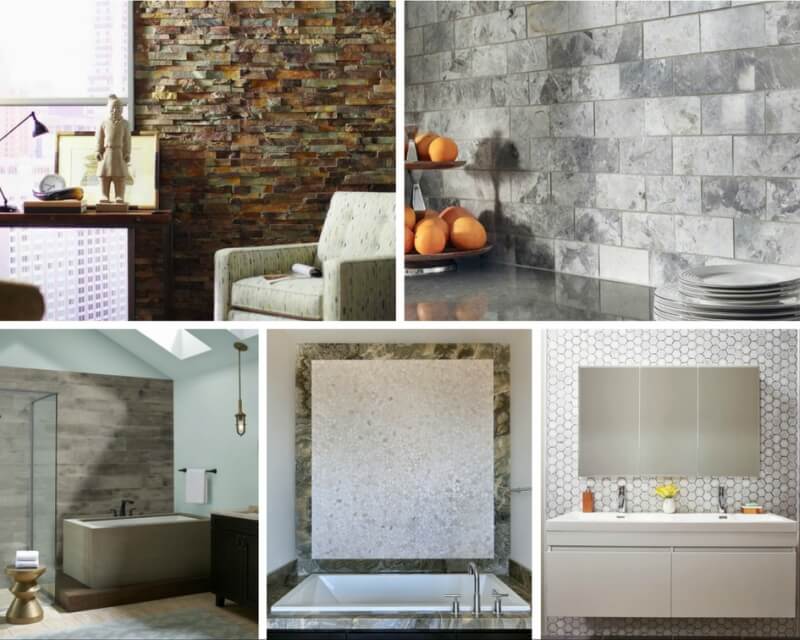 We've all seen painted or wallpapered accent walls, but to really make a statement, nothing could be more dramatic than a tile accent wall. Wall tile is a fabulous way to create a focal point, and is also durable and versatile, making it usable almost anywhere in your home. From kitchens and bathrooms to living room accent walls, wall tile installation is one of the easiest ways to create a high-design look in any space.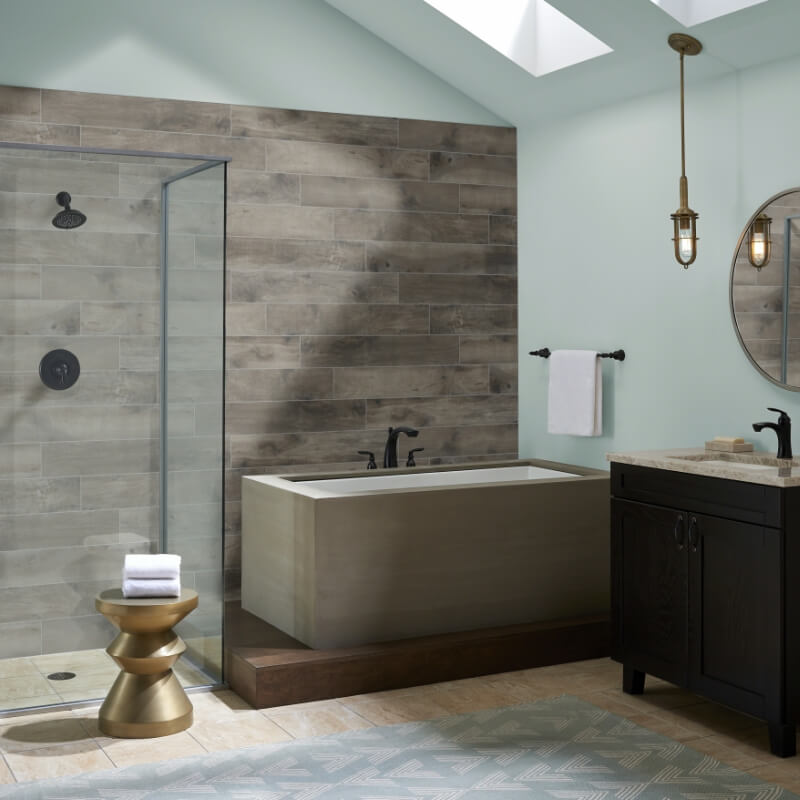 Featured: Country River Stone Porcelain
One of the hottest trends in home décor today is tile that replicates the look and feel of natural wood planks. Embrace this trend with MSI's Country River porcelain tile in Stone, and achieve the warmth and beauty of wood in unexpected places.
Country River Stone Porcelain wood-look tile features realistic knots and graining in shades of soft gray. As you can see from the room scene, this tile is perfect for use in shower and tub surrounds, creating an instant wow factor in areas where real wood doesn't hold up. This tile is durable and easy to clean, making it a no-brainer for heavy use areas such as bathrooms and laundry rooms.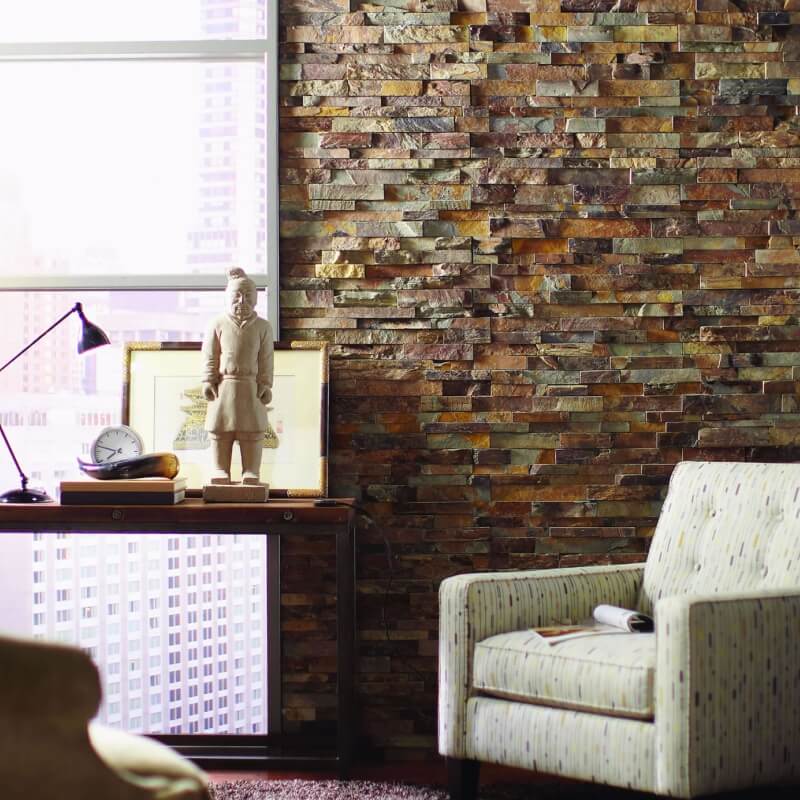 Featured: California Gold Stacked Stone
California Gold Stacked Stone ledger panels are another great way to add a natural look to your home. As shown here, these slate panels impart rustic charm and up the ante on your typical backyard barbeque. The stacked stone panels make a great accent and add texture and dimension. Natural stone is also prized for its unique beauty and character—no two panels are ever exactly alike!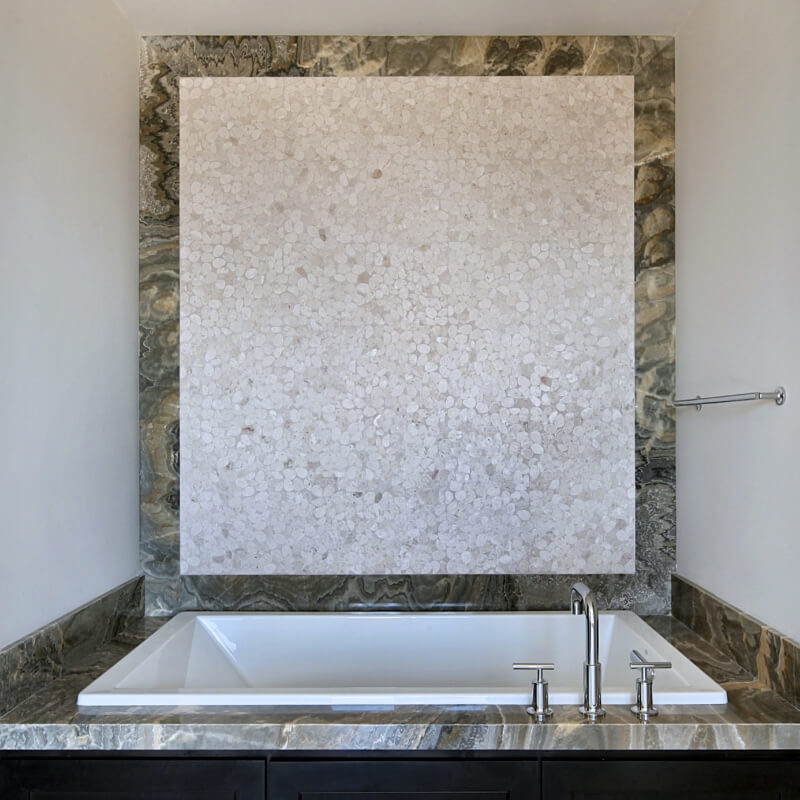 Featured: Coastal Sand Meshed Pebbles
Wall tile doesn't get much more intriguing than this Coastal Sand Meshed Pebbles tub surround from MSI. Tumbled limestone pebbles in shades of cream and beige are suitable for use as a backsplash tile, countertop, or even flooring, but Coastal Sand Mesh Pebbles really shines as an accent wall tile.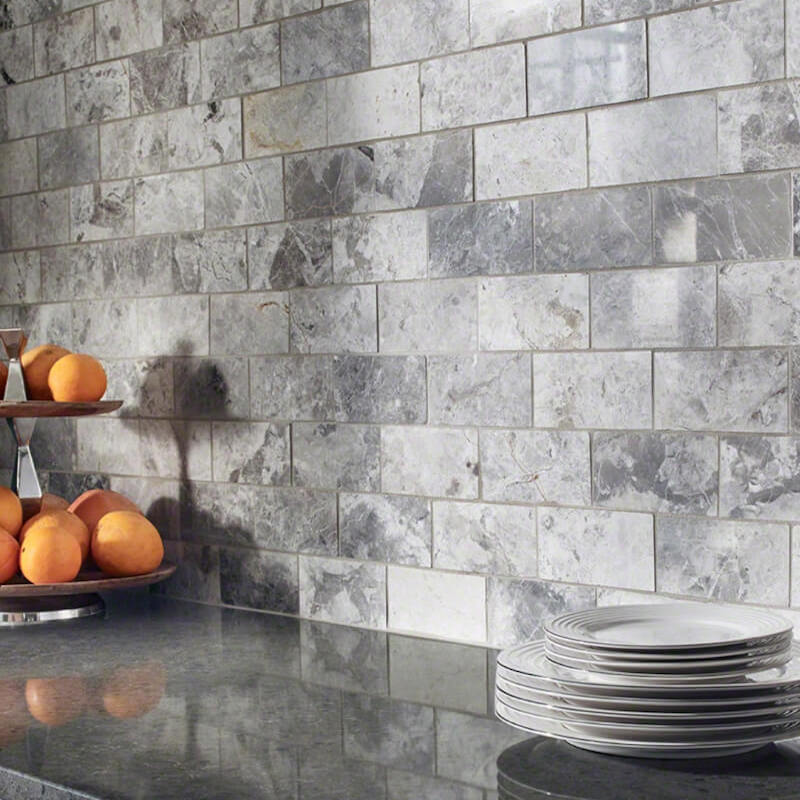 Featured: Tundra Gray 3x6 Polished Marble
Subway tile is a staple for backsplashes and tub and shower surrounds, and now you can put a sophisticated spin on this traditional look with Tundra Gray 3x6 Polished Marble tile. A pale eggshell background is intersected with silver and steel gray clouds and veining in this 3x6 marble tile. The polished surface makes clean up a breeze, without sacrificing your style.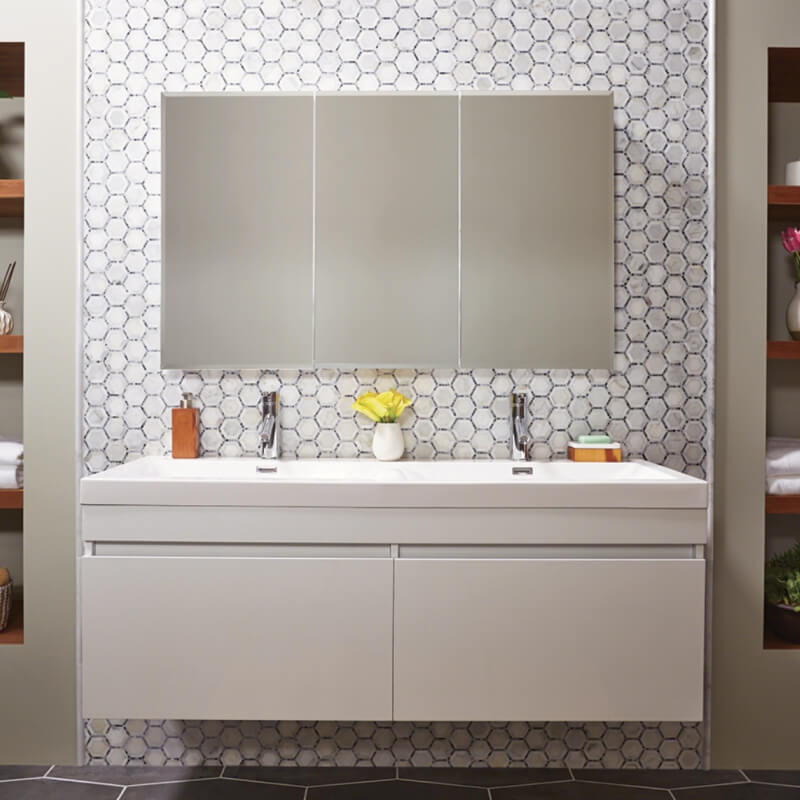 Featured: Telaio 2" Hexagon Honed
Telaio 2" Hexagon Honed marble mosaic tile features a 2-inch hexagon design in honed white marble, with mini gray accents. This design is elegant yet understated, and can transform any room in your home into a tastefully decorated sanctuary. The gray and white color palette is on trend and looks spectacular with white cabinets as shown in this bathroom scene from MSI.
Whether you go for marble, travertine, or rustic stone, wall tile from MSI is a practical solution that makes a powerful statement. So maybe it's time to think outside of the tile-as-flooring box and consider how you can elevate your design style floor-to-ceiling with beautiful tile selections.