Fix A Boring Bathroom With A Lively Glass Mosaic Wall
February 15, 2019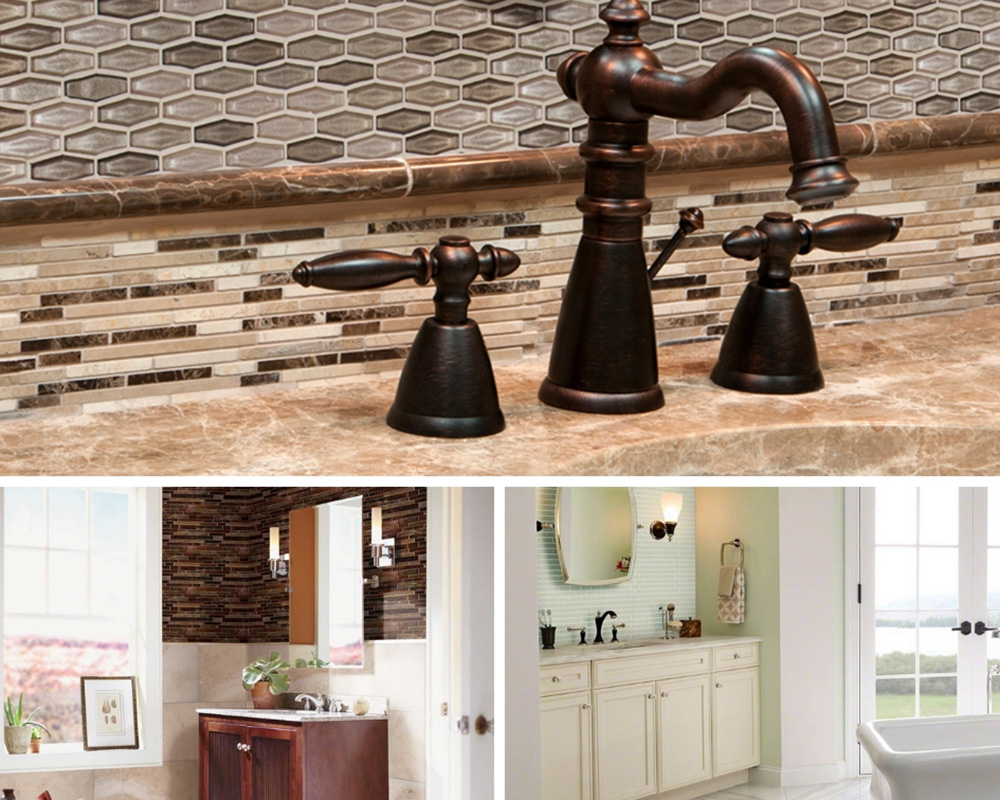 Many people might mistake quantity over quality when it comes to reshaping the look, feel and ambiance of one of the most important rooms in your home. There's no reason why you should spend more time and money than you have to make changes that could break the bank. Replacing a tub, expanding your shower, even replacing a sink can be costly endeavors.
If you are eyeing a makeover for your bathroom, then considering a lively glass mosaic wall could be just what the makeover magician ordered. In many respects, wall tile with inventive backsplash designs could give you the modification you're looking for while not tackling a complete bathroom overhaul. We like to think of this as a sweet spot between design renovation and compromise.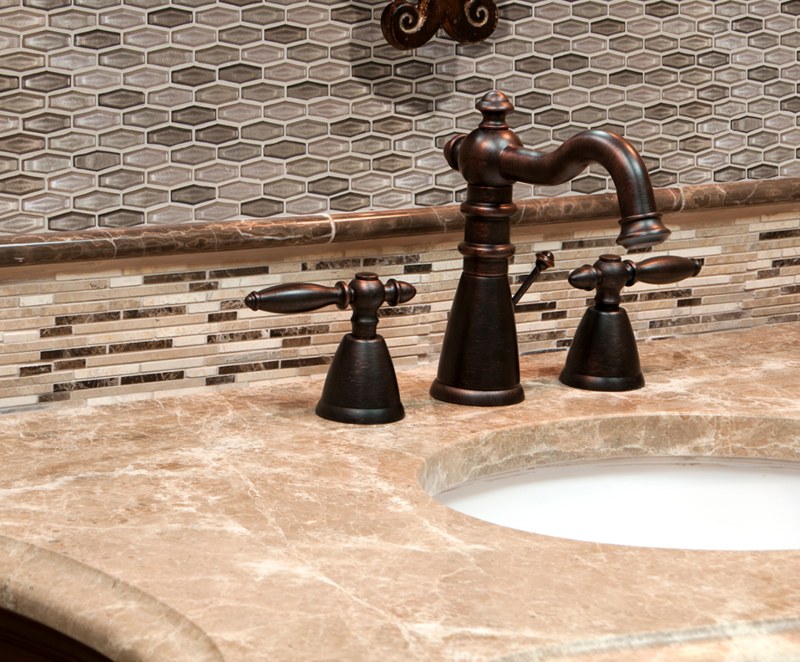 Featured: Champagne Estate Glass Backsplash
Backsplash tile can drastically change the look and feel of your bathroom, giving it a fresh and inviting new vibe that provides variety, a keen visual appeal, as well as aesthetic flexibility. Many people already incorporate wall tiles through kitchen backsplashes in a variety of textures and patterns. This is a best-kept secret from many homeowners and can be the best route to turn your bathroom from blah to beautiful!
For example, Champagne Estate Glass Backsplash combines warm browns and beiges with a beautiful shimmer. This design consists of calming earth tones, particularly set against a complementing faucet or marble sink.
. This backsplash is very popular and appeals to a variety of tastes and aesthetics.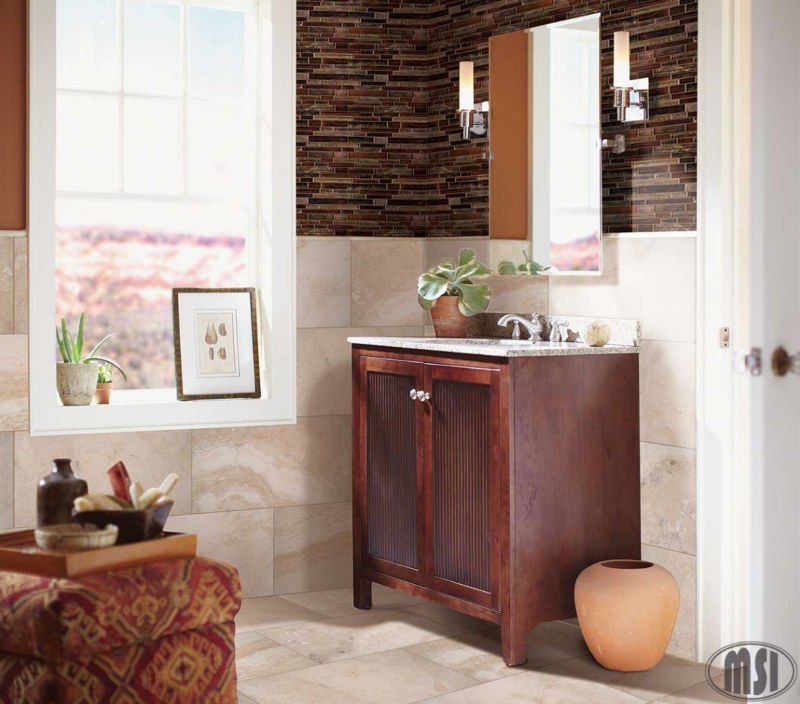 Featured: Artista Interlocking Crystalized Glass Mosaic
If you like the warm brown and beige color, but want to add some gold into the color palette, you may also want to take a look at MSI's Artista Interlocking Crystallized Glass Mosaic tiles. This backsplash design would look ideal in bathrooms, as well as kitchens, integrating those earth tones with a subtle pop of color.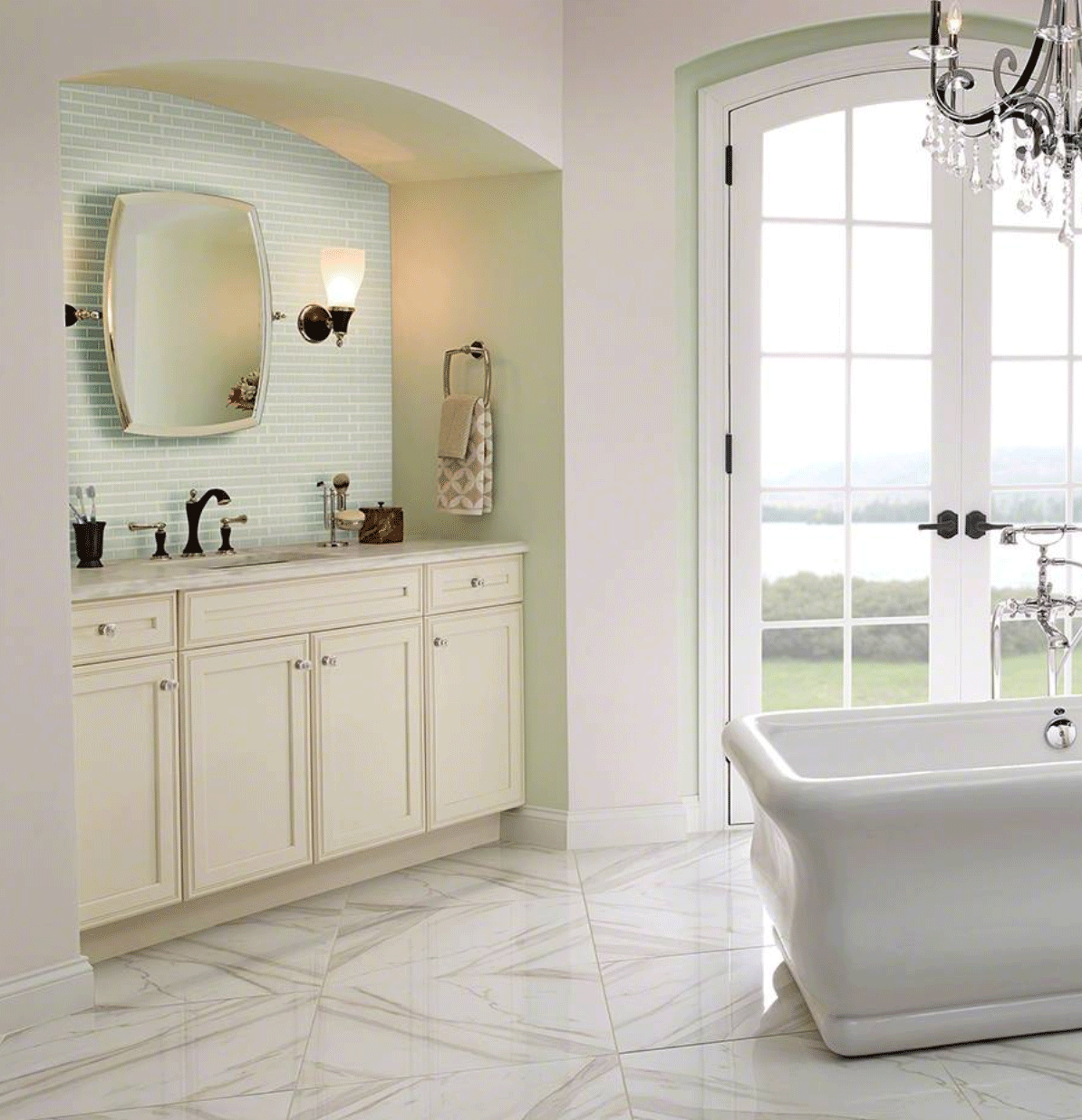 Featured: Arctic Ice
Warm and inviting bathroom mosaics can also come in a diversity of colors, which is why this Arctic Ice provides soft blue tones for a relaxing, yet innately calming choice. This design has a unique ability to whisk people away, transporting them to a cool and inviting paradise while standing in front of a bathroom sink. This tile backsplash offers lightness and airiness to a space that can often go overlooked.
An important aspect of backsplash tile to remember is that it also can be very eco-friendly. Take, for example, MSI's Tektalia Herringbone Recycled Glass Backsplash made from recycled glass tile. This design and color combination is particularly unique, giving off a fabric-like texture while uniting a spectrum of gray tones. And did we mention it's easy to clean? This exceptional herringbone-like pattern is truly one of a kind.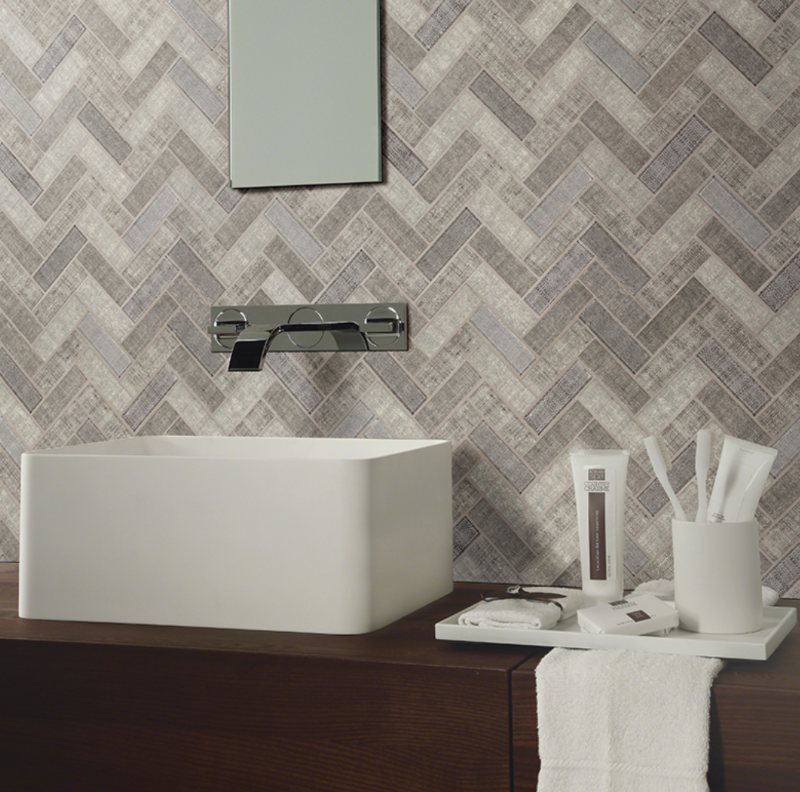 Featured: Textalia Herringbone
The good news is if you want to spruce up your bathroom, there's an easy and affordable way to do so with glass mosaics. From time to time, any room could use a facelift; thankfully, MSI provides the know-how to do so with on-trend patterns and colors to fit any design theme.