10 Great Indoor And Outdoor Uses For River Rock
October 28, 2022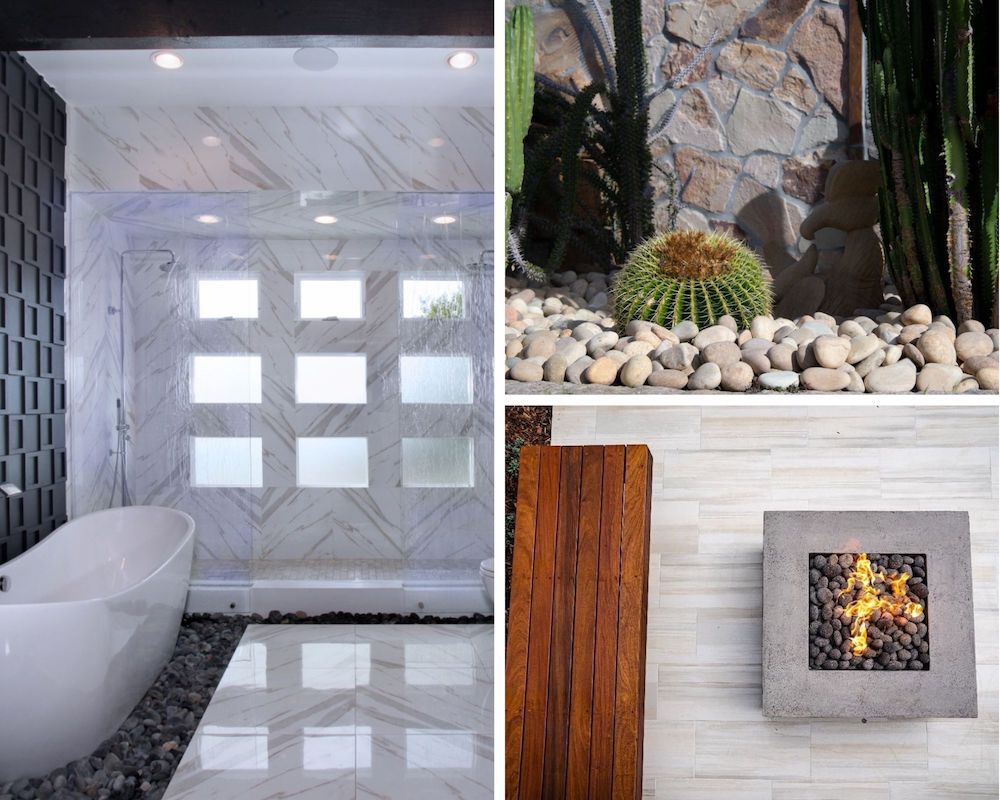 River rocks are stones that have been tumbled and turned by the flowing waters of a river or stream, buffing the edges smooth and round. These naturally polished pebbles make a great addition to your home décor inside and out. If you're looking to incorporate river rocks into your design, consider ten easy and creative ideas:
1. Enhance Pathways with River Rocks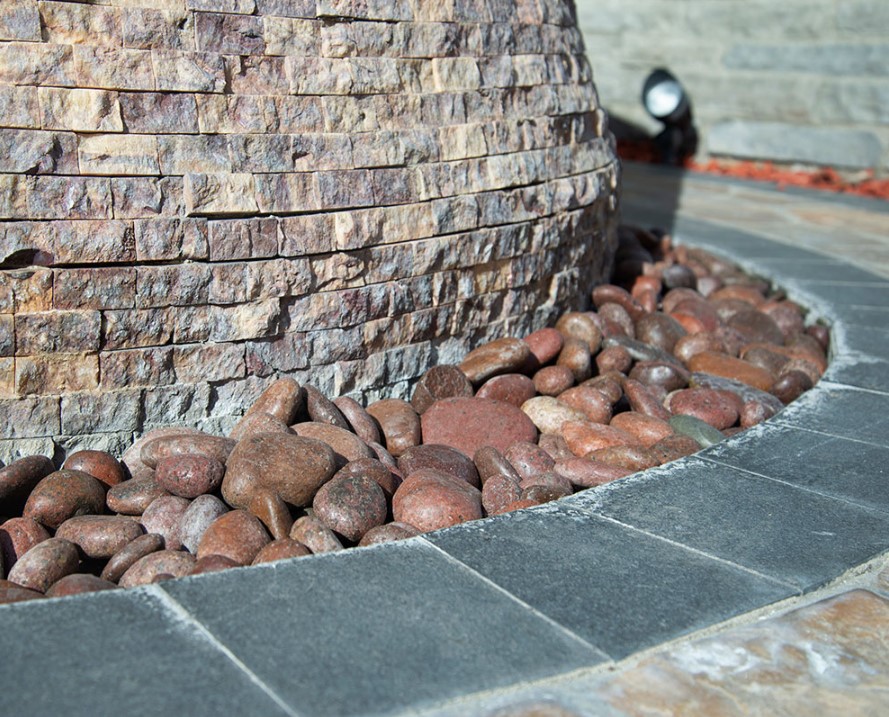 Concrete paths are sturdy and cheap, but they can leave a lot to be desired when it comes to aesthetics, especially when they start to crack and crumble. The good news is that there are many different hardscaping options to explore, including eye-catching river rocks.
If you're looking to add a subtle pop of color to verdant landscaping, Red Polished Pebbles are an ideal choice, thanks to neutral gray tones complemented by rich red and golden hues. In addition, they give the walkways around your home a statement style paired with the practical function of providing clear paths across your lawn.
2. Outdoor Shower Beautified with River Rocks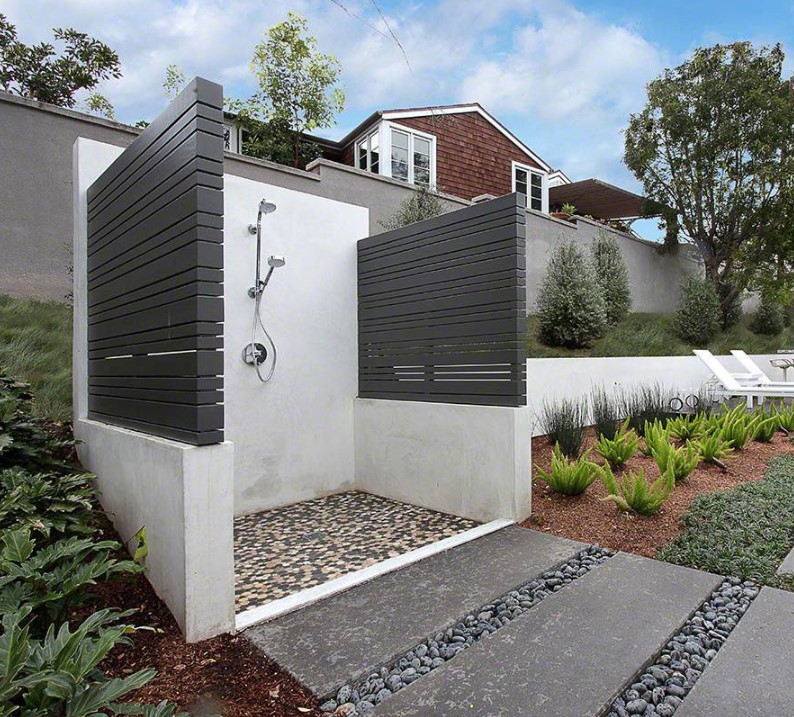 Having a swimming pool is a luxury, but if you want to go the extra mile, including an outdoor shower means you can rinse off the chlorine before heading back into the house. It's also handy for those who get messy with gardening or outdoor exercise.
Adding natural stone to your exterior shower stall is lovely and helps this outdoor addition blend in with the surroundings rather than sticking out like a sore thumb. Black Polished Pebbles are a gorgeous and functional addition to the drain pan that feels comfortable underfoot and provides excellent drainage.
3. River Rock Water Feature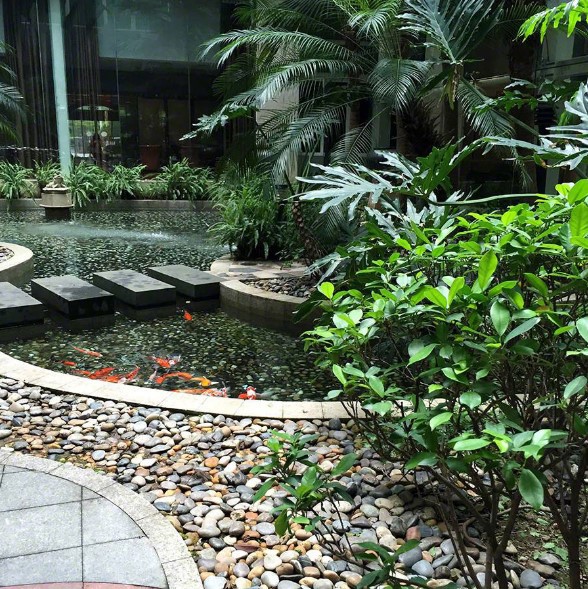 A water feature can help you to turn a standard backyard into a Zen oasis, particularly when you blend an array of complementary natural elements. For example, Mixed Polished Pebbles in shades of cream, gray, and tan are the perfect addition to a pond, waterfall, or fountain. Smooth and serene, these pebbles contribute to a tranquil environment and a timeless design.
4. Outdoor Living Room with River Rock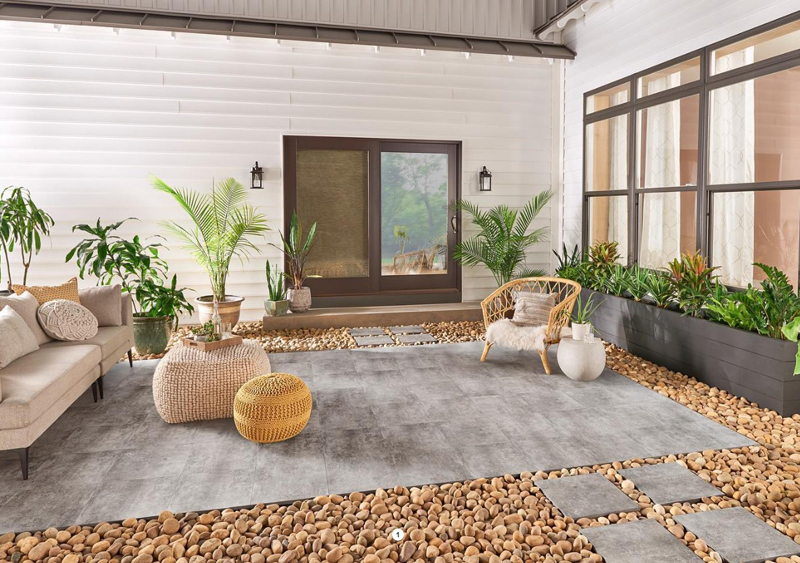 Outdoor rooms have become a popular way to expand the usable square footage on a property. Although they're not full-time living spaces, outdoor living rooms, complete with seating, entertainment, and lighting, are a great place to relax with family and friends amid natural surroundings.
Instead of a spartan concrete patio, consider installing Yellow Polished Pebbles as the foundation of your outdoor room. The creams and yellows add soft, inviting warmth to your space. For stability, you can nestle furnishings into the rocks, and rounded stones are much friendlier on bare feet than sharp gravel or hard concrete.
5. Simple River Rocks in a Pot, Creating Depth and Texture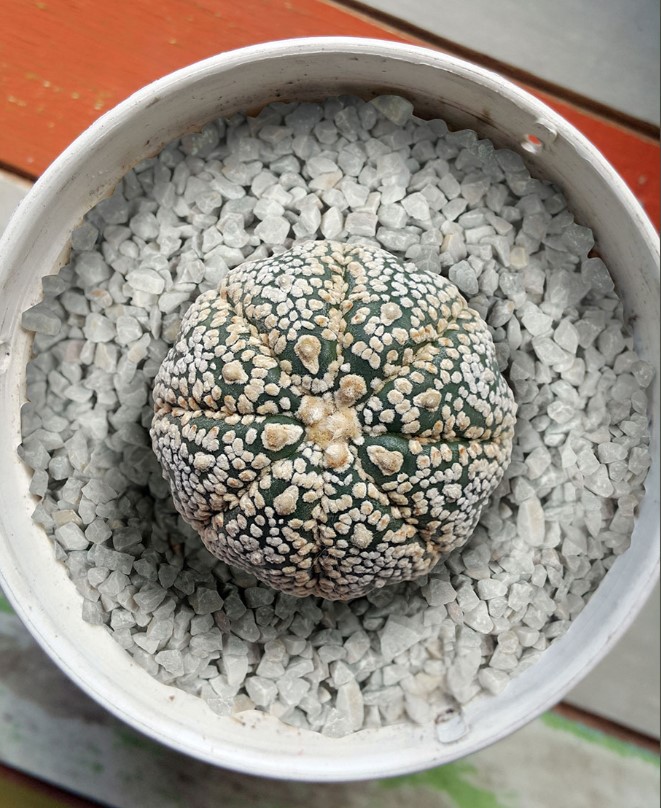 In design, form follows function, but sometimes the function of décor is simply to please the eye and make a space feel more inviting. If you have potted plants in the home or on your patio, you might consider adding a ground cover of Gray Pea Gravel over the soil.
These tiny pebbles aren't entirely smooth — there are still defined edges, although they've been softened. This means you'll enjoy a textured appearance that adds visual depth to the softness of flora and the rounded edges of pots or planters.
In truth, there is also some practical appeal since the pea gravel can help with drainage and evaporation issues.
6. River Rocks Create an Attractive Succulent Garden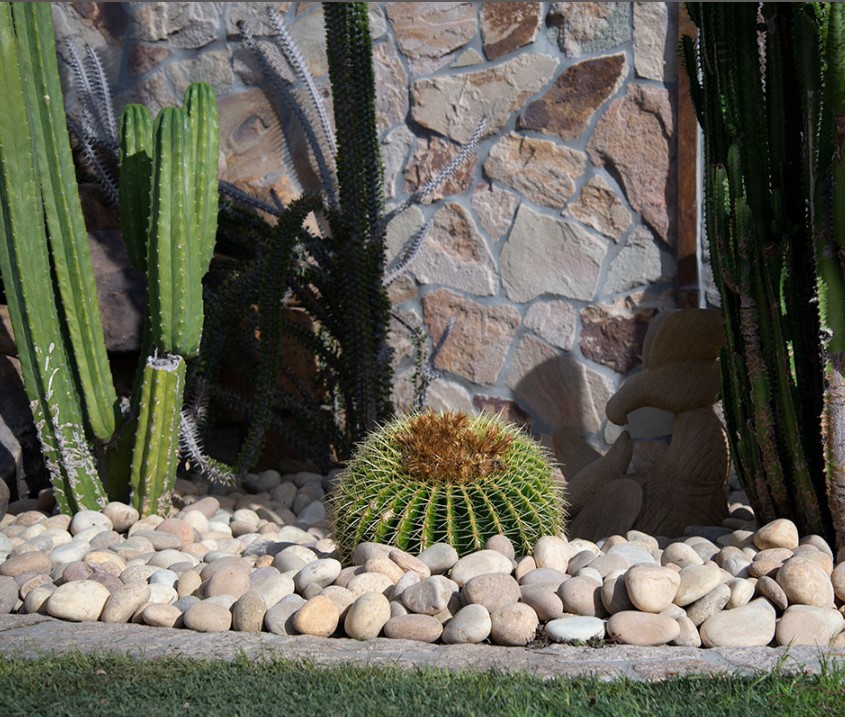 Succulents are remarkably hardy plants that can tolerate all kinds of weather conditions, from extreme temperatures to drought. One thing they cannot survive, however, is extended over-watering.
This is why it's a good idea to plant them in loose, grainy soil, closely monitor how much you water, and use a ground cover of landscape stones to help with drainage.
Larger pebbles are best suited to the task, and a product like Niagara Yellow Pebbles delivers the subtle beauty of sun-bleached, multi-colored beach stones that perfectly complement your succulents.
7. Use Oversized River Rocks to Elevate Outdoor Spaces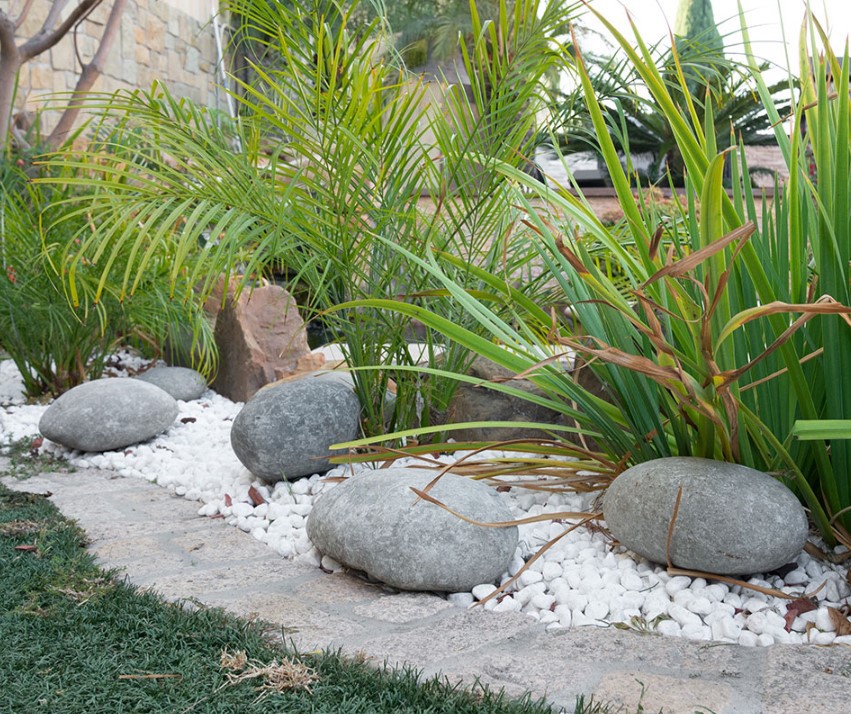 Once you've installed lush, layered landscaping and appropriate hardscaping elements, you may be looking for ways to add a touch of luxury and personality to your outdoor spaces.
This is where elements like Nile Gray Natural Boulders enter the picture. These rounded, quartzite rocks in a dark gray complexion offer the perfect complement to smaller beds of pebbles and a beautiful counterpoint to greenery and blooms.
8. Contemporary Bathroom Design Complemented by River Rocks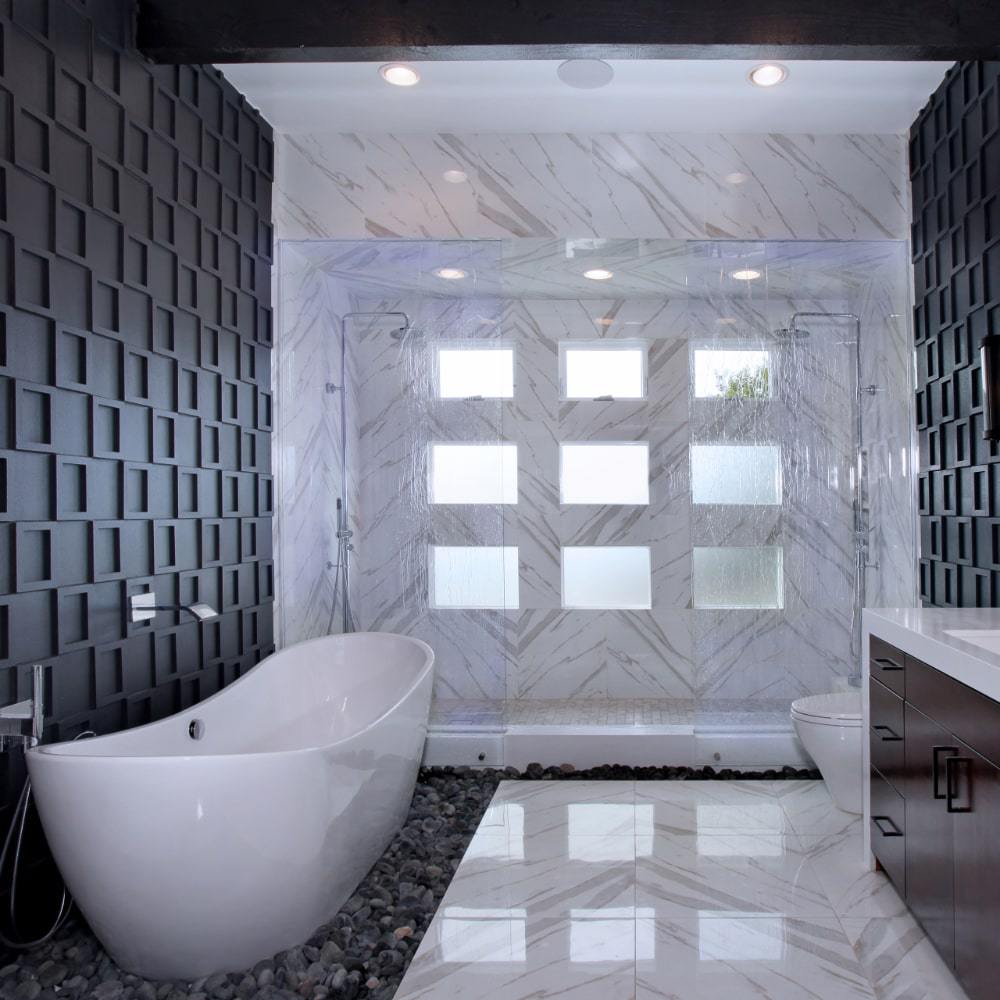 Modern, minimal bathrooms are designed with a spa-like appeal, and river rocks perfectly play into the aesthetic. You can add them to the floor of your walk-in shower or create a drainage bed to nestle your soaker tub in.
You could even cover the entire floor or wet room in water-smoothed pebbles if you like. Or, you could add them in smaller doses in planters placed throughout your Zen space.
9. Garden Edging Realized with River Rocks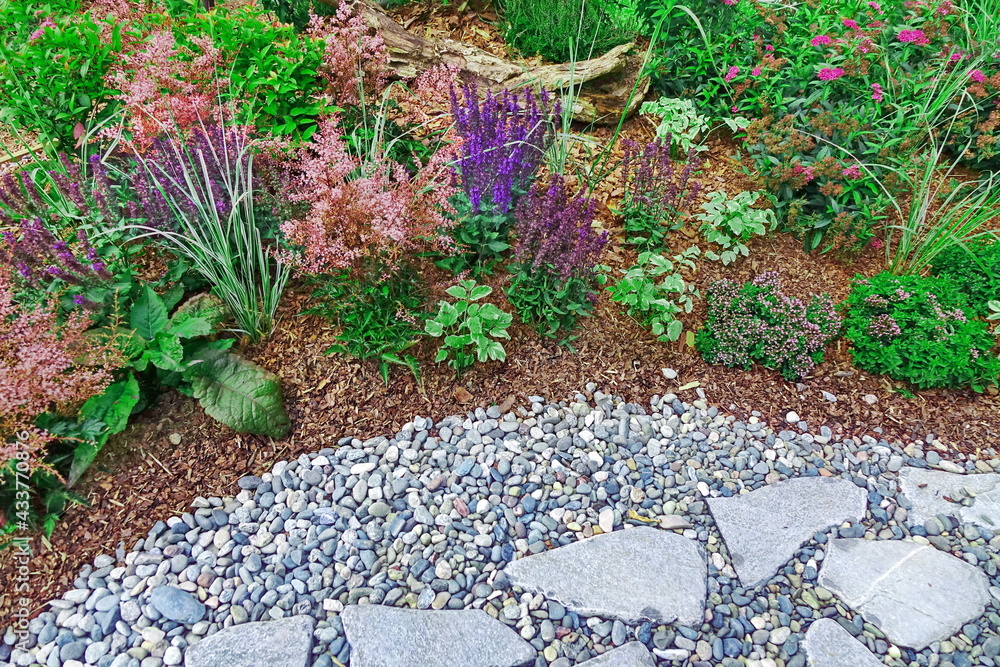 River rocks provide a wonderful means of beautifying indoor and outdoor living spaces, but they also offer tons of practical benefits.
When you use smooth or textured Garden Rock as an edging for planter beds, vegetable gardens, or even trees in your landscaping, you delineate dedicated spaces and help to stop the encroachment of grasses and weeds that might otherwise overgrow the planting zones you've created.
10. Breathtaking River Rock Fire Pit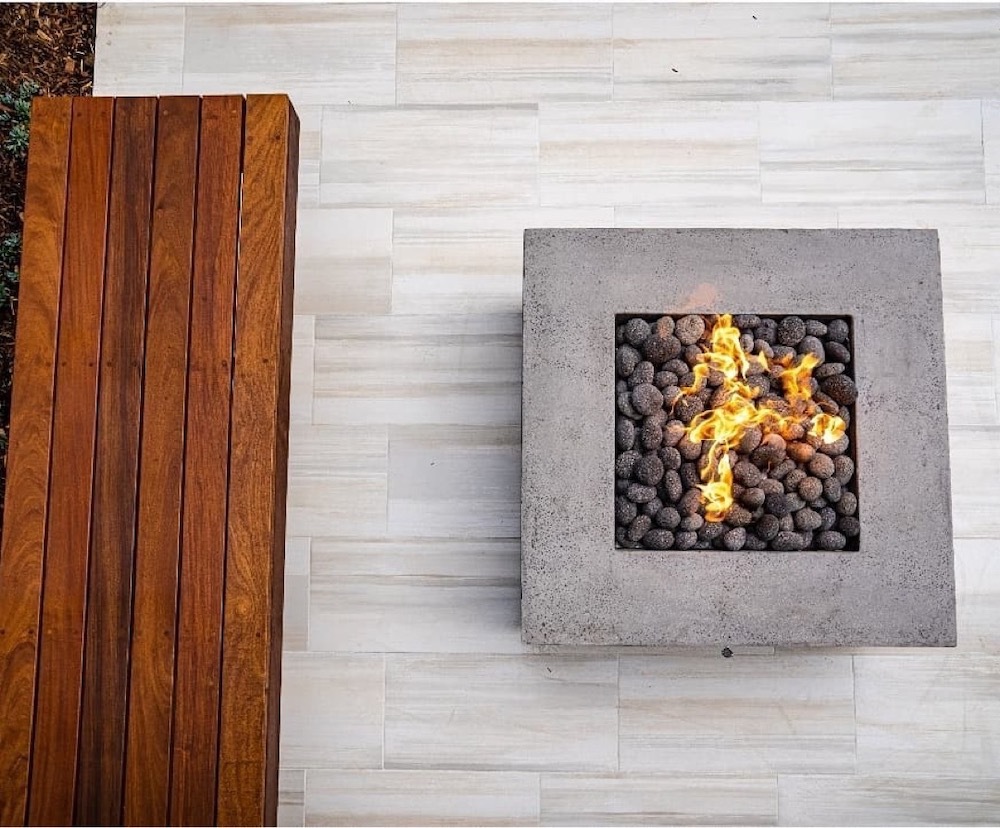 Firepits act as a central gathering space for family and friends in your yard, whether you're warding off the chill of fall or toasting marshmallows on a summer evening. You naturally want this spot to be attractive and inviting, and filling your firepit with elegant river rocks is an ideal way to accomplish this goal.
There are endless ways to incorporate river rocks into your interior design and outdoor decorating. If you need help choosing the perfect pebbles for your home improvement project, don't hesitate to speak with MSI professionals using our convenient chat feature or visit an authorized dealer today.
Learn More About Landscape Rock
How To Build A Dry Creek Bed Using River Rock
The Best Pebbles And Landscape Rocks For Your Succulent Garden