Popular
What Is Your Tile Style?
June 11, 2015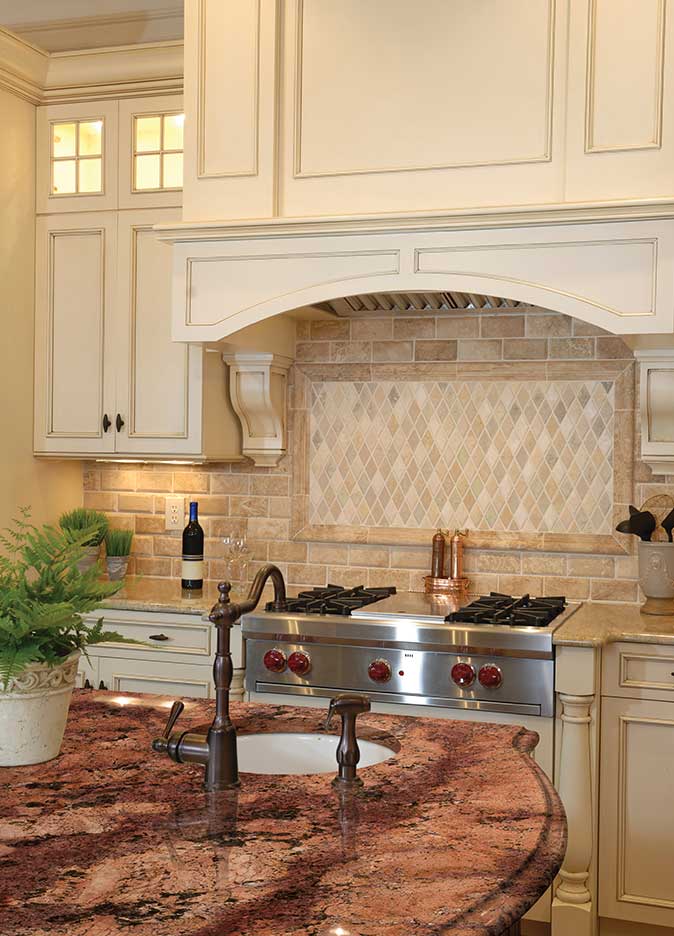 Tiles add appealing texture, color, and pattern to walls and floors and lay the foundation for establishing specific decorating styles. The trick to designing with tile is knowing which decorating style suits your individual aesthetic and your home's architecture, and then knowing what tile treatments further that style.
This overview of popular decorating styles and the premium surfaces that accentuate each look will help you determine which tile treatment best reflects your personal style.
Old World Spirit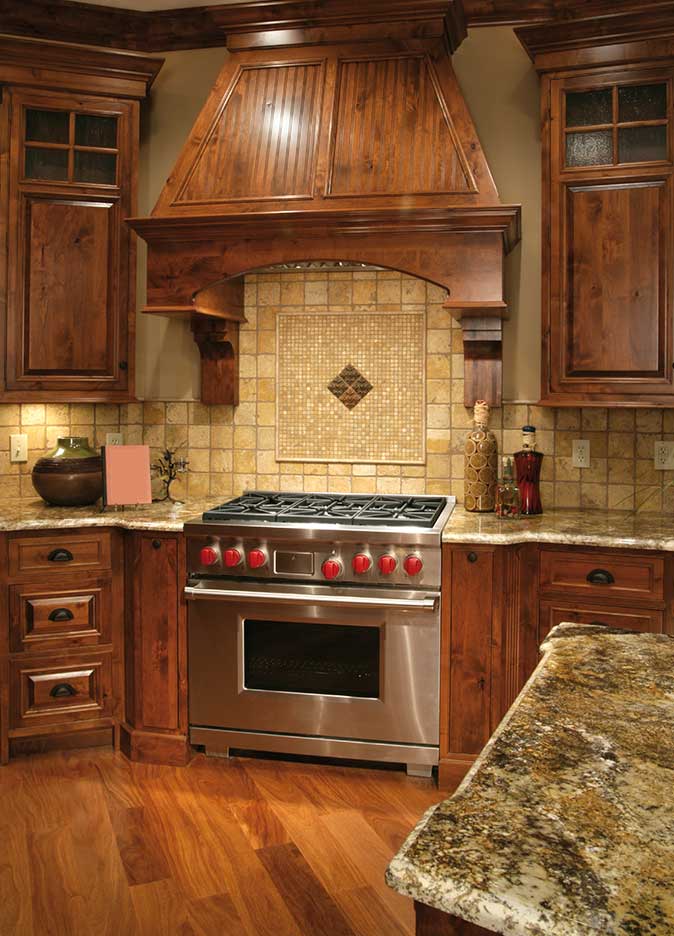 If you like rustic patinas, high-impact details, and historic references, you are likely to love old world spaces. Whether inspired by Tuscan villas, French farmhouses, or Mediterranean manses, old world rooms fuse refined and rough surfaces, formal woodwork rendered in antiqued finishes, and warm-toned neutral finishes.
Good tile and surface choices for creating this assembled-over-time style include travertine-tiled walls, richly veined marble or granite countertops, and floors crafted of honed limestone tiles, blue slate tiles, or porcelain tiles with the appearance of salvaged wood.
Modern Cachet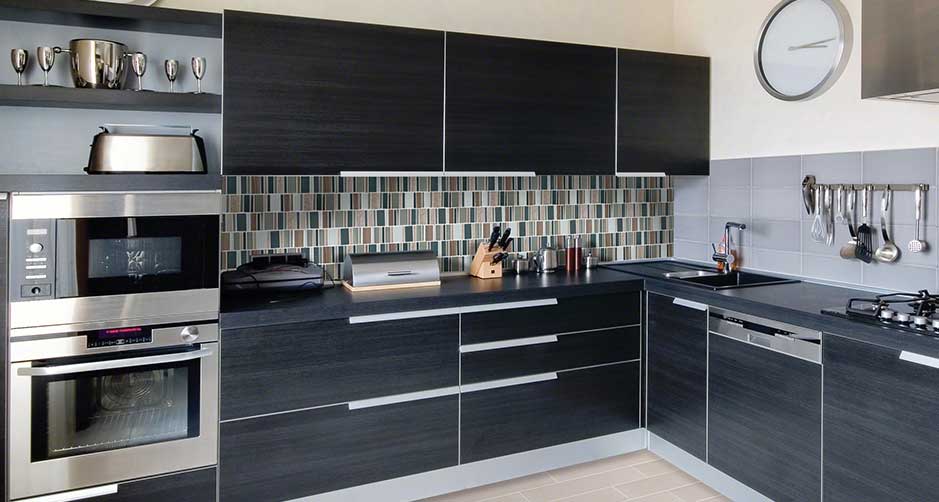 Do you revel in sleek surfaces or enjoy streamlined furnishings? Most likely you're a modernist: you value function over form, appreciate calming spaces, and use geometric shapes presented in neutral tones as building blocks for fashioning progressive quarters.
Enhance modern designs with walls and wainscots fashioned from blends of stone, metal, and glass tiles, black and silver steel mosaic tiles, or interlocking glass tiles laid in a brick pattern.Opt for black, gray, or white quartz or polished black granite countertops that complement (or contrast with) the color of your kitchen or vanity cabinets. Anchor kitchens, baths, and living spaces with easy-on-the-eye floors that have the appearance of concrete or gray-washed wood.
Transitional Attitude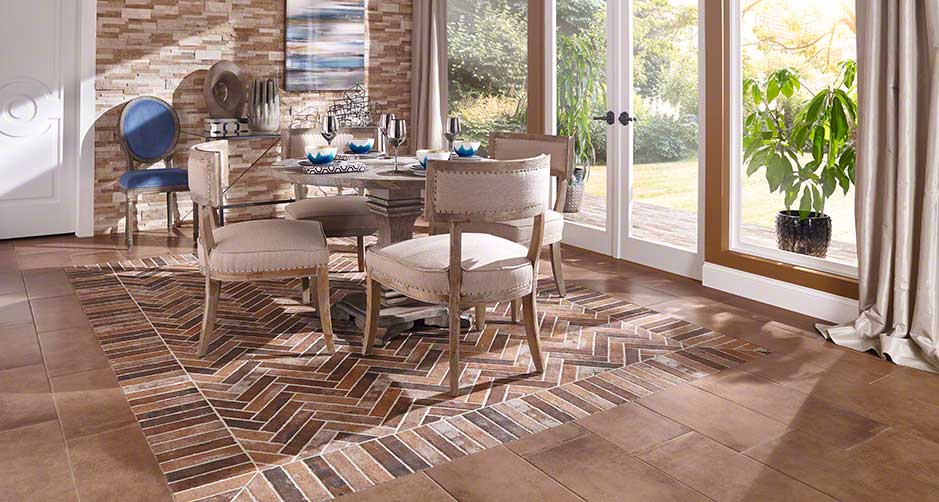 If you're a free-thinker who borrows elements from both classic and contemporary styles, your style is transitional. You like to mix earthen surfaces with chic furnishings and touchable textiles to create comfortable, uncluttered spaces that invite folks to gather.
Generally, transitional style relies on neutral, naturally textured backdrops that supply interest but still allow homeowners flexibility to change out accessories at a whim. Use tile with the look of ledger stone, brick, terra-cotta, wood, and natural stone, mosaic-tile applications rendered in tone-on-tone patterns, and light-colored limestone, granite, and quartzite for floors and countertops.
Cottage Charming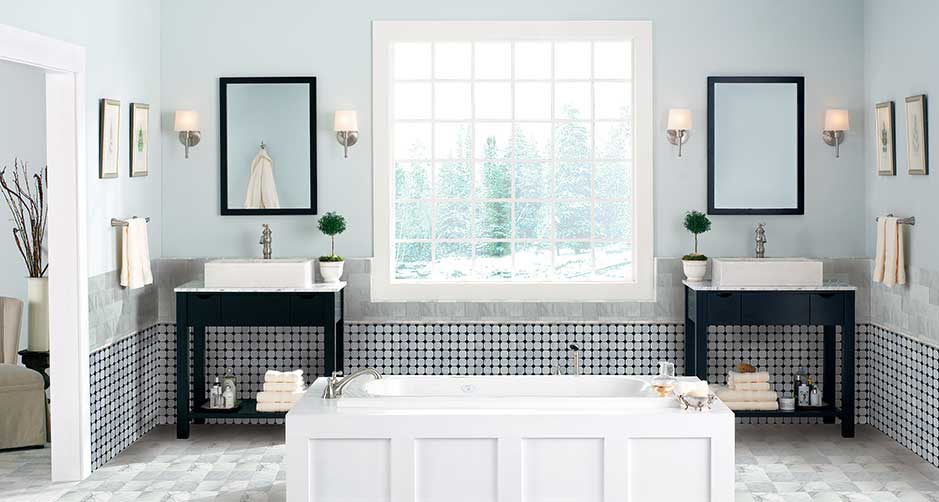 Nostalgic nuances, buoyant white finishes, and sea and sky palettes guarantee that cottage-style spaces are sure to appeal to your living-easy sensibilities. Today's cottage-style designs present old-fashioned materials in updated ways to create bright and breezy spaces.
Think white subway tiles for kitchen, bath, and shower walls; use black and white octagon tiles to fashion a period-perfect floor or an eye-catching wainscot. For a warmer look, consider using large-scale wood-toned porcelain tiles. Like a bit more color? Use glass or seashell-glass tiles to create wall treatments that introduce surf's-up shimmer and water-music hues.
Traditional Character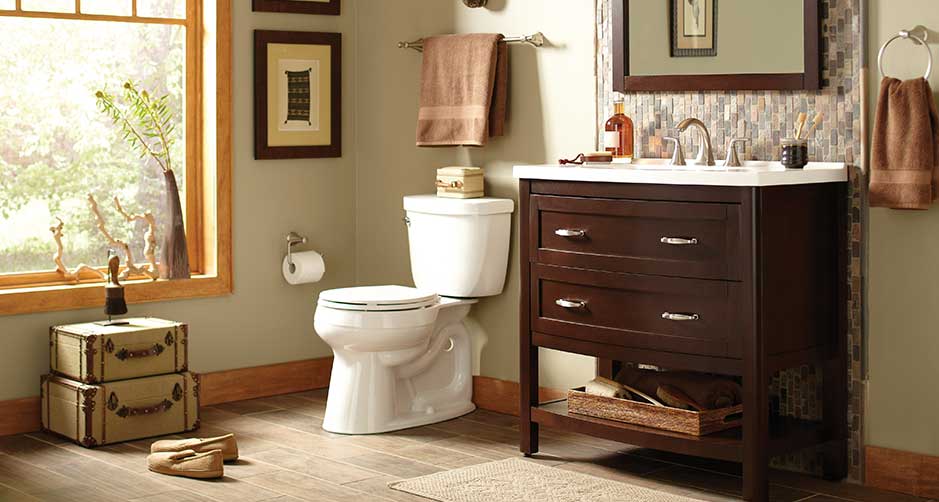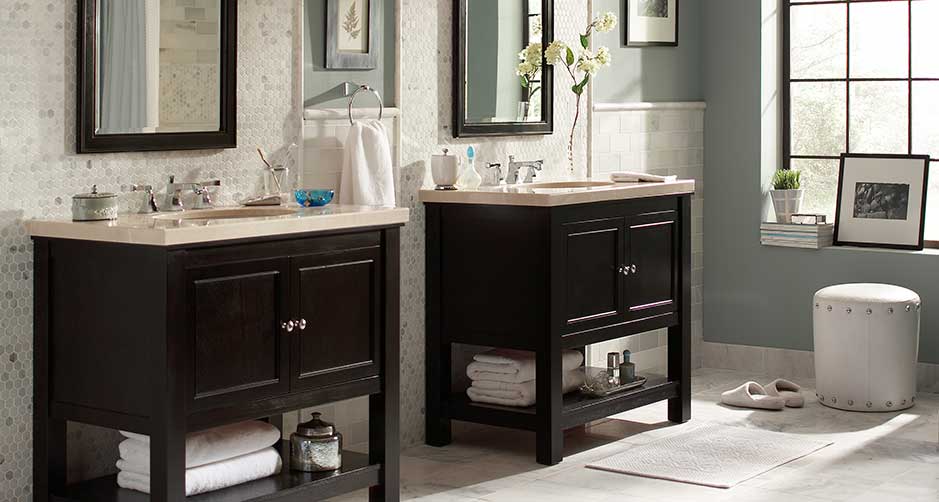 You're a classicist if formal furnishings, posh surfaces, and refined materials start your blood flowing. You find comfort in orderly spaces that are attractive, cushy, and noteworthy. Understated surfaces boasting plenty of natural beauty are ideally suited to enhancing traditional-style designs.
White marble tiles, countertops, and flooring are conventional choices for traditional spaces, but travertine flooring, limestone, and neutral-hued ceramic and porcelain tiles also complement the dark furniture finishes, gilded accessories, and plush fabrics often seen in traditional spaces.
We hope that all of the above has helped you identify your decorating style and preferred design look. For more style-apt tile ideas, take time to explore images in our new online Inspiration Gallery: you'll find a bounty of creative applications that use tile and premium surfaces to establish styles from classic to contemporary and everything in between.