Popular
Top 5 Design Trends Of 2018
February 16, 2018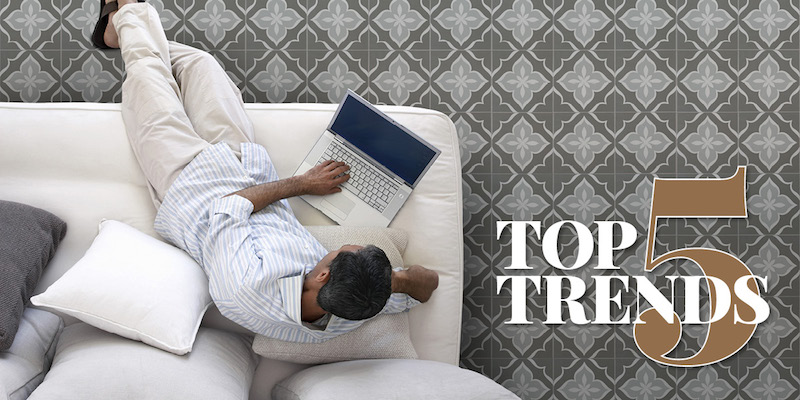 We feel a party coming on. Unveiling our Top 5 Design Trends has that effect on us. Trendspotters like Emily Holle have spoken, and the most inspiring looks of the year are now yours for the taking. With a fresh crop of global faves coming your way, you'll have plenty of intriguing styles to choose from. Ready to transport your home and business? Consider this shortlist your cue to get shaking. (Um, your space isn't going to remodel itself.)
#1. A Force of Nature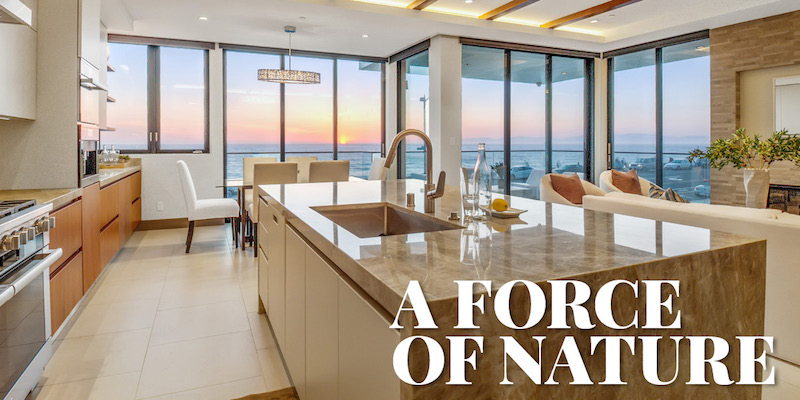 Mother Nature will not be upstaged. Put the newest wave of natural stone looks in the hands of a professional installer, in say, a desert spa or a lakeside home, and their luxurious looks set the tone for a take-your-breath-away experience, not to mention a killer architectural focal point.

Ask a natural stone loyalists why he prefers it over other surfaces, and he'll probably say something like, "I love that no two stones are exactly alike." Others note its raw beauty, integrity, gravitas, and intrigue. We could go on. There's just no denying how effortlessly it transports fireplaces, countertops, floors, and walls into dream home territory.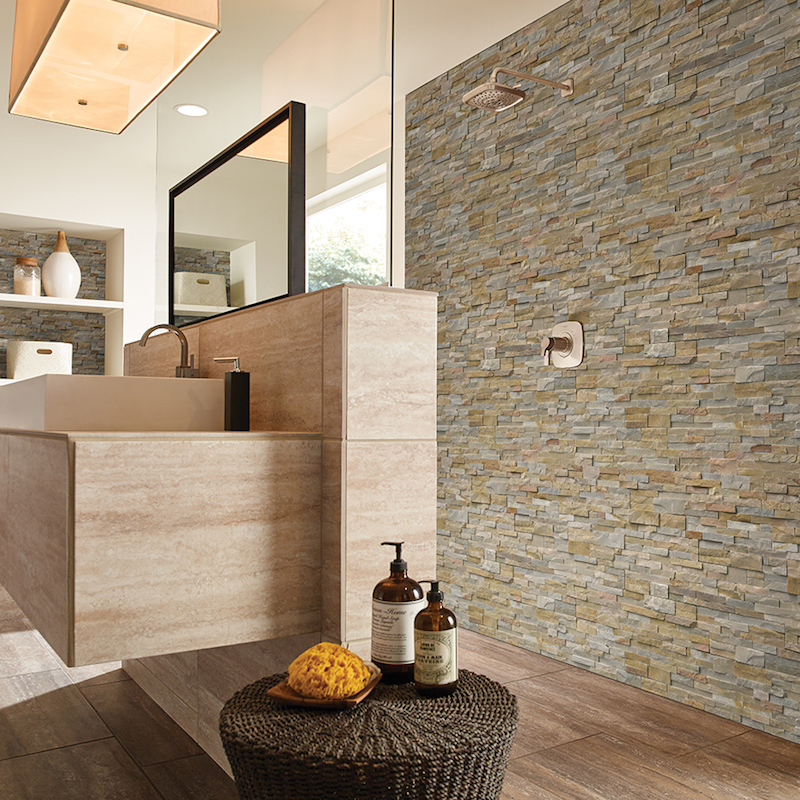 Have you met our latest crush? Say hello to Golden Honey Pencil RockMount Stacked Stone panels.
Collections like Rio Lago Pebbles, RockMount Stacked Stone Panels, and Quartzite are inspiring a revival of natural stone across North America – especially in kitchens. Are you in?
#2. Pattern Palooza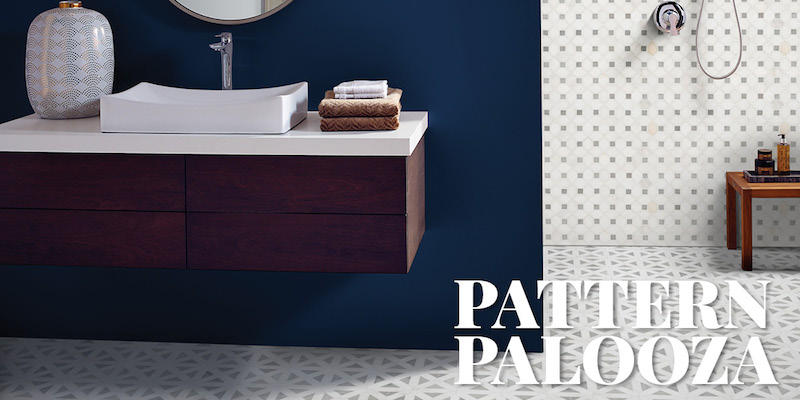 We'll always love white subway tile. But after years of minimalists design, we're ready to cut loose. From chic geometrics and fresh florals to ethnic-inspired prints and European style encaustics, lively prints are in their heyday. And we're dancing here. If you're a mover and shaker who loves bold tile, try Brina Porcelain from the Kenzzi Collection.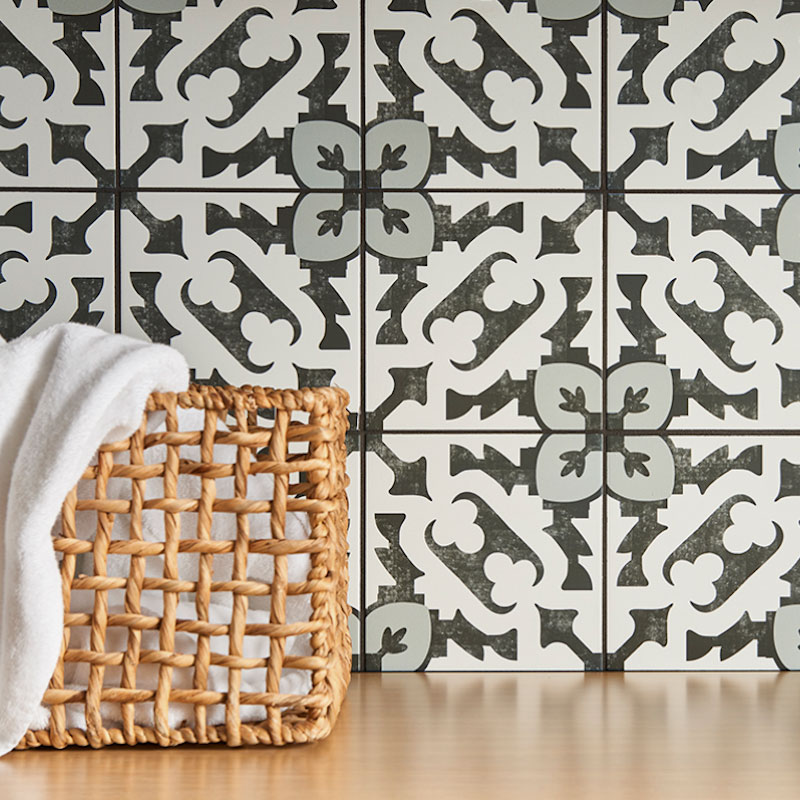 When done right, pattern packs a dramatic punch. And let's face it: it's fun! Go all in with encaustic-inspired tile on your floors and walls. Or take a low-key approach to printed tile with a geometric white & gray marble backsplash like Bianco Dolomite Geometrica. Prefer creating your own pattern? Make it happen with herringbone, parquet, and chevron installations with a variety of rectangular tiles. Whisper White Arched Herringbone tile shines in white-on-white kitchens and baths, talk about pattern play!
#3. Tricked Out Tile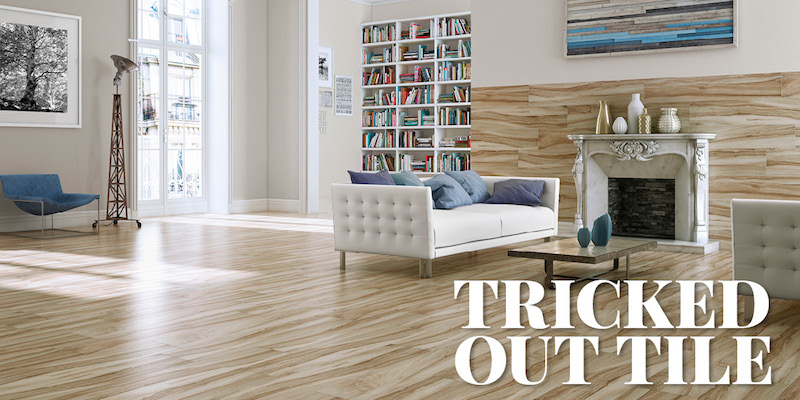 If your motto is, 'Be anything but predictable,' this design trend is for you. Tricked Out Tile is all about the double take, so expect to hear "Say, what? OMG!, that's tile" on the regular this year. No longer just relegated to the floor, tile is growing up in surprising ways—especially wood and marble look porcelain tiles.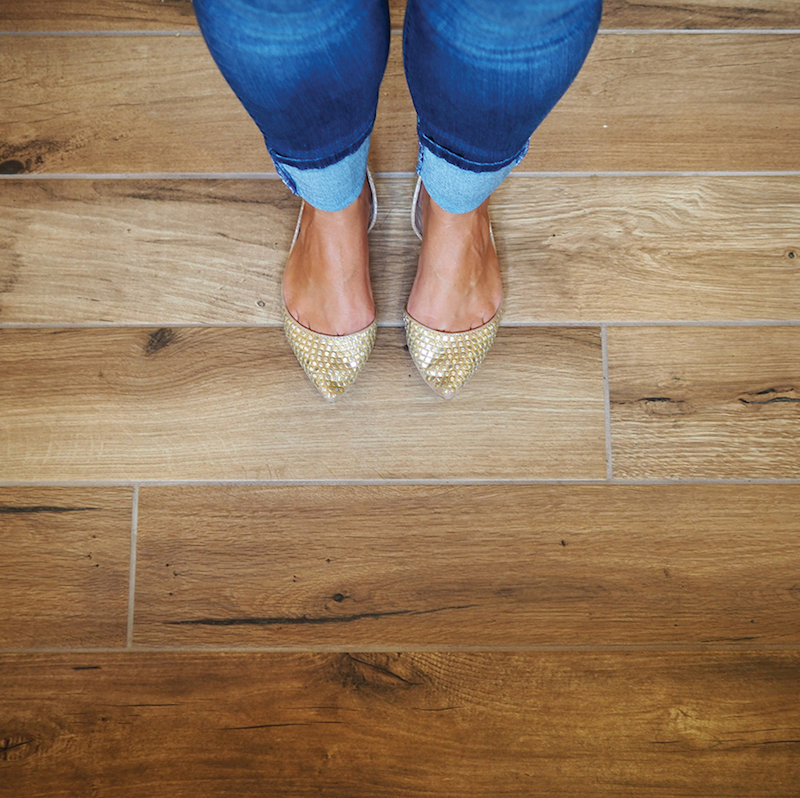 Earning the love of discerning crowds, wood look tiles like Palmetto Cognac just keep getting better.
Thanks to mind-bending print technology, one-of-a-kind accent walls, outdoor patios, ceilings, and tabletops are popping up everywhere. Do you revel in the unconventional? Try out-of-the-box installations with collections like Optima (indoor/outdoor), STILE (thin porcelain slabs), and Dekora (stacked stone porcelain panels). All these looks are designed for modern-day life to be low-maintenance, budget-friendly, and durable. A reason to uncork some bubbly? We think so.
#4. Off-the-Wall Dimension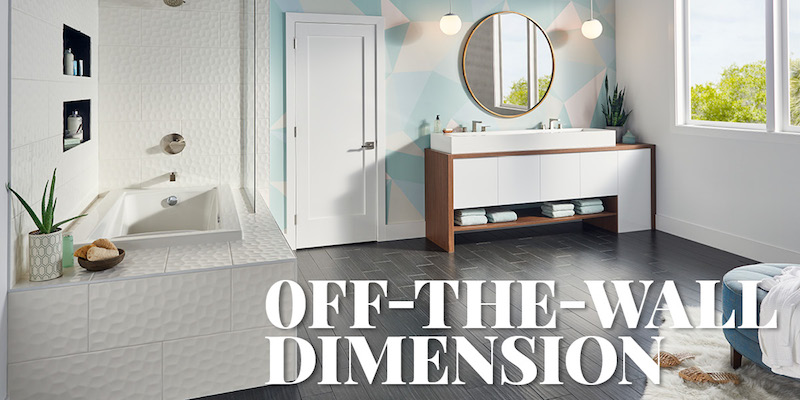 The days of asking, "What if?" are over. Like the four other bombshells, three-dimensional tile is reveling in the spotlight. Whether it's floor-to-ceiling in a bathroom, on an accent wall behind a bar, or in a kitchen's open shelving, the look is always unexpected.
Our favorite part of this high-impact trend is how easy it lends dimension to a design – especially when it comes to feature walls. Much like a room that a designer expertly layers with a range of textiles, 3D accent walls add a refreshing jolt of interest and texture. Paired with a tactile experience, it makes for an impressive focal point in a room.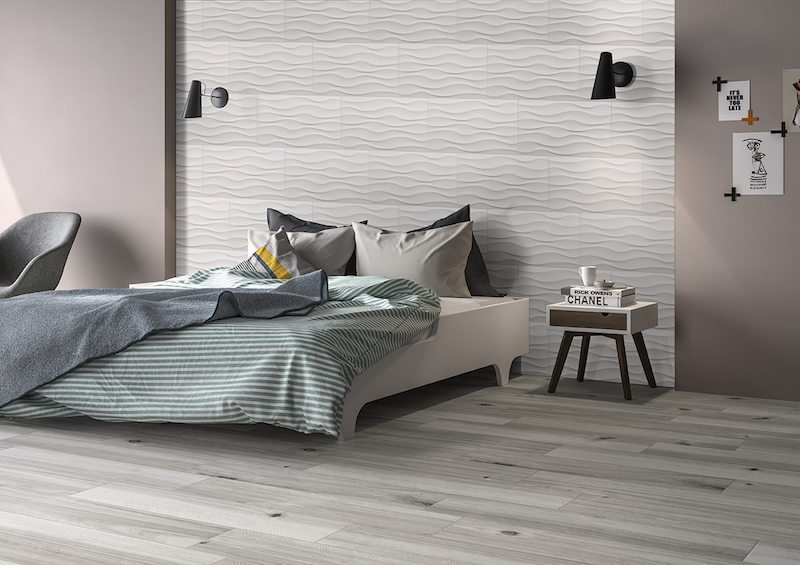 When only modern will do, wake up and wind down with a 3D Dymo Wavy White accent wall.
The next time you're itching to remodel the wall behind your headboard or install a showstopping backsplash, 3D tile collections like Dekora Porcelain, RockMount Stacked Stone, and Adella Porcelain, won't disappoint. Oh, and heads up: you won't be able to keep your hands to yourself.
#5. Striking Movement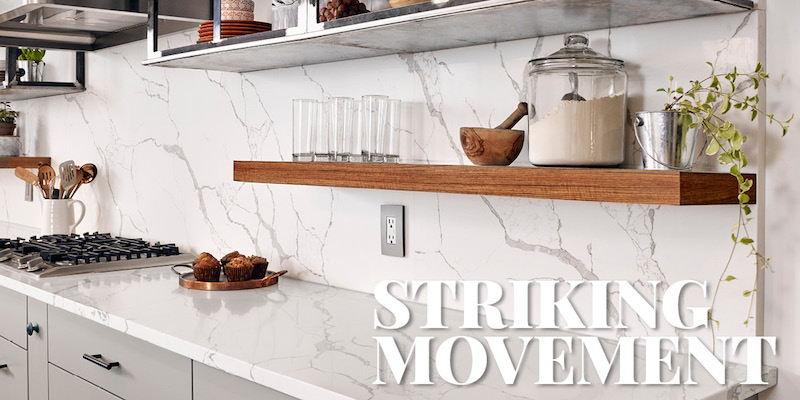 The superstar trend of marble veining has a new twist. Veins are stronger and more prominent right now. And hello, they're making a much-louder statement than the ones we've seen in the past. It's all about the wow-factor, people!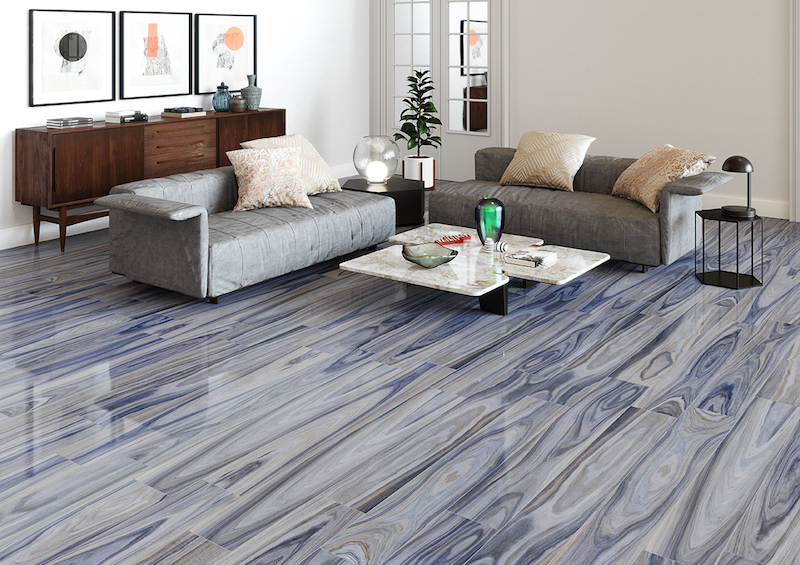 Oh, the glamour of it all: Dellano Exotic Blue Porcelain.
For the first time, homeowners are asking for "bookmatch slabs" by name. We love what that means: Bookmatch looks are no longer just for high-end commercial spaces. We're bringing them home and creating rooms with lots of movement and modern drama. Up to the challenge? Check out these collections: STILE, Q Premium Natural Quartz marble look countertops, Palissandro Marble, Marmara White Marble, and Pietra Porcelain.