What Is Rigid Core Luxury Vinyl Flooring?
December 06, 2019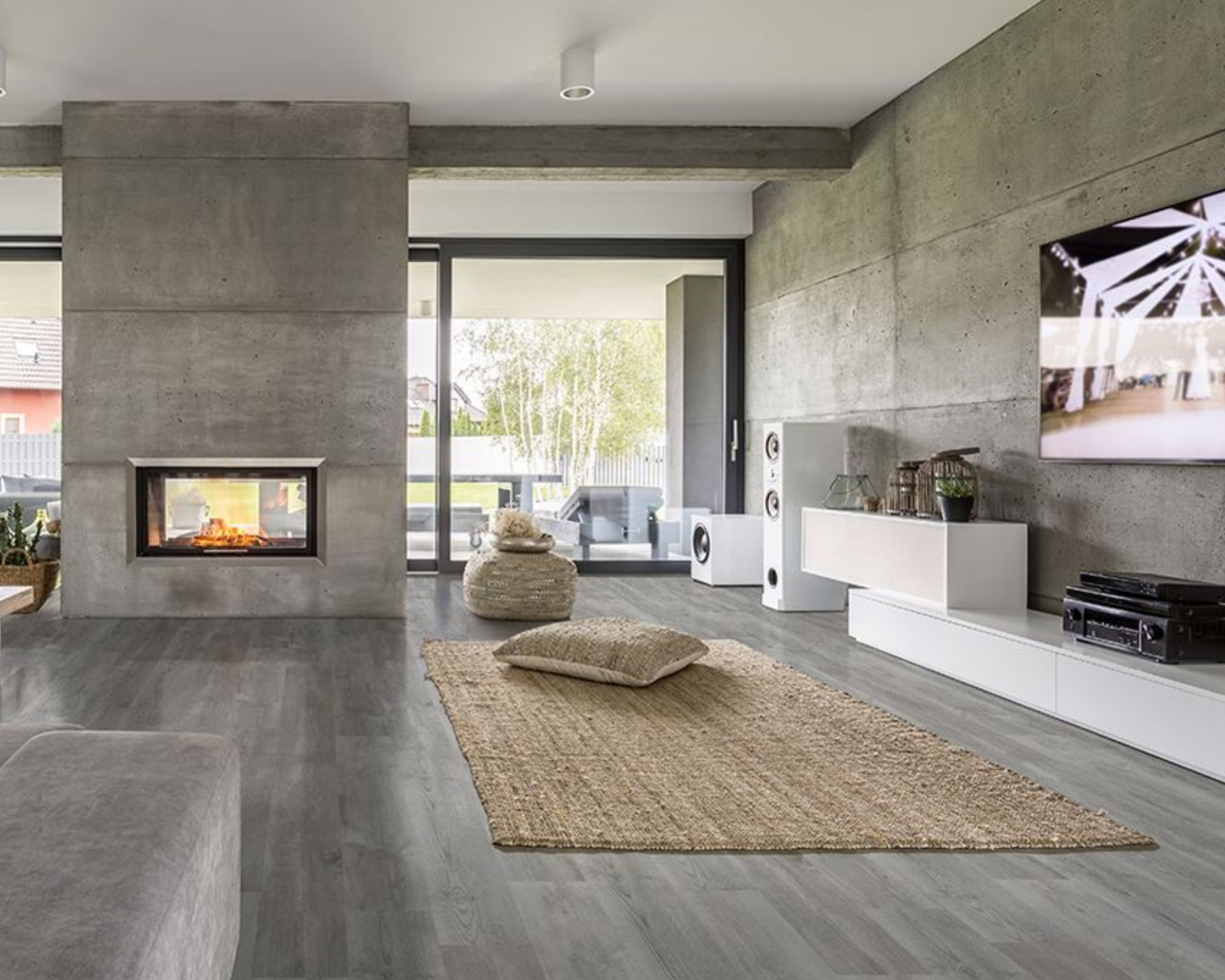 Rigid core is click-type plank vinyl flooring that doesn't require any adhesives, and it's quickly becoming the top choice for homeowners and business owners because of its many benefits. These budget-friendly options come in a wide range of styles and realistically mimic the looks of both hardwood and tile. They are 100% waterproof, comfortable underfoot, and easy to maintain. They're also the easiest to install with its tongue and groove system and floating installation, so it's perfect for DIY projects. In this guide, we'll compare the differences of rigid core vinyl and glue-down luxury vinyl tile (LVT) and why rigid core is perfect for residential and commercial applications.
What Is Rigid Core?
An improvement on traditional vinyl, rigid core is an engineered product with a rigid core construction for added stability, and because it's a solid plank, it has less flexibility than regular vinyl. It's constructed of three to four layers, including the wear layer that protects the planks from scratches and stains, a thin layer of vinyl over the core, the strong rigid core that could be made from a wood or stone plastic composite core for added durability, and a not always included attached underlayment for extra cushion and sound absorption.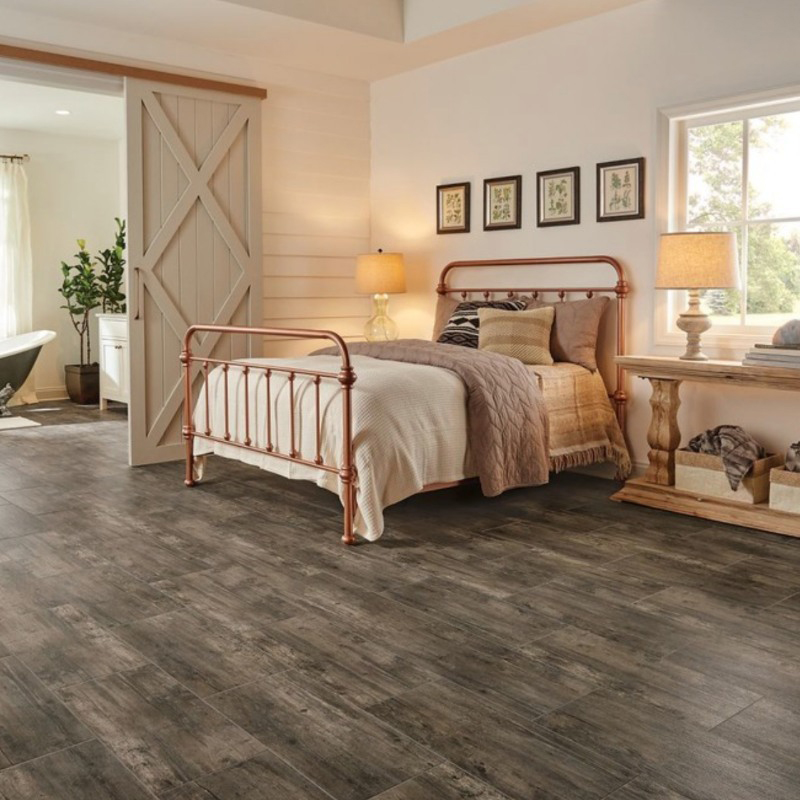 Photo Credit: Houzz
Benefits of Rigid Core
It comes in a wide range of colors, styles, and textures to realistically mimic the looks of hardwood and natural stone tile. Vinyl flooring is known for its ability to be installed just about anywhere because of its water-resistant properties, but rigid core vinyl goes one step further offering products that are 100% waterproof. For those with messy kids and pets, you won't have to worry about moisture or humidity ruining your planks or causing them to swell. The tongue and groove or click system makes it easy to install on your own.
MSI offers a next-generation collection of rigid core vinyl with its Andover Series, Cyrus Series, XL Cyrus Series, and Prescott Series from MSI's Everlife Luxury Vinyl Tile line. These collections represent some of the highest wear-rated LVT from MSI, which makes it suitable for commercial applications. Products from MSI's Prescott Series, including Hawthorne LVT with rich dark browns and realistic knots and grains to Ludlow LVT with subtle grey tones and charcoal gray knots and grains, work well in every style from modern farmhouse to contemporary industrial.
Rigid Core vs. Glue-Down LVT
Rigid core products have a floating Luxury Vinyl installation method, which means that they float over the subfloor without any glue or vinyl floor adhesive tape. It becomes a very easy DIY project for many and could be installed in any room of the home but is more ideal for smaller areas since the floors could potentially lift or have vulnerable seams if in a large room. However, rigid core LVT is better suited for high-moisture subfloors like in a basement because a below-grade room could be constantly damp or become flooded.
Glue-down LVT, like its name states, is glued down to the subfloor using glue or double-faced acrylic tape. The key to installation is starting with a flat, even subfloor since any imperfections could show through and even cause damage to the underside of your LVT over time. Because it's harder to work with, it's recommended that a professional install glue-down LVT. It can also be installed anywhere in the house but may be more durable for larger rooms or areas with higher traffic since it's attached to the subfloor. This also is a benefit for any rolling traffic, such as furniture on wheels or those with wheelchairs.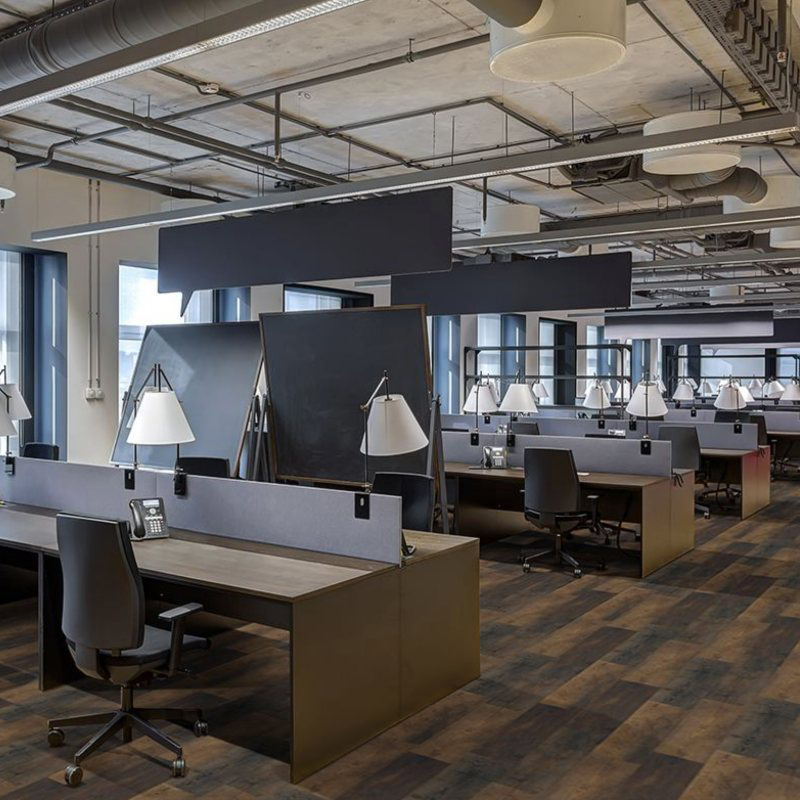 If for some reason a plank or portion of the flooring needs to be replaced, they're both pretty easy to do. However, a floating rigid core product may be a little more complicated since the planks interlock with each other. This means that each tile or plank in its path will need to be removed before you can replace the damaged section. But, glue-down flooring is simpler because you can replace individual tiles or planks or put in a whole new floor by installing it on top of the old one.
While the cost for rigid core LVT is higher than glue-down, with $2.99 per square foot compared to $1.70 per square foot, remember that a DIY installation for rigid core could make the total cost less than the more affordable glue-down products when factoring in labor fees.
MSI's Rigid Core Vinyl Warranty
It's always important to carefully review the details listed in a manufacturer's warranty as well as know what's not covered under your warranty. MSI offers a limited residential lifetime vinyl tile warranty and 6-year light commercial warranty on its Cyrus Series and XL Cyrus Series and a lifetime residential warranty, a 10-year light commercial warranty, and 5-year commercial warranty for its Prescott Series and Andover Series.
MSI provides a pretty lengthy list of tips under its warranty guidelines. This includes things like what tools you'll need, preparation and installation tips, and maintenance guidelines. For instance, a clean, dry, and flat subfloor is an absolute must prior to installation. Placing vinyl over carpet should never be done and will void out the warranty. You need to give a new concrete subfloor at least 60 days to cure before installing tile that looks like wood. Daily maintenance includes cleaning with a dust mop or broom or using a wet mop and neutral PH cleaner since detergents will leave a cloudy film on the vinyl. Make sure to have pads underneath furniture to help protect your new floors, and don't wear high heels in the house as they could dent the vinyl.
Vinyl flooring is an excellent choice when needing something durable and low maintenance as well as made for rooms with moisture. Deciding on rigid core luxury vinyl planks may depend on how big your room size is and whether or not you plan to do the installation yourself or spend money to hire a professional installer. Whichever type LVT you choose, you really can't go wrong with long-lasting luxury vinyl.
Learn More About Rigid Core Vinyl Flooring
Luxury Vinyl Planks - Flexible Vs. Rigid Core Vinyl: What's The Difference?
New LVP Rigid Core Ashton Series
MSI Rigid Core Vinyl Plank Flooring - Low Cost, Durable Hardwood Looks