New Ashton Luxury Vinyl Plank Collection
December 23, 2021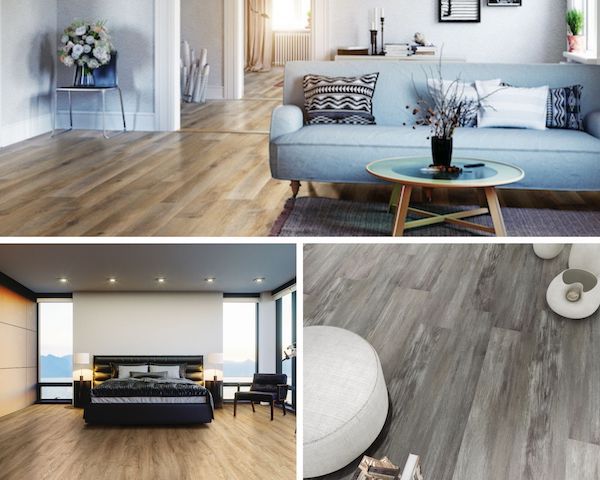 There are many types of flooring to consider when you update your home interior, but if you have kids, pets, or frequent guests, you definitely want something durable, water-resistant, and easy to clean. This is where Luxury Vinyl Plank enters the picture.
MSI is pleased to offer attractive and affordable luxury vinyl tile options to suit every practical need and aesthetic preference. In this guide, we'll explore the benefits of LVT and some of the hottest color options right now.
Benefits of Choosing LVT
As you're weighing the pros and cons of LVT flooring, you'll have trouble finding a downside to this attractive, affordable, and easy-to-maintain surface material. Not only is LVT waterproof and incredibly durable – making it a great choice for busy, modern households – but you'll also find luxury vinyl tile care and maintenance to be a cinch.
Daily care requires nothing more than sweeping. When dirt and grime build up, simply use a mop and a neutral pH cleanser to give your flooring a once-over. No heavy detergent is necessary, and you'll never need to use messy polish or wax.
With MSI's luxury vinyl flooring videos, you'll have no trouble managing maintenance and care to keep surfaces clean and fresh. Plus, your flooring will be protected by MSI's industry-leading 25-year limited residential warranty.
Best of all, modern, luxury vinyl tile trends provide options that are comparable to the most popular wood flooring on the market.
If you want the luxury appeal of wood flooring with less expense and maintenance, you'll find no shortage of attractive designs from the Ashton Luxury Vinyl Plank Collection to update your home interior.
Bergen Hills
This gorgeous neutral will make a great addition to any home. If you're looking for a rich brown tone to warm up your interior, Bergen Hills luxury plank flooring is just the ticket.
The mix of beige, amber, and light brown tones pairs beautifully with off-white, cream, and sandy hues, as well as a range of pastels and saturated jewel tones in every color on the spectrum.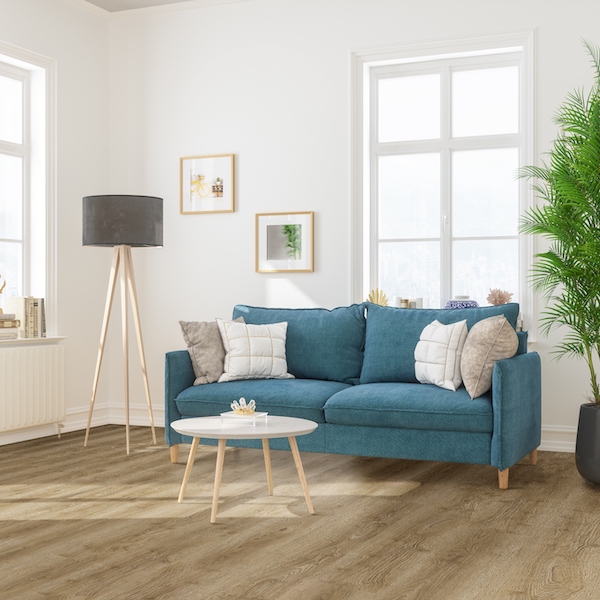 Shade variations ensure a unique appearance. These planks feature heavy grain and knots to add authenticity and boost visual interest. As with all of the styles in the Ashton Series, you'll enjoy easy installation, thanks to the patented tight locking system. A pre-attached 1mm pad dampens noise and adds to comfort.
The Bergen Hills style is available in plank sizes of 7"x48" or 9"x60", so you can choose the right dimensions for rooms large and small.
Colston Park
Pale, russet hues dominate this versatile flooring option, creating a warm, lighter-tone brown that's easy to pair with both dark and light elements in your design. Slightly lighter in hue than the Bergen Hills style, this LVT also features subtle knots and grain, creating the perfect backdrop to showcase your personal style through furnishings and other décor.
This warm, light neutral works well with many color palettes, from winter whites to millennial pink to trendy hues of navy or forest green. Whether you're pairing it with jewel-tone kitchen cabinets or an entirely neutral living room palette in ivory, beige, and brown, you'll find that the milder color and pattern of this style make for a complementary foundation.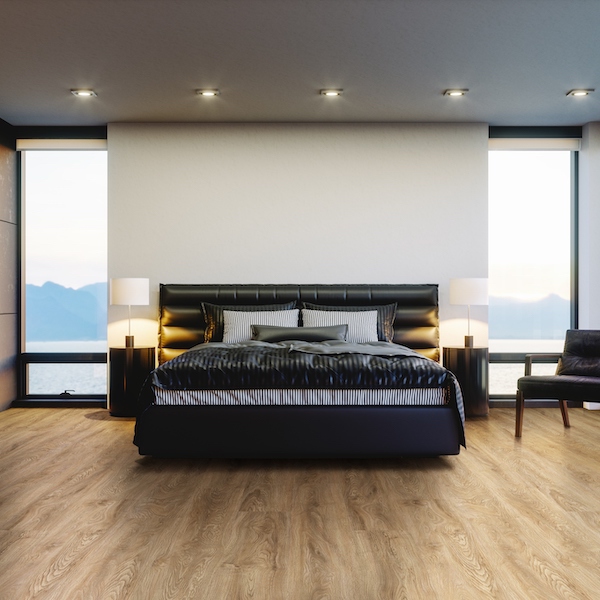 The stylish Colston Park Luxury Vinyl Planks will add traditional, old-world charm to your home, along with practical benefits like waterproofing and resistance to staining, scratching, and denting.
LVT is also warmer underfoot than other flooring options (like traditional wood or floor tile). It even has a cushy feel that will help to absorb some shock and limit the echoing quality common to laminates.
Loton Hill
Shades of gray offer up the trendiest neutral these days, and while you might think they're reserved for wall colors, the truth is that you can definitely incorporate them into your design in a variety of ways, including with your flooring.
Loton Hill Luxury Vinyl Plank flooring offers the perfect addition to any modern home, with a pale, gray hue accented by both darker and lighter patches throughout to mimic natural wood variations.
Variable graining adds authenticity to the wood-like surface and amplifies visual interest and texture. If you tend to lead toward a cooler palette, you'll find plenty of luxury vinyl tile benefits to love when you choose Loton Hill. This style is also a wonderful addition to black and white designs.
LVT installation best practices call for professional installation, but MSI also supports capable and adventurous DIYers. Our patented locking system makes it easy to install flooring from the Ashton Series on your own.
Maracay Brown
Grays and browns offer the perfect opportunity for anyone who is of two minds about their interior design. This pale wood look delivers a warm, yet weathered style that lends itself well to a rustic interior, but works equally well with modern, upscale design.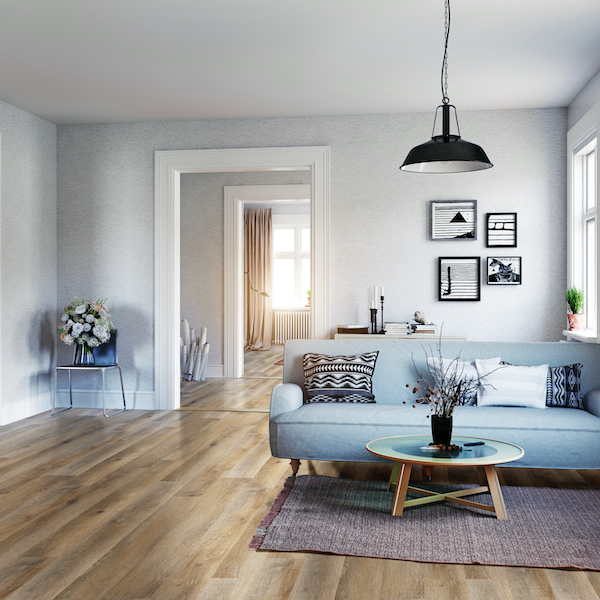 If you're looking for timeless appeal that will hold up in high-traffic areas, you can't go wrong with this style, which will pair well with both warm and cool color choices. Whether your walls are a sunny shade of goldenrod, crisp cobalt hue, dove gray, or bright white, Maracay Brown Luxury Vinyl Plank flooring will blend seamlessly with your interior design.
York Gray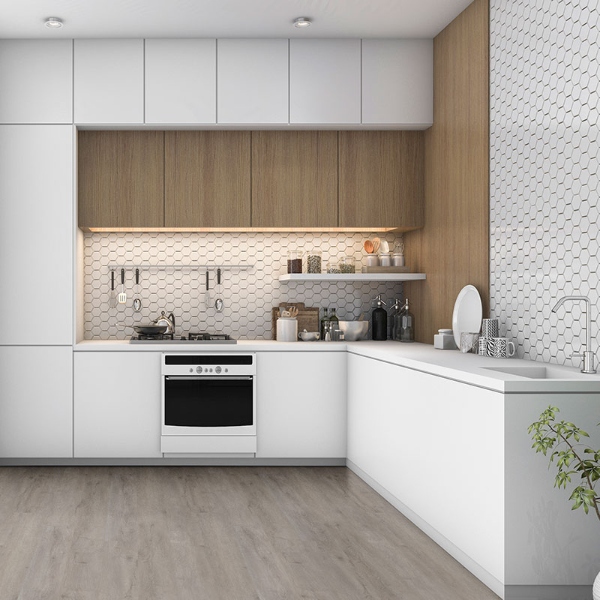 If you want certain elements in your décor to stand out, you need foundational pieces that blend into the background. It doesn't take a guide to luxury vinyl tile to tell you York Gray Luxury Planks is an ideal starter. The pale, calming gray of this Ashton Series style offers the soothing appeal you seek. Mild graining creates a wispy effect that imbues your space with soft, subtle texture.
York Gray is particularly attractive as part of a tonal white interior, with hues ranging from pure white to cotton to Swiss coffee to cream. Whether you prefer eggshell, ecru, or all of the above in your tone-on-tone design, the light gray of this flooring will serve as a great grounding piece.
There's really no question of where to buy LVT – simply visit MSI's virtual gallery to peruse the incredible lineup of options and find the ones that best suit your personal aesthetics and practical needs.
Learn More About Rigid Core Vinyl Flooring
Luxury Vinyl Planks - Flexible Vs. Rigid Core Vinyl: What's The Difference?
MSI Rigid Core Vinyl Plank Flooring - Low Cost, Durable Hardwood Looks
What Is Rigid Core Luxury Vinyl Flooring?