Tips From The Trade: What Are Cultured Marble Countertops, And How Do They Compare To Natural Marble?
August 11, 2017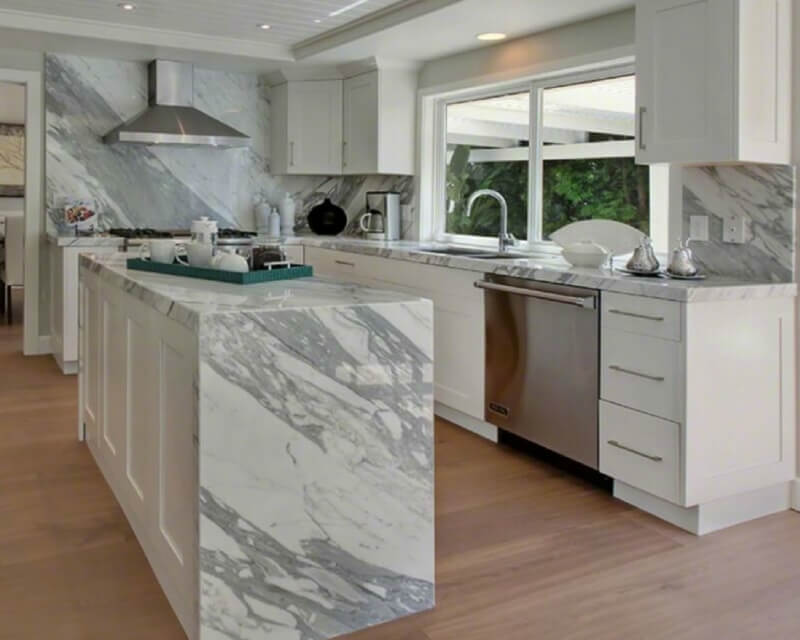 If you're like many homeowners, you've probably fantasized about installing a natural marble countertop in your home. In reality, though, the higher cost and required maintenance of this timeless classic may not suit every lifestyle, bringing your dreams crashing back down to earth.
But never fear, because you can still get the look of this elegant stone with the convincing replica of cultured marble countertops. This engineered product is mostly installed in bathrooms, and offers a number of benefits you don't get from natural marble.
To learn more about this marble-look option, we're breaking down what it is, how it's made, and how it compares to natural marble.
What Is Cultured Marble?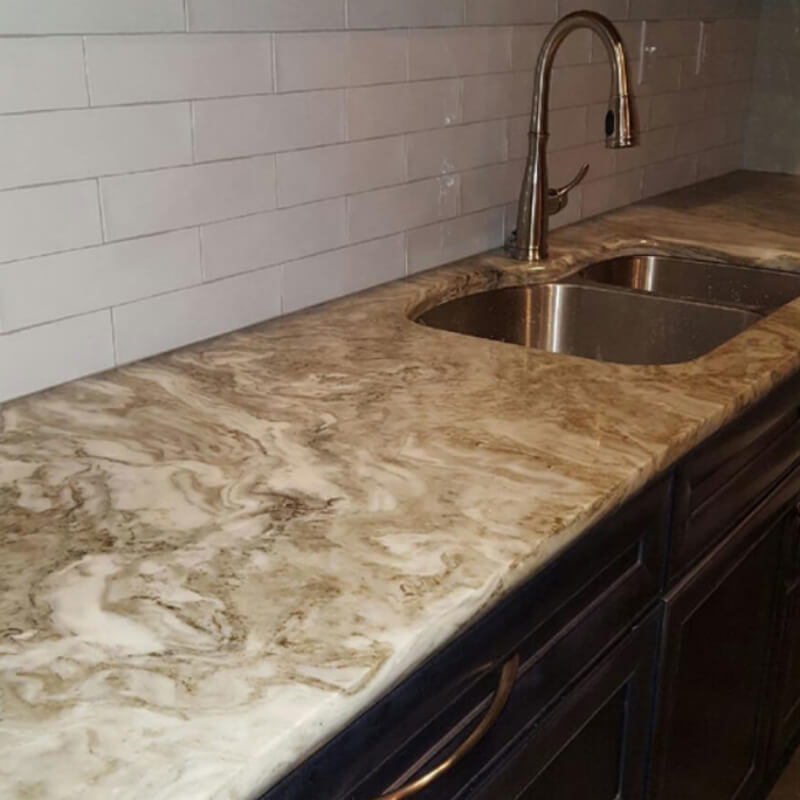 Featured: Avalanche White Marble
Cultured marble consists of approximately 75 percent real marble dust, mixed with a liquid polyester resin for a super durable product. Unlike real marble, which is mined and then cut, this man-made material is molded into the desired countertop length you need.
During the manufacturing process, tint can be added to create the color countertop of your choice, and veins and patterns can be incorporated in order to mimic the depth and character of natural marble.
This means that your manufacturer can achieve a look similar to Super White Marble's dramatic veining or Avalanche White Marble's high-movement swirls of whites, grays, and golds. Once the cultured marble countertop has cured, it is removed from the mold and coated with a clear high gloss or satin finish.
What Are the Benefits?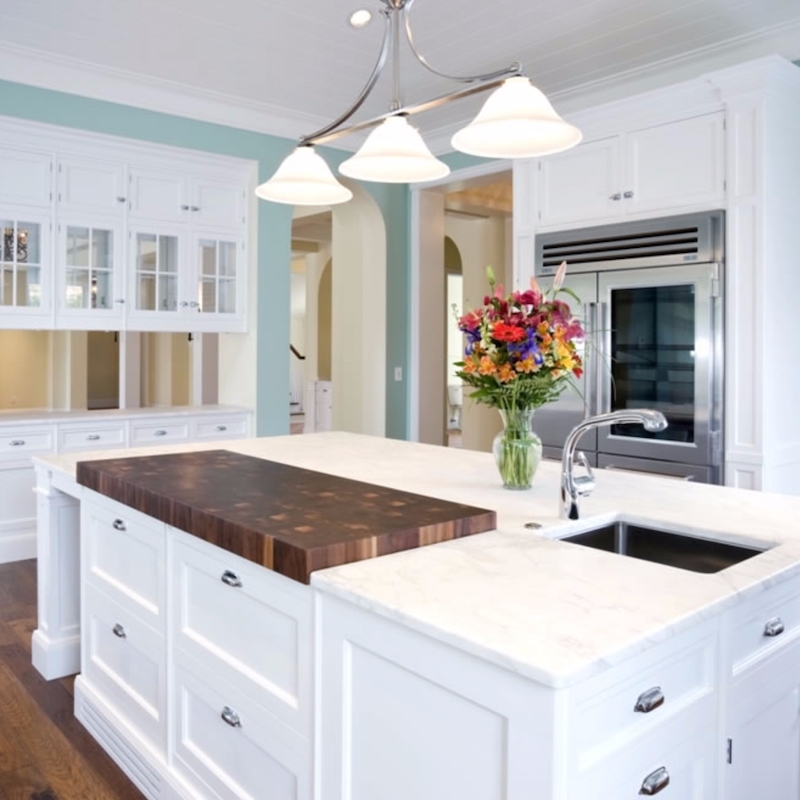 Featured: Arabescato Carrara Marble
If budget is a concern, then you'll be pleased to know that cultured marble countertops are typically less expensive to install than a marble slab. On the other hand, since cultured marble not a genuine marble product, you may not see the same return on your investment as you would if you installed natural marble countertops.
Still, for the homebuyer who loves the look of marble but not the maintenance, cultured marble may in fact become a selling point.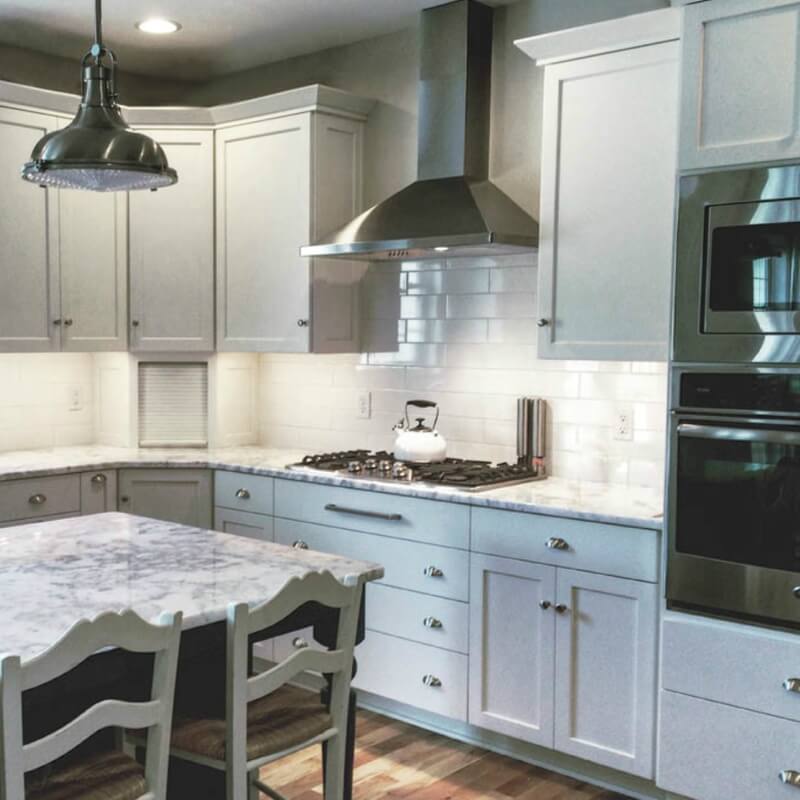 Get this look with MSI's Mont Blanc Marble (Photo Credit: Houzz)
One of the biggest benefits of this manmade beauty is that maintaining cultured marble is a breeze. Unlike the real deal, you won't have to worry about resealing your surface every six to twelve months.
Plus, this non-porous material resists stains, chips, and mildew, making it perfect for heavy traffic spaces like bathrooms. If it happens to get a scratch or blemish, you can simply buff it out and then recoat the surface with a gel compound. And routine cleaning is simple, but just be sure to avoid abrasive cleaners when wiping up.
A Better Alternative?
Another alternative for a natural marble countertop is a quartz countertop. Like cultured marble, this premium engineered countertop surface also easily mimics the look of several types of marble. Because it's a fusion of natural quartz and resin materials, quartz countertops are also extremely durable, low maintenance, stain-resistant, and bacteria-resistant.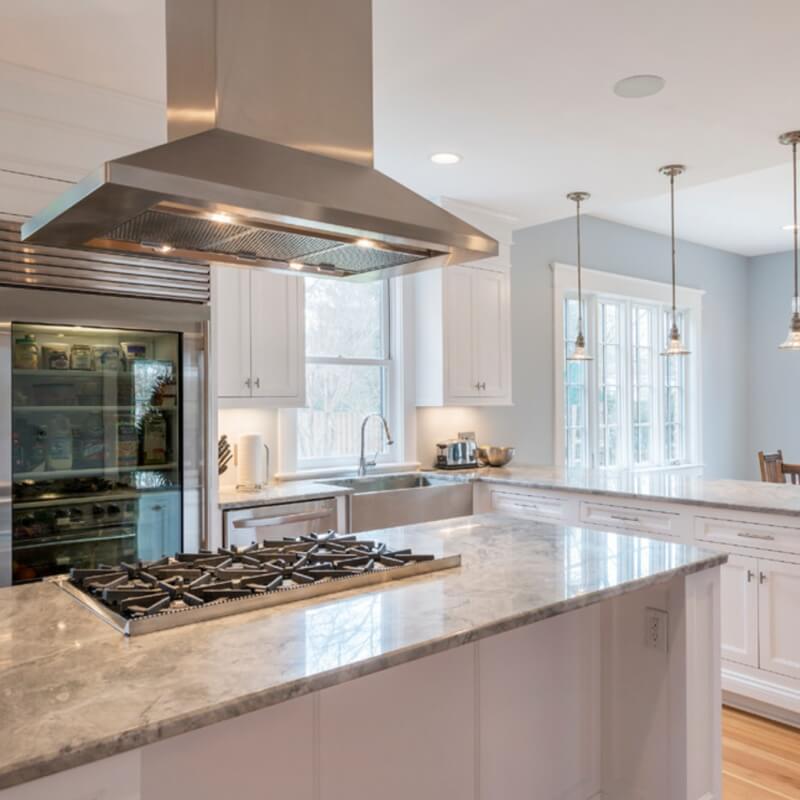 Recreate this look with MSI's Super White Marble (Photo Credit: Houzz)
While cultured marble is typically used for bathrooms, including countertops, sinks, shower walls, and bathtubs, you can install your quartz surface in both the bathroom and the kitchen. Either way, when you're ready to get the dreamy look of marble without the maintenance, turn to MSI.
You can choose from a wide selection of cultured marble countertops and quartz countertops, including nearly 20 white marble looks.