2018 Porcelain Tile Patterns We Love
February 25, 2018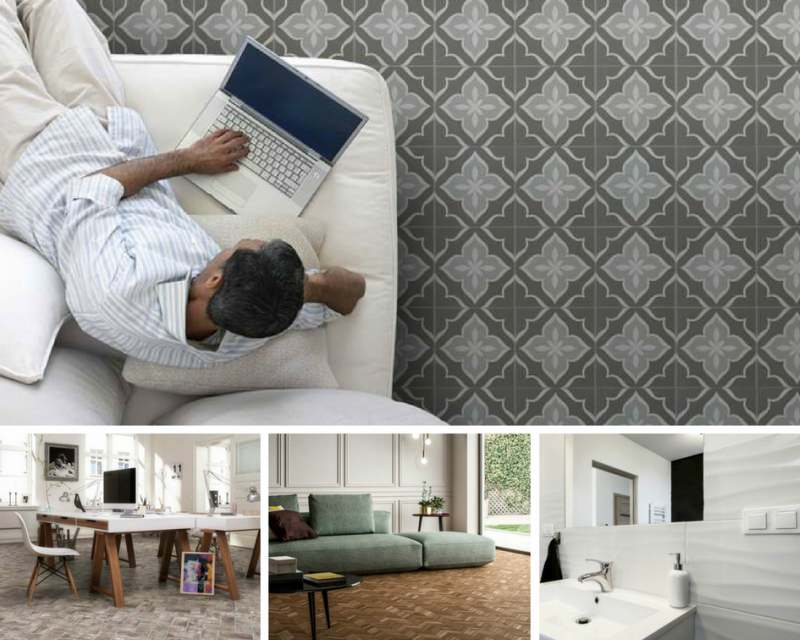 Curious about the latest, hottest 2018 kitchen design trends? Take a look at MSI's contemporary porcelain tiles, which give kitchens—or any other room—an instant design lift.
Fresh applications for tiles are on trend, moving up to create fabulous accent walls in rooms where tile was once considered appropriate only as a floor covering. In this new look, designers are using textured tile on den, living room, or even bedroom walls, which are no longer the exclusive domain of paint and wallpaper.
One of the appeals of tile is that it can work within any decorating scheme. Install with a contrasting grout color to give your accent wall a contemporary, graphic look; use a matching grout for a more traditional feel. And with so many colors, textures and patterns to choose from, it's no wonder that tile is a good bet for any design aesthetic.
With that in mind, take a look at our MSI tile favorites for 2018, and let your imagination be inspired to take any wall or backsplash in your home and transform it into a design masterpiece.
Wonderful White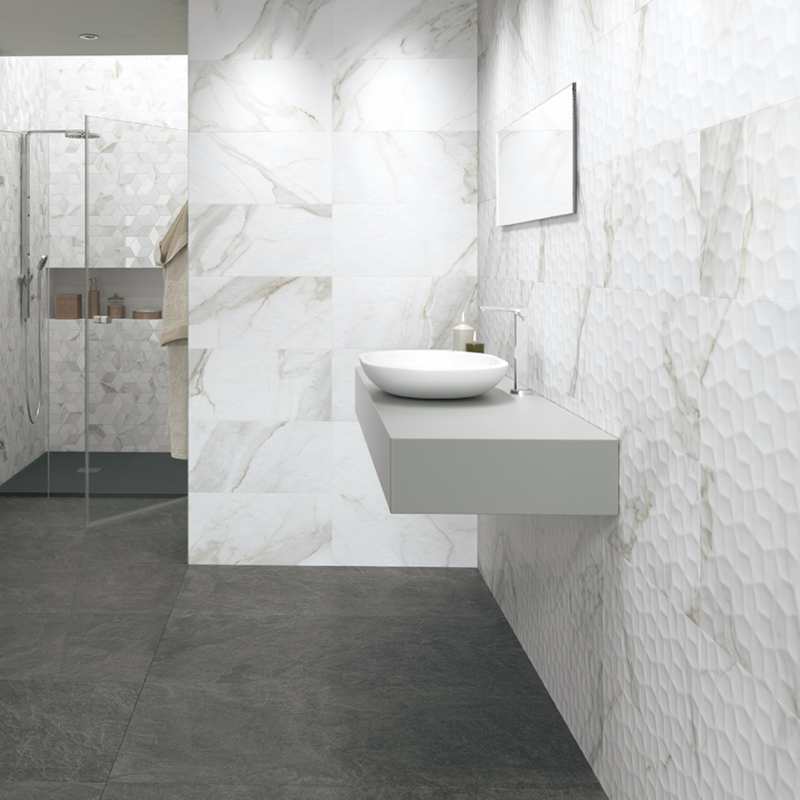 Featured: Adella Viso Calacatta Satin Ceramic
There's nothing like crisp white to give a room a clean, sparkling feel. White kitchens are perennial favorites, and white-hued walls work with any other color or design scheme.
Adella Viso Calacatta Satin Ceramic is a large-format, ceramic tile where gold and gray veins dance on a honeycomb, white background. These easy-clean modern tiles, imported from Spain, play well with many other types of tile—mosaic, porcelain and natural stone.
Glossy Finish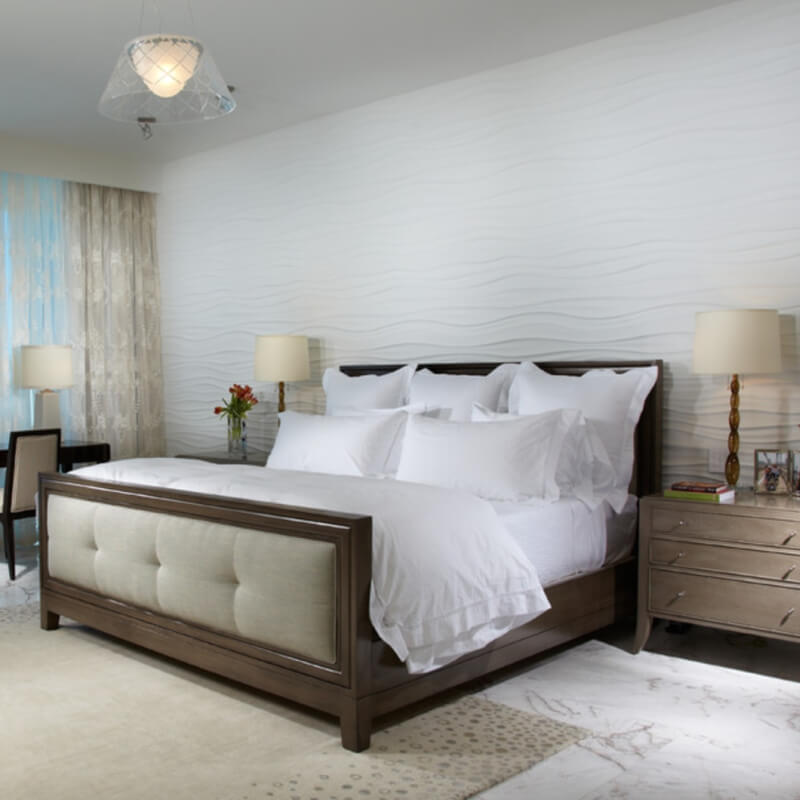 Featured: Dymo Wavy White Glossy Ceramic (Photo Credit: Houzz)
Dymo Wavy White Glossy Ceramic is another large, white tile with a glossy finish. Its dynamic, wavy lines add motion and an appealing play of light and shadow to any tub surround, shower wall or backsplash. Install with light grout to make the tiles blend seamlessly.
Wood Tiles for Rustic Warmth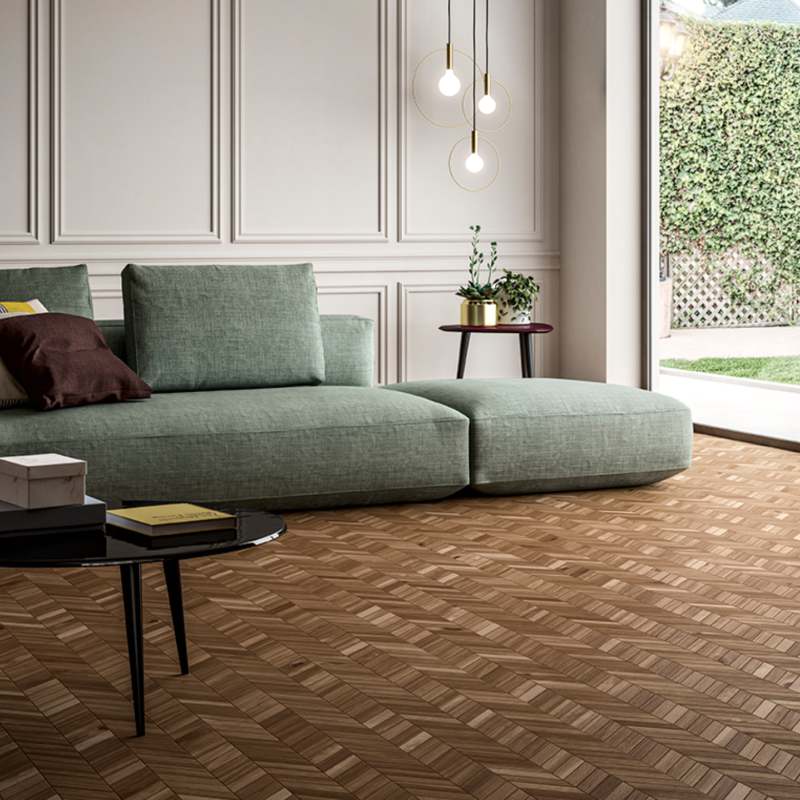 Featured: Havenwood Saddle Chevron Porcelain
MSI has a large selection of porcelain floors that look so much like wood, you'd have to touch them to be sure.
Havenwood Saddle Chevron Porcelain, its wood-look, rectangular tiles arranged in a chevron pattern, is an elegant combination of warm browns, ambers and chocolate tones. This Italian import looks rich and geometric on backsplashes, walls and floors. Plus, this wood lookalike laughs at moisture, so you can fearlessly install it in entryways and other high-traffic areas where hardwood could warp.
Vintage Patterns Revived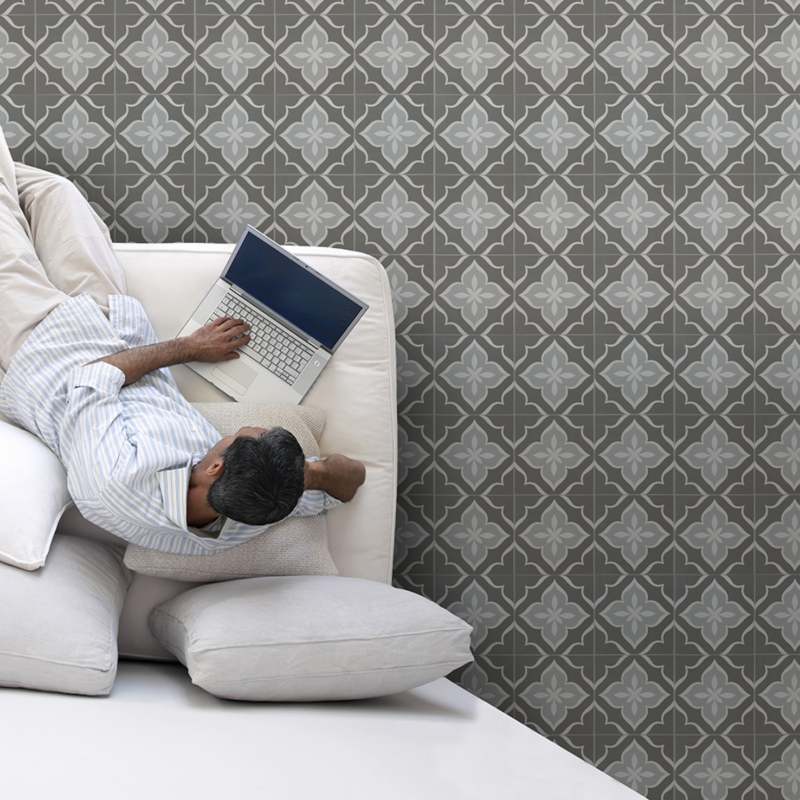 Featured: Kenzzi La Fleur Porcelain Mosaic
If your walls color is feeling drab or your wallpaper looking tired and faded, there's an easy way to perk things up. Tile that features classic, timeless European patterns will both catch the eye and last virtually forever.
For example, Kenzzi La Fleur Porcelain Mosaic is one of our top picks for Euro style. This 8 x 8 porcelain tile's trendy gray hues are arranged in an old-World, French fleur pattern. We promise, these matte-finish tiles will add pizzazz and character to any room. Powder rooms are a perfect place to kick up some bold style, and this tile won't mind a few splashes. Or go bigger and install it as an accent wall in kitchens or family rooms. Oo la la!
Brick Makes a Comeback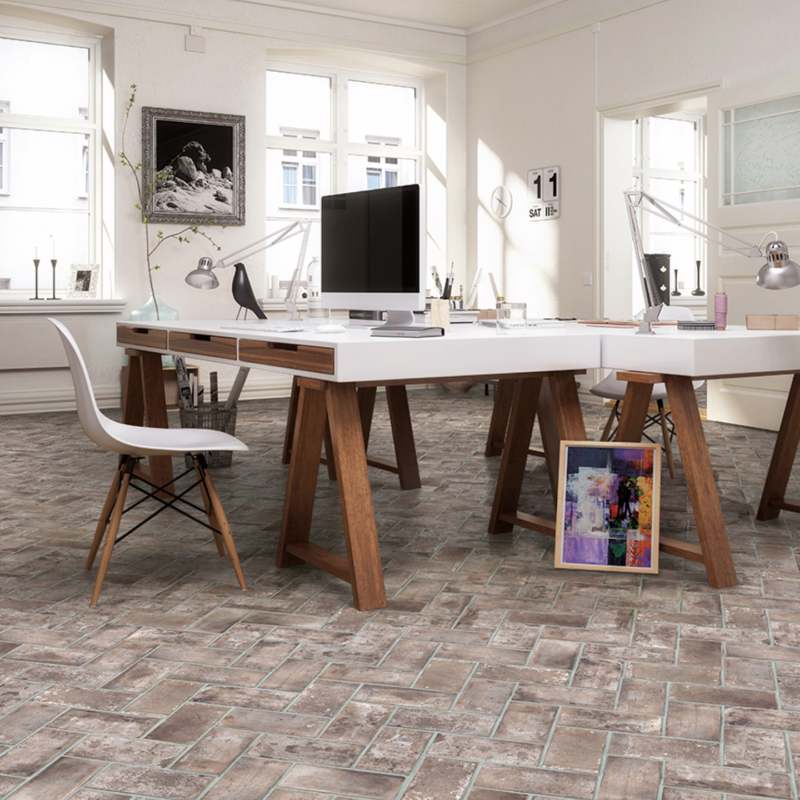 Featured: Taupe Brickstone Porcelain
We've known ages that brick infuses any space with texture and warmth. No wonder it is highly sought after in contemporary lofts, keeping the space from feeling glacial. And brick has many other design applications as well.
Taupe Brickstone Porcelain is a toned down brick that combines soft grays and taupes with white specks. The effect is a recreation of the texture and shading of aged brick. This elegant yet rustic tile is a perfect match for fireplace accent walls, floors, or even bathtub surrounds.
Porcelain floors versatility and design options make it a fan favorite for this year and beyond. And MSI has even more tile flooring options to suit your taste and design. So when you're ready to get inspired for your new build or remodel, take a look at MSI's New Products page.
READ MORE ABOUT THE BENEFITS OF PORCELAIN TILE
Create Signature Statements with Antoni Porcelain Tile
Create Stunning Visual Appeal with A Porcelain Slab Backsplash
Avoid These Mistakes with Your Porcelain Wood Tile