How To Choose Between Glazed And Unglazed Porcelain Tile
July 07, 2017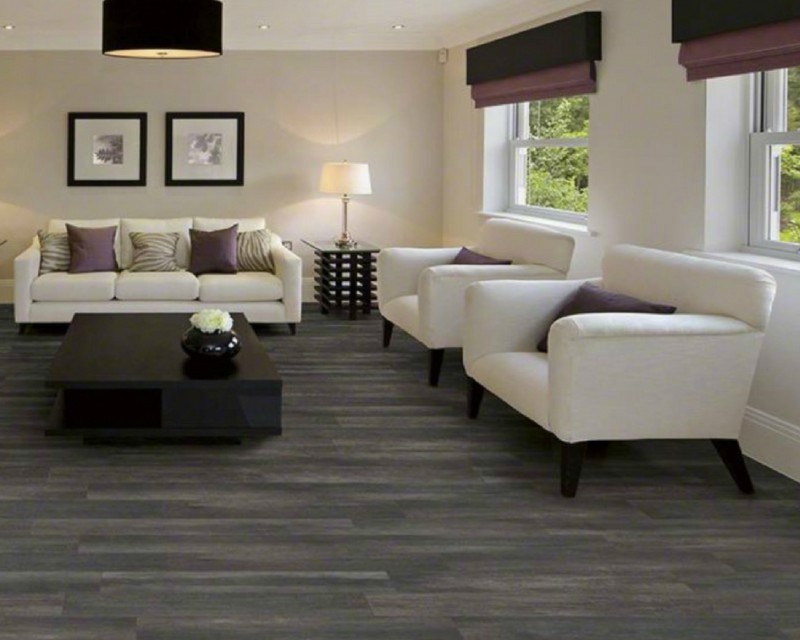 So, you've researched all the possibilities for your tile project and narrowed down the choices. But just when you think you're ready to make a selection, you're faced with one more question: Glazed or unglazed?
If you're stuck at choosing the perfect porcelain tile finish, keep reading. We'll explain the differences between glazed and unglazed tile, and help you discover which finish is best for your project.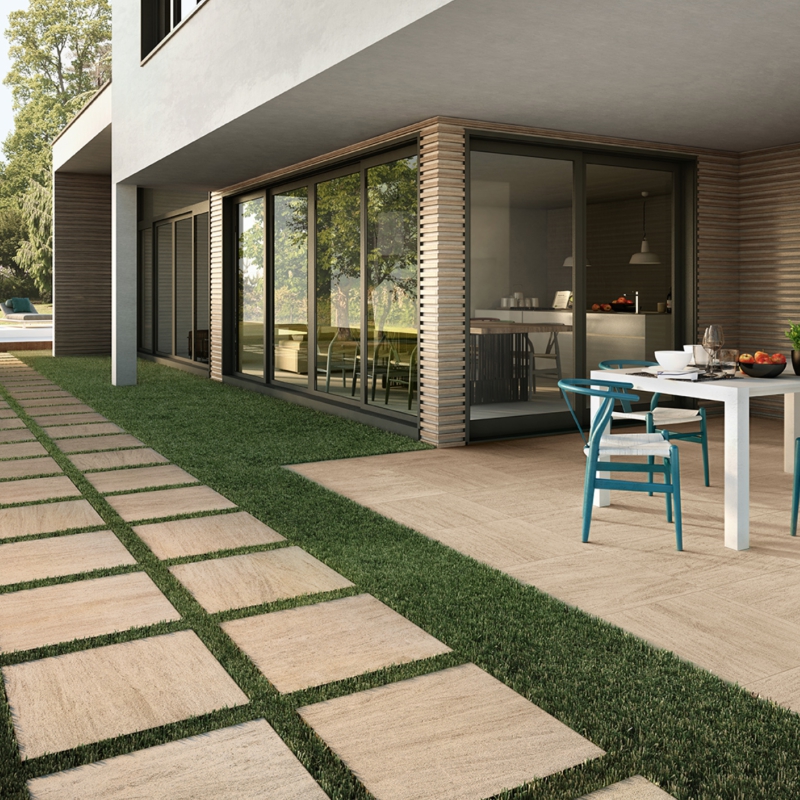 Featured: Beige Livingstyle Porcelain
The main difference between the manufacture of glazed and unglazed tiles occurs during the firing process. Both kinds of tiles are created using natural clays and pigments, which are then fired to harden them. This is where the process stops for unglazed tiles, which feature a more natural, rustic look with a textured and matte finish.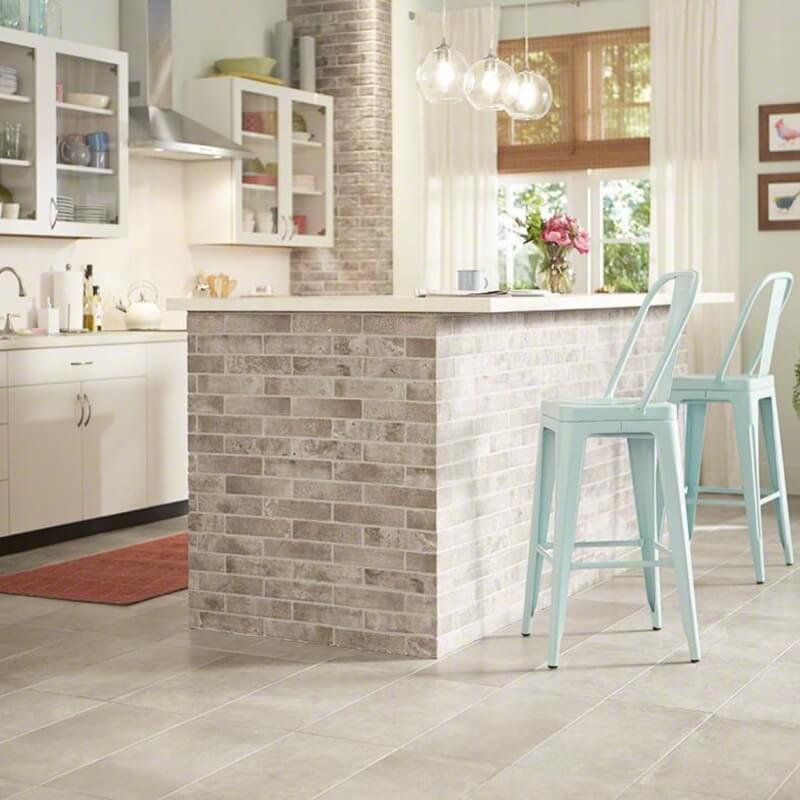 Featured: Taupe Brickstone Porcelain
Glazed tiles are subjected to a second firing process where they are covered in a protective coating of liquid glass. This protective coating makes the tiles somewhat slick, but also allows them to be printed with a wide variety of designs and colors using inkjet technology.
Modern tile designs include perfect replicas of everything from Carrara marble to aged wood planks, all at a fraction of the cost of the real thing.
Now that you know the difference between glazed and unglazed porcelain tile, how do you know which type is right for your home? The answer can be found by asking yourself how you will be using the space.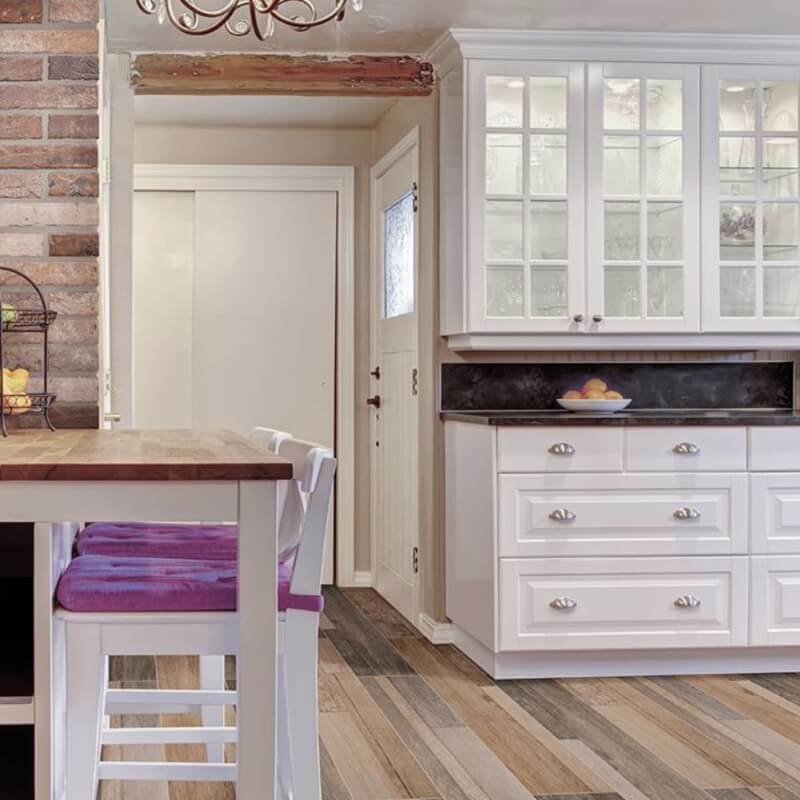 Featured: Beige Sierra Porcelain Wood Look Tile
Because of their textured finish which gives them extra grip and traction, unglazed tiles are ideal for wet areas and outdoor applications. Unglazed porcelain tile is also perfect for heavily used spaces such as tile flooring in a laundry room. That's because its matte finish and dense makeup resists scratching and wear.
With options like Beige Sierra Porcelain Wood Look Tile – an unglazed tile from MSI – you can go from indoors to outdoors, and from commercial to residential spaces with total ease.
Featured: Grigio Watercolor Porcelain
As wonderful as unglazed tiles can be, glazed porcelain tile is actually the more widely used and available of the two styles. This is because there are so many design options offered within glazed porcelain tile, meaning that there's a glazed tile for every design aesthetic.
Glazed tiles are preferable for applications such as kitchen backsplashes, where the tile's smooth, non-porous finish makes clean up a breeze.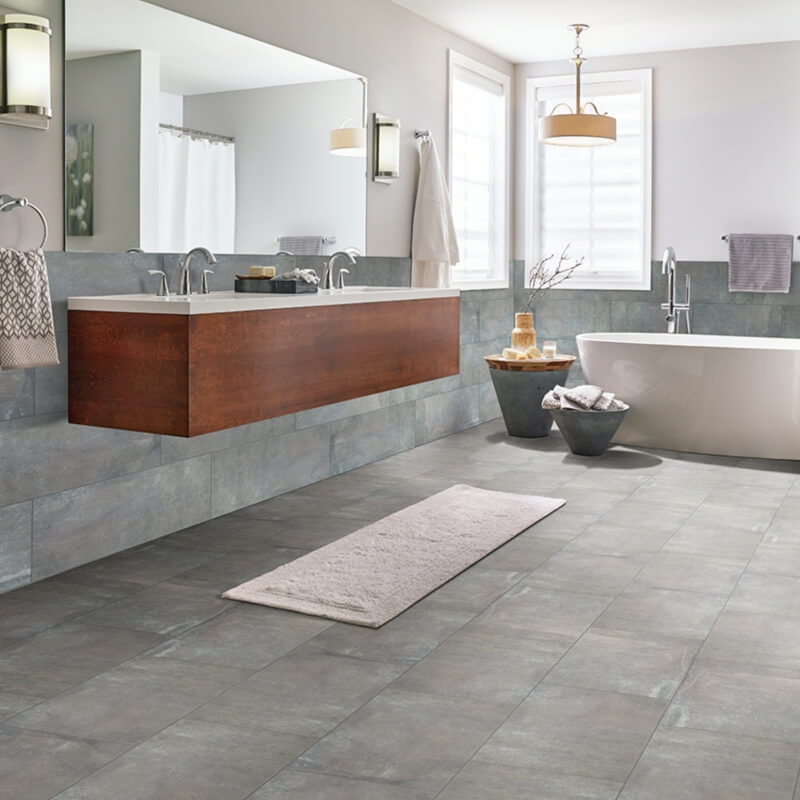 Featured: Napoli Cemento Porcelain
The protective coating also protects glazed tile from staining and bacteria. Glazed tiles are typically smoother than unglazed, but they can still have some texture and are not always high-sheen, making them suitable for a wide variety of projects.
Explore glazed and unglazed porcelain tile further and get answers to more common tile flooring questions, and don't forget to check out MSI's design inspirations.
READ MORE ABOUT THE DIFFERENT TYPES OF PORCELAIN TILE
How To Make A Porcelain Tiled Bathroom Feel Cozy