Popular
On The Level: Fine Lines Trend
November 03, 2017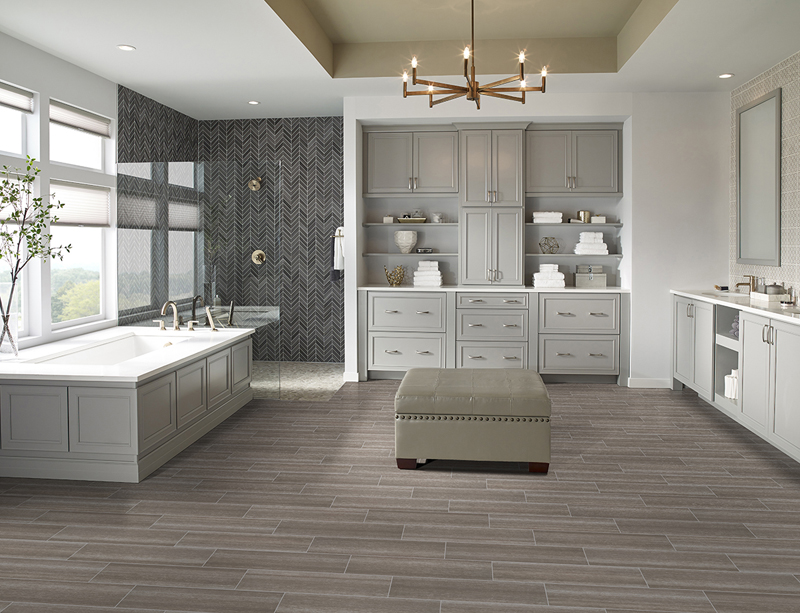 Sometimes a look emerges on the market before it hits its stride. Such is the story of the linear look trend – which arose from the quiet fringes of the design world decades ago into the much-talked-about spotlight today. By turning a fresh, appreciative eye onto these exotic stripes, homeowners and designers alike propelled vein-cut looks into the mainstream with a rocket-like send-off. The best part? Horizontal and vertical bands are straight from Mother Nature – which, to us, speaks to its far-reaching power of inspiration. One-of-a-kind design potential? Heck, yes! And, oh how we love where these sleek lines take us: of-the-moment spaces rich with clean-cut drama. At its best, this trend delivers what few others can – design that doubles as high-functioning art. From linear wood grain porcelain tile on the floors of a Southern bungalow to vein-cut marble countertops in a Chicago highrise, this high-movement staple is flush with possibilities.
If design heaven is actually a thing, then the Fine Line Movement has already earned its wings. Just to prove it, our design team gathered their favorite looks—straight from their dream home wishlists—to share with you.
First in Line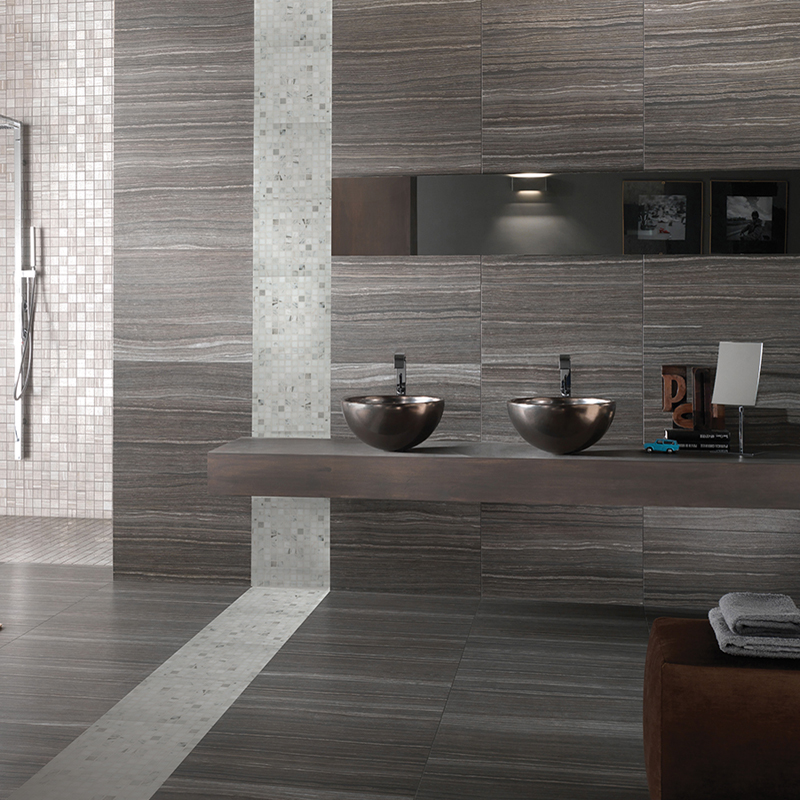 We're no strangers to beautiful design, but this one featuring Eramosa Gray Porcelain Tile
is a bonafide knock-out.
Love your lines with a bit of gravitas? We do, too. Which is why Eramosa Porcelain Tile Collection made our shortlist. Named after the uber glam Canadian stone, the linear movement is obviously striking. What you can't see from this picture is the texture built into the tile's surface. Makes these 12x24 floor and wall tiles all the more interesting - and a natural for contemporary spaces. Not a fan of the gray? The line's Beige, Silver, and White are just as appealing.
The Right Direction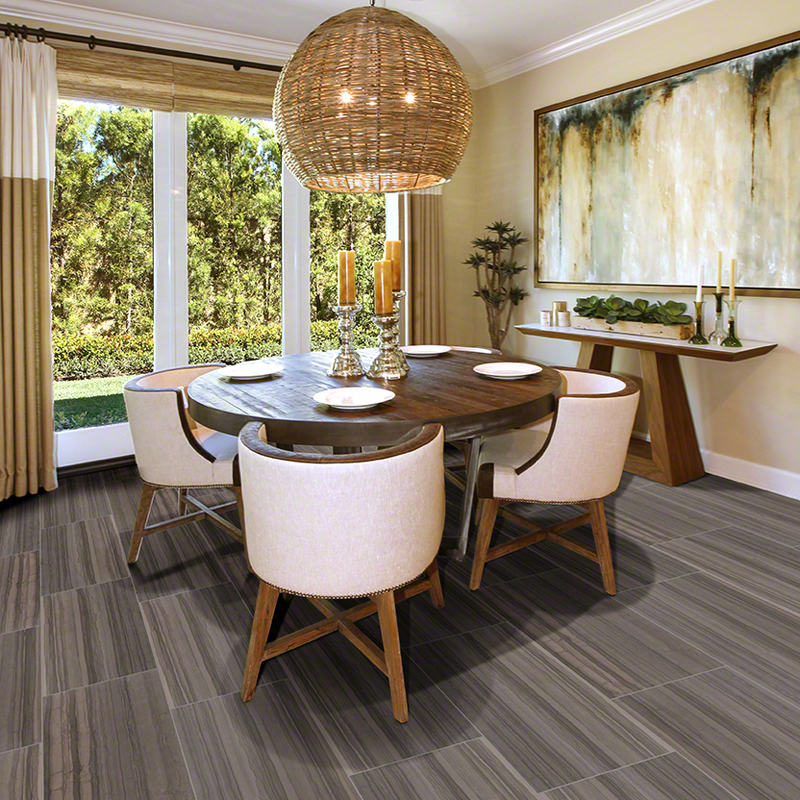 We can't imagine this midcentury dining room with any other flooring: Meet Anthracite Porcelain Tiles from the Sophie Collection.
A home that looks thoughtfully-curated is yours for the imagining. Sometimes that means stepping outside your comfort zone and trying something new. Our Sophie lineup is a good place to start. On walls and floors, there's no question who the star is – but hey, if there's anything we know about design it's this: it's both the little details and the sweeping strokes that slay a look. (We adore that honeypot plant in the corner!)
The Stars Align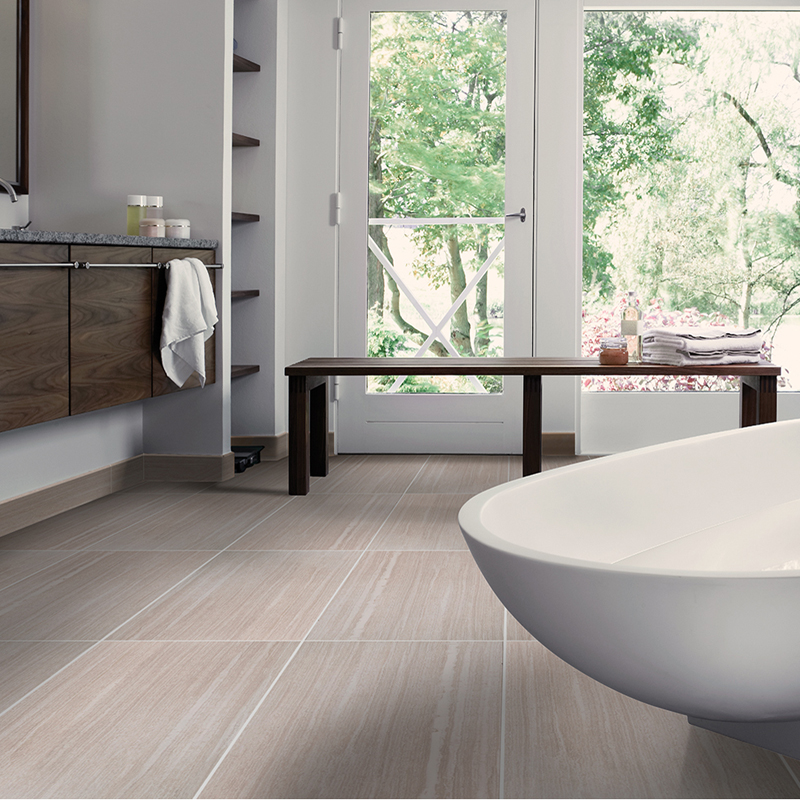 Step away from the telescope, this bright star looks best up close. From the Pietra Collection, say hello to Orion Porcelain Tile.
Straight lines are one of the hallmarks of clean, modern design. But linear striations also lend a shipshape aesthetic to traditional baths and kitchens – not always a given with classic styles. The telltale sign that a trend has staying power? Game-changing versatility. Pietra Porcelain Tile Collection checks all the boxes, delivering a fresh statement wherever its placed. No one will guess that the white marble and caramel travertine lookalikes—along with their good-looking cousins—are crafted of hardworking porcelain.
Polished Stripes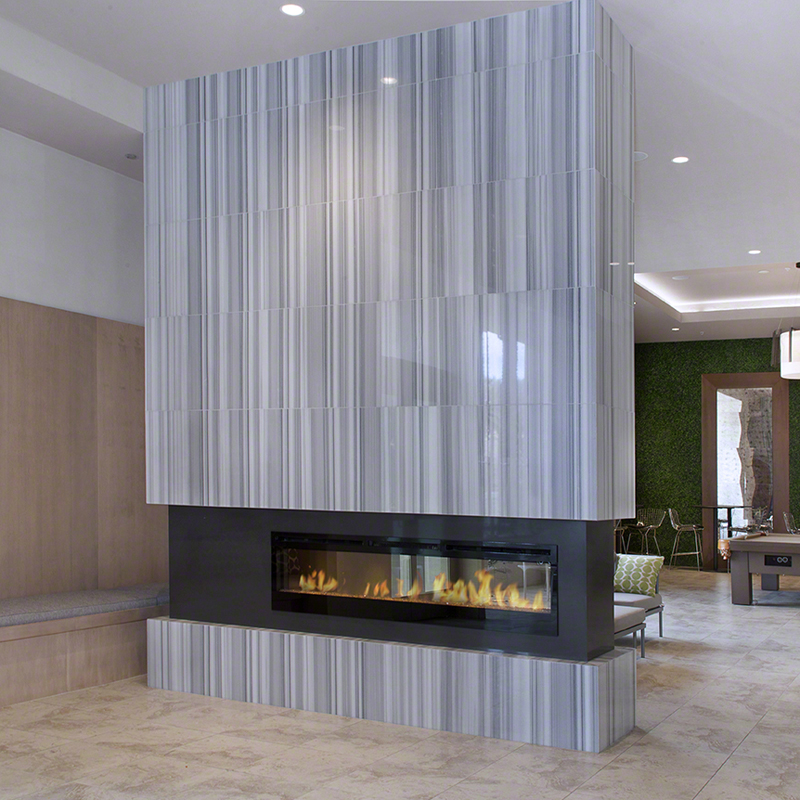 Marmara White Marble on fireplaces proves that sometimes drama is a good thing.
We couldn't create a vein-cut hotlist without mentioning Marmara White Marble – a standout in the designer set. Distinctive stripes and a polished finish add to the stone's natural mystique. On the hunt for a tobacco-hued alternative for your wall, floor, or fireplace? We're smitten with the masculine vibe of Sequoia Brown Marble – which looks as handsome in a dark and moody bar as it does grounding a bright and airy kitchen.
Line of Duty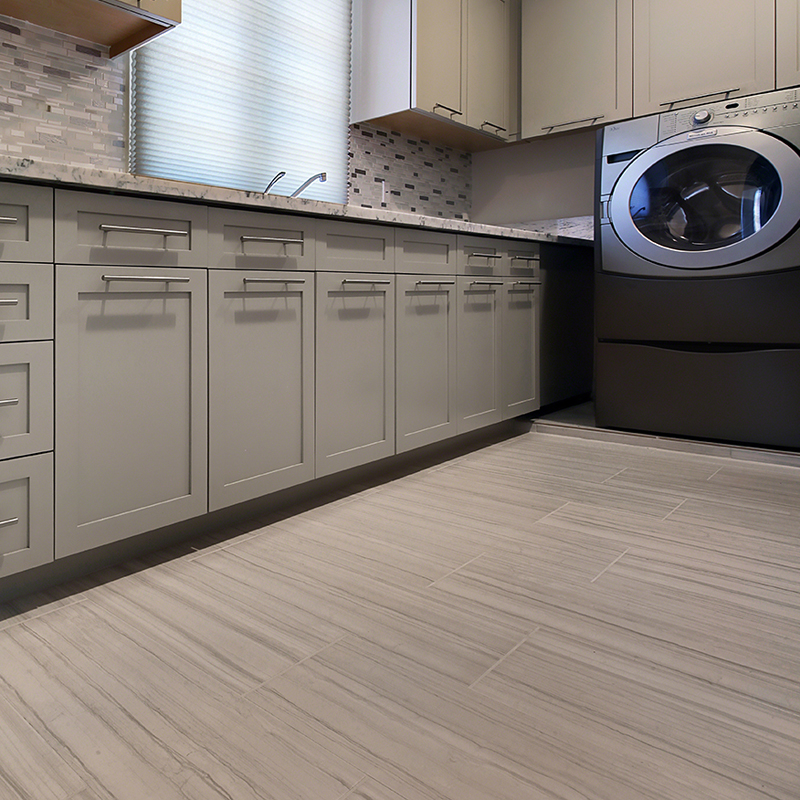 White Porcelain Tile from the Sophie Collection takes the edge off laundry time.
The linear aesthetic of Sophie Porcelain Tile Collection looks clean and tidy in laundry rooms, and since porcelain tile is low-maintenance, super durable, H2O-friendly, and resistant to chemical stains, it earns the love in hardworking wet zones. Avoiding the laundry room is something we do on the regular, so why not liven it up with the unexpected like Silver Glisten - a go-glam-or-don't-bother backsplash tile. It'll make folding bedsheets and staring down your dryer when another sock goes missing (what, you don't do that?) a bit less ordinary.
Dream Away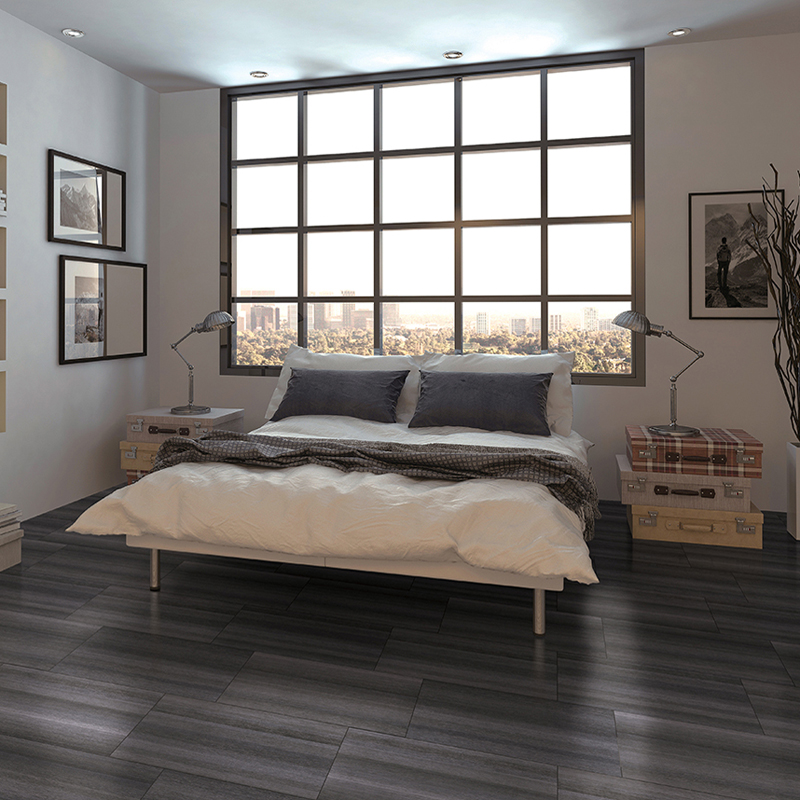 We wouldn't mind waking up and winding down in this master bedroom – especially with the Turin Nero Ceramic Tile flooring and ginormous dark pane window.
One of the givens when using linear looks in a large area – like a floor? It automatically infuses the room with a fresh edge. If we were building our dream home from scratch and watching our budget, we'd take note of the high-style looks in the Turin Ceramic Tile lineup. What makes these wood look planks extra special, you ask? Texture. Inspired colorways. Variegated shading. Oh, and with the money you save on the floors, you can splurge somewhere else…