Popular
Stylish Living: Decorating With Quartzite Countertops
October 22, 2015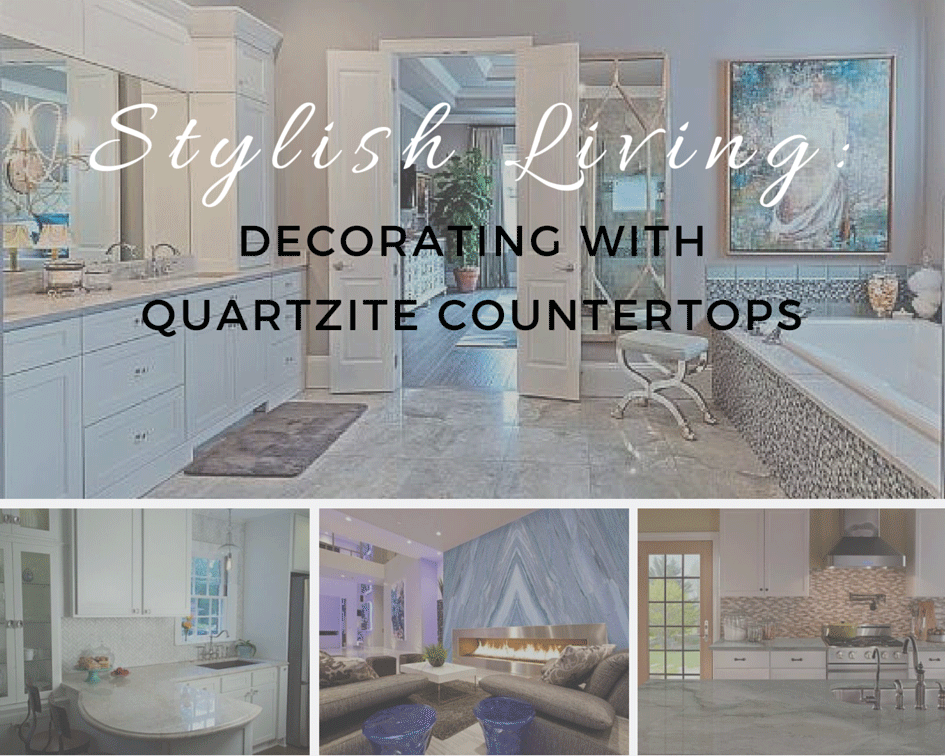 Style-savvy homeowners and designers often opt for quartzite countertops when creating fine-looking kitchens, lovely bathrooms, and elegantly appointed living spaces. Those in the know value quartzite—a metamorphic stone that started life as sandstone—for its crystalline sparkle, earthen toughness, distinctive hues, and luxurious appearance. The versatile stone boasts a marble-like look that appeals to traditionalists, but is as tough as granite. Generally seen in neutral tones of gray, white, and beige, quartzite countertops complement most color schemes and work with all decorating styles. Those with a flair for the dramatic will find quartzite varieties, such as green-spattered Amazonite and blue-striated Azul Imperiale, that they can use to create theatrical focal points. No matter the colors they sport, quartzite shines in designs from classically posh to streamlined chic.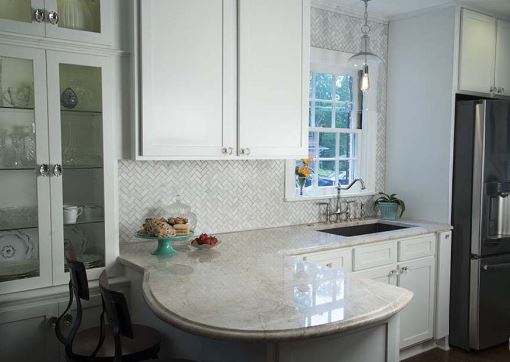 Featured: Madreperola
A Handsome & Hardworking Work Surface
Quartzite countertops are a good fit for kitchens meant to accommodate recipe-testing chefs, family meals, and friendly gatherings. This gorgeous premium surface requires less maintenance than marble and wears as well and endures as long as its igneous cousin, granite. Quartzite countertops are rock solid and resistant to chemicals, extreme temperatures, and etching. Proper sealing not only ensures quartzite countertops will resist stains and scratches, its application also highlights the surface's shimmering flecks and characteristic veins. Though quartzite countertops can be costlier than granite, they are well worth the extra expense because of their unique appearance, remarkable patterning, and natural stone textures they supply. In the kitchen below, Sea Pearl polished quartzite countertops pick up on the silvery tones of stainless steel appliances, sinks, and faucets. Rich in color, the quartzite countertop stands out against the white cabinetry, while working in concert with the earth-toned tile backsplash to generate an interesting interplay of finishes and an engaging balance of warm and cool hues.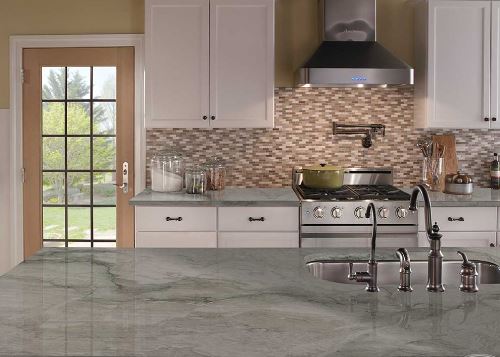 Featured: Sea Pearl
Artistic Media
Quartzite provides the makings for some very cool countertops, including this shapely furniture-top crafted of Onyx Bamboo quartzite. Composed of the gem-like mineral quartz, quartzites widely differ when it comes to color, pattern, and outlook. These differences result from impurities and minerals present at the time the original sandstone morphed into quartzite; other factors that affect quartzite's appearance include the region of origin and the age of the stone. All these factors combine to make quartzite an incredibly unique and adaptable material to design around. Here, the beige veined quartzite countertops partner extremely well with natural wood finishes in a very contemporary airy space. The quartzite adds a layer of warmth and an organic quality that softens the room's hard angles and straight lines.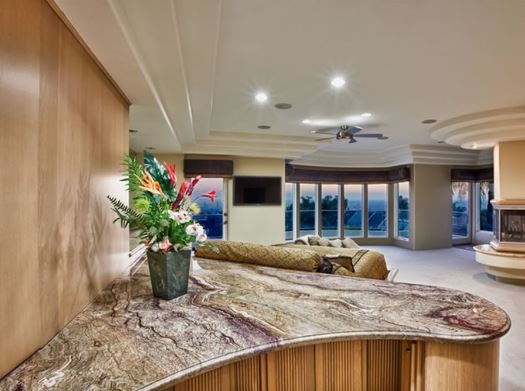 Featured: Onyx Bamboo
Versatile Material
Not just for countertops, easy-on-the-eye quartzite dazzles in a variety of applications. Below, this Azul Imperiale quartzite creates a noteworthy buzz when used to punch up a fireplace wall with pattern and pizzazz.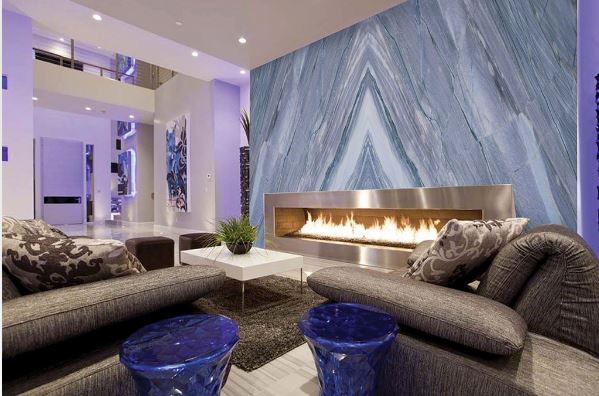 Featured: Azul Imperiale
As well, White Macaubas quartzite creates a multifaceted interest in this bathroom below, not only as a countertop but as a stunning tub surround, accentuating the room's white cabinetry, paneled woodwork, and strand-of-pearl light fixtures.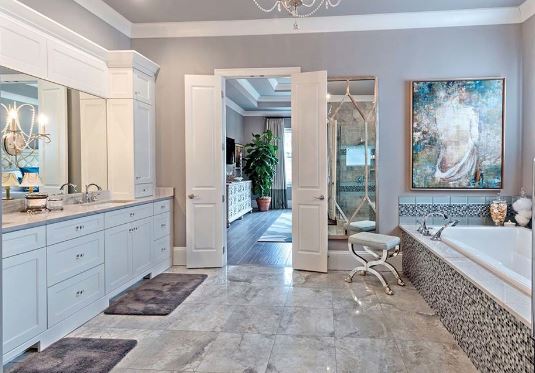 Featured: White Macaubas
And, that's the beauty of quartzite. It's an exquisite, adaptable material that can be used as singularly striking countertops and wow-powered wall treatments. Quartzite countertops provide timeless appeal and hard-wearing surfaces that enhance every decorating style and all private and public spaces. Thanks to the natural stone's unparalleled charm, quartzite creates one-of-a-kind rooms that stand well above the crowd.
LEARN MORE ABOUT QUARTZITE COUNTERTOPS
Quartzite Countertops - The New Wonder Of The World?
Beautiful And Trending Quartzite Countertops
Are Quartzite And Quartz Countertops The Same Thing?
Quartzite Countertops Vs. Granite Countertops
Quartz Vs. Quartzite - Are They The Same?