Quartzite Countertops: Are They The Right Choice For You?
February 13, 2023
Natural stone countertops add an undeniable charm to kitchens and bathrooms. But, while granite and marble get most of the attention, there's a third popular choice that combines the beauty and durability homeowners and interior designers love. Quartzite countertops are stylish, elegant, and durable but are they the right choice for your home?
Read on for all the information you need to make an educated – and inspired – decision.
WHAT IS QUARTZITE?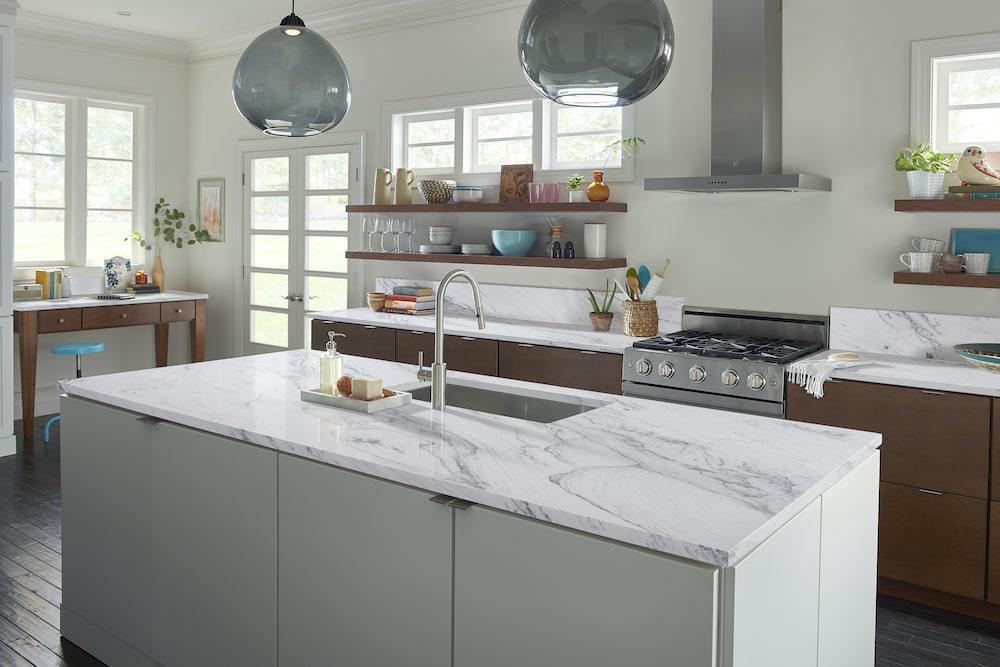 Quartzite is a metamorphic stone that begins as a natural deposit of sandstone. Over the millennia, it's been exposed to high heat and pressure beneath the earth's crust, which has fused the crystals to create an extremely hard stone that happens to be perfect for crafting your kitchen countertop.
Before you start shopping, remember that quartzite is often confused with quartz because of their similar names. Quartz countertops are manufactured, however, and can be made to look like just about any type of natural stone – including quartzite. Both are excellent choices, but not the same.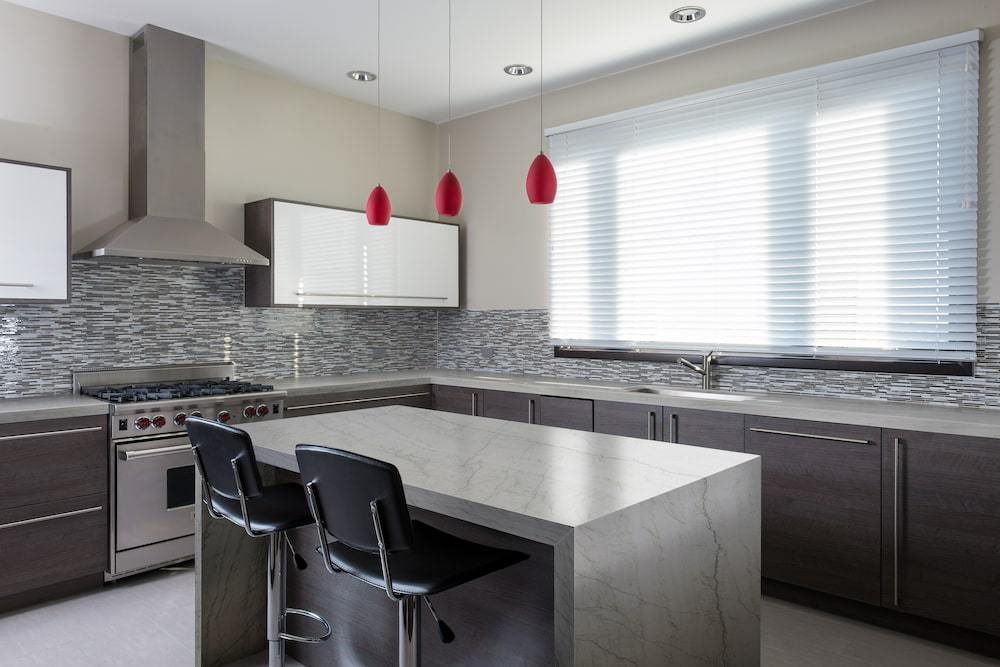 Quartzite countertops are fabricated from stone slabs quarried from the earth, like marble and granite. And just like other natural stones, they are all unique. When selecting one of MSI's stunning quartzite countertops, you will have the opportunity to view your exact slab to ensure the one you choose has the color, pattern, and texture you desire.
SLAB SELECTION PROCESS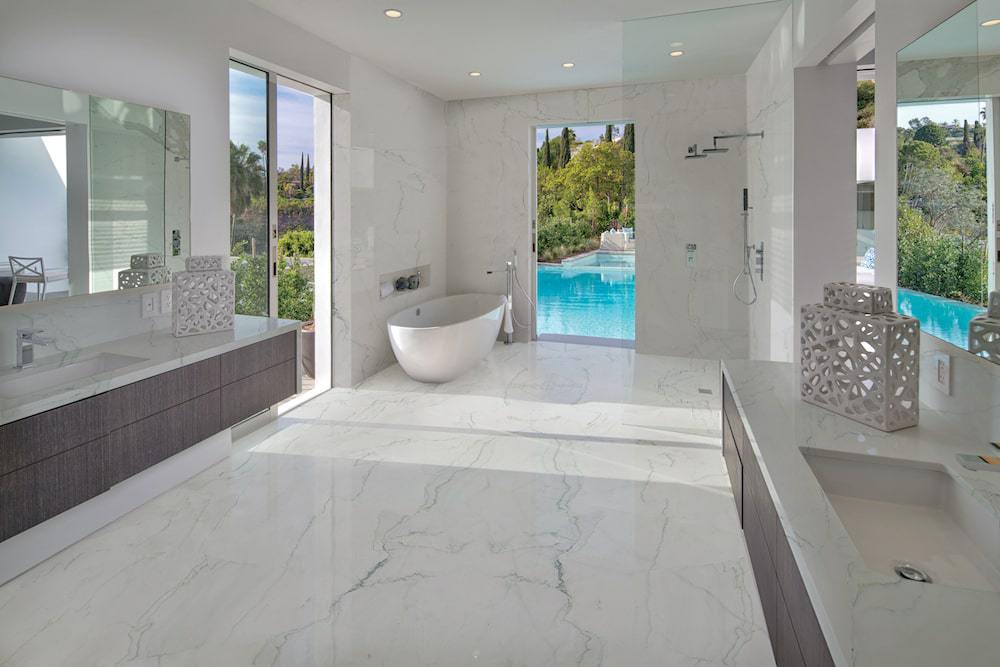 We know that choosing a slab can be tricky, and we want to ensure you have all the information you need to pick the best one for your space. We'll walk you through all the steps needed to insure you choose just the right slab for your project.
Find your closest authorized dealer before choosing your slabs. They'll be able to help guide you through the process and make sure there are no surprises along the way!
BENEFITS OF QUARTZITE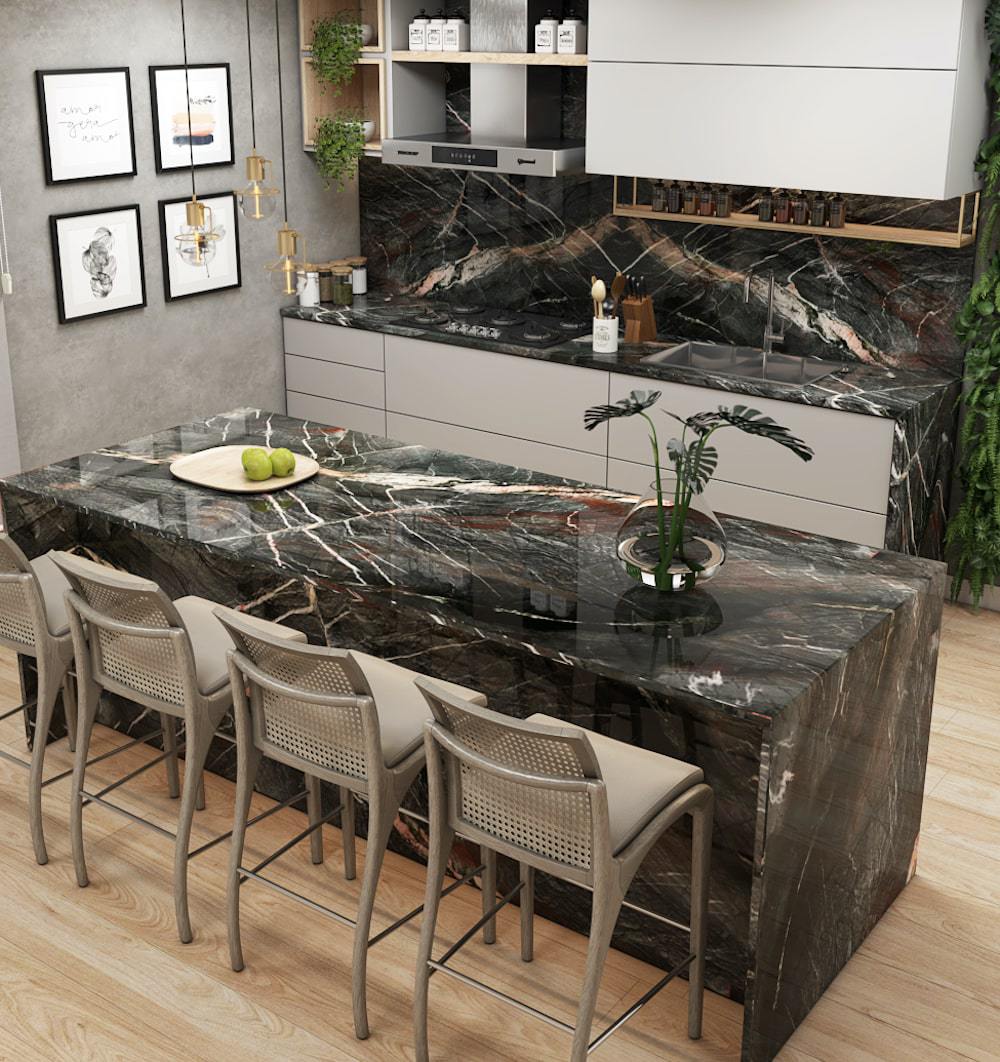 As the busiest surface in your home, your countertop needs to be tough enough to stand up to daily use but beautiful enough that you'll enjoy using it daily, too! Fortunately, quartzite has many benefits that make it well-deserving of this claim.
Durability: If you're looking for the hardest stone countertop on the market, you found it. Quartzite even beats out granite on the hardness scale. It's also denser than other natural stones, which makes it less porous.
Damage Resistance: Along with durability is quartzite's ability to resist damage from scratching, chipping, and staining. That means you can use your countertop for cooking preparation, dining, entertaining.
Etching Resistance: "Etching" refers to the discoloration or damaged finish that can occur when some countertops are exposed to acidic substances. Marble is particularly well-known for this vulnerability. But since many colors of quartzite closely resemble marble, it allows you to have that luxurious marble look you love with much less worry.
Heat Resistance: While every type of natural stone countertop will be heat-resistant, marble and granite are more likely to be damaged when exposed to high heat. For example, putting a hot pan from the oven directly onto the countertop may crack or discolor it. While we don't recommend trying this at home, it's good to know.
Beauty: Quartzite is available in many colors, with patterns and veining ranging from subtle to bold. While most varieties are natural hues such as white, beige, and gray, exotic shades such as red, pink, orange, blue, and green are available. The colors result from the presence of other minerals in the stone. For example, MSI's Crytos Quartzite features pops of pink on a primarily black background.
CARE AND MAINTENANCE
Since it's a highly durable surface, it's easy to see that quartzite kitchen countertops will be easy to care for. No countertop is indestructible, though, so some maintenance is needed. Like all natural stones, we recommend the annual application of sealer to maintain its nonporous surface and help it resist other types of damage.
For daily care, be sure to wipe up any spills immediately. The best way to clean a quartzite countertop is with a solution of mild dish soap and water.
Choosing the perfect countertop for your home can be easy, with the right help and we would love the opportunity to guide you along the way. Use our online chat feature or visit one of our showrooms in person to see all we have to offer.
Learn More About Quartzite Countertops
WHY QUARTZITE COUNTERTOPS ARE THE BEST OPTION FOR YOUR KITCHEN
THE TOP 5 QUARTZITE COUNTERTOPS FOR ANY KITCHEN STYLE
GET THE LUXURIOUS LOOK OF MARBLE WITH QUARTZITE COUNTERTOPS