Why Quartzite Countertops Are The Best Option For Your Kitchen
July 23, 2023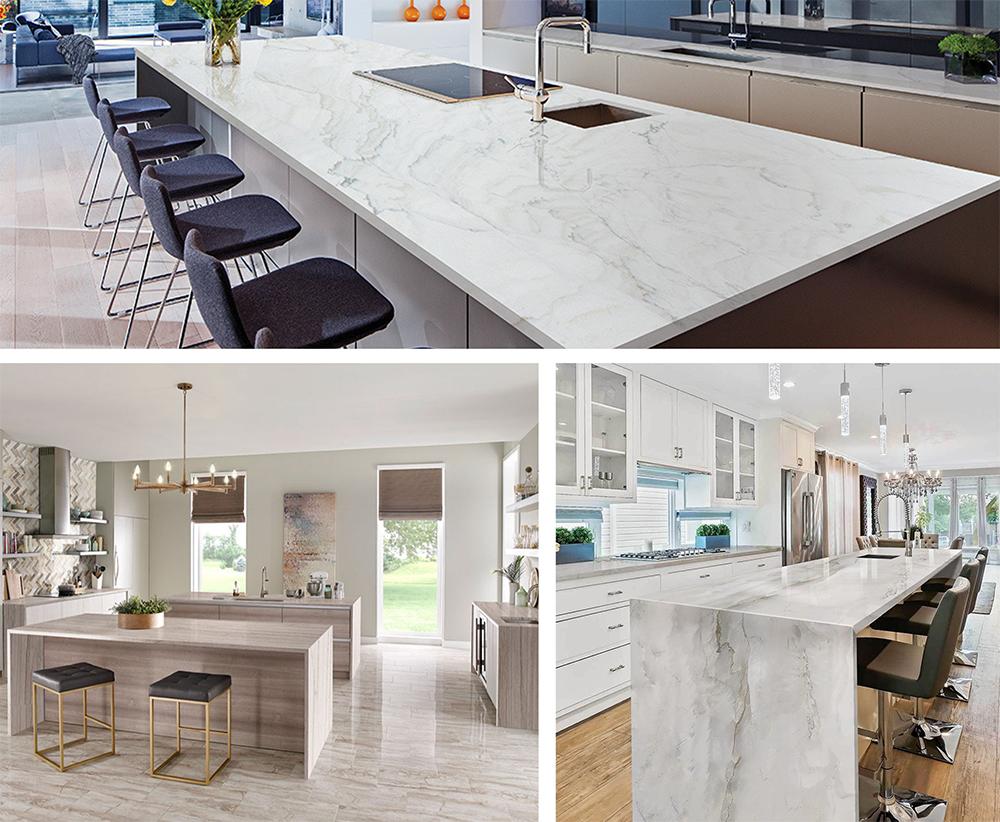 Your kitchen is where family and friends gather, creating memories and savoring delightful flavors. The surfaces in your kitchen set the stage for culinary wonders. With numerous countertop choices available, why not opt for one that will consistently enhance your cooking experience and add beauty to your kitchen simultaneously?
Countertops are available in various engineered and natural materials, but quartzite consistently stands out as a popular choice. Offering authentic beauty, unparalleled durability, heat resistance, and low maintenance, quartzite countertops combine style and functionality to help create a kitchen you will enjoy for years.
Here, we explore the captivating world of quartzite and uncover why it reigns supreme for kitchen countertops. Quartzite transcends ordinary surfaces, creating a space that is not only elegant but also easy to maintain, allowing you to focus on the pleasures of cooking and the moments shared with loved ones.
Read on to learn more about quartzite countertops and discover why they are the perfect solution for creating a beautiful kitchen that can withstand the demands of everyday life.
What Is Quartzite?
Quartzite is a natural material that comes from pure quartz sandstone. Through the heat and pressure of tectonic compression, sandstone transforms into quartzite—a hard rock with an interlocking mosaic of quartz crystals. It has a grainy surface similar to sandpaper and comes in various shades, including white, gray, pink, red, and more. To make quartzite suitable for kitchen countertops, the porous mined slabs are sealed with polyurethane, wax, or acrylic.
What sets quartzite apart from other countertops are its varied patterns and textures, with each slab being unique. Its natural veining and freckled appearance results in a fantastic range of tones, patterns, and movement that can be created only by nature.
The Benefits of Quartzite Countertops
Whether you seek a statement piece for a contemporary kitchen or a refined touch for a traditional setting, there are many reasons why quartzite makes a great choice for your kitchen countertops. Here are some of its benefits:
Unmatched Aesthetics: Quartzite is a natural material that radiates elegance and sophistication. Its unique composition creates mesmerizing patterns, veining, and a rich color palette. From pure white and soft grays to vibrant blues and earthy browns, quartzite offers various hues that complement any kitchen design.
Superior Durability: Of the many different types of countertops available, quartzite is well known for its exceptional durability. It is heat-resistant, so there's no problem placing hot pots and pans directly on its surface. It is also impervious to scratches and abrasions, ensuring your kitchen countertops maintain their pristine condition for years. Quartzite countertops are also great for outdoor kitchen spaces or counters exposed to natural light. Because of its resistance to UV rays, it won't fade in direct sunlight.
Investment in Value: By selecting quartzite countertops for your kitchen, you are making a wise investment in your home. As a sought-after natural material, these slabs can increase the resale value of your property, making it an appealing choice for homeowners looking to elevate their kitchen's allure while also making a prudent financial decision.
Low Maintenance: Quartzite is naturally stain-resistant, unlike some other natural stones. However, applying a sealant for extra protection and easy maintenance is still recommended. Most spills can be easily cleaned with soap and water. The sealant not only provides additional protection but also ensures a hygienic and safe surface for meal preparation, guarding against bacteria and mold. By properly maintaining and cleaning your quartzite countertops, they will stay in excellent condition for many years.
Our Selection of Quartzite Countertops
We have a wide selection of stunning quartzite colors and patterns that will impress homeowners and designers. Whether your kitchen has a traditional or modern style, you'll find a design that perfectly complements your home's interior.
Here are our top three favorite quartzite countertops:
Gray countertops are always on-trend with its neutral but sophisticated look. Our Glacier Wave quartzite comes in a cool white with light gray and taupe accents, with hints of tone-on-tone waves for a multi-dimensional effect. Glacier Wave blends in with virtually every color and texture, including various wood floor tones and patterns. It's great for backsplashes and wall paneling, too!
Our dramatic White Macaubas quartzite is a Brazilian granite with cool whites and soft taupe accents. Its deep random charcoal veins add a touch of character and drama to indoor and outdoor applications. White Macaubus' long linear veining on this slab can create a gorgeous backsplash or sweeping waterfall edge. Its taupe color pairs beautifully with metallic accents, especially gold and silver.
Don't be fooled! Our Calacatta Montreal is not a marble countertop but a mesmerizing slab of quartzite that is easy to maintain because it's stain resistant. This cool white natural quartzite from Brazil features subtle gray veining with cloudlike nuances. Understated and elegant, our Calacatta Montreal is the perfect choice for large, expansive countertops because it blends seamlessly into any kitchen décor rather than drawing attention to itself.
It is easy to understand why quartzite kitchen countertops offer an unparalleled combination of elegance, durability, and low maintenance. Your quartzite countertops will continue to shine for many years, allowing you to focus on the joy of cooking and sharing your meals with loved ones. Need help choosing the right quartzite for your kitchen remodel? Chat with us online now, visit an MSI showroom, or contact an authorized MSI retailer in your area.
Learn More About Quartzite Countertops
THE TOP 5 QUARTZITE COUNTERTOPS FOR ANY KITCHEN STYLE
NEW AND EXCITING QUARTZITE COLORS TO ELEVATE YOUR KITCHEN
GET TIMELESS STYLE AND NATURAL BEAUTY WITH QUARTZITE COUNTERTOPS