Outdoor Oasis: Create Beautiful Walls And Columns With Hardscape
December 24, 2016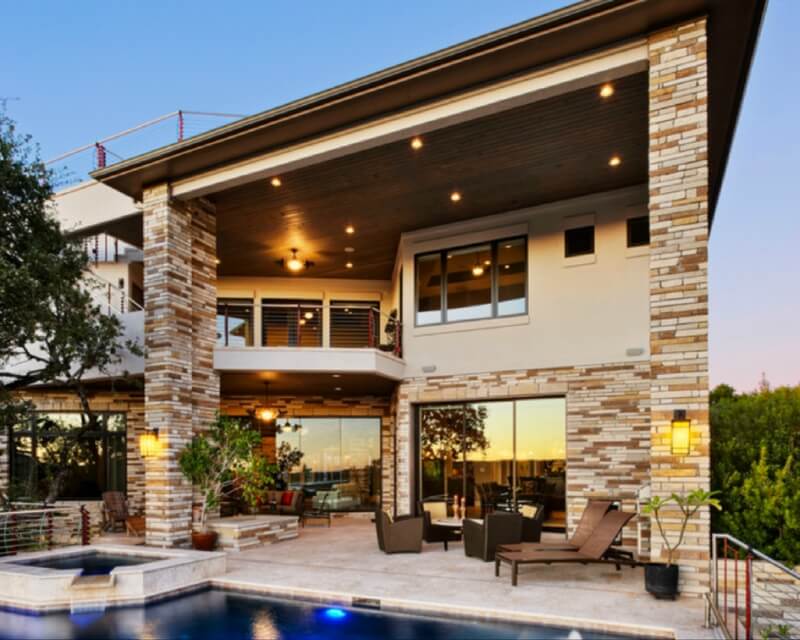 No landscaping project is complete without functional, complementary hardscaping. Whether you're designing a patio, swimming pool deck, outdoor family room, garden path, or a terrace, hardscape refers to the permanent structures such as pavers, columns, and walls. When chosen wisely, hardscape connects the surrounding landscaping with existing architecture, providing a transition and focal point as well as balancing design elements.
MSI's stacked stone veneers are a perfect finish for most hardscape projects; the rustic stone offers the perfect balance between man-made versatility and nature. Our ledger panels come in pre-arranged sections, so it's easy to achieve a sophisticated, random design. Ledger panels from MSI also have matching corner pieces available to create a seamless look around those tricky corners.
Try out our Stacked Stone Visualizer, which will demonstrate your various options and help you choose the right one for your own outdoor oasis.
Golden White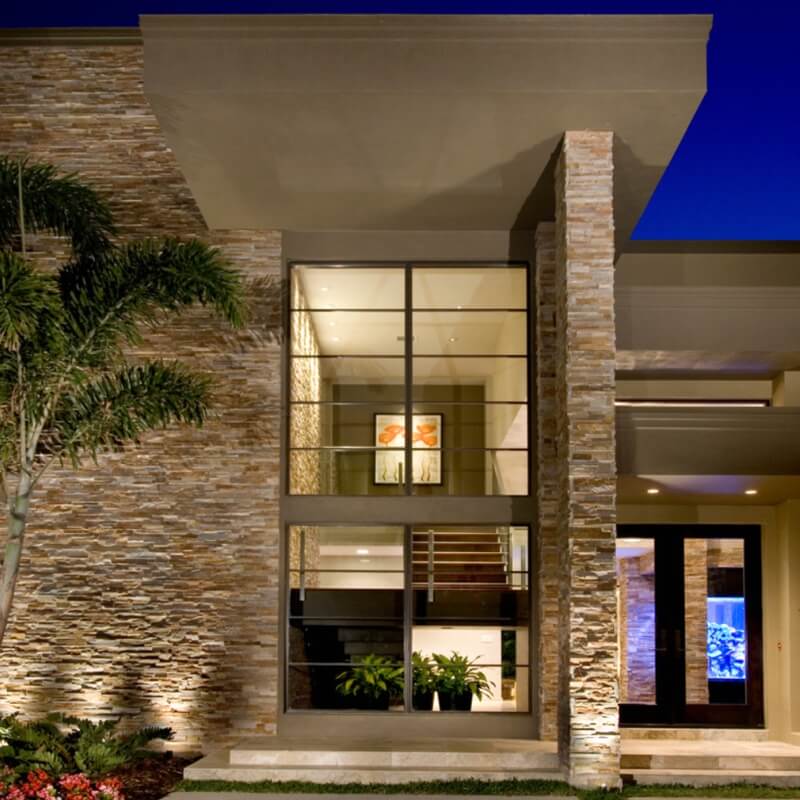 Featured: Golden White Stacked Stone
Ground-level landscape lighting accents the three-dimensional nature of Golden White Stacked Stone veneer on this multi-story building. The warm shades of gold, gray, and cream blend into the contemporary design, used on the walls, support columns, and even carried through to an interior wall.
With matching corner pieces, there's no need to worry about how to handle the right angles in this type of structure. Golden White is also excellent at conforming to curves.
California Gold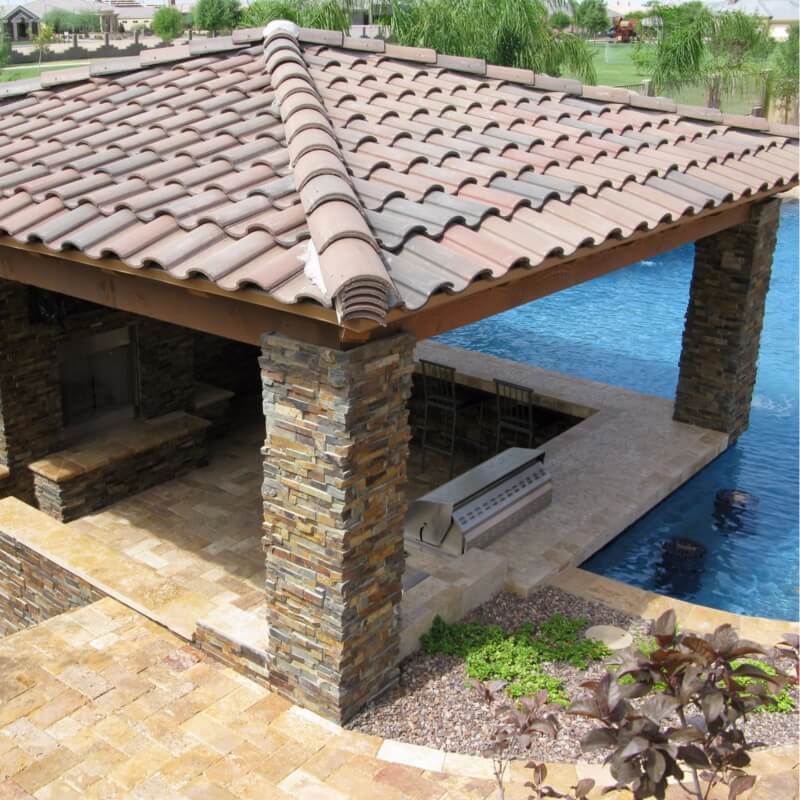 Featured: California Gold Stacked Stone
Rustic, natural slate California Gold Stacked Stone, features deep brown and gray with hints of reddish rust, which makes it an ideal complement to terracotta roof tiles in this poolside covered patio. This rugged pre-assembled ledger panel is ideal for all vertical structures outdoors, but also looks terrific indoors covering accent walls, fireplace surrounds, or kitchen backsplashes.
Canyon Creek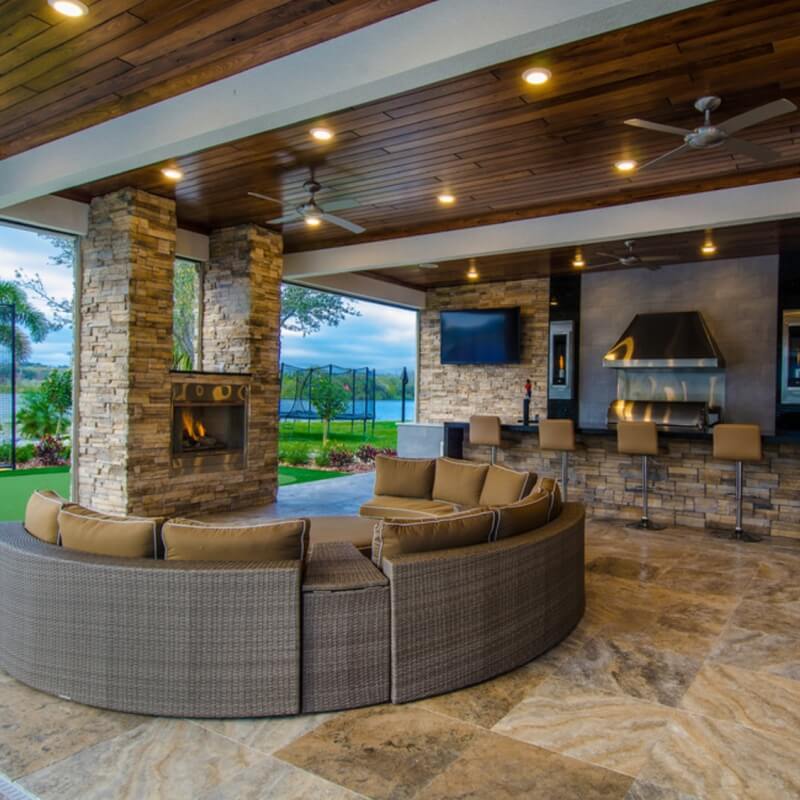 Featured: Canyon Creek Stacked Stone
A great way to tie your exterior landscape elements with sheltered areas, such as a semi-enclosed family room, is by using stone pavers for flooring, and ledger panels to cover walls and column supports. Crafted from natural split-face quartzite, Canyon Creek Stacked Stone incorporates shades of beige and gray, suitable for use both indoors and out.
Fossil Rustic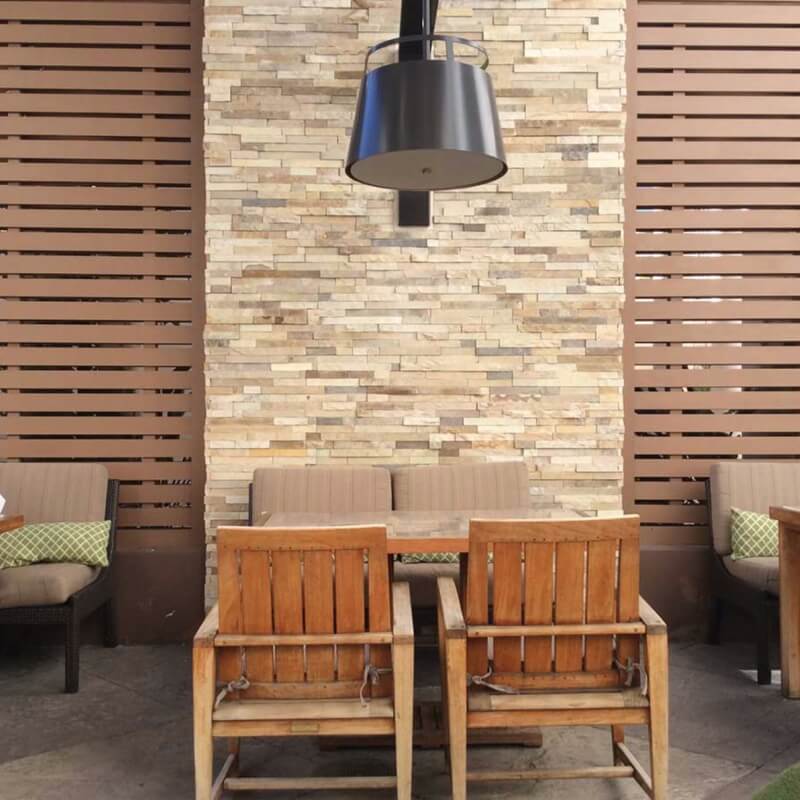 Featured: Fossil Rustic Stacked Stone
A narrow accent wall constructed with Fossil Rustic Stacked Stone ledger panels emphasizes the vertical space in this contemporary patio design, especially when flanked with sections of privacy fence equal in height. Fossil Rustic is crafted from sandstone, featuring variations of gray and cream with a hint of rusty-red.
Ledger panels are also easy to incorporate into a curved design such as the wall around a raised garden bed or a fountain.
Casa Blend 3D Multi Finish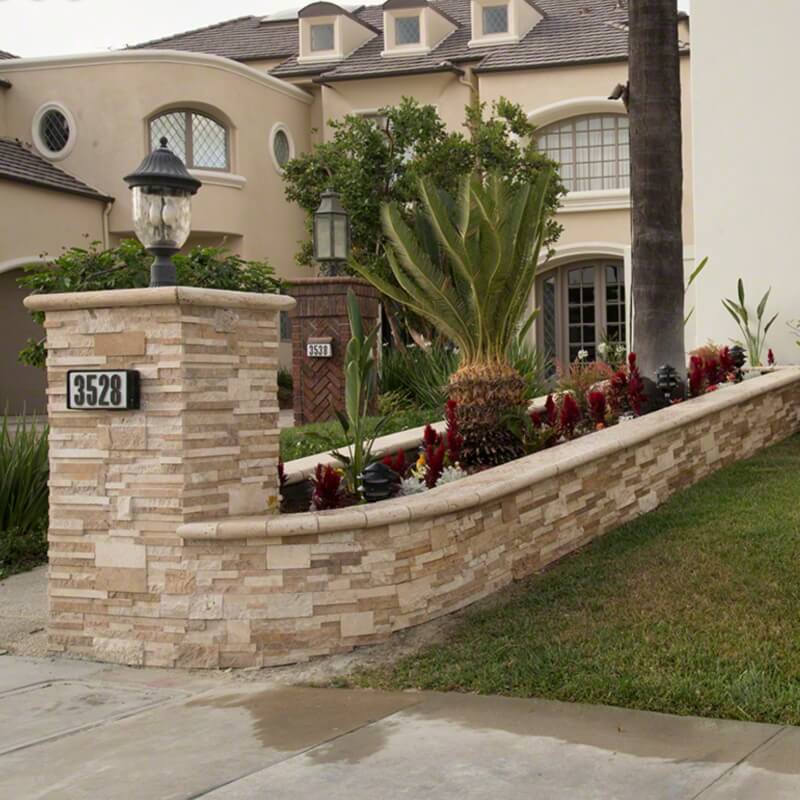 Featured: Casa Blend 3D Multi Finish Stacked Stone
Casa Blend 3D Multi Finish Stacked Stone features a mixture of honed and split-face finishes, with staggered depths, in shades of soft cream and warm beige. A combination of both curved surfaces and square-edged columns shows off the ledger panel's versatility, demonstrating how easy it is to install stone veneer around each shape, so you can be as creative as you like with your landscape design.
Hardscape materials such as these provide a finished, polished look to the design, improving curb appeal, and creating a luxurious, upscale feel to outdoor living spaces. MSI stacked stone ledger panels are available in several other colorways, with a variety of durable materials to enhance any landscape.