Tile Style: Why We Love Travertine Tile For Every Room Of The House
December 09, 2017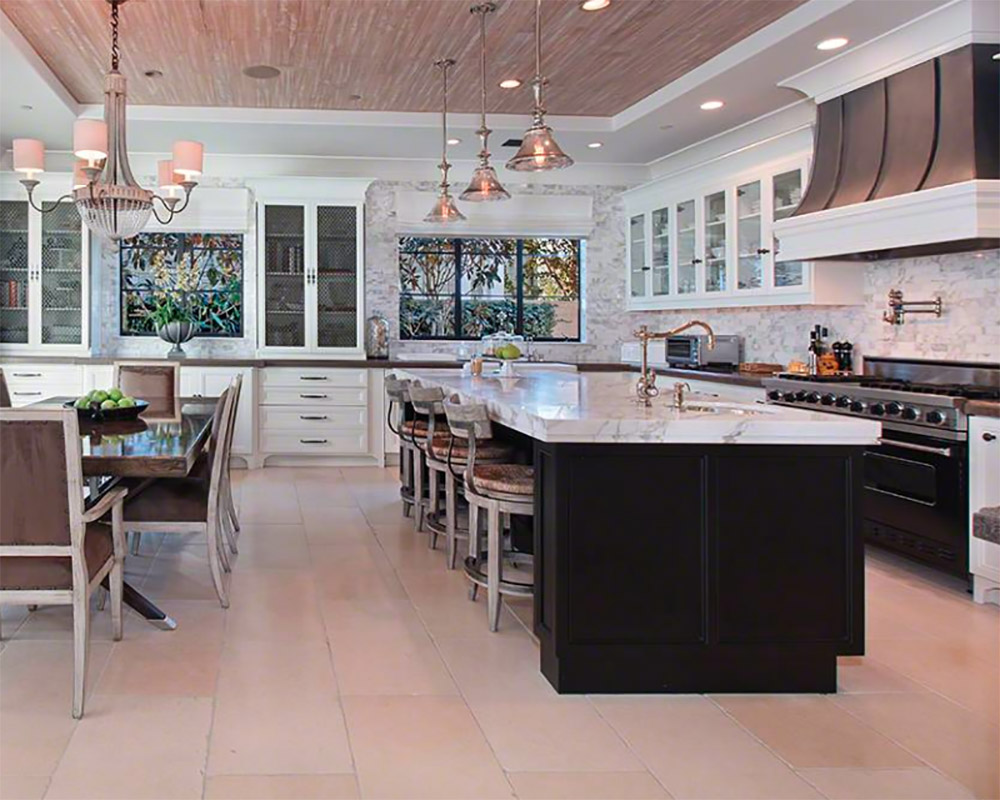 Incorporating natural stone into an interior design is nothing new; builders and homeowners have been doing it for millennia. Travertine is often associated with outdoor projects, however, such as patios. One of our favorite benefits of indoor travertine tile is its versatility – so many looks can be achieved from one single stone, it's practically magical. Ranging in shades from deep blue, green, gray, and the beige-cream it's best known for, it's easy to find a travertine tile that works in every room in your home.
Tuscany Platinum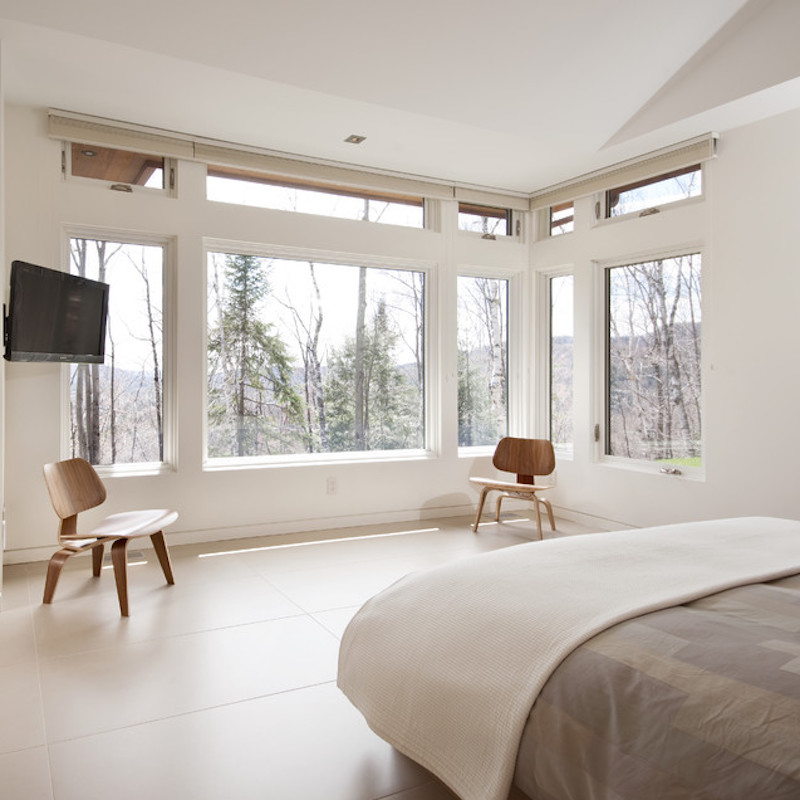 Get this look with MSI's Tuscany Platinum Travertine (Photo Credit: Houzz)
Despite the fact it's a solid, hard stone, travertine can feel velvety to the touch and comfortable. Tuscany Platinum Travertine is available in several different sizes from 12" square to large-format 18" x 36". Both the size and the stone's qualities make it excellent for flooring, even in a bedroom. Travertine tile has a natural matte finish that feels softer than other stones, and it tends to feel warmer too. For additional warmth, you could also install an under-floor radiant heating system. As a final bonus, bedroom floor tile is a blessing for anyone who suffers allergies.
Tuscany Walnut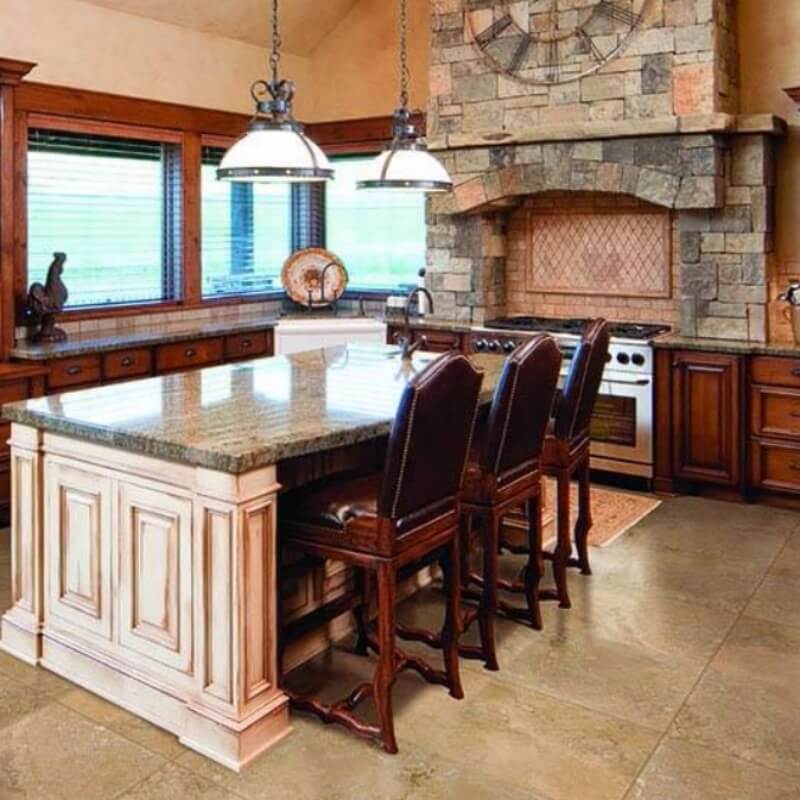 Featured: Tuscany Walnut Travertine
Natural travertine tile has a slight pitted look and rough texture, which along with the beautiful variegated coloration adds character to an indoor room. Its earthy appeal is a natural fit with rustic décor, especially when an upscale look is desired. It matches perfectly with any shade of wood, stone accents, and complements countertops and backsplashes made of other stone types.
Angelica Gold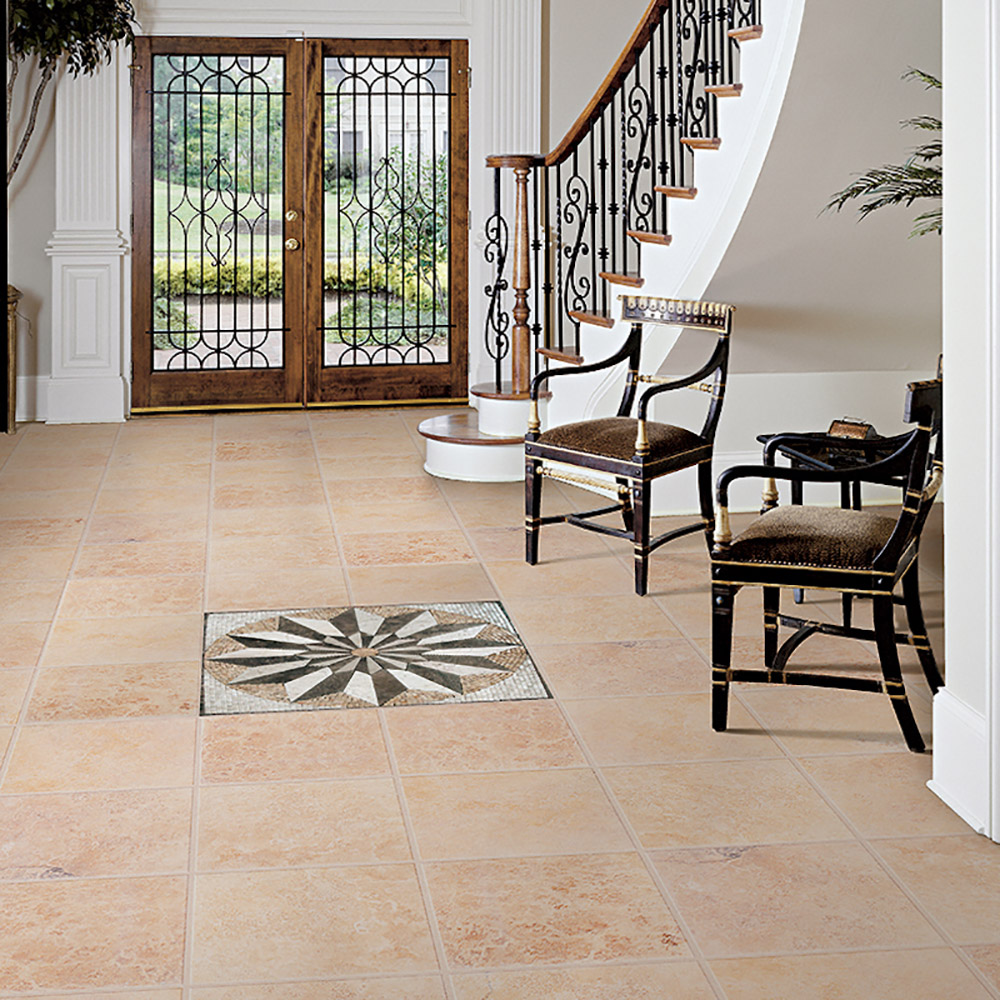 Featured: Angelica Gold Travertine
All natural stone flooring adds the feel of timeless solidity to a home, and it's a great way to make a first impression. When visitors – or potential home buyers – walk into a home's entrance and step on a luscious travertine floor, it immediately communicates a higher home value. Also, since travertine tile is meant to last for decades, and when properly maintained it's easy to keep clean, it's an enduring asset.
Durango Cream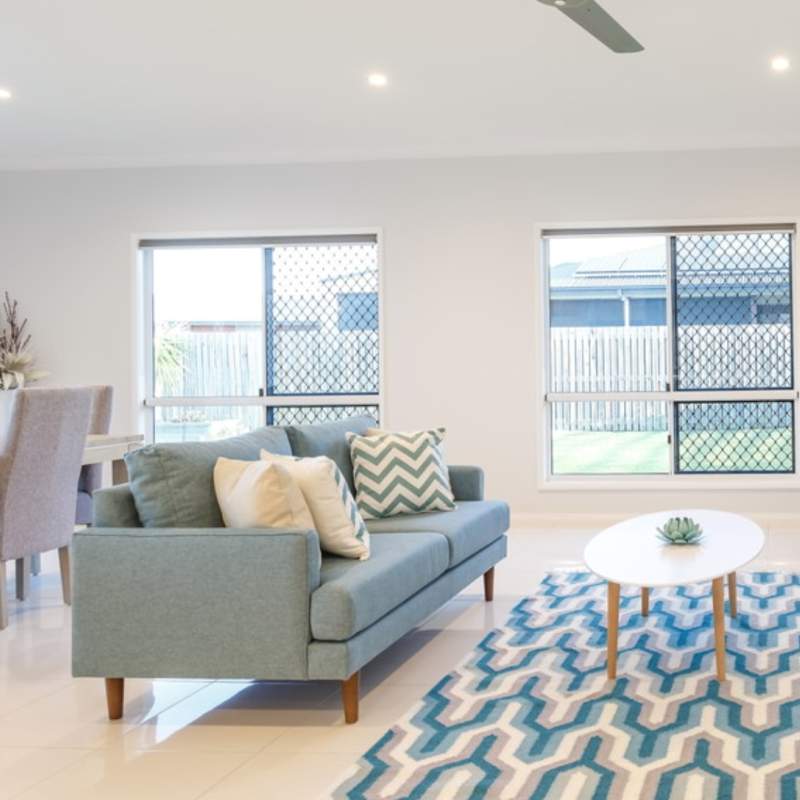 Get this look with MSI's Durango Cream Travertine (Photo Credit: Houzz)
Depending on your preference, you can vary the roughness and edging finishes to create the look you love. Durango Cream Travertine is shown here with a refined, polished finish and large format that matches with elegant, refined décor. However, it's also produced in a huge variety of sizes, from a petite 4" x 4" up to huge 24" squares – with not just a polished finish, but also honed and tumbled.
Cascade Beige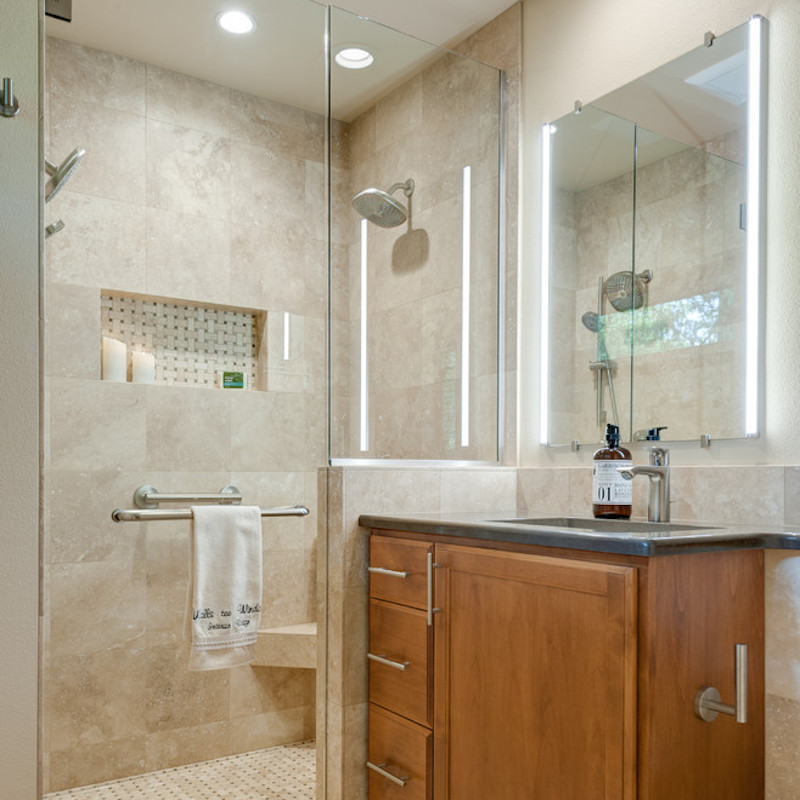 Recreate this look with MSI's Cascade Beige Travertine (Photo Credit: Houzz)
With its earthy, natural appeal, it's not surprising why travertine tiles are so popular, not just for flooring but also for wall tiles. What might surprise you, though, is the luxurious, upscale look they can create. Cover the shower walls with beautifully variegated Cascade Beige Travertine, which coordinates well with other types of tilework (such as the inset, and basketweave flooring), and your morning shower will put you in a great mood for the day.
Whether you're looking for new bathroom flooring, kitchen tile, bedroom, living room, or anywhere else, travertine tile has definite benefits. Visit our web gallery to learn more about the varieties shown here as well as many others, and you'll be amazed at how versatile travertine can be.