Current Obsessions: Here'S Why Quartz Countertops Are The Best Choice To Busy Families
May 24, 2018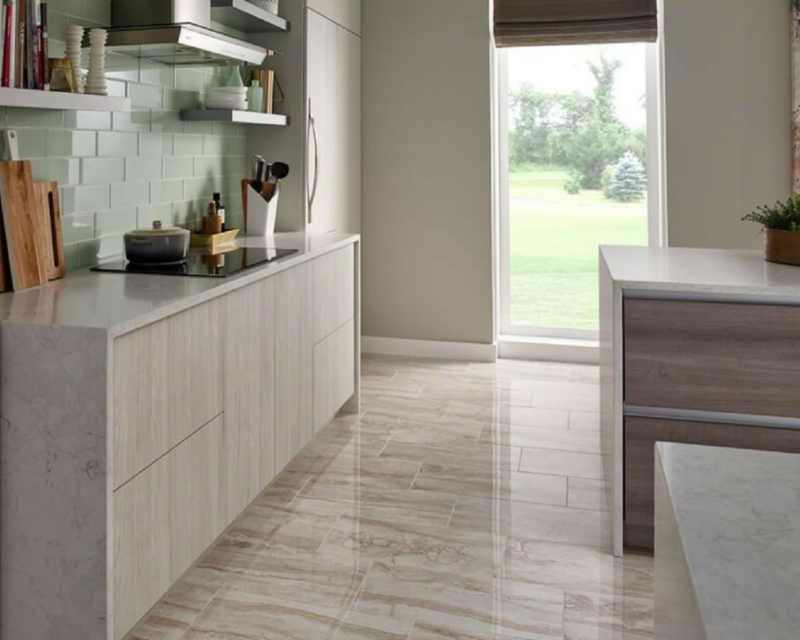 When your life is filled with work, kids' soccer practices, homework, art projects, and violin lessons, your home should feature surfaces that are easy-to-clean, durable, and elegant. For kitchens and bathrooms, quartz countertops fit the bill perfectly as a virtually care-free surface. Because let's be honest, after a long, busy day, you want to spend quality time with your family doing things you enjoy, not doing home maintenance.
Kitchens, bathrooms, laundry rooms, and entryways—all are great places for quartz countertops and backsplashes. The reasons to choose quartz counters for your active home are many. From their easy-care durability to their good looks, quartz countertops blend beauty and brawn in equal parts.
Homeowners are often surprised to learn that modern quartz doesn't require any sealing, is both stain- and chip-resistant, and is non-porous, making it the ideal surface for busy families.
Kitchen islands play host to messy art projects, ketchup and mustard bloopers, and elegant red wine buffets. In this transitional kitchen, Calico White Quartz acts as a unifying element, complementing the traditional wooden beams and cabinetry, as well as the modern concrete floors.
White as a quartz countertop color may seem like a risky choice for busy families, but quartz's non-porous surface doesn't harbor bacteria, and even resists acidic drinks, the dye from popsicles, and paints.
Modern quartz selections like our Mystic Gray Quartz allude to an industrial, concrete look, one of the hottest design elements today. The problem with real concrete is that it's porous, must be sealed regularly, and is not that family-friendly.
In contrast, this kitchen's quartz counters and waterfall island, along with lacquered cabinets, are a breeze to keep clean. If food allergies are a problem in your home, this more modern design composed of non-porous surfaces is especially ideal.
Family-friendly design can still be elegant and beautiful. In this lovely spa-like bathroom retreat, Lagos Azul Quartz, one of our more popular quartz countertop colors, complements the overall design and feel of the space.
Beauty products like nail polish remover, hair dyes, makeup, and curling irons can take a toll on other countertop materials, such as laminate and natural stone. However, in addition to its stain-resistance, quartz will handle your daily beauty routine with ease.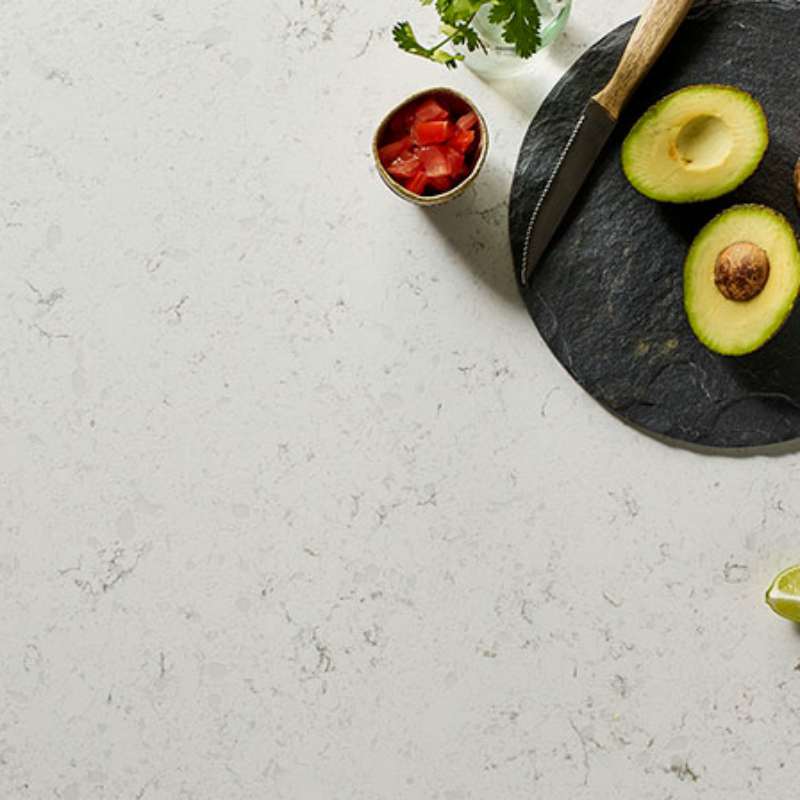 Featured: Blanca Statuarietto Quartz
When it comes to quartz colors, the sky's the limit. Believe it or not, you can even get realistic natural stone looks—including marble like Blanca Statuarietto Quartz shown above—in easy-to-care quartz. There is no doubt that marble is one of the most beautiful natural stones in the world; but it does require extra care, sealing, and protection from many foods and drinks. Not so with quartz!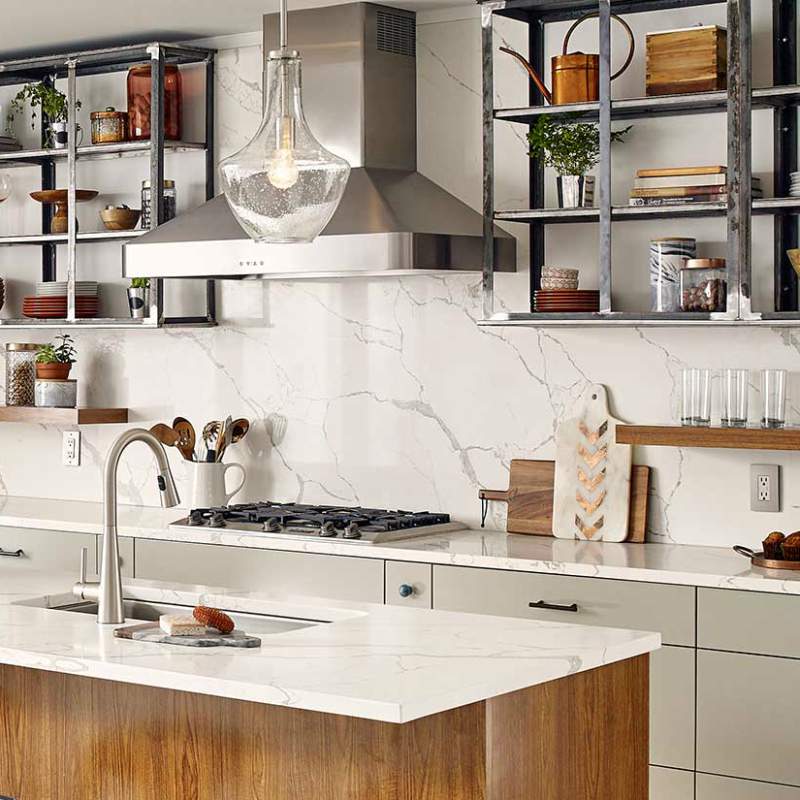 Featured: Calacatta Laza Quartz
In this contemporary kitchen, Calacatta Laza Quartz is used as both countertop and backsplash. Because it is resistant to stains, chips, and heat, this gorgeous slab quartz requires just a quick wipe down of spatters and spills to keep it looking flawless for decades to come.
As a bonus, this realistic marble look complements contemporary, modern designs with ease; the loft-like open shelving allows the beauty of this quartz backsplash to be the design star of this family-friendly kitchen.
Breathe a sigh of relief, because quartz counters are designed for a lifetime of heavy use. Feel free to entertain, do homework and art projects, dye Easter eggs, drink wine, and simply live. Quartz won't leave you constantly worrying about stains, scratches, or chips.
In fact, in light of life's inevitable accidents and spills, modern quartz might be the best choice of all for a truly care-free and worry-free surface.
More on Quartz Countertops
Common Misconceptions About Quartz Countertops
10 Reasons Why We Love Quartz Countertops
Have You Considered Quartz Countertops for Your Kitchen Remodel
What Is It About Quartz Countertops That Has People Talking
Monochromatic Quartz Colors are the Perfect Canvas for Kitchen Creativity