Tips From The Trade: Have You Considered Quartz Countertops For Your Kitchen Remodel?
July 31, 2018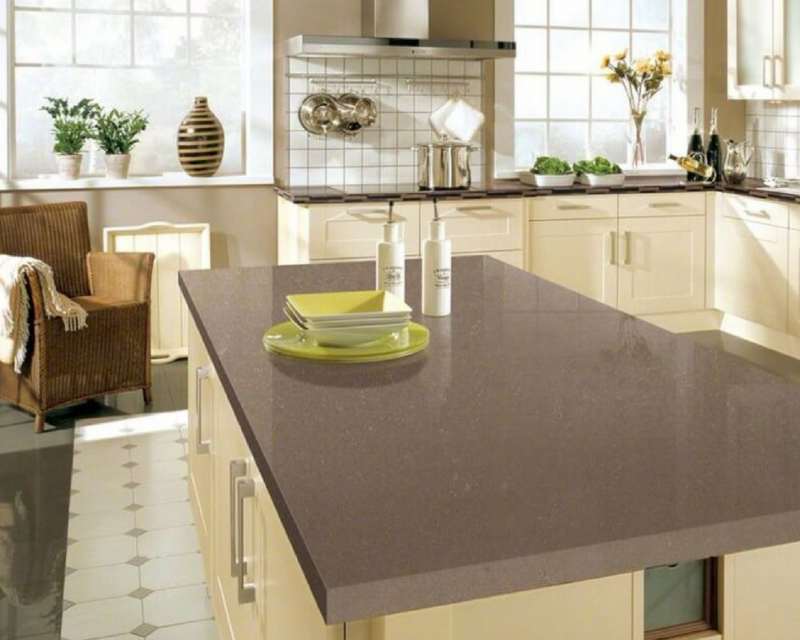 How many times has this happened to you: you go to a restaurant with a pretty good idea of what you want to order until the waiter passes by with a different dish. Only then do you realize that that's what you actually want.
Guess what? That scenario often happens with quartz countertops, too!
Many times, a homeowner will have their heart set on a marble or limestone countertop until they see a quartz countertop up close at their neighbor's house. Or maybe they read about the ease of care, especially when compared with natural stone, and realize a quartz countertop is a better fit for their lifestyle.
Whatever the case may be, if you're remodeling your kitchen or bath, you'll want to consider a quartz countertop. You may find it's what you were looking for all along!
Gray Lagoon
This sleek and sophisticated look is possible because Gray Lagoon Quartz perfectly blends cool grays and warm golds, making it ideal for busy kitchens as well as baths. Its beautiful surface makes it perfect for everything from quartz countertops and waterfall islands to floors, backsplashes, and accent walls.
Babylon Gray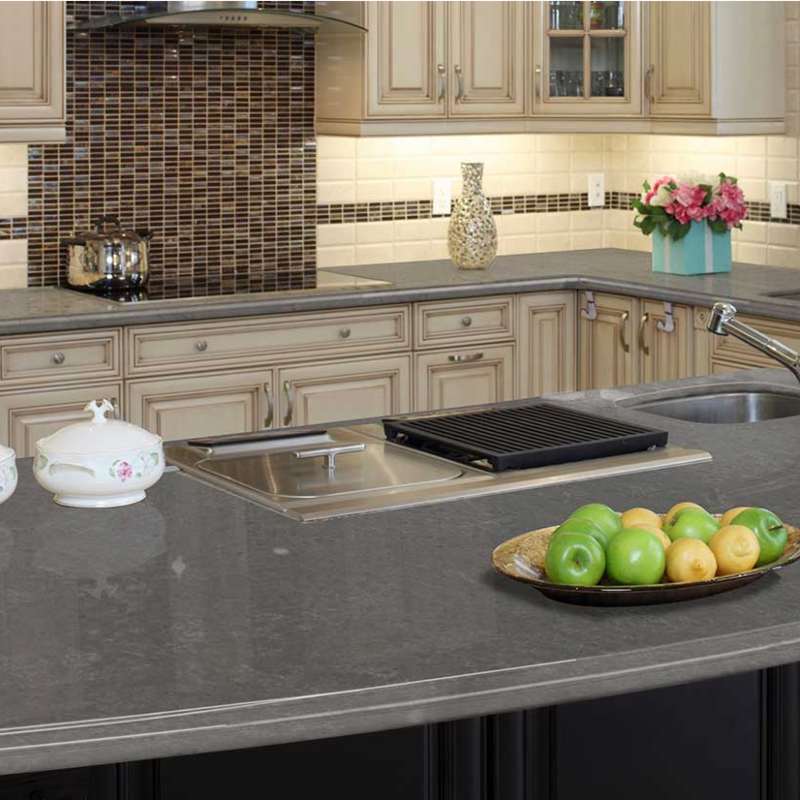 Featured: Babylon Gray Quartz
The durability of Babylon Gray Quartz, along with its low maintenance and dark hues, allow it to complement transitional, contemporary, as well as modern design styles. Use it to create your own signature look.
Macaubas Wave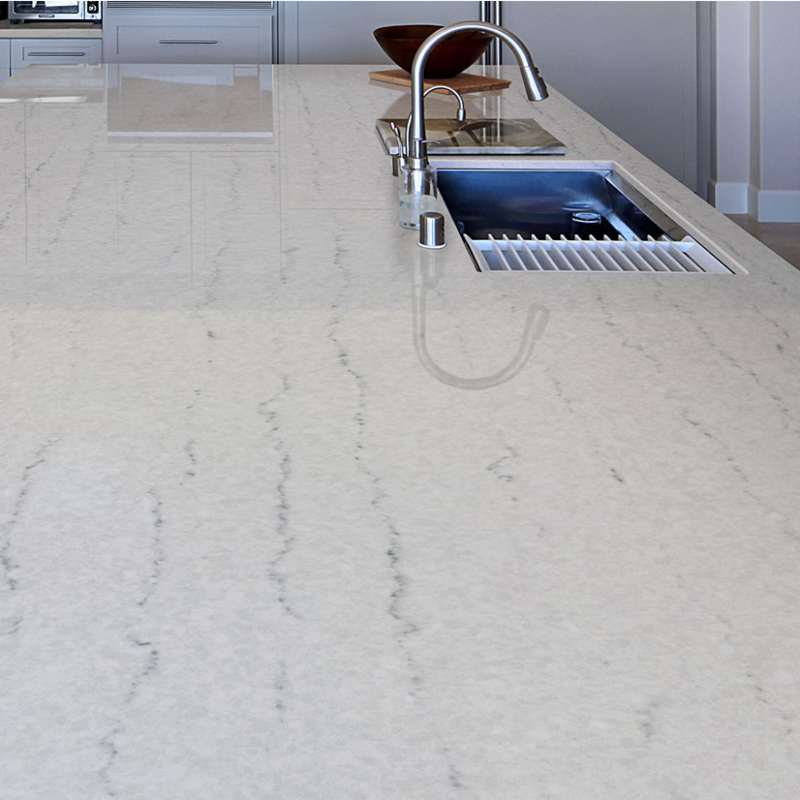 Featured: Macaubus Wave Quartz
If you're going for understated beauty, this Macaubus Wave quartz comes in waves of delicate dove gray veins across an ocean of soft whites. What you get is elegant simplicity that is ideal not just for countertops but for backsplashes and wall accents. It is also available in 2 CM and 3 CM slabs and prefabricated options.
Calacatta Verona
For those who love the look of classic white marble, Calacatta Verona Quartz comes with a soft white background and subtle veins. It's durable, requires almost no maintenance, and works for waterfall islands, floors, backsplashes or other features that can add a luxurious touch to any room you like.
Almond Roca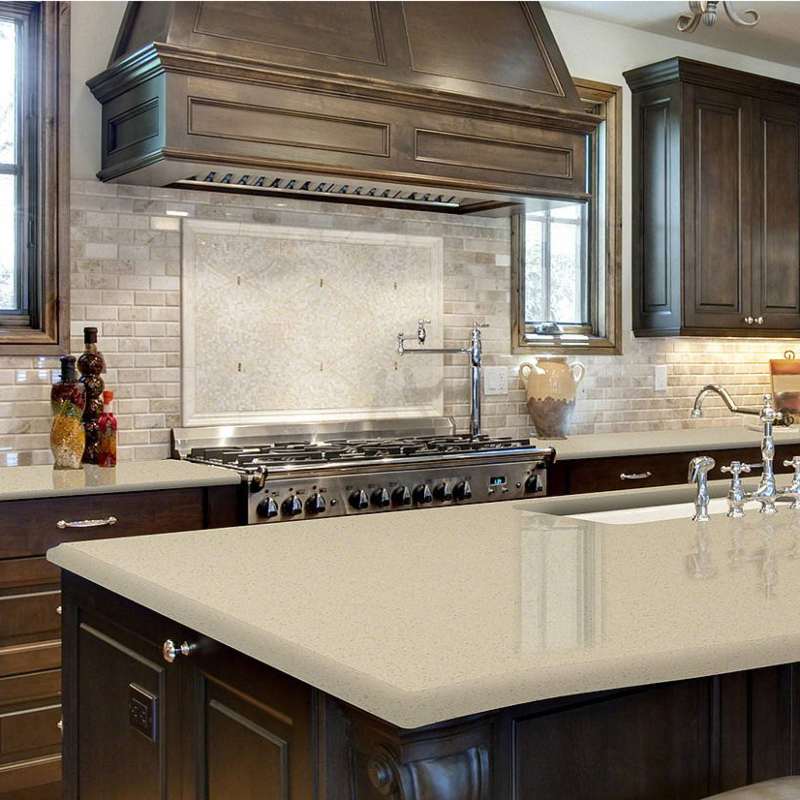 Featured: Almond Roca Quartz
Want to lend character or charm to your kitchen? Almond Roca Quartz has a soothing beige background complemented by light highlights and darker low lights. It's easy to install and clean, durable for the busiest kitchens, and guaranteed to always stay in style.
Desert Bloom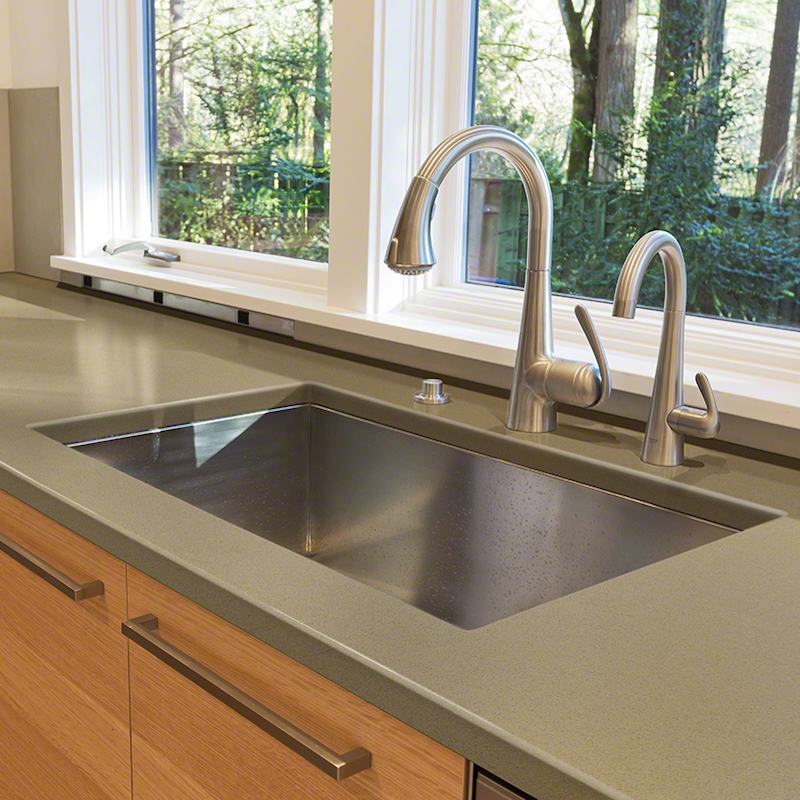 Featured: Desert Bloom Quartz
Subtle, eye-catching and gorgeous — that's how most people describe Desert Bloom Quartz. This quartz features a brown background with tonal flecks, is easy to maintain and perfect for active kitchens as well as floors or accent walls.
These looks should give you a sense of how modern quartz and their colors can make for perfect quartz counters when you consider kitchen remodeling.
More on Quartz Countertops
Common Misconceptions About Quartz Countertops
Here's Why Quartz Countertops Are the Best Choice to Busy Families
10 Reasons Why We Love Quartz Countertops
What Is It About Quartz Countertops That Has People Talking
Monochromatic Quartz Colors are the Perfect Canvas for Kitchen Creativity