Current Obsessions: Marble Look Quartz Countertops
July 13, 2016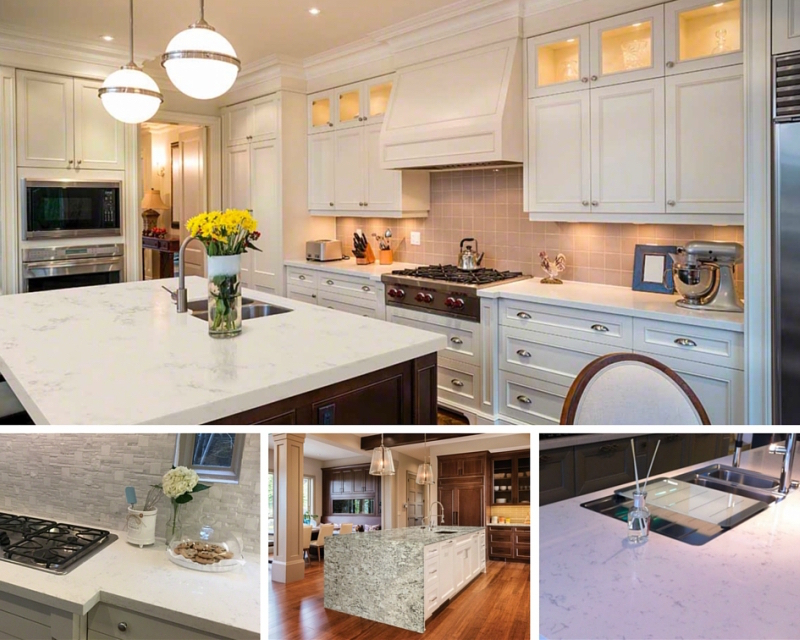 If you love the upscale look of natural marble but are worried about the maintenance it requires, you're not alone. Choosing between natural marble and look-alike quartz countertops is a decision that plagues many remodelers.
In fact, many homeowners start their countertop search seemingly married to gorgeous marble, only to waver when they realize that marble can stain, chip and wear if not properly maintained. Add young kids or frequent entertaining to the mix, and many homeowners start looking for alternatives.
One of these options is marble-look quartz countertops, which have performance benefits that are hard to beat. Quartz is nonporous, so it resists staining much better than granite, marble or concrete. Crack- and chip- resistant, quartz is one of the most durable materials available. In addition, many marble-look quartz designs are so sophisticated, it's hard to tell the difference between quartz and stone countertops.
Marble-look quartz countertops have naysayers too—some claim the man-made veining can look less authentic than natural marble veining (it's difficult to outperform Mother Nature, after all!) But while manufactured countertops can never exactly replicate the look and feel of natural marble slabs, current technology allows quartz to get pretty close. Our Q Natural Quartz, for example, artfully mimics the veining and polish of marble. Another recent quartz advancement is the replication of dramatic veining, like those bold, beautiful lines most often seen in Calacatta Marble.
With so many quartz colors and styles available, you can choose the veining style and coloring that's right for your design. To get you started, here are five quartz countertops that prove it's not necessary to choose between form and function: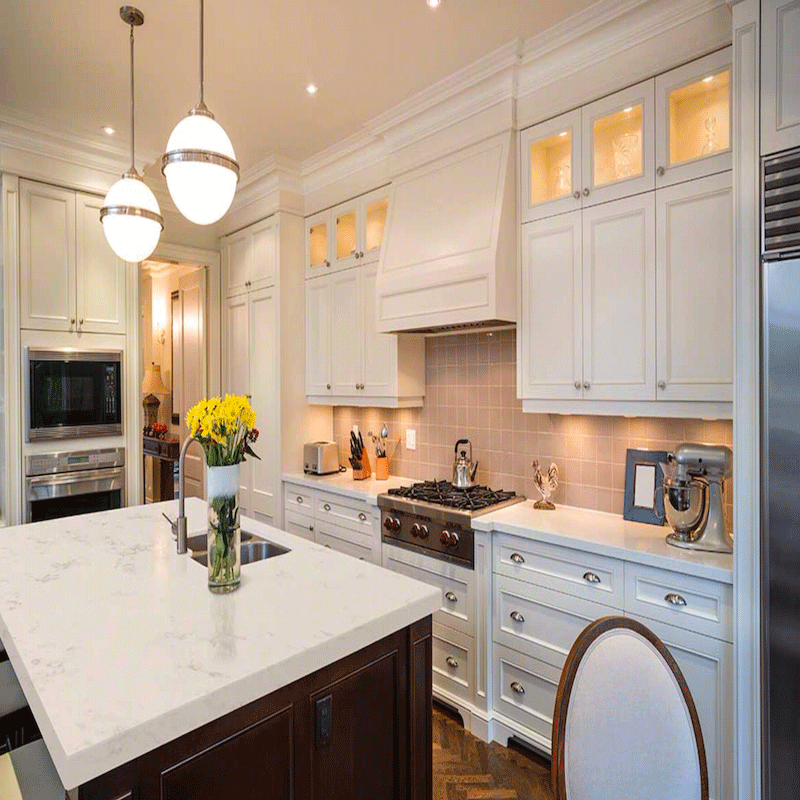 Featured: Carrara Grigio Quartz
Its veining and coloring reminiscent of Carrara Marble—the world's most popular marble—soft and classy polished Carrara Grigio Quartz is a favorite among true marble lovers. Can you tell the difference? Neither will your guests!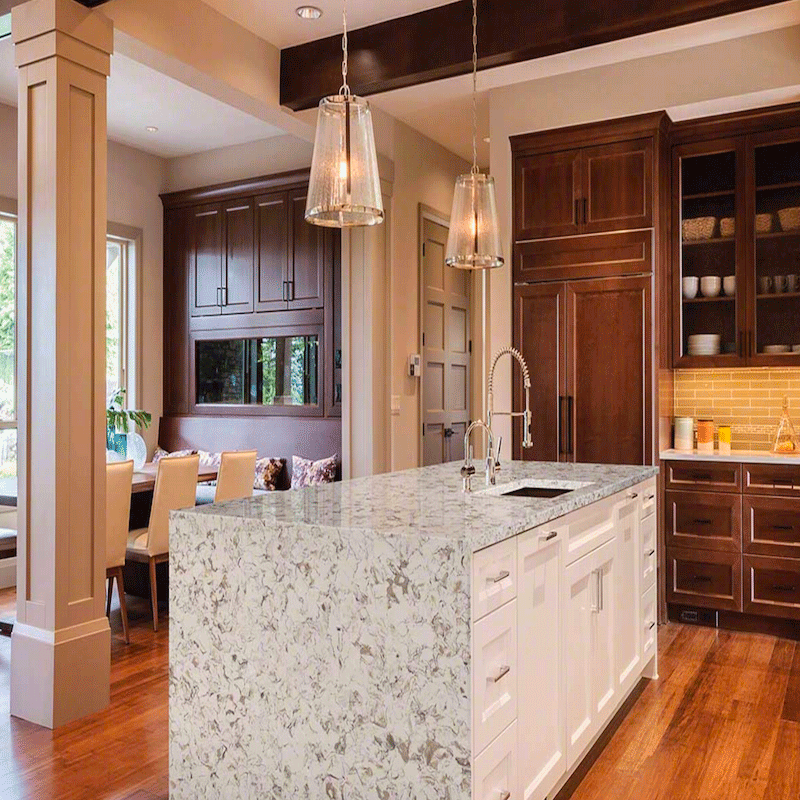 Featured: Montclair White Quartz
If drama and depth are two critical ingredients in your marble decision, then Montclair White polished quartz countertops might be for you. The dramatic, layered swirls of subtle white and gray tones are sure to make your countertops the centerpiece of your kitchen.