Current Obsessions: Is Quartz More Expensive Than Marble?
June 16, 2016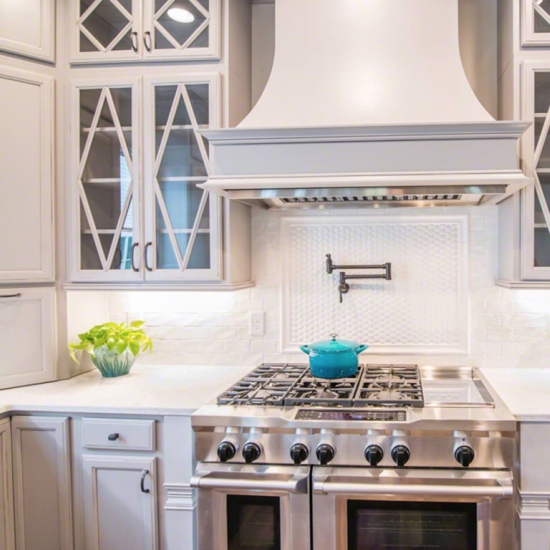 Do you love the look of marble countertops but worry about the upkeep? Are you struggling with the question of whether to prioritize form or function for your kitchen or bathroom? Before deciding between gleaming Calacatta marble or less expensive high-performance quartz countertops, remember that there are many factors—beyond budget—to consider when choosing between marble and quartz.
Assess the pros of each material, and then ask yourself the ultimate question: Which material is perfect for you? In this article, we'll share the pros of both marble and quartz so that you can make the decision that's right for you and your home.
Pros: Marble Countertops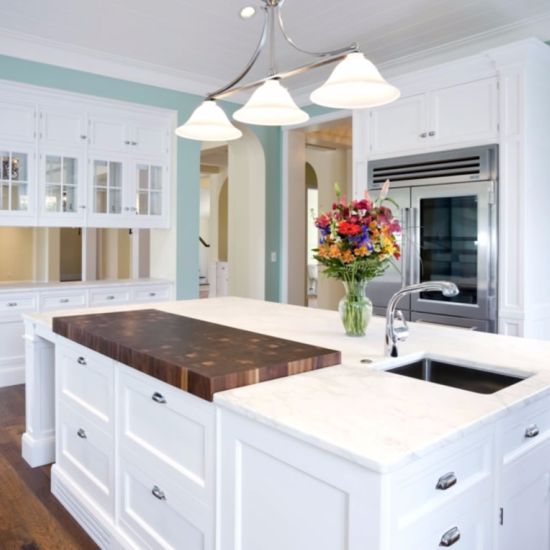 Featured: Arabescato Carrara Marble
1. Timeless Look The classic beauty of marble makes it a highly desirable countertop and surface material for good reason. It has been celebrated in residences and public spaces for centuries, and we beauty-loving humans have not lost our obsession with the natural stone. When you invest in marble, you are investing in a timeless style, not a fad. Plus, because it's not a passing trend, it boosts your home's resale value.
2. Unique Color and Veining As with all natural stone, beautiful variations in color and veining are truly one-of-a-kind. Your marble countertop will be unlike anyone else's in the world, and there is something incredibly satisfying about owning something unique. Choosing a marble slab is like buying a great piece of art that speaks to you.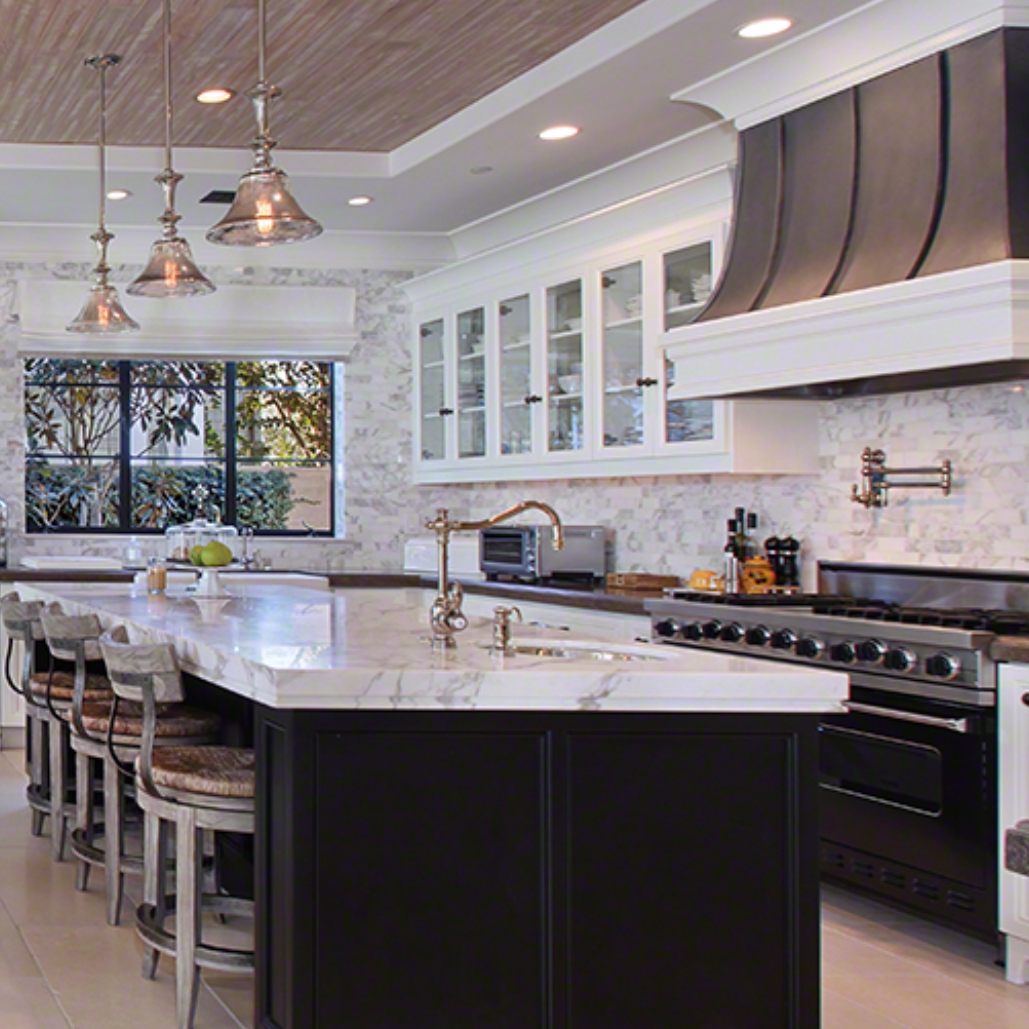 Featured: Calacatta Gold Marble
3. Heat-Resistant Marble may look dainty, but it can definitely take the heat. In kitchens, it stands up well to hot pans and pots. Likewise, marble bathroom countertops can handle hot styling tools. It's even a popular fireplace surround because it won't discolor and can tolerate the occasional spark on its surface.
4. Heirloom Quality Do you love the soulful feel of vintage decor and antique furniture? If the answer is yes, you'll love the wonderful patina that marble countertops develop as the stone naturally evolves. This aging process gives marble a character you simply can't get from manufactured surfaces. But remember, the same porous characteristic that results in a gorgeous patina also can lead to stains if acidic materials are left on its surface for extended periods of time. Marble requires extra care; regular sealing or opting for a honed finish increases durability.
Featured: Emperador Light Marble
Pros: Quartz Countertops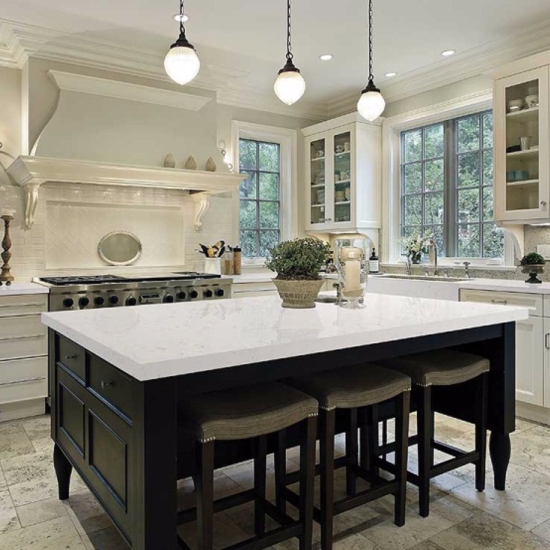 Featured: Cashmere Carrara Quartz
1. Durability First things first. What is quartz? This beautiful manufactured material is a non-porous engineered stone. Quartz is impervious to germs, as well as highly stain- and scratch-resistant. These functional qualities make quartz beloved by homeowners who simply don't want to their countertops to be too precious. Quartz's hardiness makes it an especially great choice for households with small children.
2. Maintenance-Free Unlike porous natural stone, quartz countertops do not require sealing or waxing. Clean-up is a cinch with quartz—all you need is soap and hot water. If you prefer low-maintenance materials, quartz is a perfect choice for you.
3. Highly Customizable Quartz counters can convincingly mimic the look of natural stone, a plus if you love the look of marble and the durability of quartz. Since quartz is manufactured, you can be precise about the color you desire. Have a specific hue or pattern in mind? The wide range of quartz countertop colors means you will find something to fit your design vision.
4. Lower Cost Generally, quartz is less expensive than natural marble slabs. If you are on a tight budget, the bottom line of expense might be your deciding factor. But rest assured that manufactured stone can also give you the beautiful look you desire, without sacrificing your design sensibility.
One Final Note: If you've read all the functional benefits of quartz, but the natural beauty of marble is pulling unrelentingly on your heartstrings, then marble might truly be the right choice for you. While rare marbles can be expensive, more common varieties like Carrara Marble are usually a more affordable option.