Tile Style: Use This Tool To Plan Your Ceramic Tile Install
August 14, 2018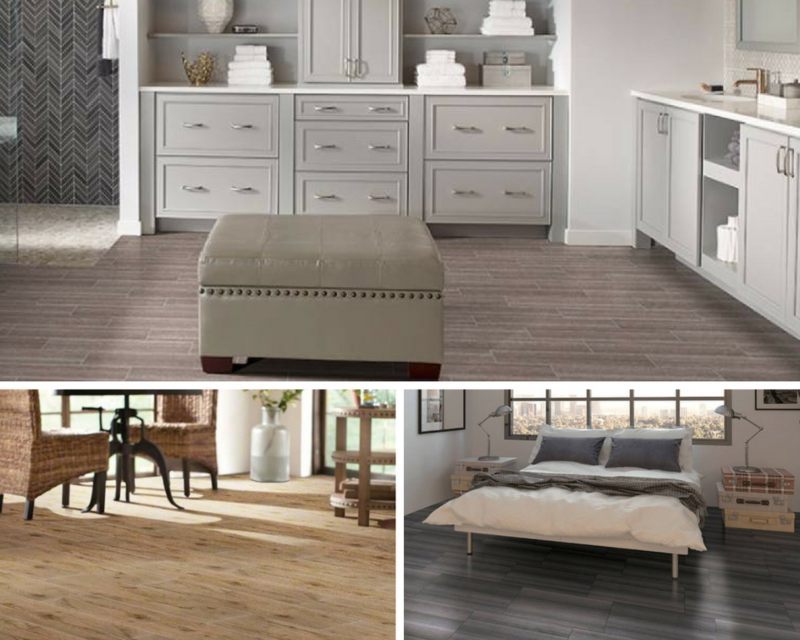 When you're remodeling a kitchen or bathroom, there are so many decisions to be made. One of the toughest is choosing which ceramic tile you want to install for your flooring, backsplash, or accent wall. But it doesn't end there. Next, what pattern would you like? Are you a straightforward brick-layout kind of person, or are you ready for something fancy like herringbone?
The steps to kitchen remodeling also include a bit of mathematical calculation. Do you know how much tile you need to do the job? Be sure to allow a bit extra for cutting around obstacles and inlays, or mistakes that require a re-cut. Still, the last thing you want is to over-buy and spend more than you need.
Fortunately, MSI offers a handy visualizer tool that solves all these common issues. With just a few clicks, you can feel confident that your choices are the right ones, and that you will love your new tile installation for many years.
MSI's selection of ceramic tile flooring is virtually endless, but here are a few of our most popular, newer options — all of which you can experiment with in the visualizer tool!
White Vena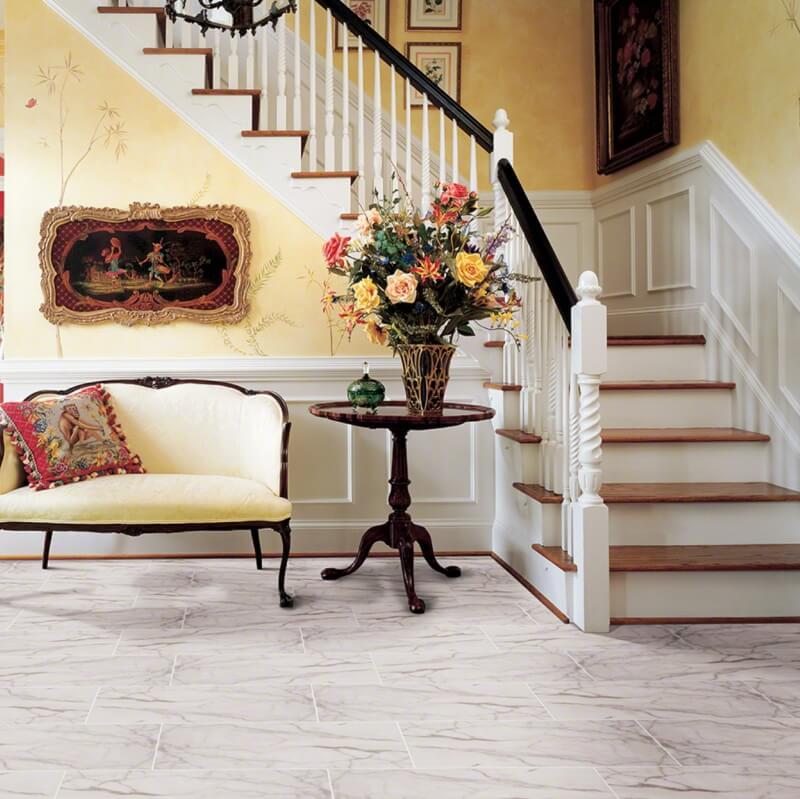 Featured: Essentials White Vena Ceramic Tile
Nothing makes a dramatic first impression in an entryway like a polished white marble floor. However, natural marble flooring isn't the best choice for everyone. It has time-consuming care requirements, and it's expensive. White Vena ceramic tile is a beautiful marble lookalike with none of the drawbacks. Its large-format 12" x 24" size is easy to install, and bullnose tiles are available for a professional, finished look.
Napa Beige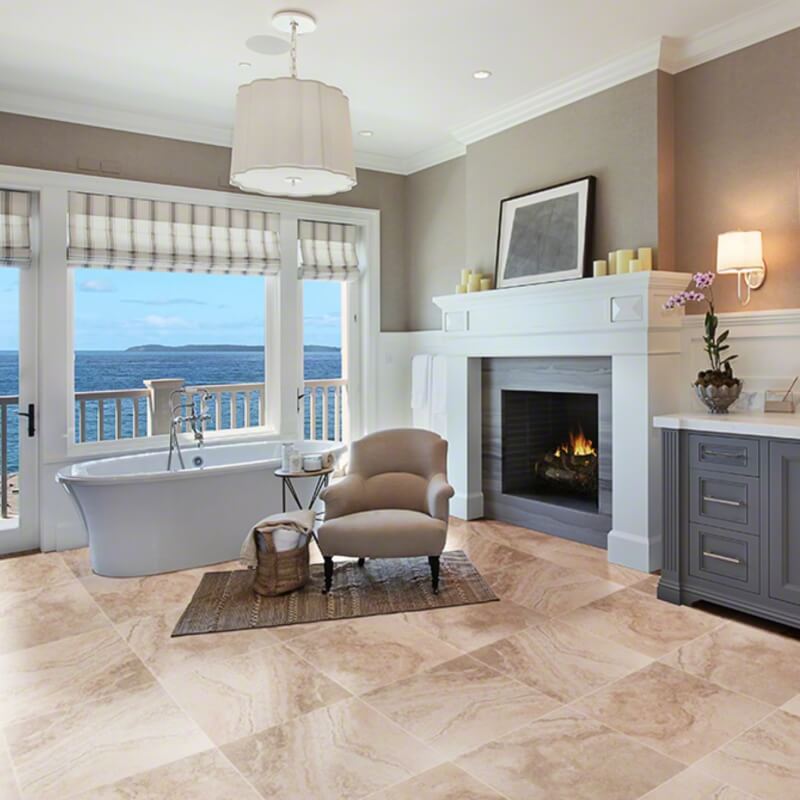 Featured: Napa Beige Ceramic Tile
Upscale bathrooms deserve the warm, natural look of stone flooring. With Napa Beige ceramic tile, you never have to worry about regular applications of sealer, splashes, or stains. The cream-and-beige swirls are inkjet-printed onto the tile, with enough variety to look as natural as the real thing.
Turin Nero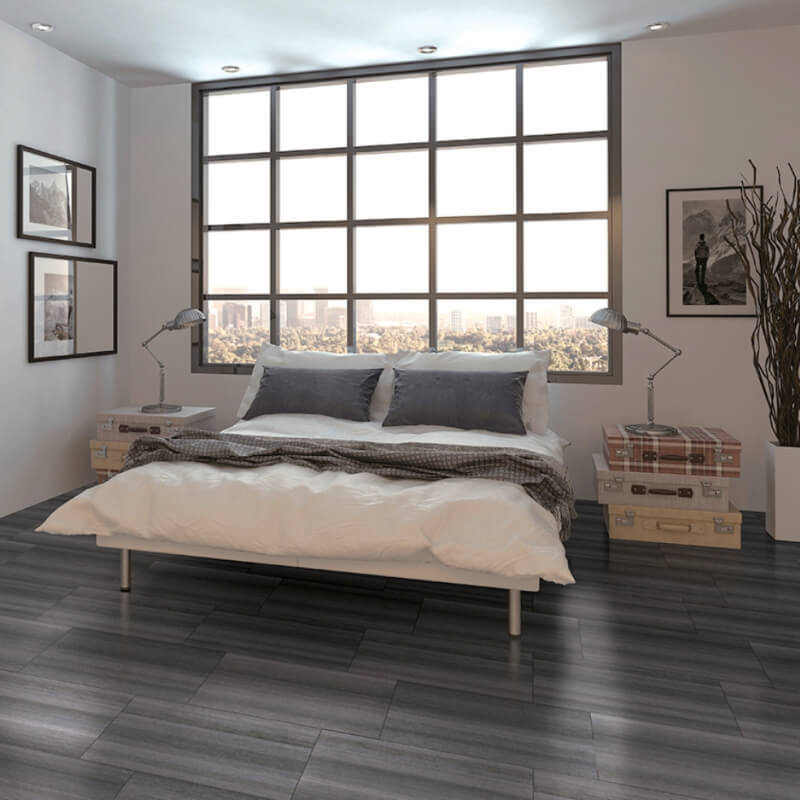 Featuinspiration/wood-look-tilered: Turin Nero Wood Look Tile
Say goodbye to bedroom carpeting, and hello to minimalistic, easy-care wood-look ceramic planks. This type of flooring is ideal for promoting healthy sleep, especially for those with indoor allergies. Unlike real wood flooring, Turin Nero resists scratches and is a breeze to keep clean. Also, no splinters!
Turin Taupe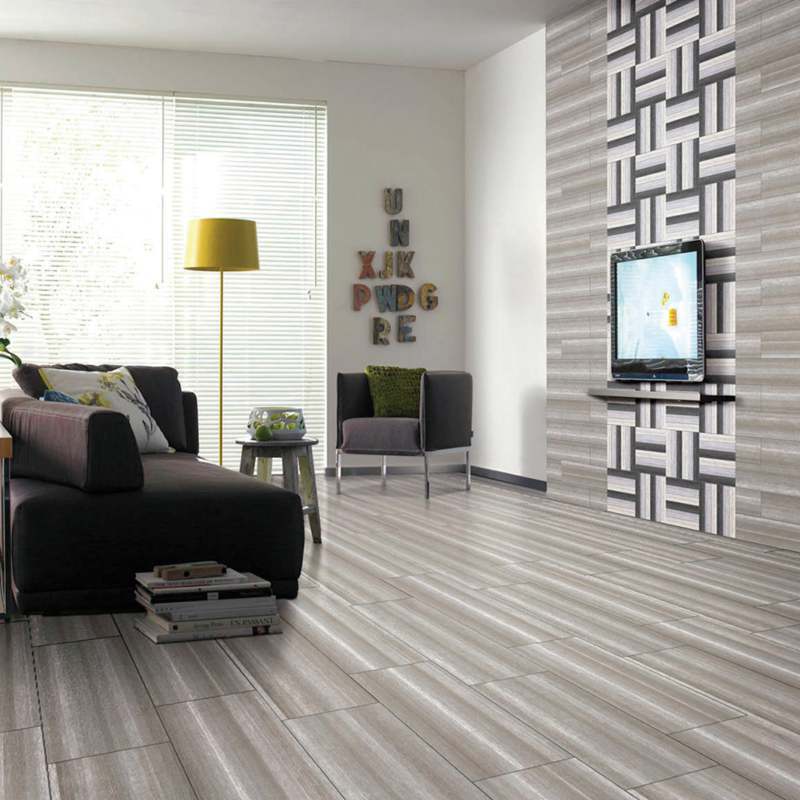 Featured: Turin Taupe Wood Look Tile
Ceramic wood tile is well-suited for living rooms and family rooms too, places where many homeowners enjoy the warmth and simplicity of wood-grain planks. Since ceramic tile like Turin Taupe is lightweight and easy to install, you can even extend it vertically to create an elegant accent wall.
Celeste Taupe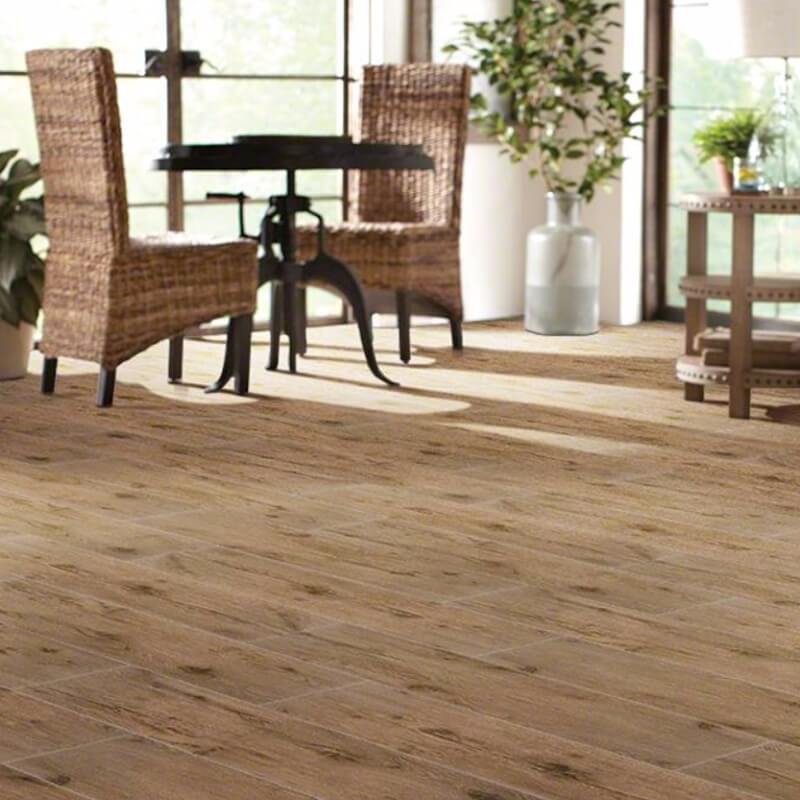 Featured: Celeste Taupe Wood Look Tile
The kitchen and dining room are the heart of the home, and what better way to make these spaces warm and inviting than by adding hardwood flooring. Celeste Taupe ceramic wood-look tile has all of the natural wood graining and knots you'd find in the real thing, but zero worry about messy kids, muddy dog paws, and kitchen mishaps.
With all of these great choices, we guarantee you're going to have a tough time deciding. Considering porcelain vs. ceramic tile? Both are right at home in a variety of decorating styles. So, no matter what style inspires you, click on MSI's room visualizer and play with the many combinations until you know exactly which tile will achieve the look and feel you crave.
More Installation Tips
Mosaic Monday: Is It Okay To Install Backsplash Tile On The Floor?
Can Luxury Vinyl Tile Flooring Be Installed Over Regular Tile?
How To Get Professional Results Installing Luxury Vinyl Tile Flooring
The Right Way To Install A Metal Mosaic Backsplash Tile
Tile Style: Avoid These Porcelain Tile Installation Mistakes