Heat Up Your Fireplace With Granite Slabs
March 11, 2016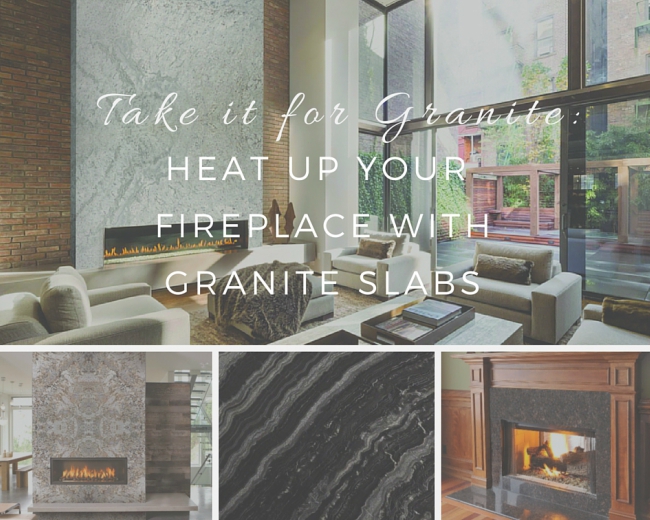 If you're fortunate enough to have a fireplace in your home, you know how it becomes not just the focal point of the room, but the heart of the house. Particularly on a cold winter day, nothing draws people together like a warm, inviting hearth. But you want it to look spectacular every day of the year, right? Not just when there's a blazing fire? Granite slabs can create the sophisticated look you desire – one that goes with every mood: cozy, sleek, classic, or contemporary – but above all, utterly timeless.
MSI offers granite slabs in several colors for your fireplace facings. No matter which granite color you choose, you can be assured it will hold up well over time, will resist stains (including smoke damage), and need next to no maintenance to keep its beautiful shine. Browse our vast selection of granite colors and choose which colorway you like best… but we bet you'll still find it hard to choose!
Juparana Persia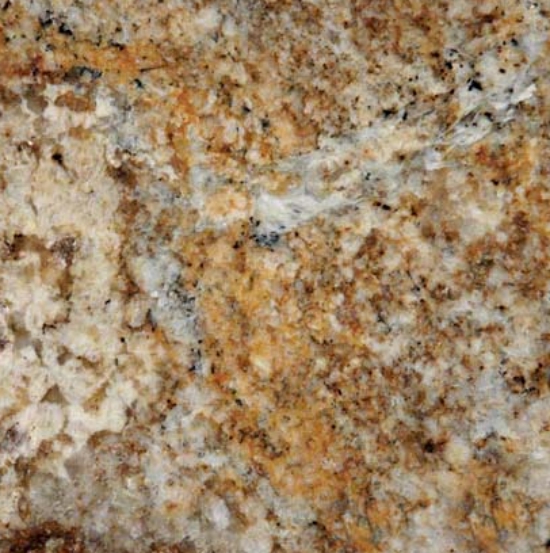 Featured; Juparana Persia Granite
With its gold, white, and gray tones, Juparana Persia adds an exotic warmth to your home. It's easy to match with most color schemes, particularly rich jewel tones. This granite comes from Brazil, and in addition to fireplace surrounds, you can use it for countertops, backsplashes, and even flooring – which means you could easily coordinate your fireplace with your kitchen, a very useful idea for today's popular open-concept house designs.
Agatha Black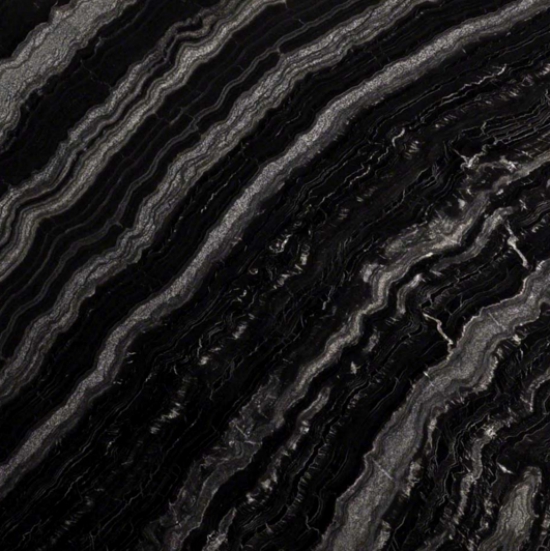 Featured: Agatha Black Granite
The bold white veins accenting glossy jet black make Agatha Black granite a dramatic addition to the room – but an easy one to pull off. A conservative choice might be to pair it with satin-sheen gray walls, with pops of color in your furniture and accessories. With its durability, you may want this granite installed as flooring in front of your hearth as well.
White Supreme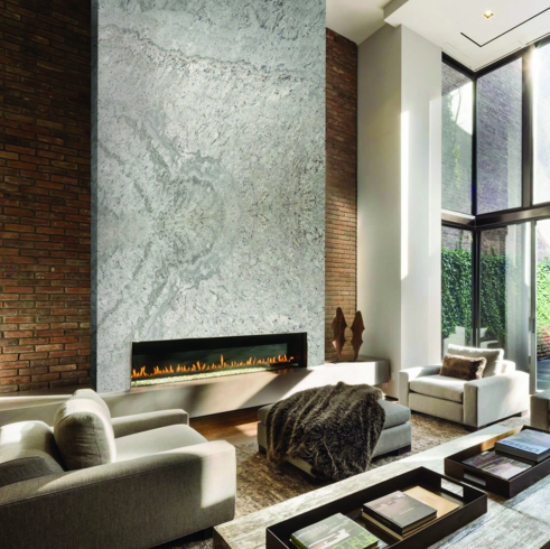 Featured: White Supreme Granite
The classic elegance of White Supreme works perfectly in a traditional fireplace installation, but why settle for the ordinary? Take advantage of its eye-catching, but never overpowering contrast and variegation, and install it over large expanses of wall space where the patterning can truly shine.
Caravelas Gold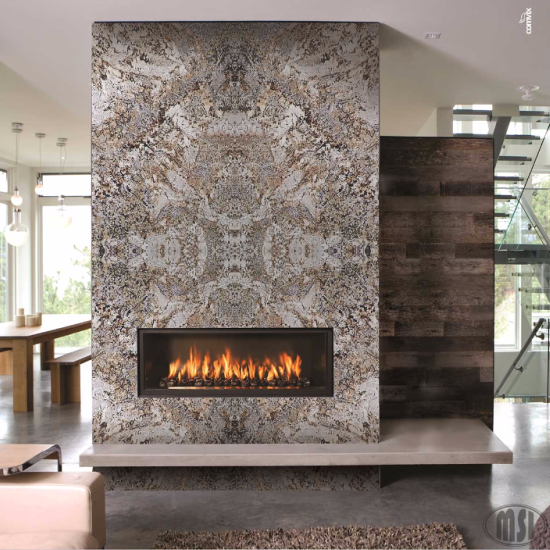 Featured: Caravelas Gold Granite
Something about Caravelas Gold just inspires creativity. It delivers rich swirls of cream, brown, and gray with high contrast, which creates stunning patterns, especially in large installations. This colorway pairs well with wood, chrome, porcelain tile, and many other different materials. How will you make the most of this natural stone beauty?
Tan Brown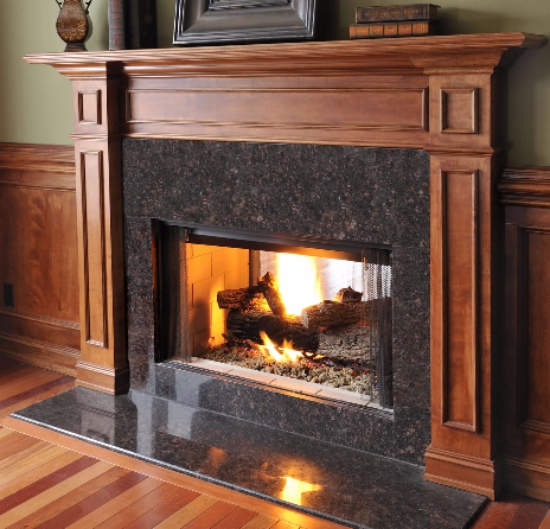 Featured: Tan Brown Granite
Consider how a blazing fire would bring out the rich mahogany highlights in Tan Brown granite. This colorway is brown, black, and gray, and is as warm and cozy as a cashmere sweater or a hot cup of sweet cocoa. Its high-contrast variegation is eye-catching and easy to match with just about any style of home décor, from contemporary to classic and even rustic.
All of the granite slabs described here may be used for just about any surface in your home – flooring, countertops, backsplashes, bar toppers – but that's not all. Outdoor fireplaces have become popular, and MSI's granite slabs are durable enough to be used in exterior applications as well. This opens up so many possibilities and design options, both inside and out. Nothing draws people together like a fireplace, and nothing sets the perfect stage for that cozy fire like granite.
READ MORE ABOUT GRANITE COUNTERTOPS
Granite Countertops Are A Worthwhile Investment
Granite Countertops Increase Home Resale Value – Here's Why
Granite Countertops to Perfectly Balance Dark Kitchen Cabinets
Granite Countertops Venture Outdoors