Introducing The Newest Additions To The Highland Park Wall Tile Collection
May 05, 2023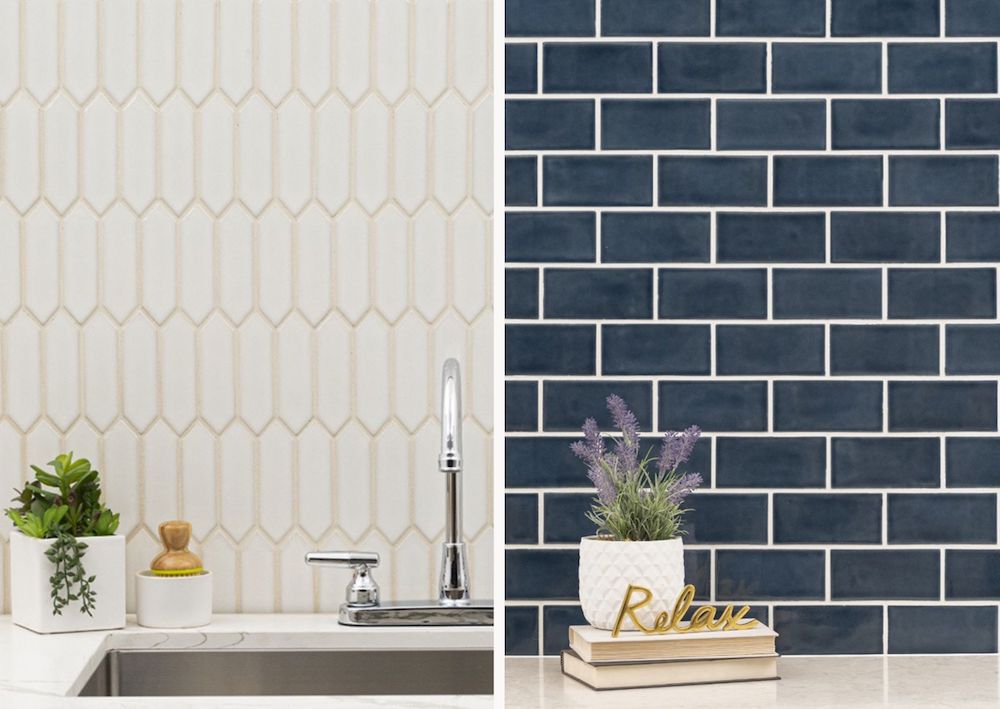 Are you searching for a stunning wall tile that will never go out of style while holding up to the rigors of daily living? Meet our Highland Park Collection for quality ceramic tile that will serve your family's needs for decades ahead.
Highland Park ceramic tile creates a fusion of modern elegance and enduring charm. The gorgeous collection features traditional shapes, like Arabesque, elongated hexagons, and subway tiles. Each affordable style can create a stunning and sophisticated look. Ideal for a kitchen backsplash or bathroom tile, each exquisite mosaic ceramic tile is durable and easy to install, thanks to its mesh-backed sheeting.
Vintage Inspiration Offers Endless Design Possibilities
The most notable trait of this collection is the vintage-inspired aesthetic, paying homage to classic patterns while offering a fresh, contemporary twist.
The versatility of the Highland Park collection is truly impressive, as it effortlessly complements various design styles and aesthetics. Whether you hope to create a modern chic look or embrace a more traditional vibe, these tiles can easily adapt to your design vision.
Here are three key advantages to choosing Highland Park for your home:
Durability: The high-quality ceramic materials used in these tiles provide a strong and long-lasting finish that is resistant to wear and tear. They will effortlessly protect your bathroom and kitchen walls from moisture.
Affordability: This collection offers a cost-effective way to elevate your space with luxury and style. Despite the expensive good looks, they provide tremendous value.
Beauty: The exquisite designs and patterns available in the Highland Park collection are unmatched in their ability to transform any space into an elegant and inviting environment.
Meet our Gorgeous New Highland Park Additions
We are eager for you to imagine how great these will look in your space.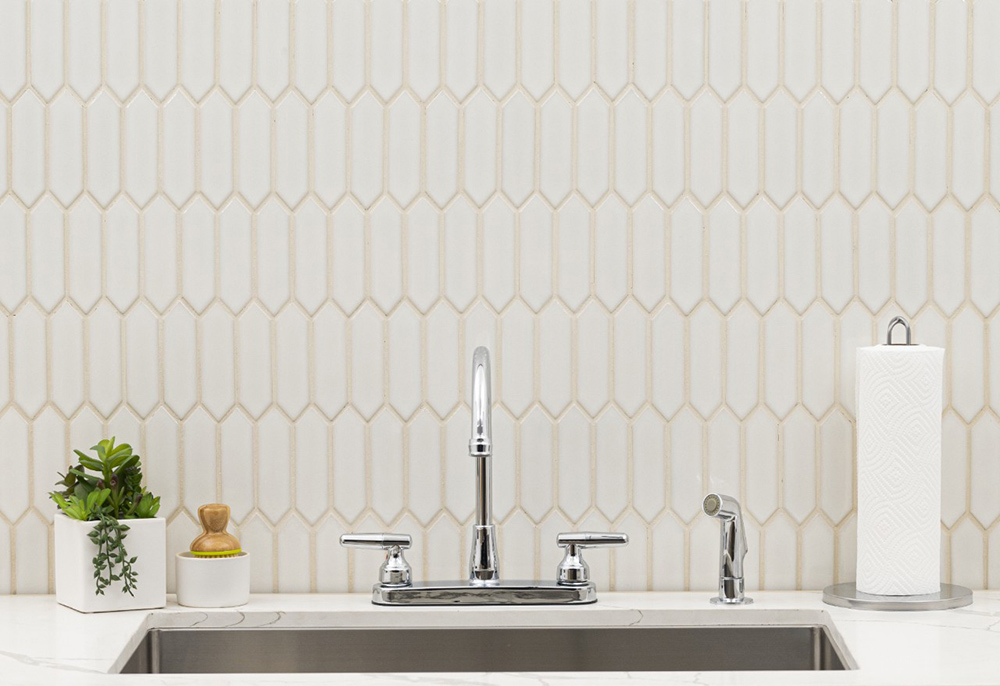 Vertically-oriented Antique White Picket ceramic wall tile showcases a graceful creamy white to beige palette to enhance various decor styles, from classic to modern.
This distinctive tile is well-suited for residential and commercial spaces and designed for simple installation. Combine this style with other mosaics in our collection, or pair it with coordinating trim pieces to achieve a flawless finish. You'll breathe easier knowing this GreenGuard Indoor Air Quality Certified® wall tile ensures a healthy and eco-friendly environment.
You will find many places suitable for this versatile wall tile. The light color can make a smaller room feel large, airy, and open, while the picket shape draws the eye upward. Complement the cream tones with brass hardware, dark wood cabinetry, and natural stone countertops to achieve a timeless, classic look with a touch of modern-day elegance.
They are also the perfect bathroom addition - either as a backsplash tile or a room lightening shower surround. This stunning tile looks attractive while exuding a nostalgic ambiance.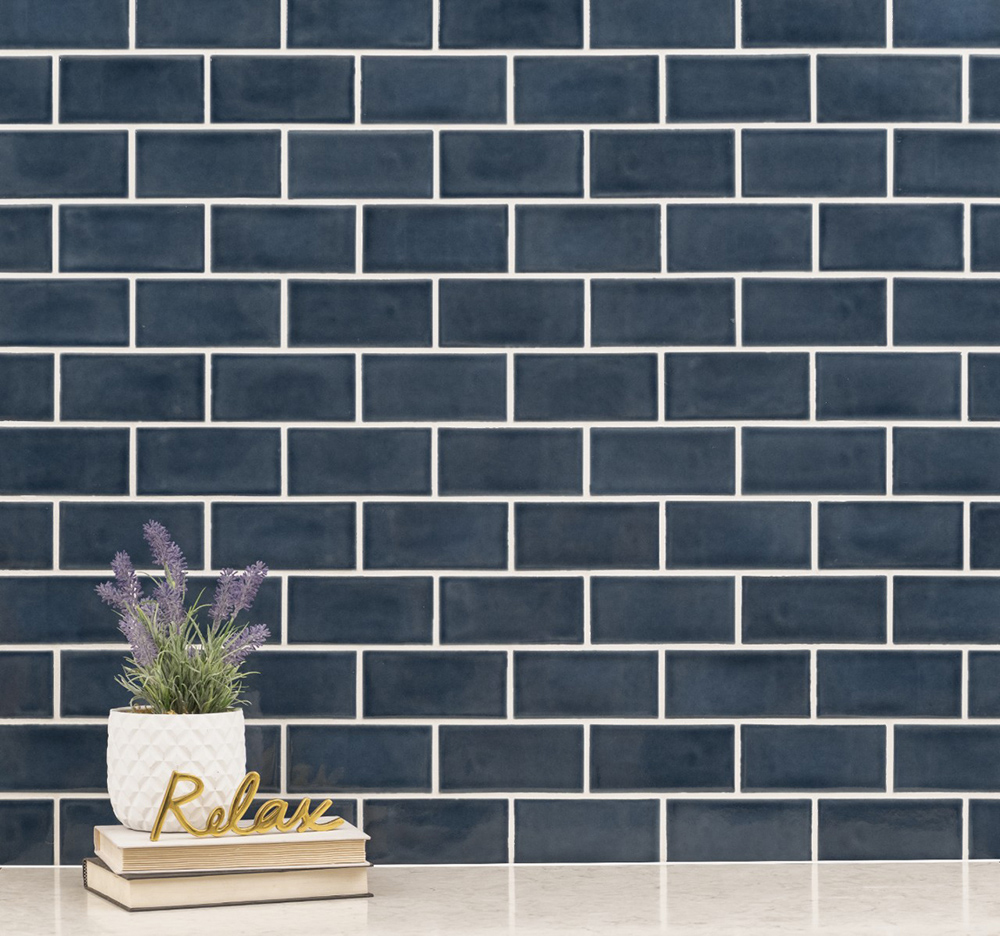 The Highland Park Bay Blue tile collection showcases elegant, subdued royal blue hues with a watercolor-inspired finish. Treat your kitchen backsplash, bathroom vanity wall, or shower enclosure to any of these fashionable tiles to personalize your space with a distinctive flair.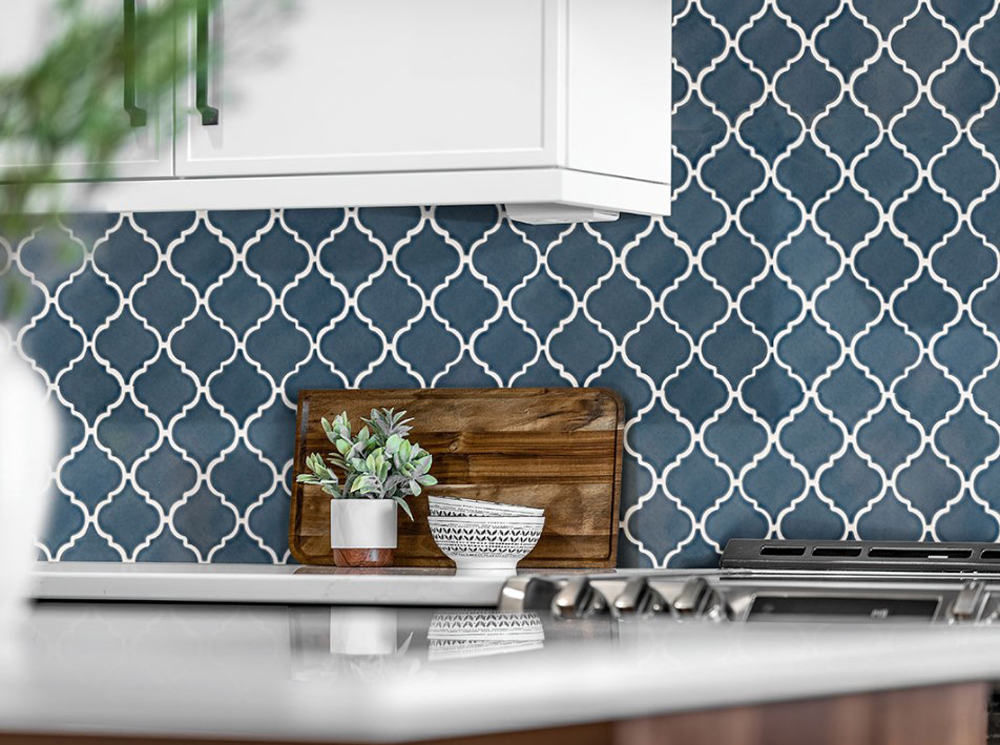 Boasting an exquisite blend of color, finish, and form, the Bay Blue Arabesque Tile exhibits a refined, muted royal blue shade, allowing the striking pattern to take center stage.
Bay Blue introduces an element of handcrafted sophistication to your home's interior, perfect for a shower enclosure, kitchen tile, or as a bathroom backsplash. Create a statement wall in any room by incorporating these intricacies into any decor. Pair these tiles with sleek, minimalist fixtures and light-colored stone countertops for an elegant, contemporary sanctuary.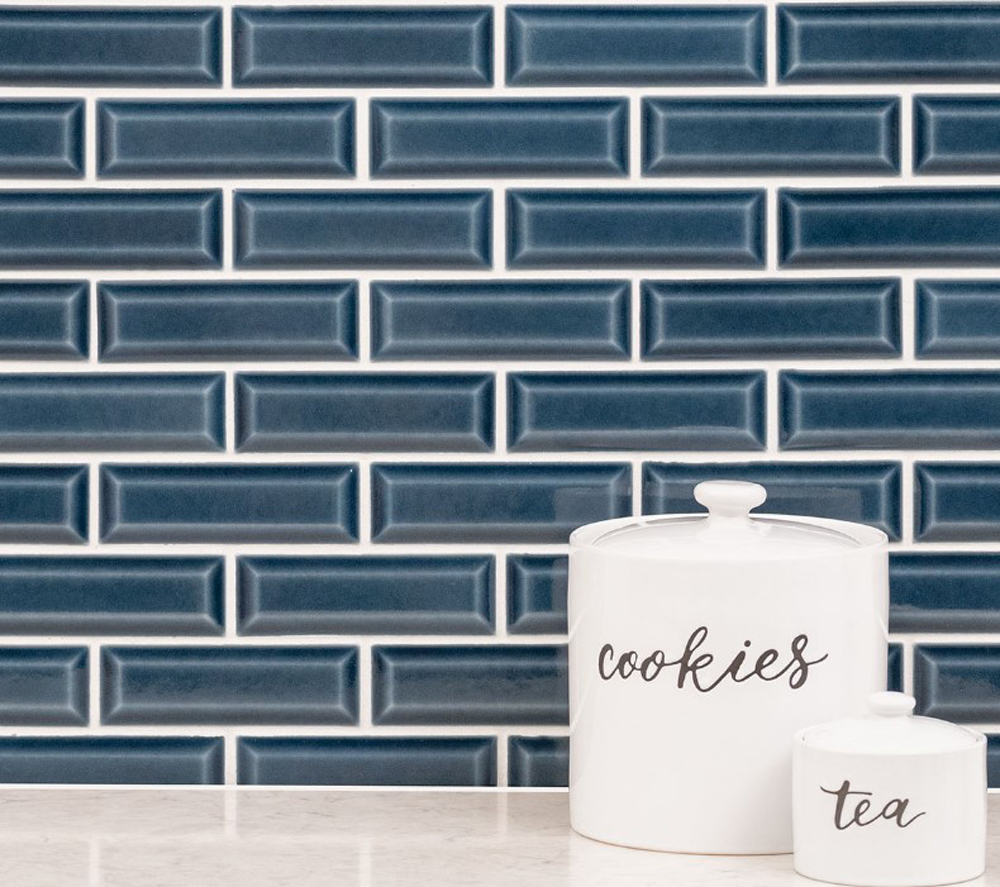 This 2x6 Bay Blue Beveled ceramic tile is adorned with alluring muted tones of deep blue, offering a stunning addition to any kitchen or bathroom. It is ultra-versatile and works perfectly as a backsplash, but it can also be utilized in various other spaces to achieve your desired dreamy appearance. Its appeal extends to both residential and commercial settings. Enhance the deep blue tones by pairing them with a neutral color palette, warm wood accents, and metallic fixtures for a sophisticated, modern living room.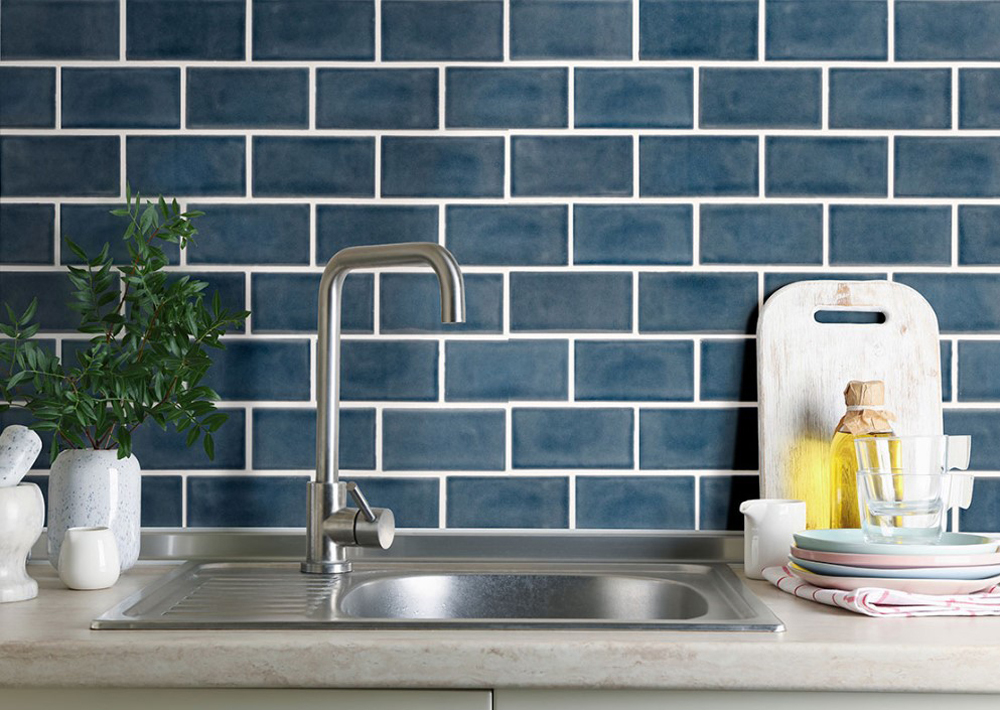 This stunning Bay Blue Glazed tile, offered in both 3x6 and 4x12 sizes, showcases subdued blue shades with a softened finish, adding charm and visual interest. Used as a backsplash tile, it marries a modern aesthetic with the timeless appeal of subway tiles, seamlessly coordinating with various design styles. For example, design a coastal-inspired kitchen with the Bay Blue tiles as the focal point. Complement the serene blue hues with white cabinetry, light wood countertops, and natural fiber accents to create a tranquil, beachy atmosphere.
Transform Your Space with Highland Park Ceramic Wall Tile
Consider the Highland Park ceramic wall tile collection for your next project! Its timeless good looks will remain relevant for many years, making it valuable. It is a beautiful feature for your bathroom walls or kitchen backsplash and supports easy installation and your family's health, thanks to being GreenGuard Indoor Air Quality Certified®.
If you need guidance, we are here to help. Please chat online with our team right now, visit an MSI showroom near you, or contact an authorized MSI retailer in your area.