Bigger And Better Than Ever: XL Luxury Vinyl Flooring
August 09, 2022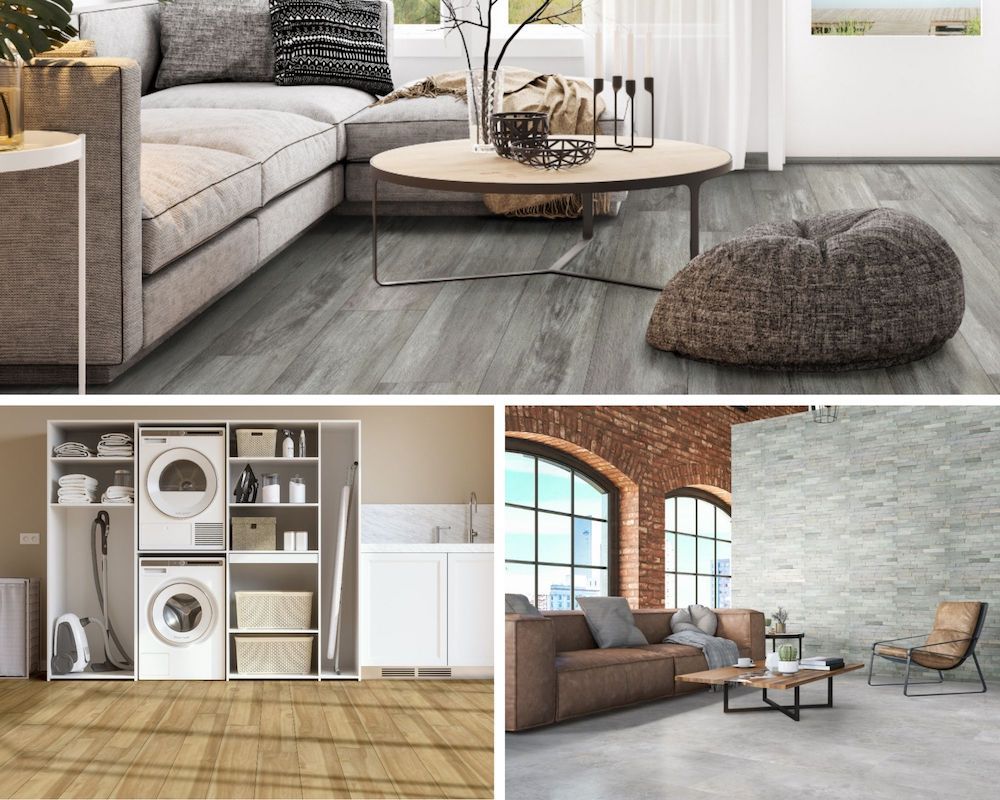 Large format luxury vinyl flooring is one design trend that's gaining momentum by the day and not going away anytime soon. One of the main draws to this premium flooring is its seemingly magical ability to make smaller spaces feel larger. This is partially due to the use of fewer grout lines making the gorgeous tile seem to go on and on without end. You'll also need fewer floor tiles to get the job done, which will lend a feeling of openness and sophistication to your space.

Suppose you incorporate large format luxury vinyl flooring into your design plans. In that case, you'll enjoy all the benefits listed above and the numerous advantages of vinyl flooring, which we'll cover later in this article.
XL CYRUS
There's something about wood flooring that's timeless. Perhaps it's the historic feeling it gives off paired with the warm vibe only achieved by introducing outside elements indoors. That said, with authentic wood flooring comes a lot of headaches. You'll need to have it sealed and regularly resealed. It's less moisture resistant, more expensive, and requires more maintenance than the luxury vinyl flooring that perfectly mimics it. Additionally, when it comes to wood-look planks, vinyl flooring installation employs an easy-install locking system.
MSI's XL Cyrus® luxury vinyl plank collection delivers the look of authentic wood in stunning large format 9x60" planks. This luxury vinyl tile is 100% waterproof and stays protected through CrystaLux™, a wear layer that gaurds against daily wear and tear like scratches, pet accidents, indentations, spills, and sun damage. Throw in a lifetime residential and 6-year light commercial warranty, and it's easy to smile over choosing these awe-inspiring planks.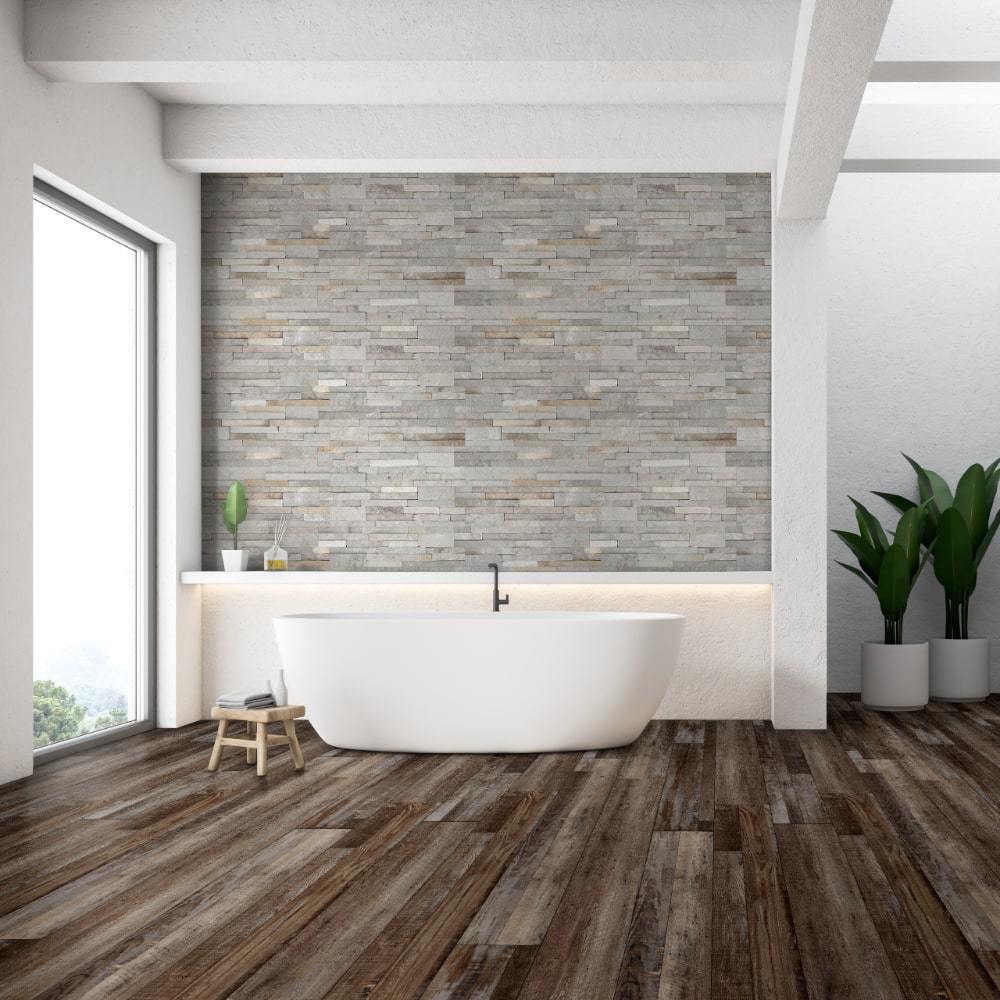 An excellent example of another premium surface from this collection is our Bembridge Luxury Vinyl Planks. These planks provide an authentic wood look with realistic grains and knots against a backdrop of grays and browns. Use these 9x60" planks to provide a rustic look to any space.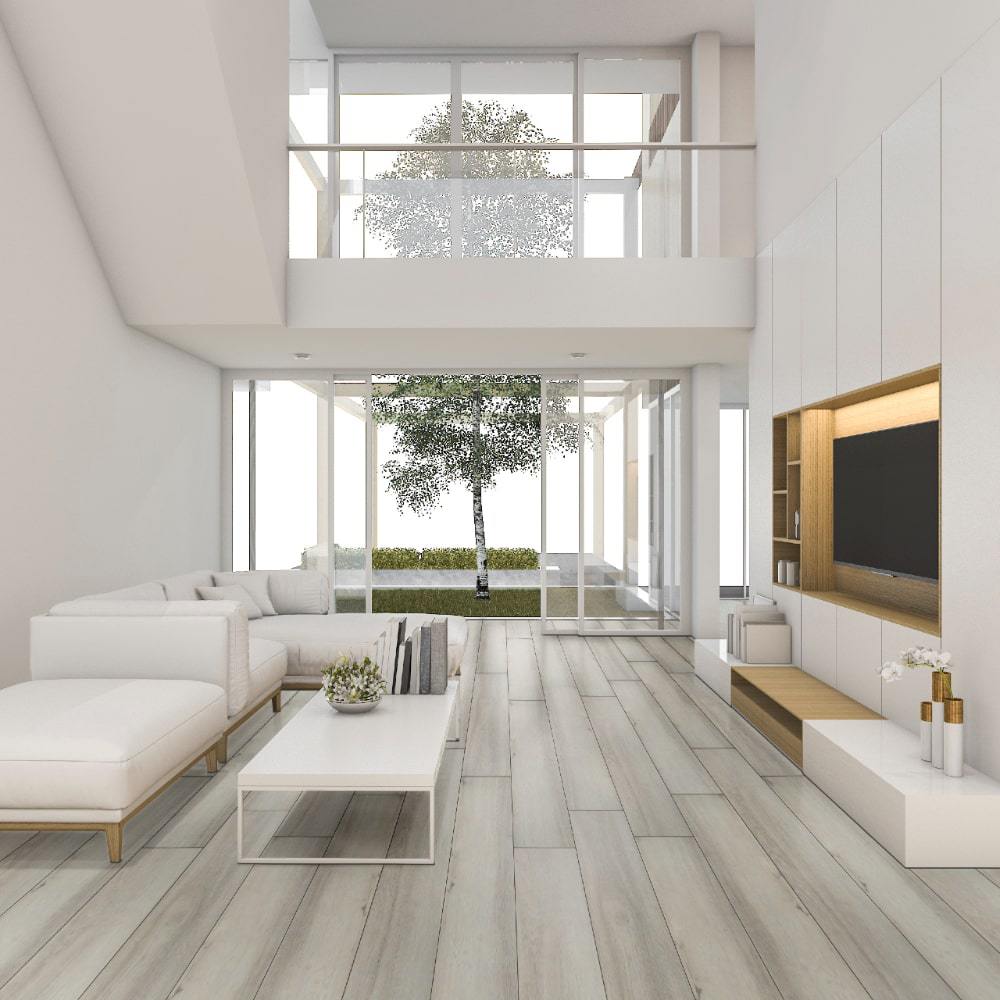 Brianka Luxury Vinyl Planks are another fine choice from the XL Cyrus® Collection. Using an elegant mix of understated grays and soft creams combined with detailed knots and graining, these large format planks are next to impossible to differentiate from the real wood.
XL PRESCOTT
MSI's XL Prescott® Luxury Vinyl Plank Collection brings durability, performance, and heightened beauty to your designs in convenient large-format wood-look planks. Equipped with our proprietary CrystaLux™, these planks provide incredible scratch resistance, are 100% waterproof, and offer extremely high dent resistance. The luxury vinyl in this collection can stand up to busy homes and commercial spaces while still delivering the beauty and always chic look of wood flooring.

The various planks in this expansive collection provide other luxury vinyl tile benefits. They are low maintenance, equipped with an attached backing that offers quiet and comfort, and our locking system greatly simplifies the installation process.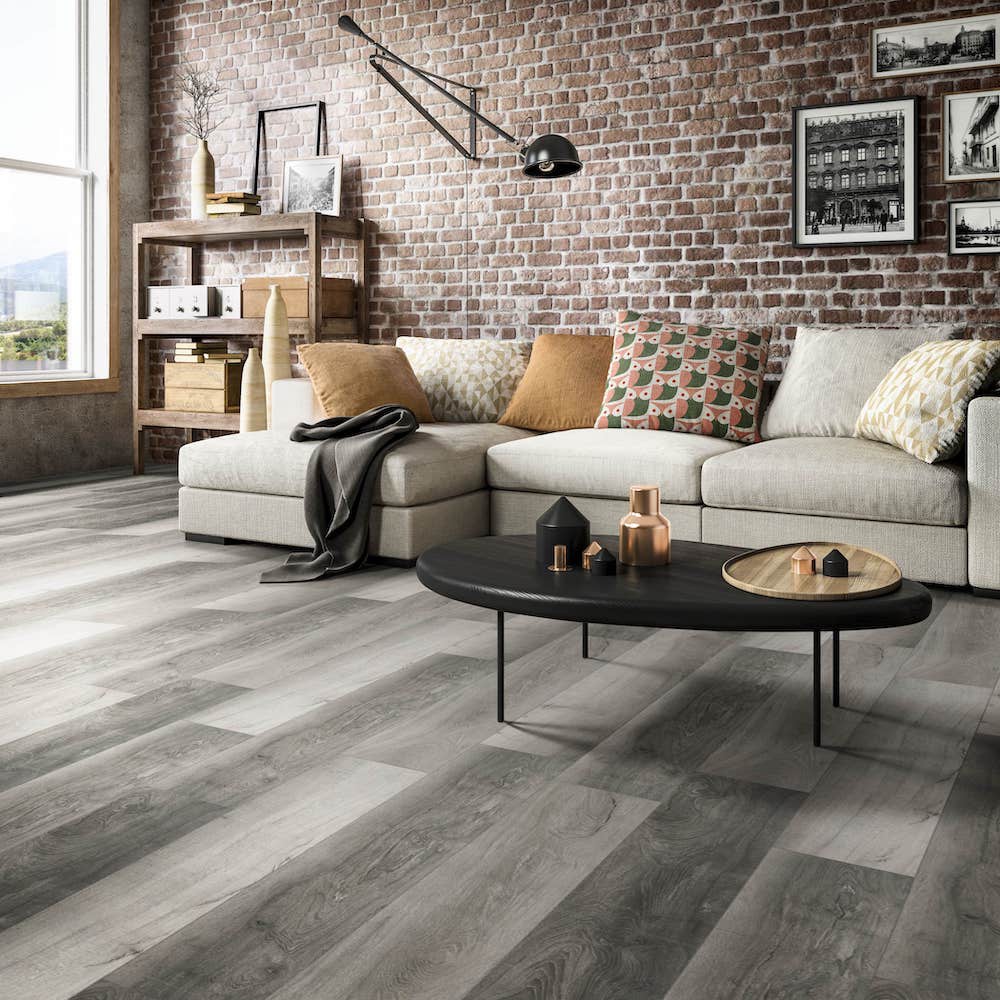 While you can't go wrong with any of the flooring options in this collection, the Bracken Hill Luxury Vinyl Planks certainly deserve a close look. Measuring in at 9x60", these breathtaking luxury vinyl planks provide a gray wood look that is waterproof, stain, scratch, and dent resistant. On top of that, the planks come protected with a lifetime residential warranty, including a dent warranty.

And the warranties don't stop at residential—there's a 20-year limited light commercial warranty and a 15-year limited commercial warranty. Note how incredible the gray Bracken Hill Luxury Vinyl Planks look with this exposed brick wall and how all the decor in between is styled and colored to bring the two together.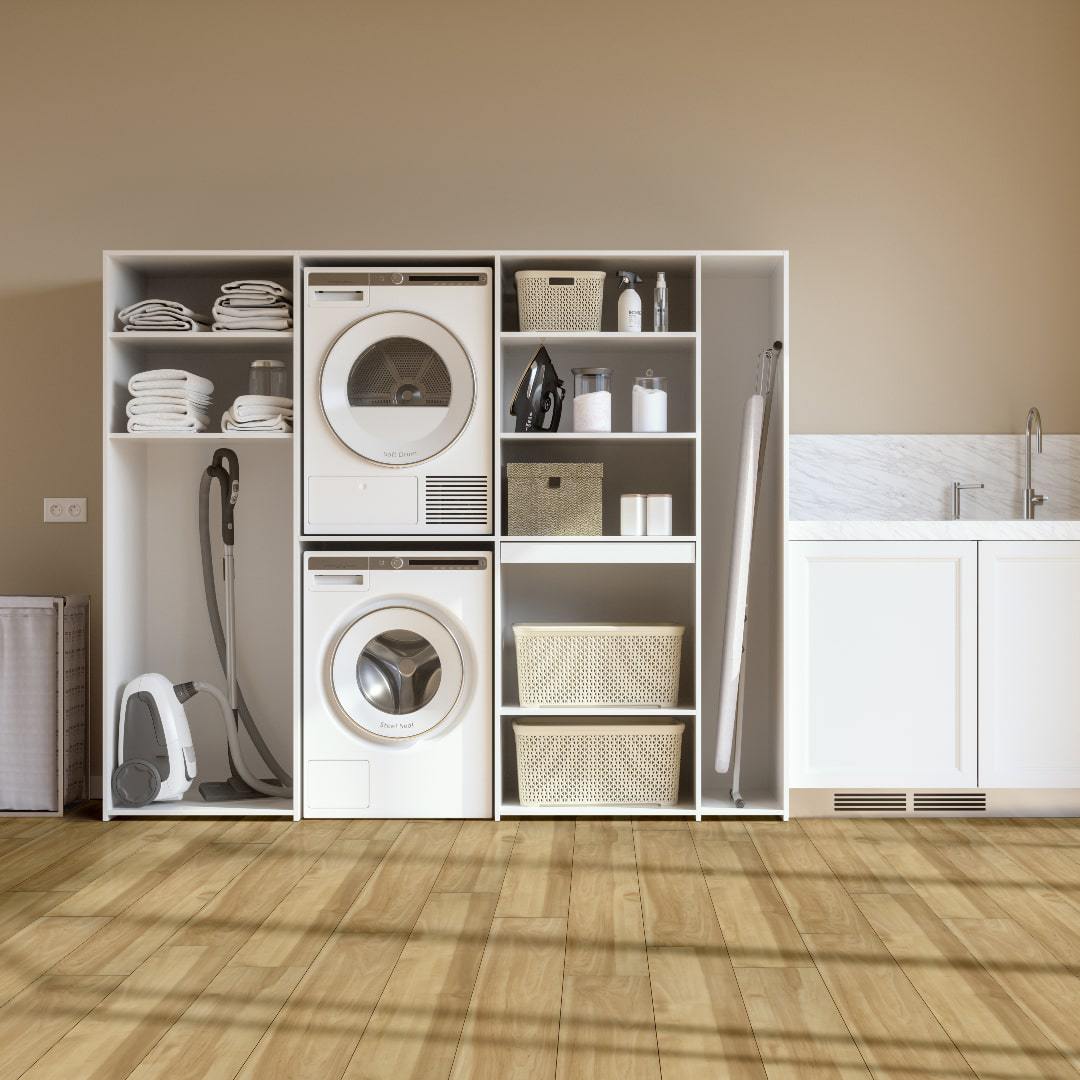 From this same collection, the Brookline Luxury Vinyl Planks have what you need to turn any area in your home into a space of luxury. Subtle graining, understated knots, and golden hues combine to add irresistible warmth to your designs.
Take a look at this fun and informative video to learn more about our Everlife Luxury Vinyl Flooring.
XL ASHTON
Featuring classic designs, durability that lasts, and an affordable price point, the XL Ashton Luxury Vinyl Plank Collection is the rigid core large format plank tile that may suit your needs perfectly. These wood look luxury vinyl planks add sophistication and grace to living areas, kitchens, bathrooms, and more. Ashton is 100% waterproof, stain, dent, and scratch resistant like the other collections we've covered. The vinyl flooring care and maintenance for the planks in this group are minimal, leaving you more time to enjoy your floors rather than fret over them.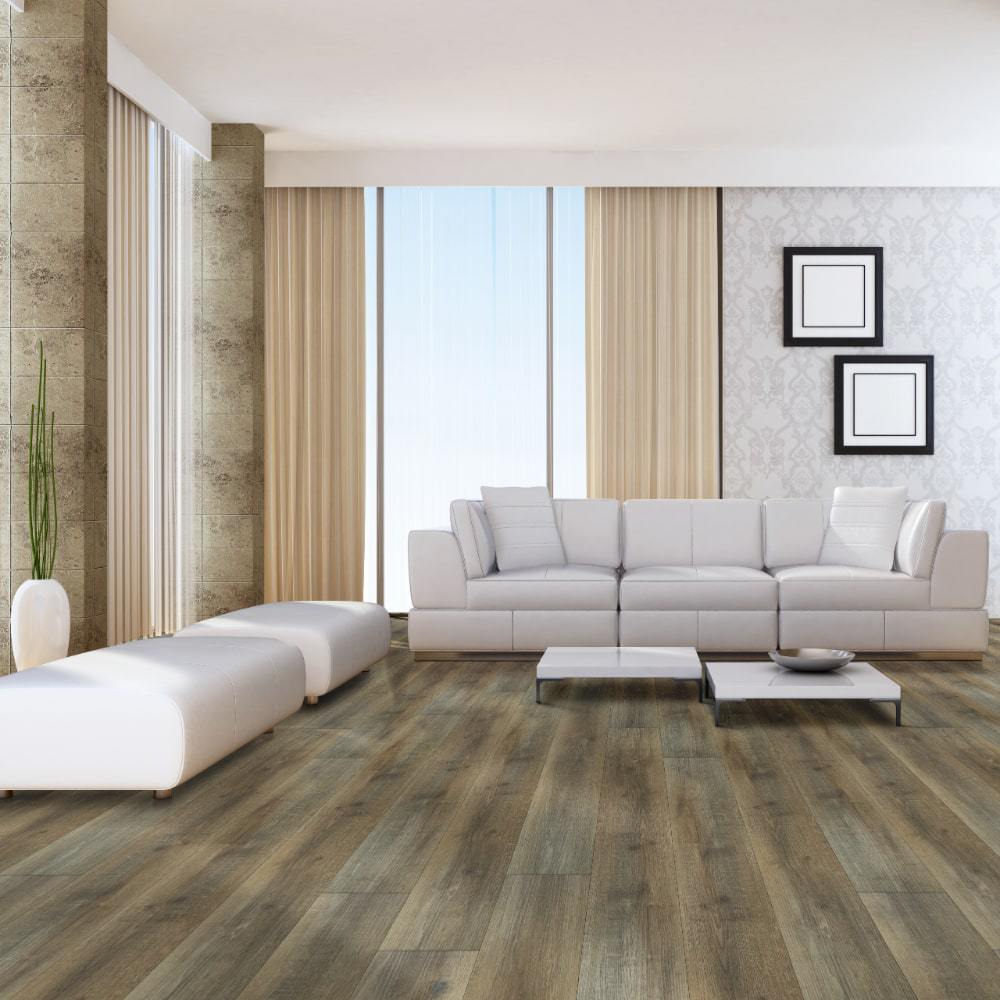 It's hard to beat this collection's Maracay Brown Luxury Vinyl Planks. Maracay Brown features timeless browns to create an elegant wood look plank that any homeowner would be proud to show off. Another showstopper from this collection is the Loton Hill Luxury Vinyl Plank. This premium flooring uses trendy light gray tones and knots and graining to create an authentic, enchanting style all its own.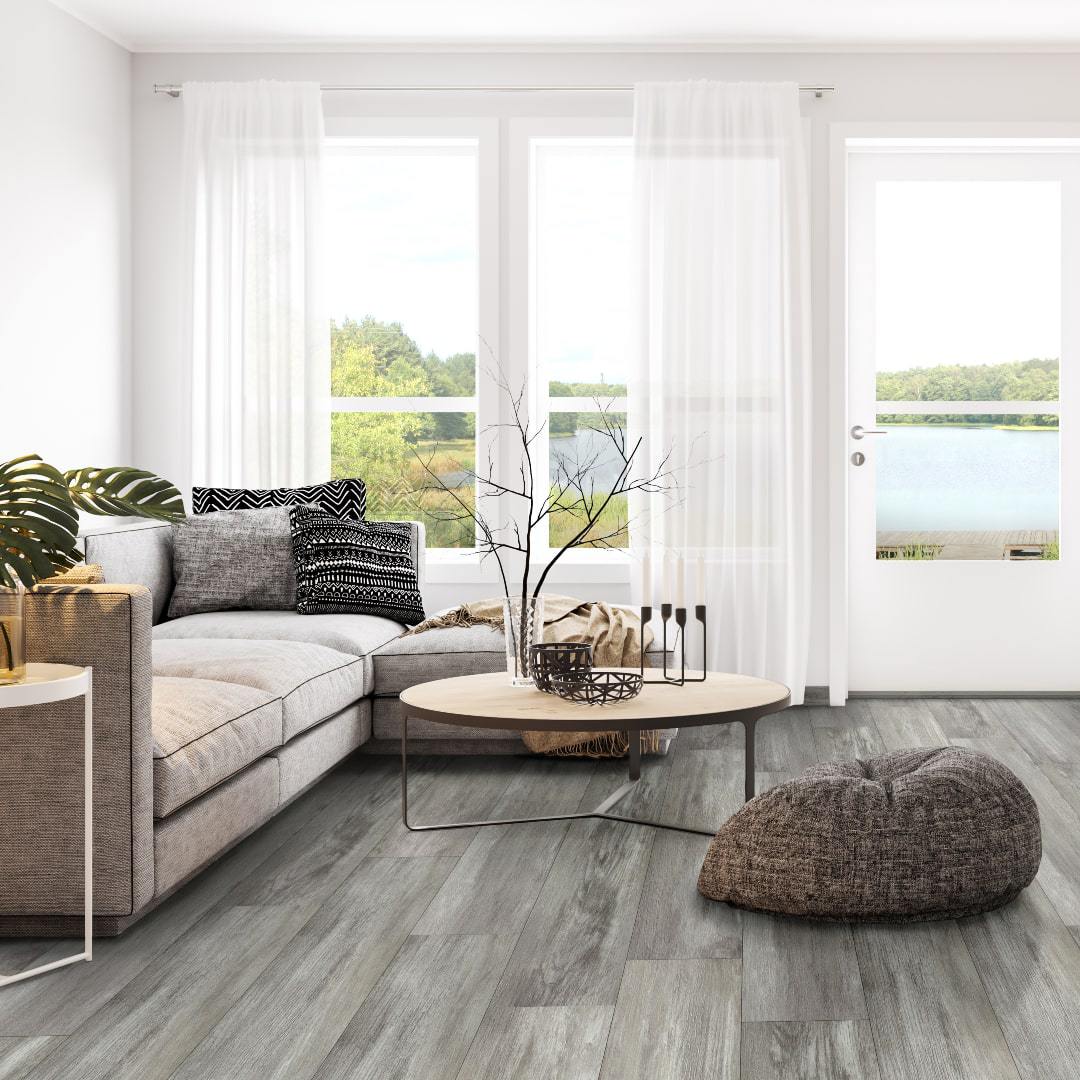 XL TRECENTO
If you're looking for a large format natural stone look luxury vinyl tile, then the XL Trecento Luxury Vinyl Tile Collection is for you. You get all the benefits of luxury vinyl tiles in a premium flooring that mimics luxurious stones like marble.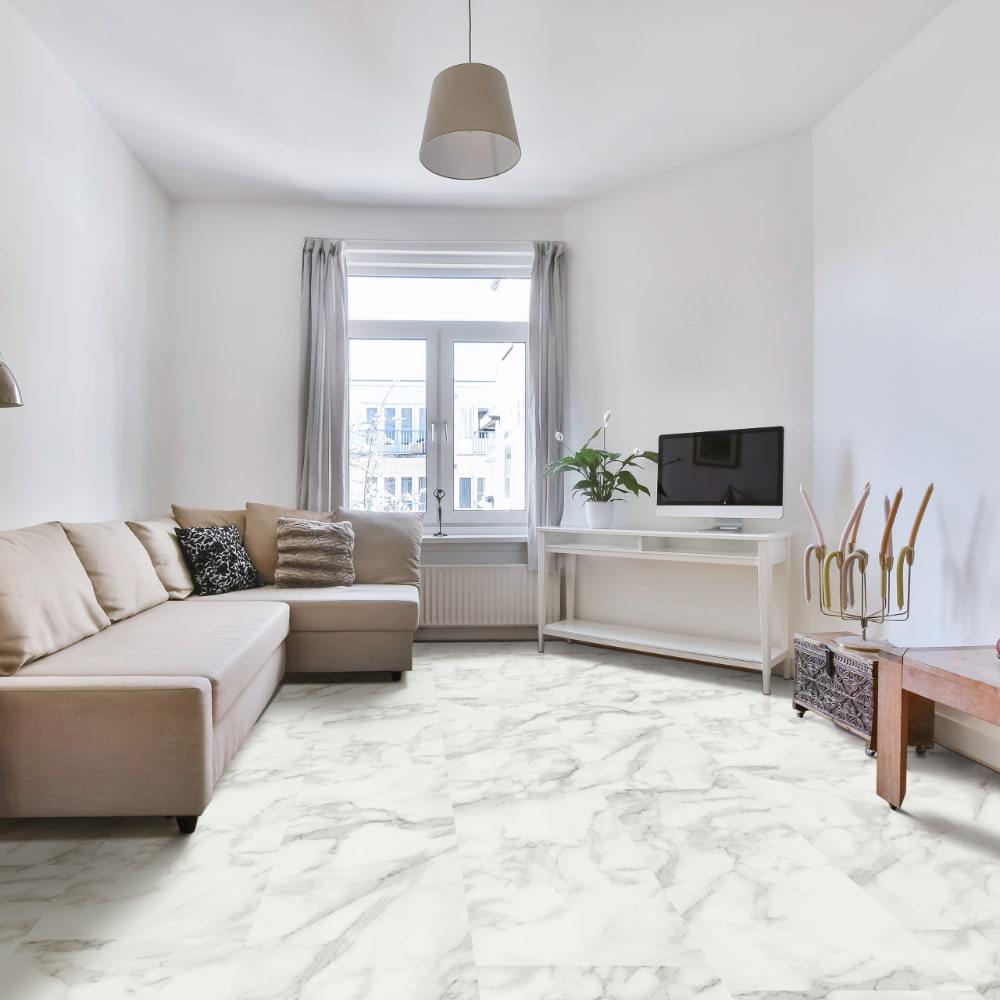 One alluring tile from this collection is Calacatta Venosa Gold™ Luxury Vinyl Tile which uses a white background and unforgettable gold veining to create the look of polished marble. Another notable choice from this collection is Mountains Gray Luxury Vinyl Tile. This style uses gray clouds and greige, resulting in an always-on-trend authentic stone look.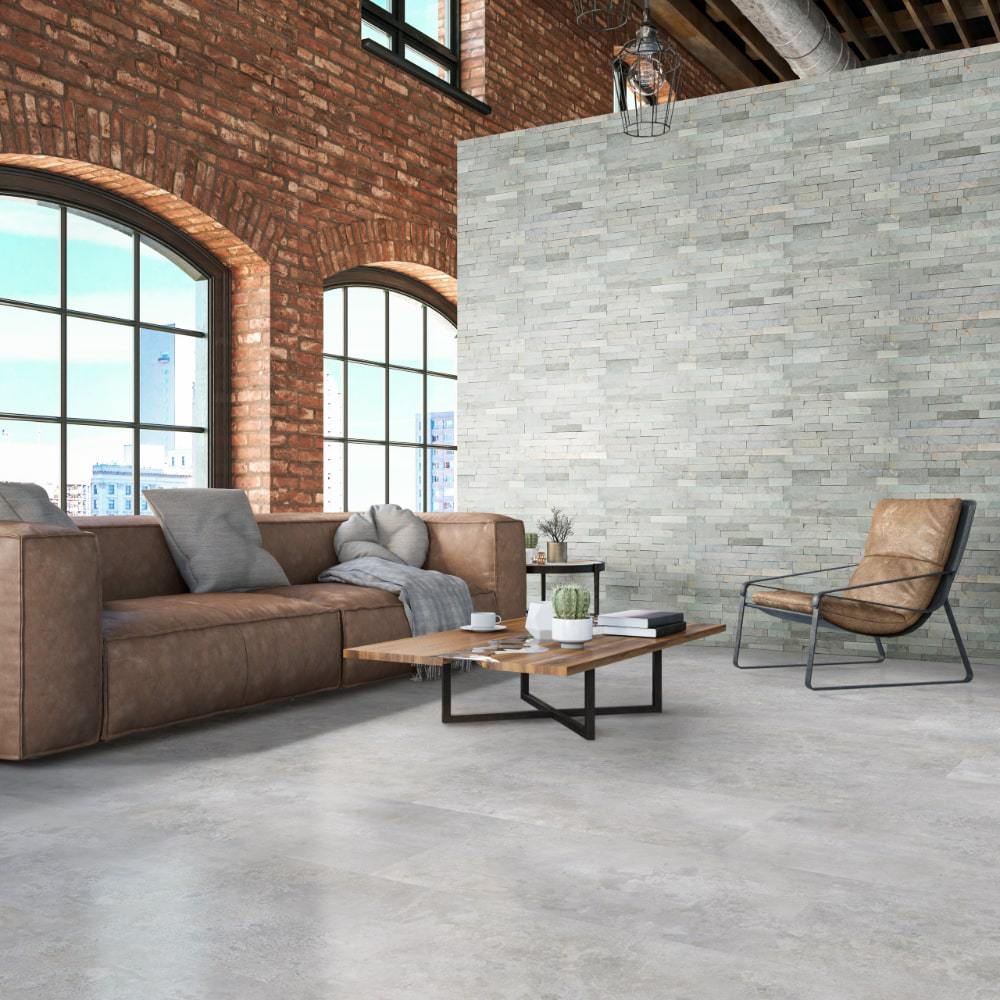 If you have any questions about these XL luxury vinyl flooring collections, please contact us online or visit one of our showrooms. Our team of experts is ready to assist you in any way possible.
For faster service, contact us in real-time using the MSI website chat feature. Through this feature, we can field any questions and provide additional information. Finding the feature is easy—look to the bottom right of your screen on any page on the MSI website. Then, click the circle, and a chat box will pop up with a friendly agent ready to assist you.
Learn More About Luxury Vinyl Flooring
Cost Comparisons Of Luxury Vinyl Flooring
Best Practices for Installing Luxury Vinyl Flooring
Get Easy Care Wood Looks With Flexible Glue-Down Luxury Vinyl Planks
Find Inspiration With Our 10 Most Popular Luxury Vinyl Flooring Colors
Beautiful Stone-Look Luxury Vinyl Tile Featuring MSI's Pietratech™ Technology
Whitewash Vinyl Flooring Planks From MSI