Best Practices For Installing Luxury Vinyl Flooring
June 06, 2022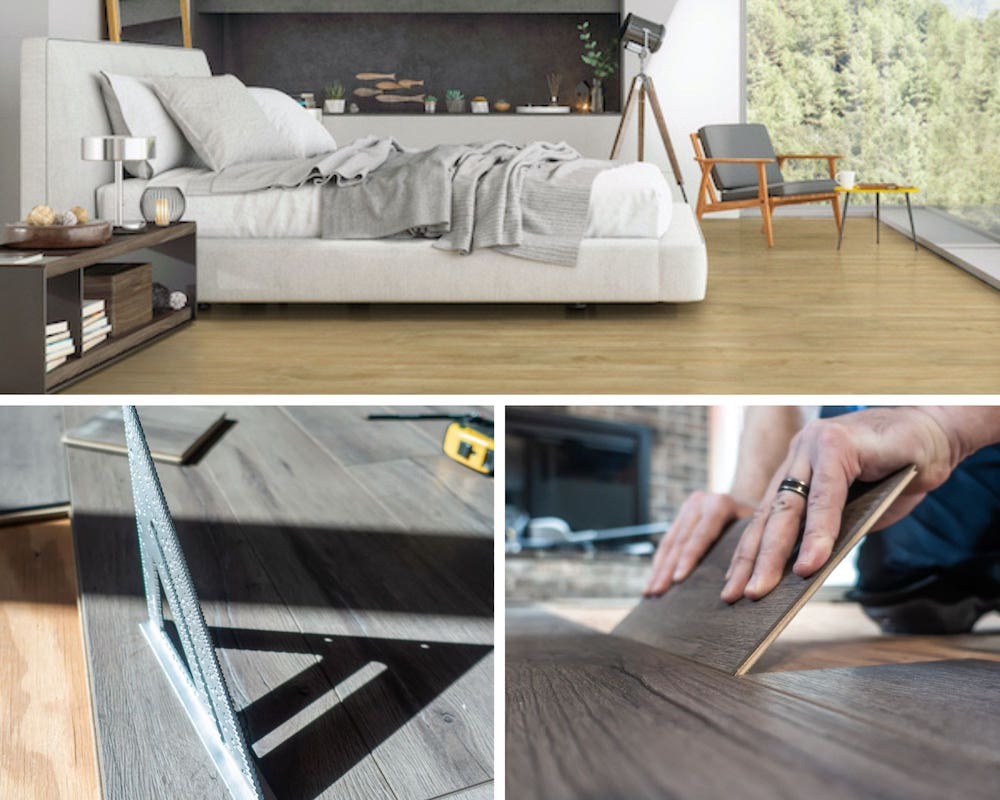 Luxury vinyl flooring is an exceptional option compared to the real wood or authentic stone surfaces it mimics so well. Not only is it more affordable and durable, but it also requires no sealing or regularly scheduled resealing. It's waterproof or water-resistant and dent and scratch-resistant, making it an ideal surface for bathrooms, kitchens, laundry rooms, and high traffic areas.

On top of all this, luxury vinyl flooring is easy to install, making it a great choice for your next DIY project. Here are some best practices to get you started.
FLOOR PREPARATION
In addition to all the luxury vinyl tile benefits, this flooring keeps gaining popularity among homeowners as a relatively simple DIY project. A leading reason for this popularity is that DIY homeowners can save a ton on labor costs which lowers the overall budget of the project.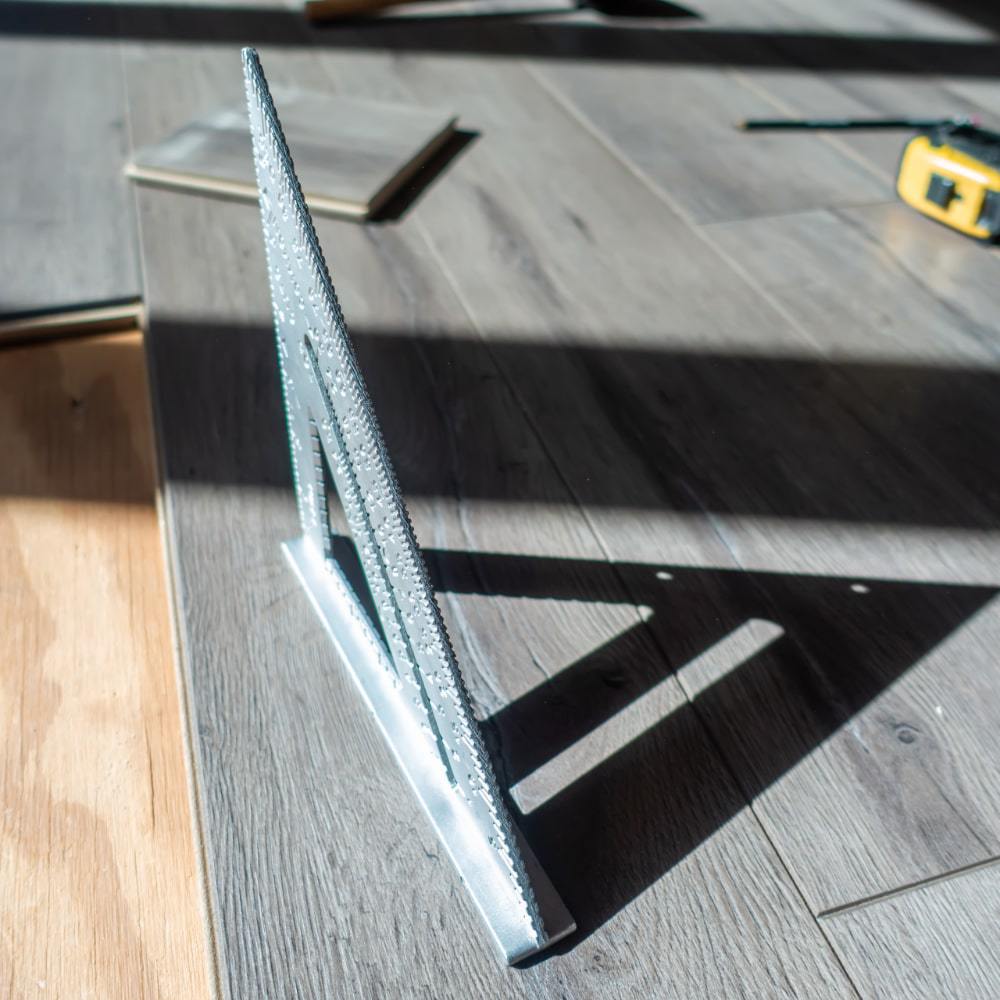 A vital step in the vinyl flooring installation process is floor preparation. Before deciding which size and style of luxury vinyl flooring meet your needs, measure the room accurately. When choosing your flooring, a best practice is to purchase up to 10 percent more than you need. This guarantees you have enough product for the project and leaves enough extras for replacements down the road if needed.


As you can see in this video, you can install EverLife® luxury vinyl tile to float over your existing flooring. You can install over many flooring options like tile or vinyl and wood and concrete subfloors. Before you get to work with your flooring:
Make sure the surface is flat, clean, smooth, and dry.


Vacuum or sweep the subfloor to remove any debris.


Check for items like screws since they'll make it challenging to glue down or lock in your new flooring evenly.
DETERMINING WHICH LUXURY VINYL FLOORING TYPE IS RIGHT FOR YOU
When looking at different luxury vinyl flooring options, you'll need to decide between the glue down style and the click-lock variety. MSI has both types in a variety of colors and styles for residential and commercial use. For example, our DryBack Line is a widely popular wood-look, flexible, glue down luxury vinyl flooring, whereas our Rigid Core luxury vinyl utilizes the click-lock method. We'll cover these easy installation click-lock tiles in more detail later.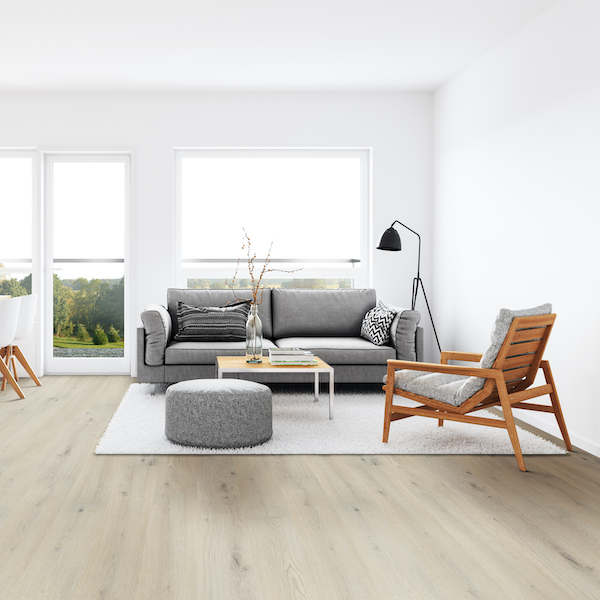 If glue down luxury vinyl flooring is the best fit for your project, before installation, round up the correct materials to prep your subfloor. To create the ideal surface for the vinyl floor adhesive to bond, use MSI's Concrete and Floor Primer.

A quality low odor adhesive is our Multi Use LVT Adhesive. It is water-resistant and delivers a strong bond. Another option is the Universal Pressure Sensitive LVT Adhesive which provides a strong bond with zero calculated VOCs and mold and mildew resistance. Check out our complete list of installation accessories here.
MEASURING AND CUTTING
The first step is choosing which direction your tile will lay. The best practice among professionals is to locate the longest wall and lay the tile parallel with it. Using a laser as an aid, measure the wall's length a few inches away from the wall. Another best practice is to always measure twice. Measuring twice will help ensure you lay your tile correctly the first time.
After measuring twice, leave a gap of ¼ inch between any tiles and the wall. This will create space for the inescapable contracting and expanding and provide some room to maneuver if you need to replace a tile at a later date.

To keep the installation of your luxury vinyl flooring square, build numerous rows at a time. Another trick is to cut your tile from the left side to the right side. Do this to ensure this side is nicely hidden under the trim. Scoring and snapping tiles to size is an option, but a laminate floor cutter will deliver a cleaner, quicker cut. You can rent these cutters for a reasonable price at most hardware stores.
CLICK-LOCK TILES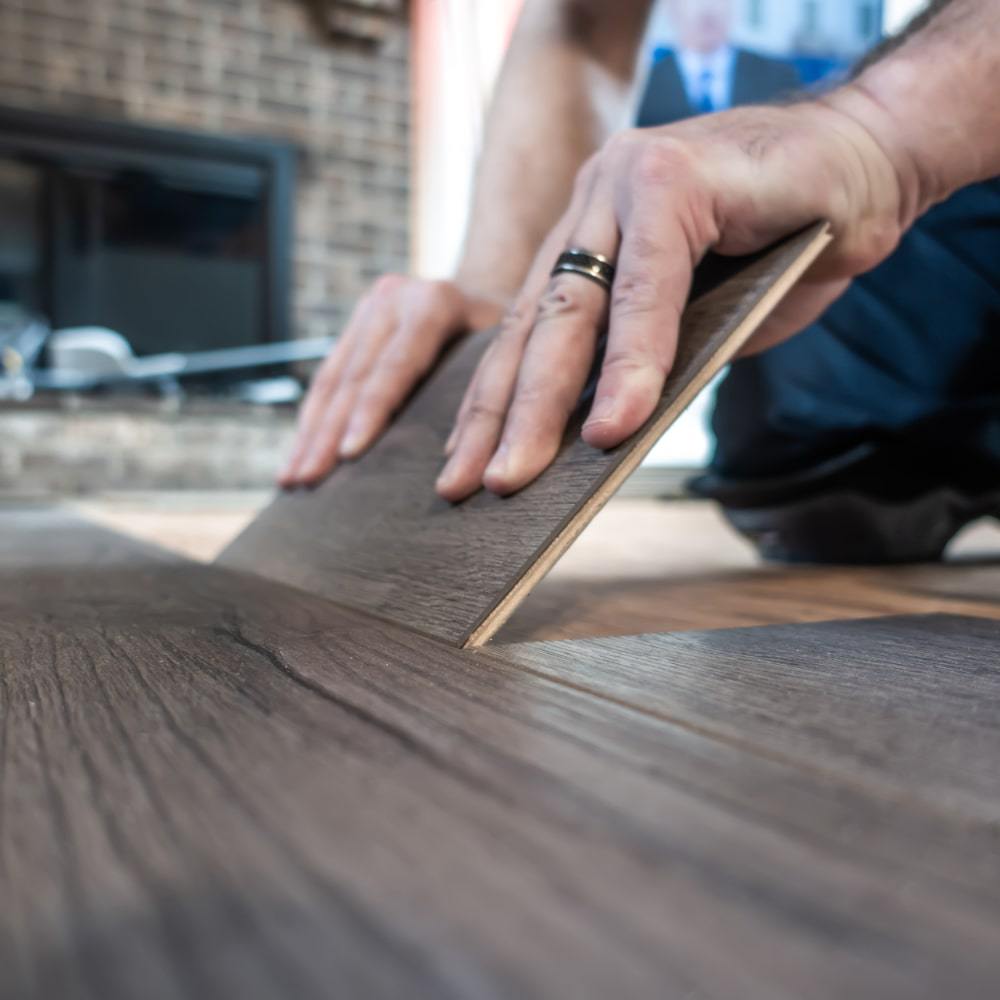 Click-lock luxury vinyl flooring is so easy to install you can do it with a light tapping using a small plank piece. This approach ensures a tight connection between any two pieces. Use a seam or hand roller to achieve the same close-fitting seal at the end joints. While these are best practices, the process involves multiple steps. For a more detailed listing of instructions for installing click-lock luxury vinyl and all the luxury vinyl varieties we've covered in this article, check out these luxury vinyl tile installation instructions.
FINISHING TOUCHES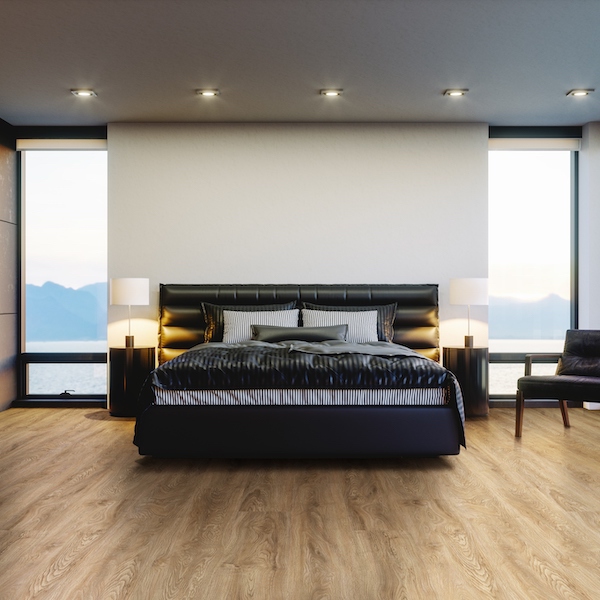 It's all about the finishing touches. The difference between a professional job and a rushed DIY effort is often apparent in the details. Our EverLife® luxury vinyl tile helps you create this seamless, custom look with transition pieces, coordinating trim, and adhesives.
These may seem like minor details, but they strongly impact your project. If the polished look of a pro is what you're after, incorporate these finishing pieces into your initial plans.
Let's say you're transitioning luxury vinyl planks to stairs. Opt for our overlapping stair nose or flush stair nose to create a unified, uninterrupted look. Either option serves up the same performance and shares the same purpose. Where they differ is in the look. For a contemporary, tidy appearance, go with the flush stair nose. Due to the visible protrusion, our overlapping stair nose provides more of a classic look.
Now let's say you're transitioning from luxury vinyl tile in your hallway to carpet in the primary bedroom. You want a transition that looks and feels as effortless as possible. More often than not, these two surfaces have a noteworthy height difference. For this reason, an end cap or surface reducer should do the trick. Use the former if the edges of the luxury vinyl planks and the doorway are at the same level. Utilize the latter to fill the gap if there's an unequal height between the two floorings.
These are a few examples of many finishing touches you can use on your DIY project. With this kind of attention to detail, your guests will stand in awe when they hear it's your handiwork and not that of a seasoned professional.
Learn More About Luxury Vinyl Flooring
Cost Comparisons Of Luxury Vinyl Flooring
Get Easy Care Wood Looks With Flexible Glue-Down Luxury Vinyl Planks
Find Inspiration With Our 10 Most Popular Luxury Vinyl Flooring Colors
Bigger And Better Than Ever: XL Luxury Vinyl Flooring
Beautiful Stone-Look Luxury Vinyl Tile Featuring MSI's Pietratech™ Technology
Whitewash Vinyl Flooring Planks From MSI