Outdoor Oasis: Best Travertine Tile For A "Cool" Floor
June 01, 2018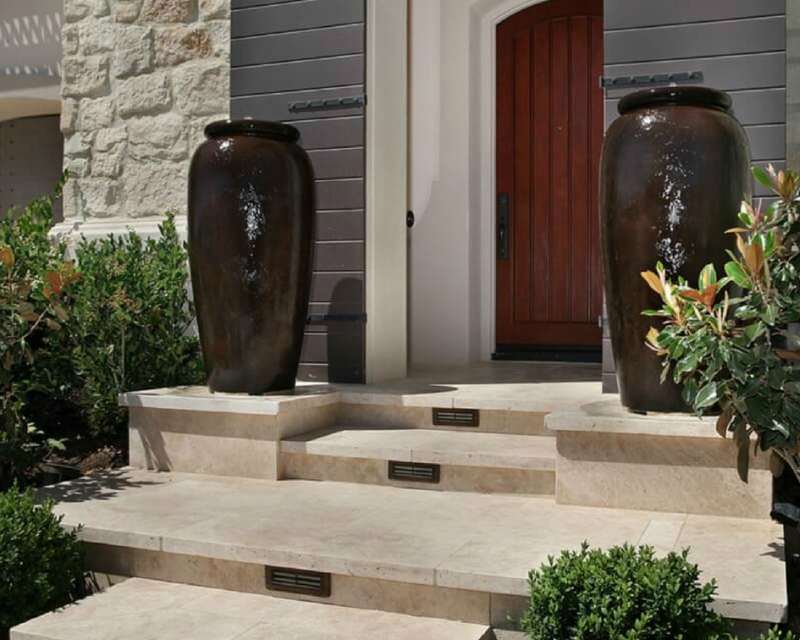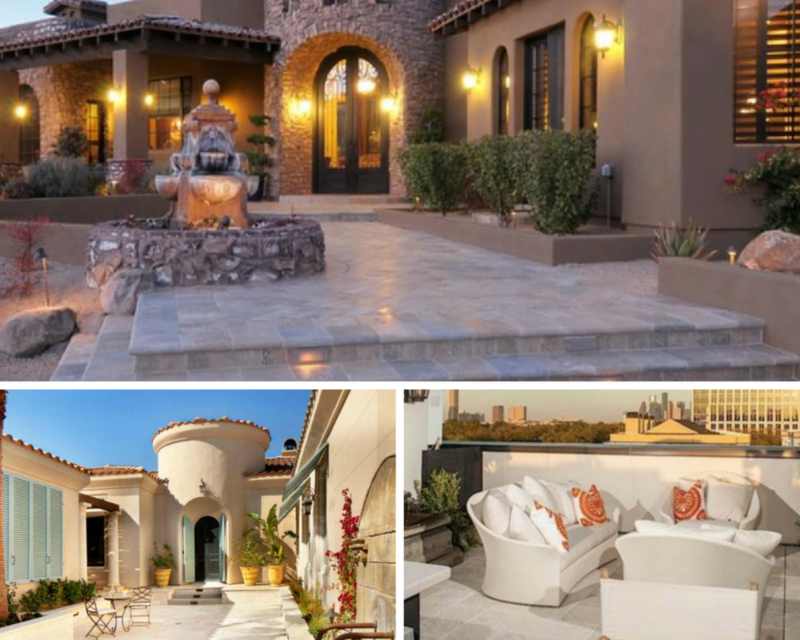 Summer has finally arrived, and what better way to enjoy the warmer weather than with a relaxing outdoor retreat of your very own? With a little thoughtful planning, you can have an outdoor oasis fit for royalty.
Starting from the very beginning, careful consideration must be given to not only how the space will flow and function, but also what finishes to choose for your retreat to ensure they can withstand the elements while remaining comfortable and stylish.
Travertine tile is an ideal selection for any outdoor area because it's durable, beautiful, and stays cooler even in the hottest climates.
Thinking about how you will use your outdoor space is an important first step in the planning phase. Love to grill? Consider building a covered area for cooking as shown in this image of Tuscany Beige Travertine Pavers with a farmhouse-inspired covered lounge, dining area, and outdoor kitchen. Incorporating covered areas allows you and your guests to stay in the shade and still be a part of the conversation.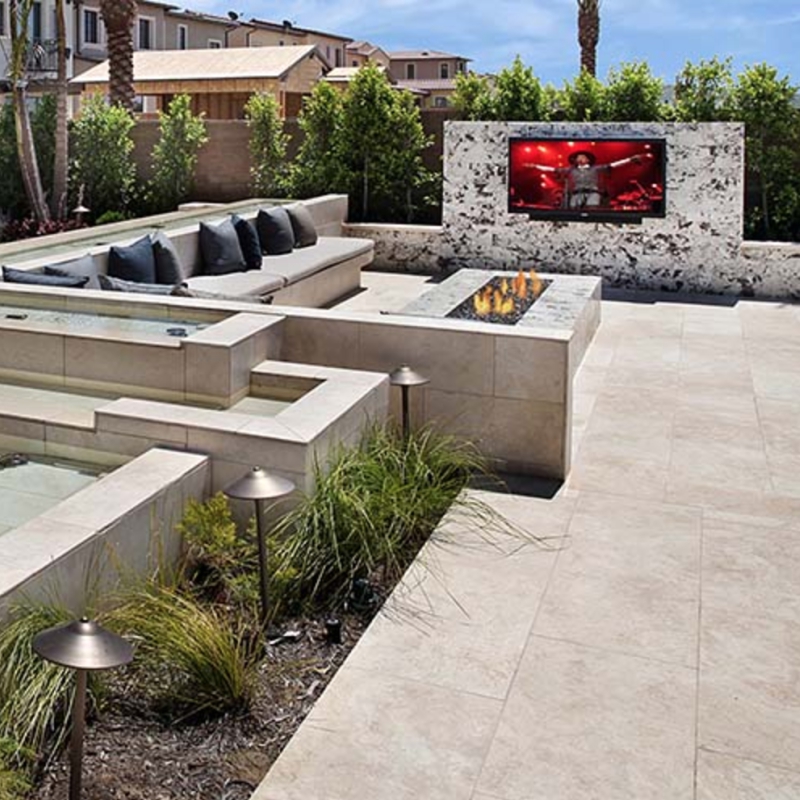 Featured: Tuscany Platinum Travertine
Or perhaps you'd rather have an open space where you can enjoy basking in the sun or watching a movie under the stars like this spectacular outdoor lounge featuring Tuscany Platinum Travertine.
The rugged versatility of travertine flooring and it's unique natural texture makes it possible to use this material across all sorts of outdoor locations; from covered to uncovered areas, commercial plazas or private homes, and even wet areas like the fountain surround shown in the image below of Durango Cream Travertine Pavers.
Choosing durable and comfortable outdoor furniture, creating plenty of sturdy surfaces for setting down cocktails, and investing in colorful potted plants are just a few more key elements for a great backyard vibe, but you can't enjoy any of this without outdoor tile that is comfortable to walk on and touch.
Travertine pavers naturally stay cool to the touch even on the hottest summer days, so you can always enjoy your outdoor retreat in your bare feet!
Another added bonus of travertine is the wide variety of neutral shades and sizes available to create a customized look just for your space. This casually beautiful, yet rugged hardscaping surface comes in natural tones ranging from cream to rich gold and browns that can easily blend in with your outdoor surroundings.
If you want outdoor flooring that is comfortable and practical, yet still chic and elegant like the stunning Tuscany Scabas Travertine entrance in this photo, you can't beat tuscan look flooring with travertine tile.
To get even more design ideas and inspiration for your outdoor living spaces, check out MSI's Inspiration Gallery!